HotTea Mama is an award-winning tea company, making functional teas to support women's wellness – from pregnancy to breastfeeding, periods to perimenopause. They have the most rewarding yet challenging times of your life covered.
Set up by two friends, Bethan and Kate who met in Oxford when studying, and were inspired years later to set up HotTea Mama together. The inspiration came from their experience of pregnancy and motherhood – as they looked for natural support to ease morning sickness, prepare for labour, get help to calm and sleep, breastfeed and get a boost in a restricted diet.
Luckily, after they'd graduated, Bethan had become a tea buyer and blender. She has 15 years experience working for some of the UK's biggest tea companies before having kids, and had gone on to become the first non-Chinese person to get a degree in Tea Science at the University of Forestry and Agriculture in Fujian. Using Bethan's knowledge of tea biochemistry and blending delicious brews, they created a range of teas to support women throughout womanhood.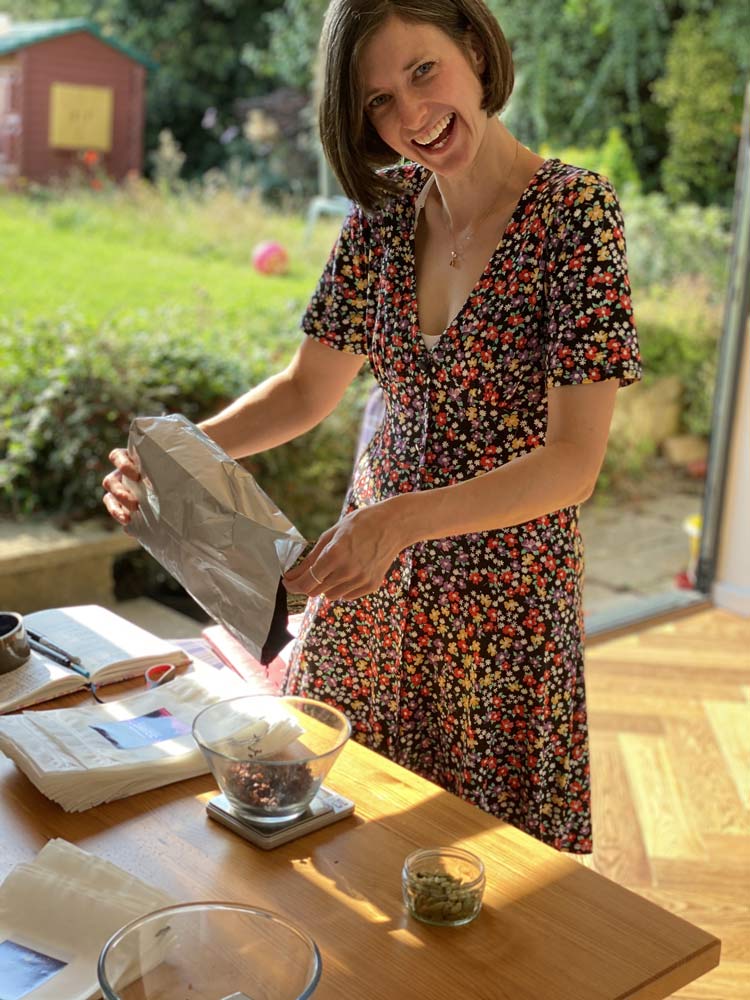 Meet Bethan, the tea nerd.
Bethan has an unusually large knowledge of tea and herbs. Even as a child, her family were tea drinkers and she drank teapot after teapot as she grew up. But she was inspired to follow a career in tea after graduating from university and moving to Shanghai. She worked in marketing for a European engineering firm, which was not her passion, but spent her weekends in tea houses, and her holidays visiting tea gardens down the south east coast of China.
Going on to complete a masters in Chinese studies at Oxford University (where she met Kate), she wrote her thesis on the tea trade of Sichuan province, China – mainly so she could go and drink tea in a new part of China! After graduating she started working for a tea company, travelling the world sipping tea for a living.
8 amazing years later, she took the opportunity to spend a year studying Tea Science in Fujian province, China, in order to increase her knowledge and have an adventure before having kids!
It was this next experience in life that shaped HotTea Mama. When Kate had 2 children in the space of a year, she turned to Bethan for advice on what types of tea she should and shouldn't be drinking. Bethan became pregnant too, and realised that a huge number of the herbal teas she'd been blending weren't safe for pregnancy, as they include liquorice which raises your blood pressure. So they set about blending teas to meet the needs of their changing bodies, that were safe and delicious too.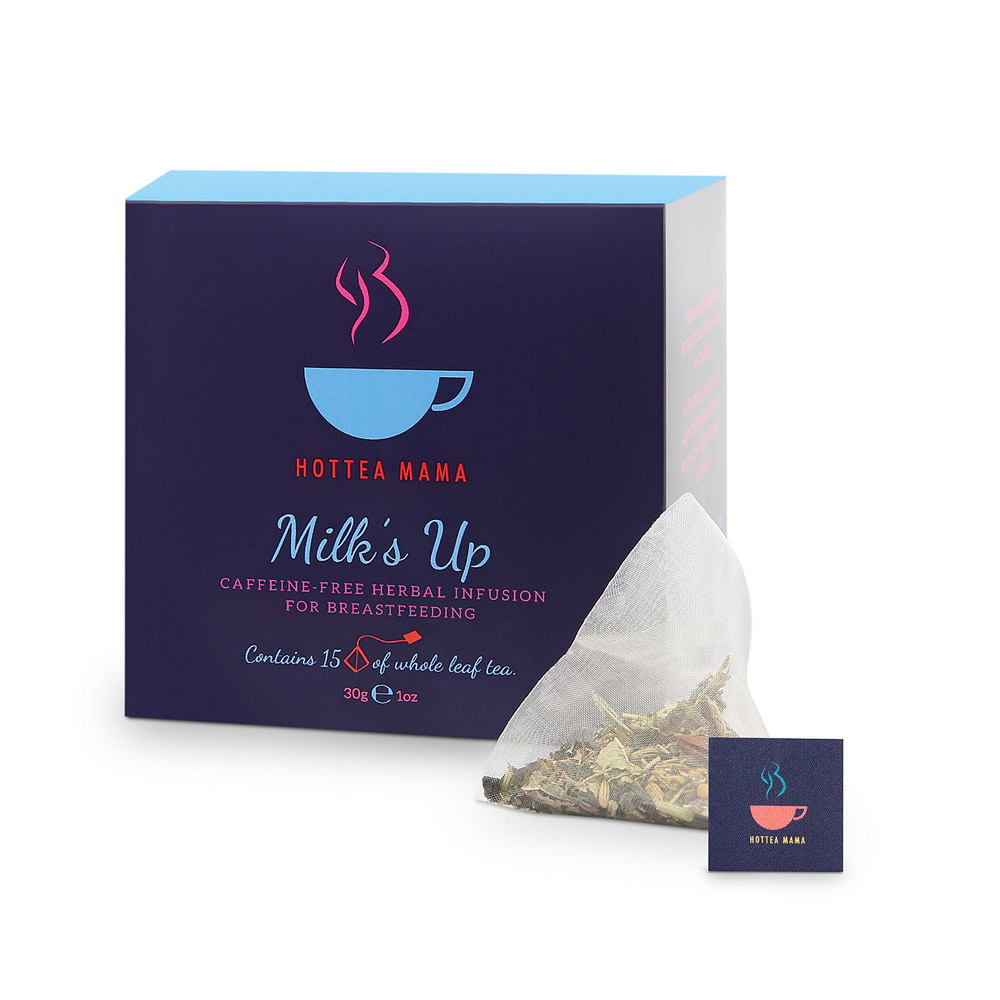 Milk's Up Breastfeeding Tea
One of HotTea Mama's bestselling teas is Milk's Up – a breastfeeding tea. All of its ingredients have been chosen due to their use over millennia as natural galactagogues. A galactagogue in a herb or food that is believed to naturally support your milk supply. The majority of the evidence for this is anecdotal, but there is a growing amount of small-scale scientific research that shows that these ingredients really can support breastfeeding mums.
Fenugreek is a key part of the blend. In a 2018 meta-study of all the research done into fenugreek and breastfeeding, it showed that it did increase milk supply for the majority of women who took it. It also increased the fat content of the milk they produced. But why this happens is still a mystery! The seeds of these plants contain phytoestrogens which mimic your female hormone, oestrogen. This is why some believe that they can help support breastfeeding. However, no one is 100% sure.
Fennel is also high in phytoestrogens, and like fenugreek, has also been used for millennia to support lactation. Only a few studies exist looking at its efficacy, but they do show similar results to fenugreek, and as a result we included it in our blend too.
The other galactagogue ingredients in the blend are anise and nettle. These have been selected due to their long standing traditional use. The sweet and warming flavours of all these ingredients are balanced with rosemary and lemon verbena. So it is as delicious as possible, to help you through one of the most challenging aspects of motherhood.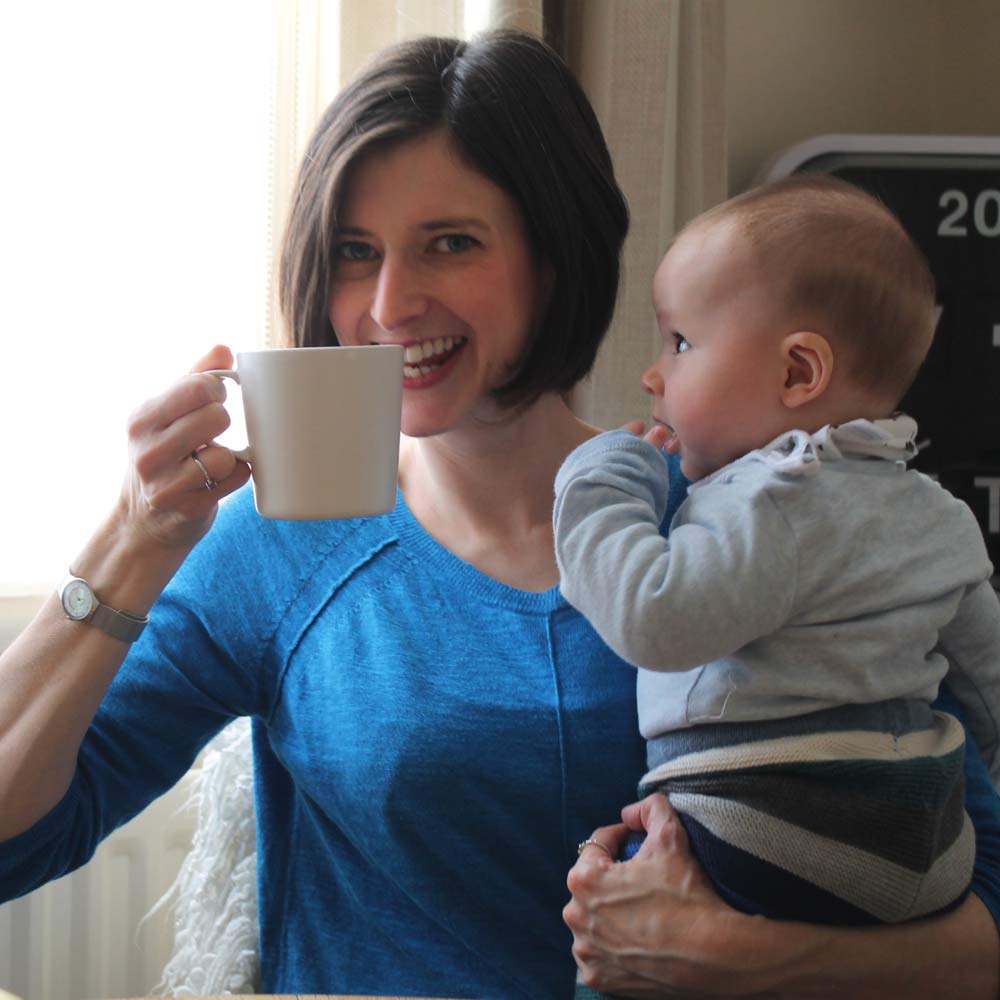 How can teas be beneficial for breastfeeding?
It's not just breastfeeding tea that can be a support to breastfeeding mums.
Caffeine-free teas will also help you hydrate, alongside water. Breast milk is 90% water, so you have to keep yourself well hydrated so as not to become dehydrated while feeding. Experts recommend up to 3 litres of water a day – which sounds a lot, but if you aim to drink when your baby drinks, with a glass of water and a cup of tea, you'll find it easier than you think to do it! It'll help you concentrate more, feel happier and reduce your likelihood to snack – as your moods and feelings of hunger are all impacted if you're dehydrated.
It's also important to say that you shouldn't be afraid of caffeine too – whilst you shouldn't drink too much tea when breastfeeding, you can have 1-2 cups a day. And after some nights, you will need it! The general advice is to stick to 200mg of caffeine per day, which is the same caffeine limit as when you're pregnant. At this level your baby should not be affected by caffeine through your breastmilk. HotTea Mama's Newborn Wonder is a perfect choice if you need a lift after long night feeds. It's a blend of white tea and rosebuds. White tea is higher in caffeine than a cup of black tea, but lower than a coffee. It has c. 90mg per cup. It's also high in theanine which gives the caffeine a slow release effect. So you get a longer, gentler boost than your other caffeine options.
So as you can see, tea can be extremely beneficial to mamas no matter what stage of life they're in! If you'd like to learn more about the brilliant ladies from HotTea Mama, check out their links below.
LIKE WHAT YOU READ?
Join CakeMama Club & get 10% OFF your first order!
Plus you'll get tips + tricks for pregnancy, postpartum & breastfeeding, get member-only offers, earn CakeCoins every time you shop + more. Learn more