Your first pregnancy is a very exciting time and is full of lots of unknown's.
Will I get morning sickness? Will I be very tied? Will I get stretch marks? How will I carry? Will I have cravings? Will my ankles swell? Will I feel fit and beautiful? Will I have complications? Will the birth go according to my birth plan? How big will my breasts grow?
Although every pregnancy is different, we can often gage from our first experience the type of pregnancy we will have second time around i.e. morning sickness, complications, energy levels etc.
Learn from experience
Plan your day keeping in mind your limitations and your need for rest and nourishment. It is important to look after yourself even though it will not be as easy second time around.
Children
The wonderful thing about the first pregnancy is that we are able to indulge ourselves and be completely selfish. When we feel tied and unwell we can rest and take time out to pamper ourselves.
This is no so easy second time around. Depending on how much help you may or may not have. Women will often find themselves running after a toddler or older child, giving the new Mum little time to rest and take care of herself.
Clothing and bras
A lot of women will keep their previous maternity wardrobe and wear it throughout multiple pregnancies.
This is ok for clothing however, maternity bras and/or nursing bras should not be reused for two reasons.
Different bra size
You may find with your second pregnancy that you are a completely different bra size. Your bra size can be affected by weight gain, weight loss, age, pregnancy and breastfeeding.
Women will continue to change bra sizes throughout their lifetime. It is important to get regularly fitted by a bra-fitting specialist to ensure you are wearing the correct sized bra. This will help to ensure comfort and that you are getting the much needed support that a well fitted bra will give you.
Learn how to measure maternity bra size with this simple guide.
Loss of support
A good bra will start to loose its ability to support after approx. 6 months of wearing, as the elastics and fabrications will eventually start to deteriorate. This is particularly true for maternity and nursing bras as they are carrying more weight and are more likely to be worn and washed often.
Stretch marks
Stretch marks are unfortunately a result of pregnancy for many women. It is caused by a sudden increase in body mass. The larger you carry the more likely you are to get stretch marks. Using a good quality body oil or creams and keeping well hydrated can help to eliminate stretch marks. However, it is not guaranteed.
If you got stretch marks during your first pregnancy you are likely to get them in your second pregnancy too.
Birth Preparation
It is important to remain fit and active during your pregnancy. This will help to encourage a birth without complications.
However, in saying this despite our best efforts complications are not always avoidable.
Breastfeeding
Breastfeeding is not always easy. Every baby is different, with some babies taking to breastfeeding easily, while others have a poor latch and are not good feeders.
Stay open-minded and persist as breastfeeding will not only benefit your baby but will help your body in its post partum recovery.
Your Body
Learn to love your body. With multiple pregnancies and breastfeeding our bodies will continue to change and evolve.
An active healthy lifestyle will help to ensure our bodies remain healthy.
My First Pregnancy
Like most women, finding out that I was pregnant for the first time filled me with overwhelming joy. The thought of bringing a child in to the world was both daunting and exciting.
I was about to enter a new phase in my life. One that was relatively unknown and scary. Afraid of doing the wrong thing I followed advice to the tee, daring not to go against the grain should it have implications I would regret.
Wanting to do the best for my child I focused on my health and well-being. Eating healthy foods avoiding soft cheeses, deli meats, sushi, raw meat, and seafood and have course alcohol.
I continued to exercise at the gym, to build strength and to help prevent putting on too much weight. I also took my daily vitamins to help aid in the growth and development of a healthy child.
Resting was a part of my routine and one that I enjoyed immensely. Putting my feet up after a long day at work and allowing myself to doze was a necessity to help get me through the day.
We decided not to find out the sex of our first baby. All we wanted was a healthy baby; male or female did not matter.
Nesting and preparing for the arrival of my unborn child was overwhelming to begin with. It felt like I needed so much; where would I start? After careful consideration and research I decided on my essentials and built a strategy around purchase dates to avoid the investment being too much of a burden.
As my body continued to grow so did my need for a new wardrobe. My first purchase was maternity bras. It was unfortunate for me that 14 years ago the maternity bra ranges available were poor and less than attractive. I left a department store with 3 large, very unattractive maternity bras that filled my usually fashionable self with dread and wonder. Why do maternity bras need to be so ugly I thought?
Buying maternity clothes was less traumatic as I put on little weight but carried neatly in the front. I was able to get away with a lot of mainstream clothing that stretched around my figure. From memory I purchased one pair of maternity pants and made do with whatever else I could find in mainstream shops. I was able to retain my identity and enjoyed dressing my bump.
Attending anti-natal classes with my partner was fun. We learnt a lot from the midwife and often made fun of the various moments we were going to experience. We still reflect back and have a lot of fond memories. We put into practice what we learnt and hung on her every advice.
Preparing for the big day was carefully planned months before. My hospital bag was packed with goodies recommended by my midwife. My birth plan was carefully considered and my mind very focused on what I wanted to achieve.
In conclusion my first pregnancy was like a well-oiled machine! Planned and considered from start to finish!
My Second Pregnancy
My second pregnancy was 5 years later and very different from the first.
When I look back I was not prepared for how different it was going to be.
No more resting or pampering myself. I had a 5-year-old child to look after and a business to run. My days were full and I found myself going to bed early to get that much needed rest.
My body kicked into overdrive and I started to draw on my previous experiences.
I still focused on a healthy lifestyle, making sure I ate well and exercised. I still took my vitamins and avoided foods that the experts recommend we avoid during pregnancy.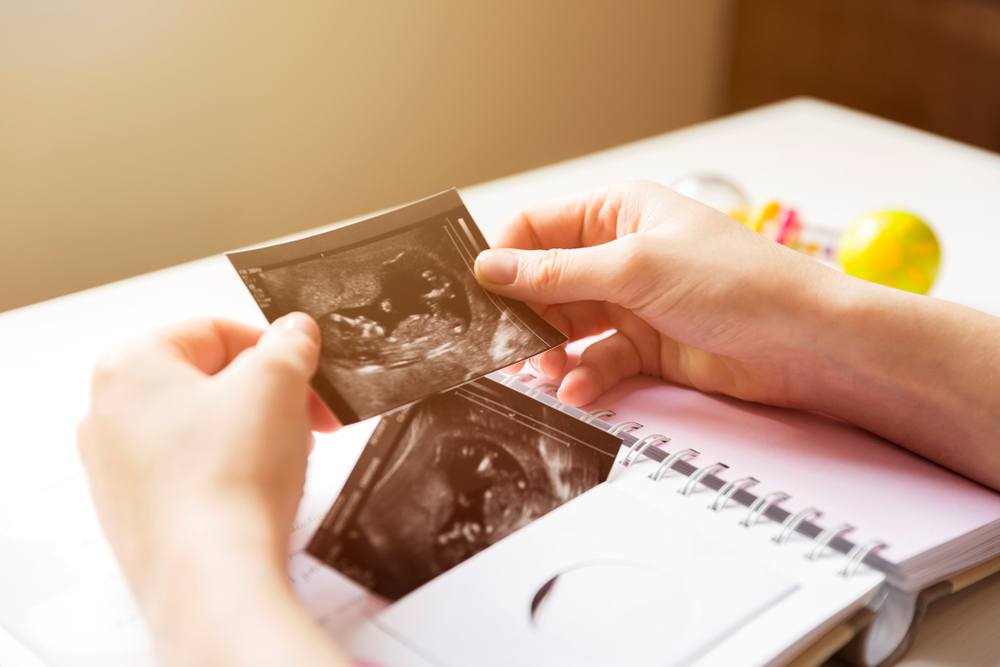 We decided to find out the sex of our baby second time around. This was mostly because my 5 year old was very keen to find out if he was having a brother or a sister.
The day of the scan was super exciting. We took Ethan (our 5 year old) with us. We all waited with bated breath to find out what we were having. When it was confirmed we were having another boy we were all happy to know that he was doing well and that he was fit and healthy.
I found that my body popped much sooner the second time around. My bump grew outwards in much the same way as my first pregnancy, but just bigger.
I did invest in some maternity clothes the second time around. Focusing on maternity tank tops in a range of colors, maternity pants and a couple of skirts. I did continue to use mainstream clothing as well, just as I did in my first pregnancy.
My choice of maternity bras was much greater the second time around. After starting Cake Maternity 3 years prior, we had developed a range of bras that filled the fashion space in the maternity bra market. I felt supported and beautiful, as I was wearing bras that I'd personally designed.
I did not spend too much time thinking about the impending birth as my time was consumed with everyday life. I simply assumed that I would have a water birth similar to my first pregnancy.
I was told that my second birth would be fast considering that my first was quick for a first time labor. I felt relaxed and comforted to know that my second labor would be no different from my second (unfortunately this was not the case). I experienced complications and was unable to have a water birth.
When my second son was born I was definitely more relaxed and found that I was much more confident in my abilities. Everything I had learned with my first son came back to me instinctively.
My second son fitted neatly into our lifestyle. Managing a family and business meant that I had to balance my time between them. Carter (my new baby boy) was a much calmer baby than my first (Ethan). I think this is because I was much more comfortable with my role and I was less fussy when it came to his needs.
While sitting back and thinking about my two pregnancies, I realize just how different they both were! Not by choice but by circumstance and what life presented to me at the time.
Differences between my first and second pregnancies:
First Pregnancy
Second Pregnancy

Carry smaller (slower development)
Mindful of the food we eat
Exercise
Rest when needed
Pamper ourselves
Nesting instinct kicks in
Hungry for information (Research)
Baby moon
Over prepared
Feeling of anxiety, stress
Prepare the nursery
Invest in maternity clothes and bras
A high financial investment required for baby items
Birth Plan and hospital bag organized a head of time
Take more maternity leave
Attend anti natal classes
Hungry for advice
Maternity photo shoot
Longer period of labor

Belly Pops quicker
Mindful of the food we eat
Less likely to exercise
Less rest due to busy lifestyle
More relaxed, calm about the birth
May reuse maternity wardrobe
Reuse baby clothing and essential items purchased for the first child
Less of a financial burden
Less pictures taken
Feel babies kicks and movement sooner in the belly
Do not attend anti natal classes
Labor time tends to be less
Take off less maternity leave
Experience does count as we learn from our mistakes and build on our successes.
Motherhood is an exciting adventure and one that should be treasured. Our children grow up so fast. Enjoy every moment!
Don't miss: 17 Ways to Sleep Your Way to a Healthier Pregnancy, and a Faster Delivery
Like this post? Follow Cake Maternity on Facebook to get the latest updates!
LIKE WHAT YOU READ?
Join CakeMama Club & get 10% OFF your first order!
Plus you'll get tips + tricks for pregnancy, postpartum & breastfeeding, get member-only offers, earn CakeCoins every time you shop + more. Learn more