It is likely that the last thing you are thinking about right now is clothing and dressing your body post baby.
You are probably living in your favorite pair of nursing PJ's, and a comfortable nursing bra, as life right about now is pretty hectic to say the least.
Without going overboard there are a few things new moms should have, which will not only help to aid in the recovery process, but will assist with your comfort levels.
The great thing is, that all of these items can be purchased before giving birth and can be stored for later us.
Belly Belt
Invest in a good quality belly belt.  The belly belt is designed to help trim your belly, regain your waist and strengthen muscles.
The belly belt works much like a corset, however, it is easier to put on and adjust.   It is designed for comfort and can be worn discretely underclothing.
A postpartum belly belt is a new mom's best friend. It can be worn all day and night for soothing comfort and will assist a new mom's belly return back to its position.
A belly belt should fit firmly over your belly region and sit comfortably underneath your bra.
There are many different types on the market and it is important you do your research first before purchasing.
Some styles have adjusters, which mean that the belt can be tightened or loosened as required.
Note: Some of these styles are more rigid and can feel like a corset.
For a style that is user-friendly consider a belly belt that is made from a tight knitted yarn. It will conform nicely to your body but will also adjust as required; expand or contract. All good belly belts will have control panels built in to help pull up and support the belly region.
It is recommended to wear your belly belt immediately post birth for the best results.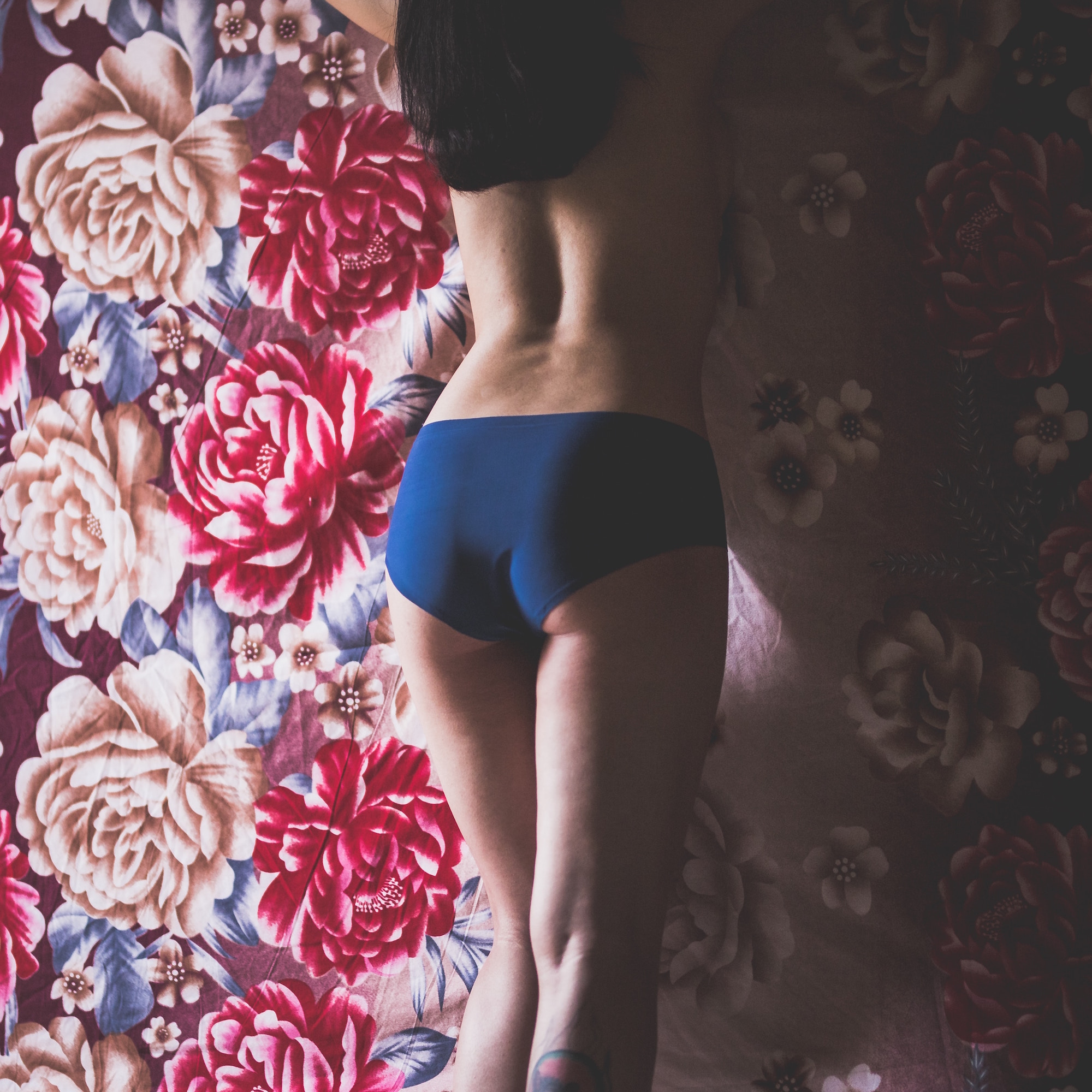 Source: To Van (Unsplash)
Cotton Underwear
Forget about trying to wear your pretty lacey panties immediately post birth.
Cotton panties are the best choice. Not only will they feel comfortable on (you will crave comfort), they will allow your skin to breath, which can help in aiding a quicker healing time.
Choose a style that has a good wide gusset and good coverage. You are most likely to be wearing sanitary pads for a few weeks postpartum (natural birth), so the last thing you want is your panties being uncomfortable.
Avoid over spending on luxurious items, buy plenty of cheaper options incase of soiling. You will be wearing them 24 hours a day.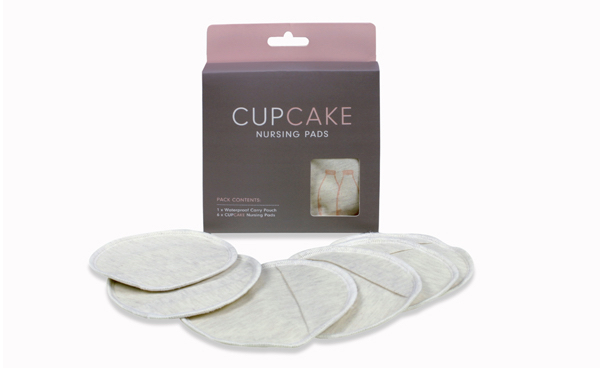 Nursing Pads
Most women will experience some type of leakage in the early stages of breastfeeding.
Wet patches around the breast area are not only embarrassing, but can be incredibly inconvenient too, when out and about.
Invest in some good quality, absorbent, cotton nursing pads.  These will not only feel great up against your skin but will give you the confidence to get out and about early on.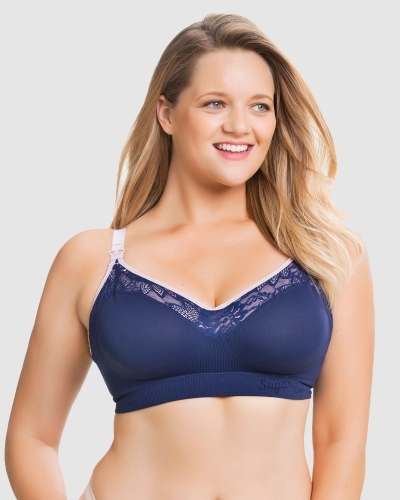 Seamless Bra
Immediately post birth most women will experience a rapid increase in breast growth. This is due to a sudden surge in your hormone levels and your body producing milk.
Avoid wearing a cupped sized bra during this time. They are not suitable, as your breasts will continue to fluctuate in size throughout the day and night in between feeding. You will never be a consistent cup size during this time, and these cup size bras are intended to fit a specific size only.
Wearing a tight, restrictive bra can be uncomfortable and lead to conditions such as mastitis.
Seamless bras are designed to fit multiple cup sizes into each bra, making it the perfect choice for a postpartum mom who will continue to fluctuate throughout the day.
A good seamless bra will be made from a strong supportive knit yarn, contain double layers, a side sling, drop down cups for feeding, contain cup depth for breast separation, 6 hooks and eyes for easy back adjustment, and fully adjustable straps.
A good seamless bra should feel comfortable and supportive. Perfect for all day wear and sleep.
Learn more: What You Need To Know About Seamless Nursing Bras
NOTE: Purchase no less that 3 seamless bras. 1 for wearing, 1 for the wash and 1 for the drawer.
Loungewear
Loungewear has become very popular amongst new moms because of its versatility. Not only can you sleep comfortably in it, but also you can wear it around the house and not feel like you are getting around in your PJ's all day.
Invest in quality pieces that have mix and match items.
Choose comfortable breathable fabrics. Bamboo, modal and or cotton are all fantastic choices. All these fabrics are made from natural fibers and will allow the skin to breath. Cheaper synthetic alternatives can leave you feeling hot and irritable.
NOTE: Avoid figure hugging options, and choice styles that drape and hang nicely on the body. Draped fabrics are fair more flattering and forgiving on a postpartum body.
Choose nursing tops that contain drop down cups or easy access for feeding.
Learn more: How To Choose A Maternity & Nursing Sleepwear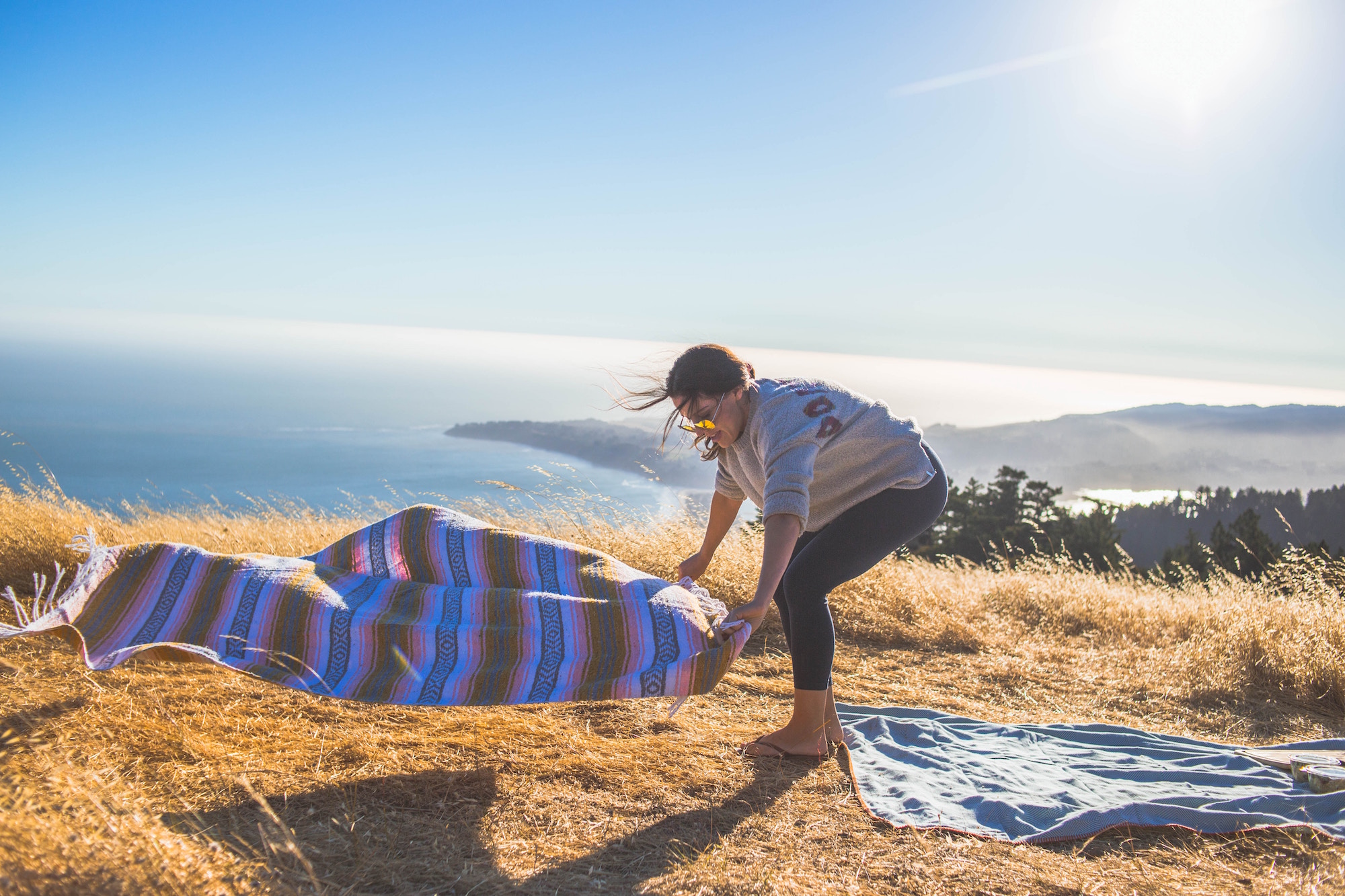 Source: Marion Michele (Unsplash)
Daywear
If you were like me, you won't be able to wait to get out of your pregnancy wardrobe. I was excited to get some new clothes; ones that did not need to consider a growing bump.
Caution: Do not go too crazy. It is important to remember that your body is in a transitional stage. Every body is different; some women will loose their pregnancy weight fast, others may put more weight on, while others may continue to lose it slowly.
Invest in a few wardrobe basics that are forgiving in the fit. Styles that can be mixed and matched with existing items from your wardrobe will be the most versatile and value for money at this stage.
NOTE: Choose Knitted fabrics as they will stretch and drape as needed.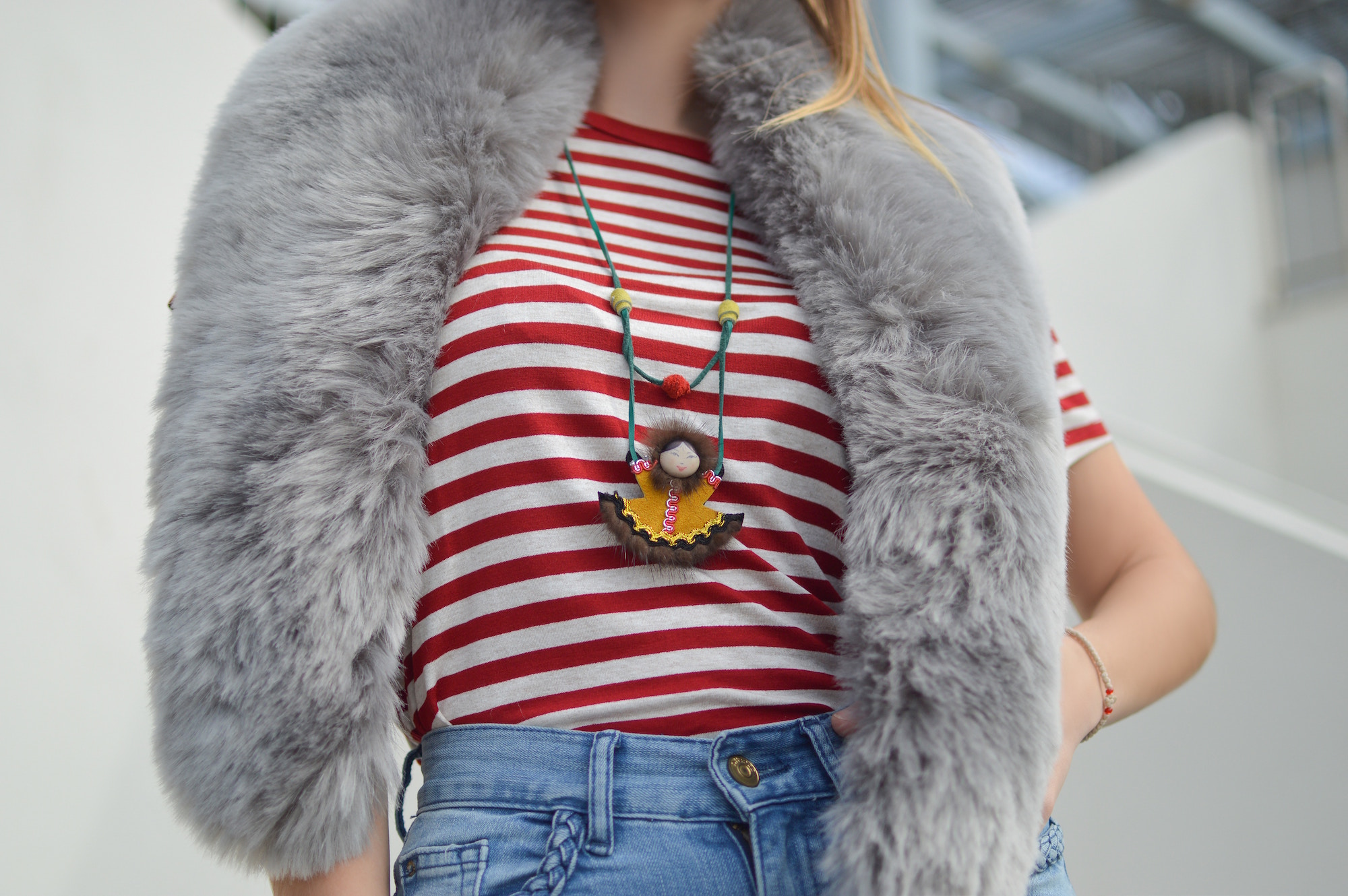 Source: Tamara Bellis (Unsplash)
Tops
Basic nursing T-shirts or tank tops are always are a great place to start. Purchase in essential block colours; white, grey and black. This way you can accessorize with items such as jackets, scarves and or jewelry for pops of colour and interest.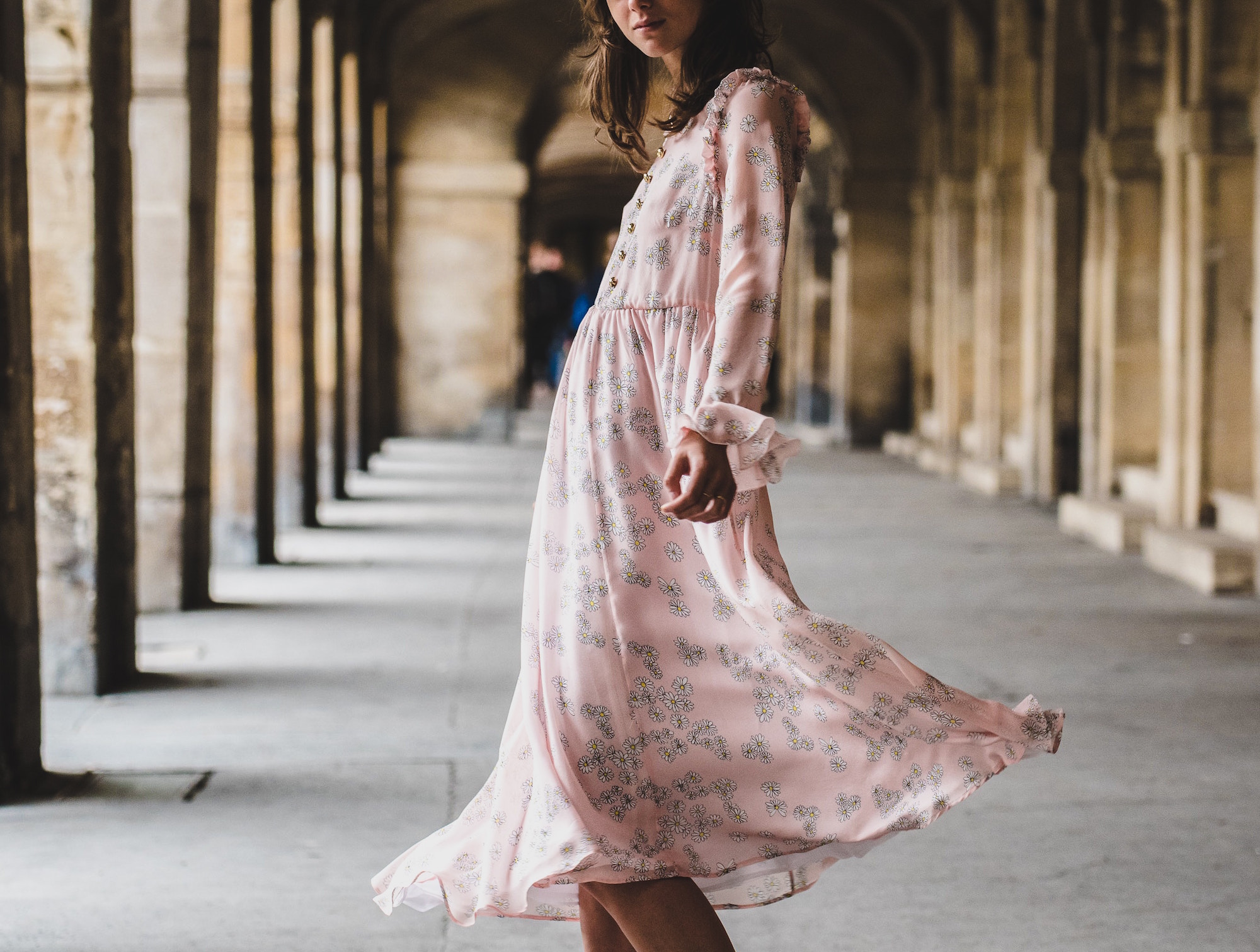 Source: Flaunter (Unsplash)
Dresses
Choose classic simple styles that are flowing and drape nicely. Taller frames look fantastic in longer lengths, while shorter women tend to rock the shorter lengths better.
Easy access for nursing is also a key consideration. Buttons, peek-a-boo openings, and or drop down cups are all great options and should be considered for easy discrete breastfeeding.
Avoid too many busy prints, bold large patterns or stripes going around the body.
Simply block colours will appear more flattering and as mentioned before can be easily accessorized for a cute look.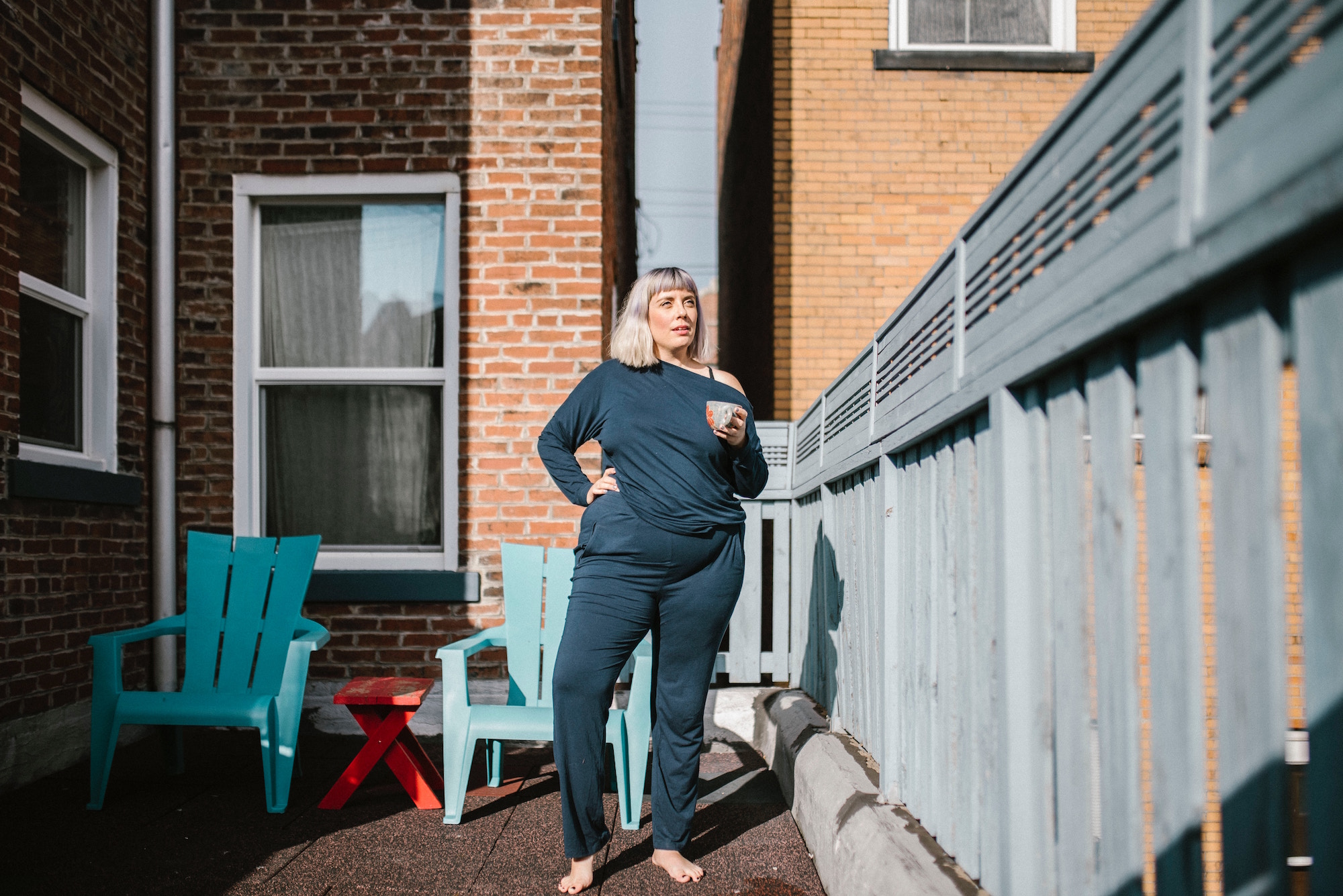 Source: Sandrachile (Unsplash)
Trousers
Avoid jeans and tailored trousers to start with. The fabrics tend to be a little more rigid and less forgiving.
Tights, leggings and or other stretchy trousers with an elasticated waist will be easier to wear and more versatile for a limited wardrobe. They will also give you greater levels of comfort.
Tips:
It is important not to take yourself too seriously. Purchase clothes that work with your lifestyle and don't be afraid to have a little fun.
Take the time each day to dress well, do your hair and or make up if necessary.
Mothers do tend to get caught up in their children's world, and it is easy to neglect yourself. It is however, important to still look after you.
When you look good you feel good!
Don't miss: Your Postpartum Body: What To Expect & What To Do
Like this post? Follow Cake Maternity on Facebook to get the latest updates!
LIKE WHAT YOU READ?
Join CakeMama Club & get 10% OFF your first order!
Plus you'll get tips + tricks for pregnancy, postpartum & breastfeeding, get member-only offers, earn CakeCoins every time you shop + more. Learn more