You've all heard the analogy about the twins that were separated at birth. One grows up on the streets and the other in a well-to-do household. Which one is in better shape at the end of the day?
Well, the same rule applies for your bras. If you follow these simple steps for your bra care, they will thank you (and you will thank them).
They've been designed for longevity and made using the best possible fabrics, elastics and trims with state-of-art machines and technology. If they're taken care of and washed properly, they're much more likely to last the distance.
Here's how to take care of your bras—because you've invested in them, so you might as well get your money's worth.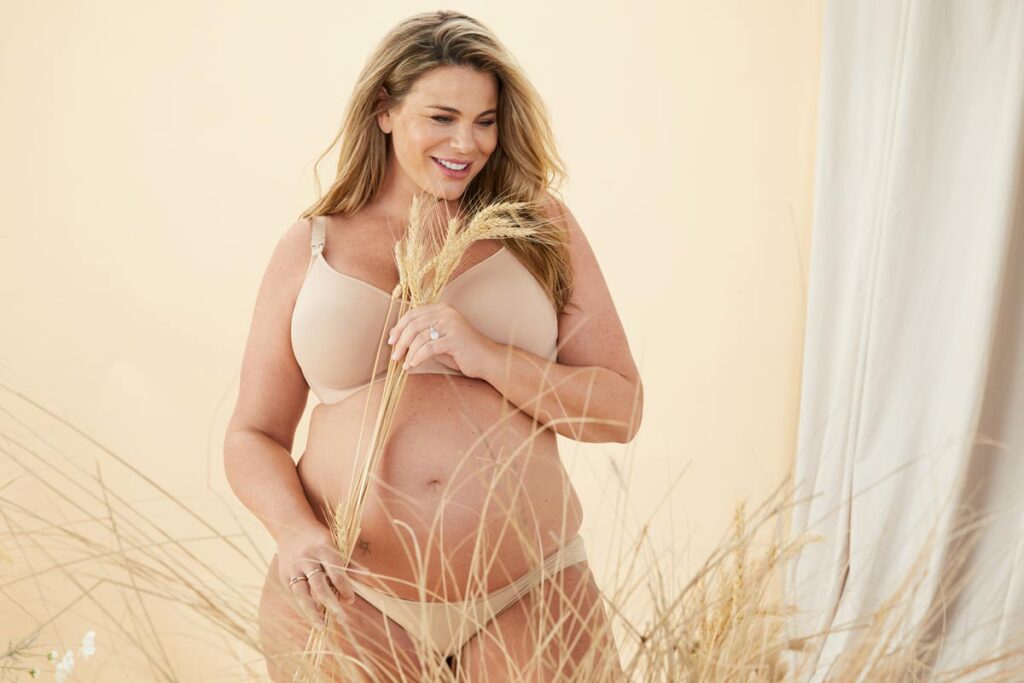 How Often You Should Wash Your Bra
It is generally recommended that you wash your bra after two wears. This is assuming it's not milk stained, sweated in or has any other marks.
Our body is constantly shedding skin and the creases in and around your bust and armpits are hot and sweaty. Bras are figure hugging and can pick up odours and dirt easily.
How to Hand Wash Your Bras

It's tempting to just throw your bra into the machine and have it do all the work, but if you can, try to resist! To get the most out of your bras, we strongly recommend hand washing.
So, how do you hand wash a bra? Here's a brief (no pun intended) guide to get you started. There's no steadfast rules, but we have included a few things that you should definitely avoid. So, let's dive in – literally.
1. Grab a bucket, add about 5L of cool water and dissolve a small amount of biodegradable detergent. Avoid detergents that have bleach or powerful enzymes. These will damage your bras.
2. To presoak or not to presoak, is entirely up to you. If you soak it for a while before washing the fibres will begin to expand, which gives the dirt and grime a head start to escape.
Soak your lingerie for 10 minutes, minimum.
Only soak similar colours together – just in case any colour runs.
Lightly rub any stains.
3. Agitate the water in the bucket – dunk the bra in and out for about 5 minutes. Gently squeeze when in the bucket, but never beat or wring your bras or delicates.

4. Rinse in cool water.

Discard soapy water and fill with clean, cool water. Two rinses should be all you need, or until the water runs clear.
If you would like to add a softener, add a small amount to cool water and leave to soak for about 5 minutes, then rinse.

5. Gently squeeze out excess water.

6. Lay flat or hang to dry in the shade. The sun, just like hot water, can accelerate the deterioration of the elastic in your bras, so avoid direct sunlight if possible.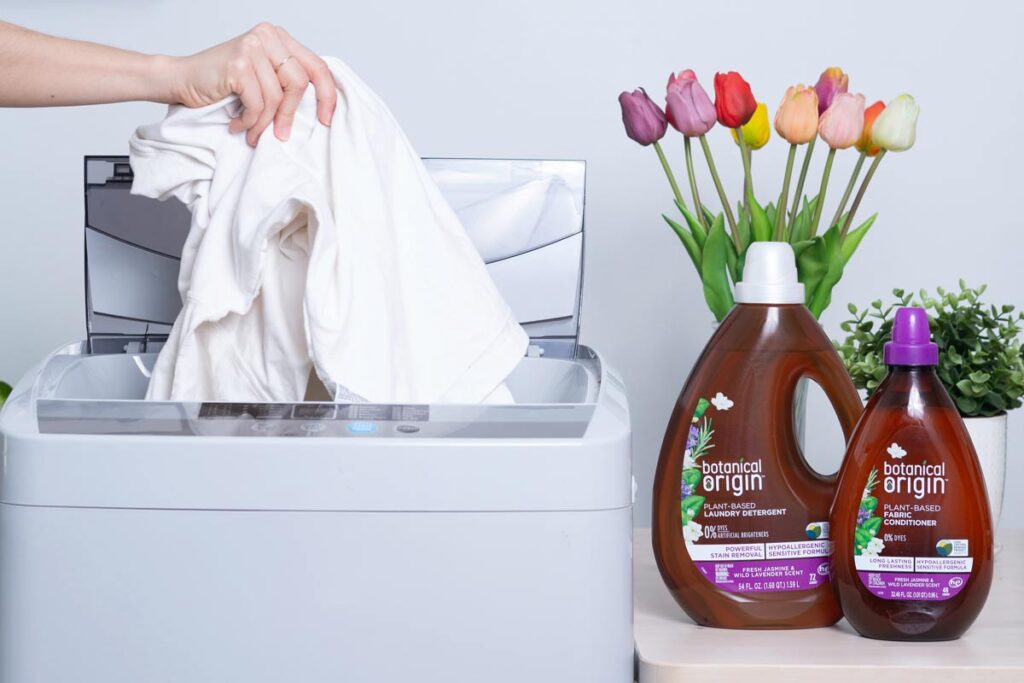 How to Wash Your Bras in the Washing Machine

In a perfect world, your bras should be hand washed in cold water and hung to dry away from direct sunlight.

But we are realists and understand that this is not always possible, especially when you have a new baby. If you are going to wash your bras in a washing machine, we suggest you follow these 6 simple steps to help increase the life expectancy of your bra.
1. Use a Lingerie Bag
Place your bras into a lingerie bag before washing. This will help to avoid tearing and ripping, which can happen if the bra gets stuck in the washing machine drum or attaches to another garment's hooks, zipper, Velcro, etc.
2. Set the Cycle
Always wash in cold or cool water. The wire channels and linings of our bras are made from cotton. When cotton is washed in hot, or even warm water, the cotton will shrink. This can cause the flexible wires and side boning to pop out the ends of the channels, because the wire becomes too long for the channel and has nowhere to go but out the end.
Cold water will also help your bras last longer, as warm or hot water can break down fibres and speed up the deterioration of your bra. Washing in cold water will help to avoid dye runs and keep the colour and fabrics of the bra looking fresh and newer for longer.
Use a gentle detergent that is environmentally friendly, without bleach or strong enzymes.
Wash light bras in a light coloured wash and dark bras in a dark coloured wash, i.e. white bras should only be washed with other white garments. This will help to retain clean, vibrant white fabrics.
Set your washer on a delicate cycle. The quicker the spin cycle, the more duress and stress you are putting on your bra. They already do a hefty job when you're wearing them, so try to give them a bit of a break in the wash. A delicate cycle should be all they need, and if they are in a laundry bag, even better.
3. Hang Me Out to Dry
Never place a bra in a dryer. A bra is made up of many different fabrics, most of which are very sensitive to heat. A drier will shrink components of the bra and will affect the way the bra fits. It will also weaken the fabric structure resulting in tearing and breakage.
Always hang your bras out to dry on a line. Avoid direct sunlight if possible, to help retain the vibrancy of the colour and slow down the deterioration of the elastics and elastane in the laces and fabrics.
How to Wash Panties and Shapewear

All lingerie delicates require some love and care as they have this lovely, clever fibre called 'elastane', or trademarked Lycra or Spandex.
This is the fibre that does all the hard work to keep you looking svelte under those skinny jeans and clinging dresses.
It allows the garment to stretch and recover. Like all hard working things, it deserves the best possible care, so it can keep on working and last the distance.
Encourage it back to its original form when washing (i.e. not stretched). Do this by squeezing and pulsing when hand washing. Never stretch or wring it, especially when wet. This can make the fibres break and it's goodbye undies.
Leave to dry flat in the shade or hang from 2 or more pegs. Think about reducing the amount of stretch and strain on your garment.
Use a delicate cycle or hand wash.
Never use hot water or iron. This will also break the fibres.
Use a biodegradable detergent, one that is free from bleaching agents and powerful enzymes.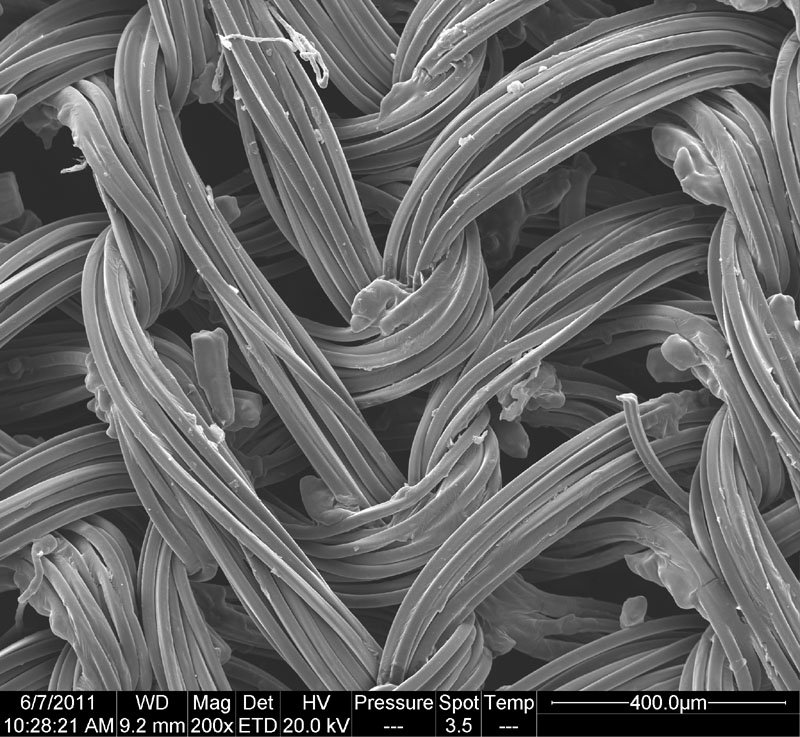 How to Store Your Lingerie

After your bra is washed and dried, store it in a drawer dedicated to bras and underwear. All foam bras should be stored on their side.
Place the cups inside each other to avoid squashing and denting the cup. I find a shoe box placed into the draw is a perfect solution. It will hold the bras in position and keep them neat and tidy. Hello Kondo.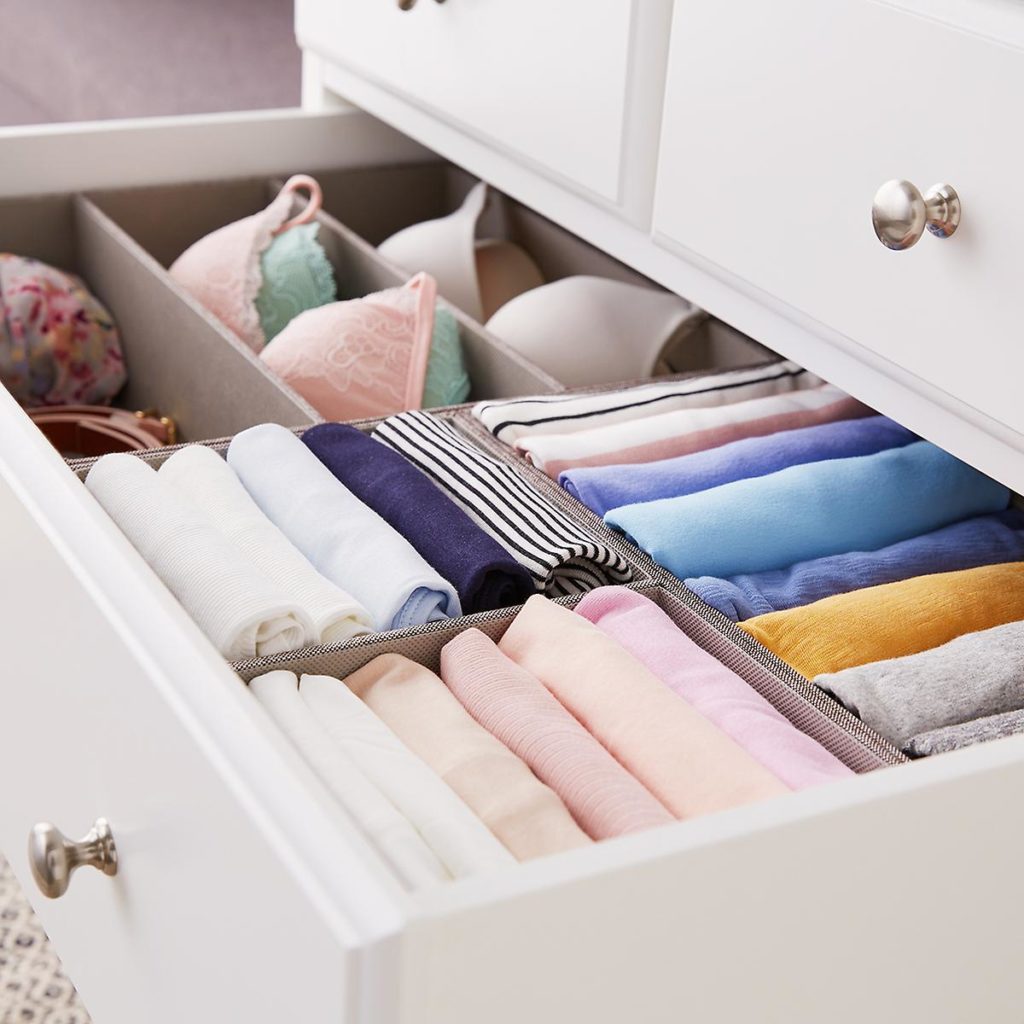 Soft-cupped bras can be folded carefully in half and laid flat.
Have you ever paired a pair of socks and then taken them out to wear them and one is bigger around the ankle, where the other sock was shoved in place inside your drawer?

This is because it has been stretched in this form. Try to avoid stretching your shapewear, bras and briefs when in your underwear drawer to avoid this happening.
Lingerie Life Span

Maternity and nursing bras are highly engineered garments and should be washed with care. A good bra is expected to last approximately 6 months. By this stage the elastics and fabrications will start to stretch and wear. Like most things in life, if you look after it, it will last longer.
Treat your bras with care and they will help to keep you breastfeeding for longer, whilst remaining supportive and comfortable.
Don't miss: Beautiful Lingerie For Pregnant Women
Like this post? Follow Cake Maternity on Facebook to get the latest updates!
LIKE WHAT YOU READ?
Join CakeMama Club & get 10% OFF your first order!
Plus you'll get tips + tricks for pregnancy, postpartum & breastfeeding, get member-only offers, earn CakeCoins every time you shop + more. Learn more