When it comes to breastfeeding, it's true that all you technically need are your breasts. But if you're looking for a smoother, more comfortable journey, we've put together a handy list of essentials that have been curated by experienced mums who've been through it all. They understand that having a few additional items can make a significant difference in your breastfeeding and pumping experience. As the saying goes, it takes a village to raise a baby, and this village has some valuable insights to share. So, let's explore the must-have items that can make your breastfeeding and pumping journey a whole lot easier.
Essentials for Milk Production
When it comes to breastfeeding, the first step is to consider what's essential not only for milk production but also for ensuring a smooth and hassle-free experience. Your body requires water to produce milk, so it's crucial to keep a convenient water bottle by your side, preferably one with built-in water filtration and temperature control to suit your preferences. Additionally, your own health takes priority in producing healthy milk for your baby, so self-care should be your number one focus. As the saying goes, you can't pour from an empty cup—or in this case, an empty boob.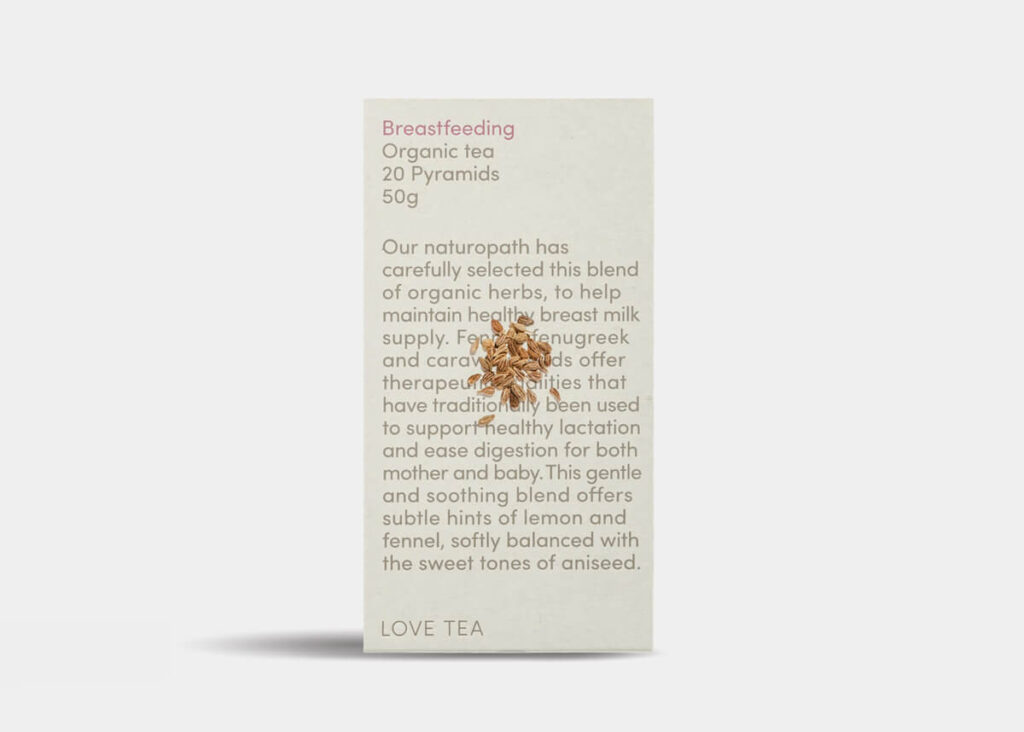 1. Herbal Tea
In addition to water, another great way to keep your fluids up is with a specially formulated herbal tea. I like to use a rather large, insulated mug, just in case I forget to drink it straight away. This keeps it cosy for me.
This herbal breastfeeding tea by Love Tea is a naturopathically crafted blend of carefully selected organic herbs designed to support and maintain a healthy breast milk supply.
2. Nursing Bra
You'll want a comfortable and easy-to-nurse bra, preferably one that offers a versatile fit. This kind of bra should provide support immediately after breastfeeding and ensure comfort even during those engorged moments just before nursing. The last thing you want is to lack support, especially since this can lead to ligament damage.
Consider opting for a seamless bra like Cotton Candy during the first trimester when your body is experiencing major fluctuations as it regulates your milk flow. During this period, you might find yourself shifting from a DD cup to an F cup in the blink of an eye. You can continue wearing your seamless bra after this stage or choose a flexible wire or wire-free option like Tutti Frutti—whatever suits your preferences and needs.
Essentials for Breastfeeding
To ensure a smooth milk flow, your comfort and relaxation are key. It's a good idea to create a cozy breastfeeding corner where you can settle in comfortably. Keep essential items within reach: a bottle of water, some snacks, a cloth or wet wipes for potential messy moments, and anything else that helps you unwind and focus on the task at hand.
While some people like to have magazines, phone charger ports, or a good book handy, I believe the best way to stay in your zone is to concentrate on your baby, especially during the early stages when a proper latch is crucial. Distractions can slow down the flow rate and lead to less-than-ideal latch habits, which can result in various issues. So, stay focused on the task at hand.
Once you've become a pro at home, then you can consider venturing out to handle nursing in public like a champ.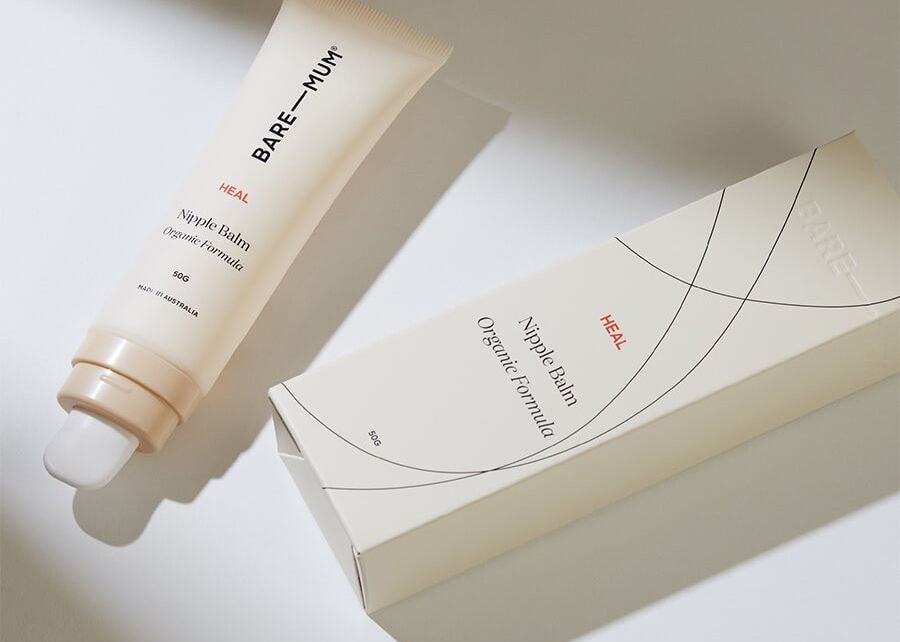 3. Nipple Balm
When it comes to breastfeeding, nothing truly prepares your breasts for the demands they face except the act of nursing itself. It's common for nipples to become dry and cracked, so using a nipple balm to keep them supple is a wise choice. Remember that anything you apply to your nipples is likely to be ingested by your baby, so it's best to choose a natural and proven product like the organic formula from Bare Mum.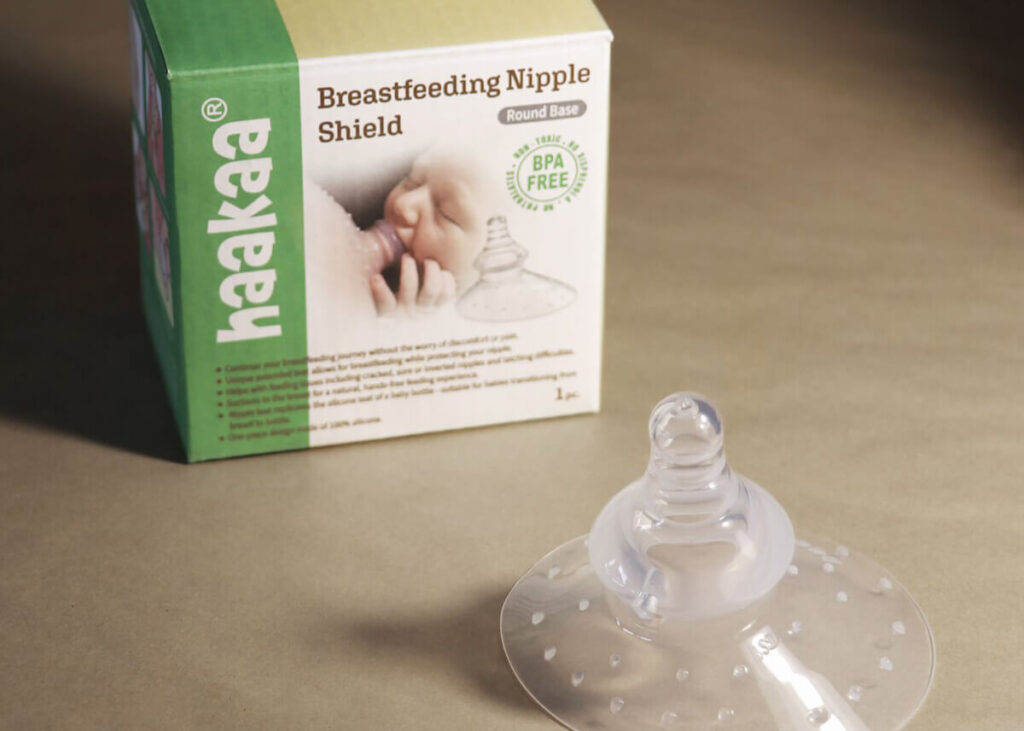 4. Nipple Shield
If you're not comfortable with using something edible on your nipples, you could consider using a nipple shield to shield them from the intensity of your baby's suckling. If you're dealing with inverted nipples, a nipple corrector can be a helpful tool to address the issue before you begin breastfeeding.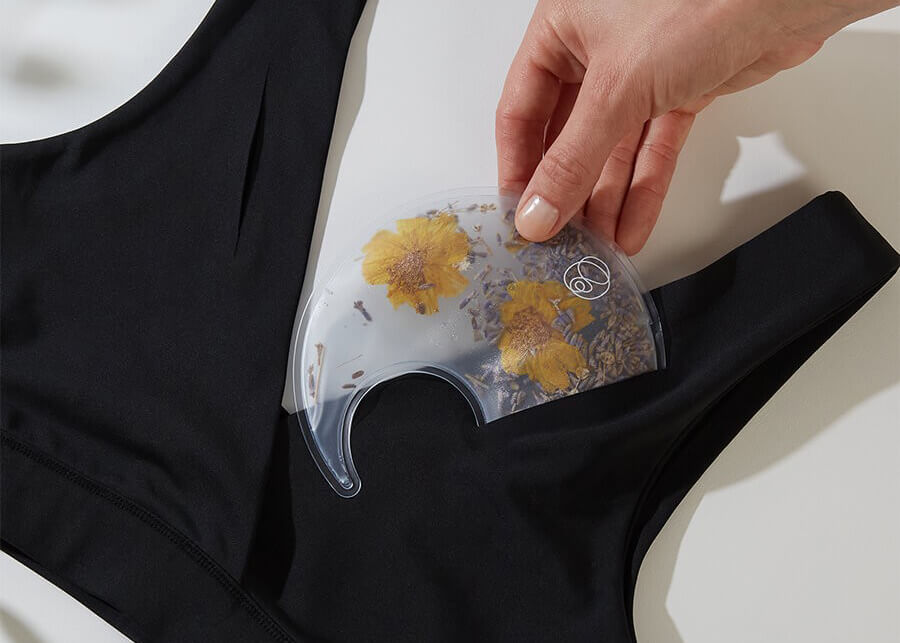 5. Hot and Cold Pack
There are specialised hot and cold packs designed for your breasts that you can place inside your bra. These packs can provide relief in cases of blocked milk ducts or when you feel the need for heat or cool therapy.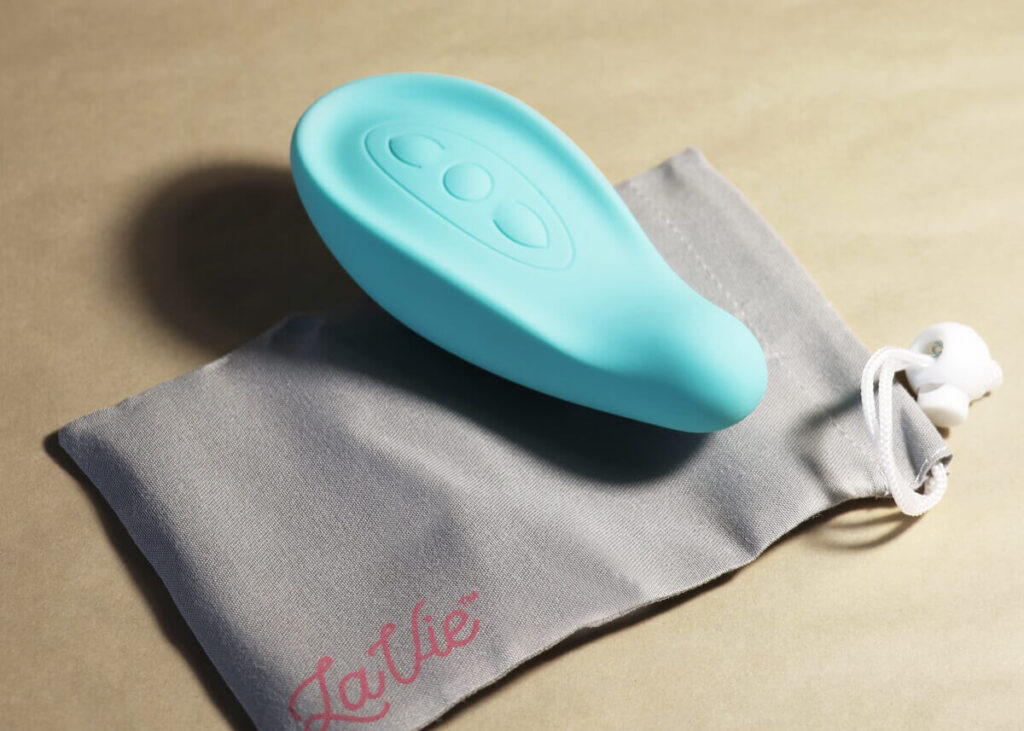 6. Lactation Massager
If you find yourself in need of some assistance to clear a clogged duct or alleviate a hot spot, consider using a lactation massager. These helpful tools have often been created by experienced mothers who understand the challenges and want to support fellow mums on their breastfeeding journey. They've been through it and know what works best.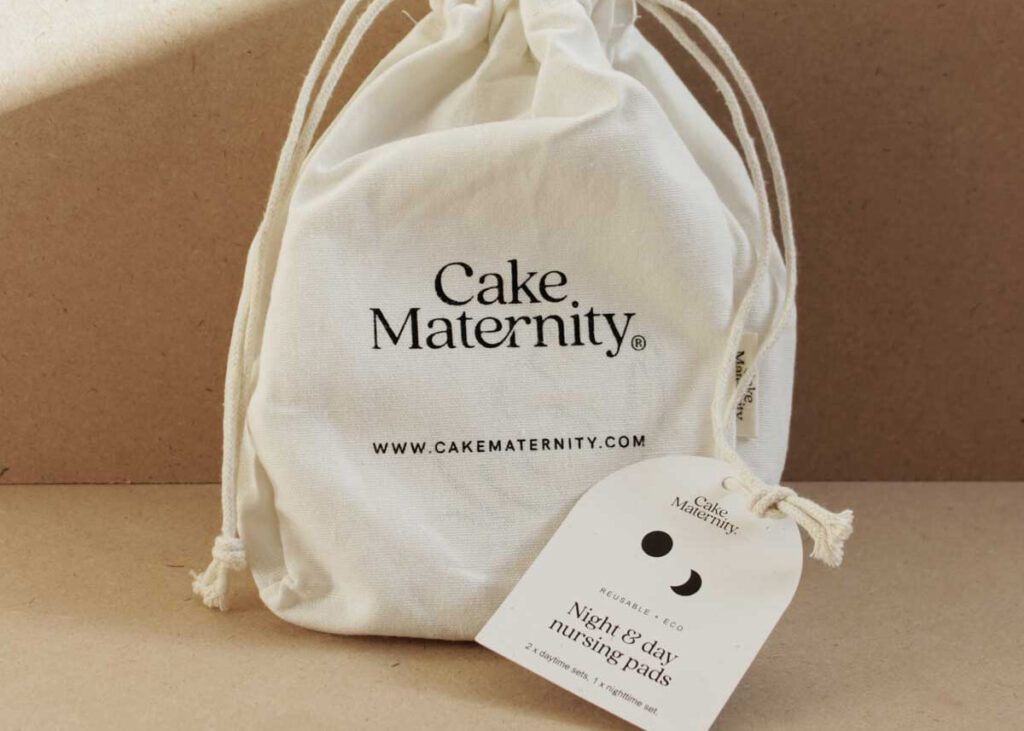 7. Nursing Pads
If you experience leakage overnight or from the opposite breast when nursing, nursing pads are able to prevent any leaks from showing through. These pads come in handy, particularly if you'd rather not wake up with damp sheets or have noticeable milk marks on your breasts when wearing dark clothing.
Essentials for Pumping
When it comes to pumping, it's important to create a comfortable and focused environment as if you were nursing. Find a cosy spot and get into the right mindset. If you're separated from your baby, using photos or videos of them can help stimulate milk flow (quite literally). Once you've become proficient at pumping at home in a comfortable setting, you can then consider pumping in other locations like the car, airport, or even a stationery cupboard.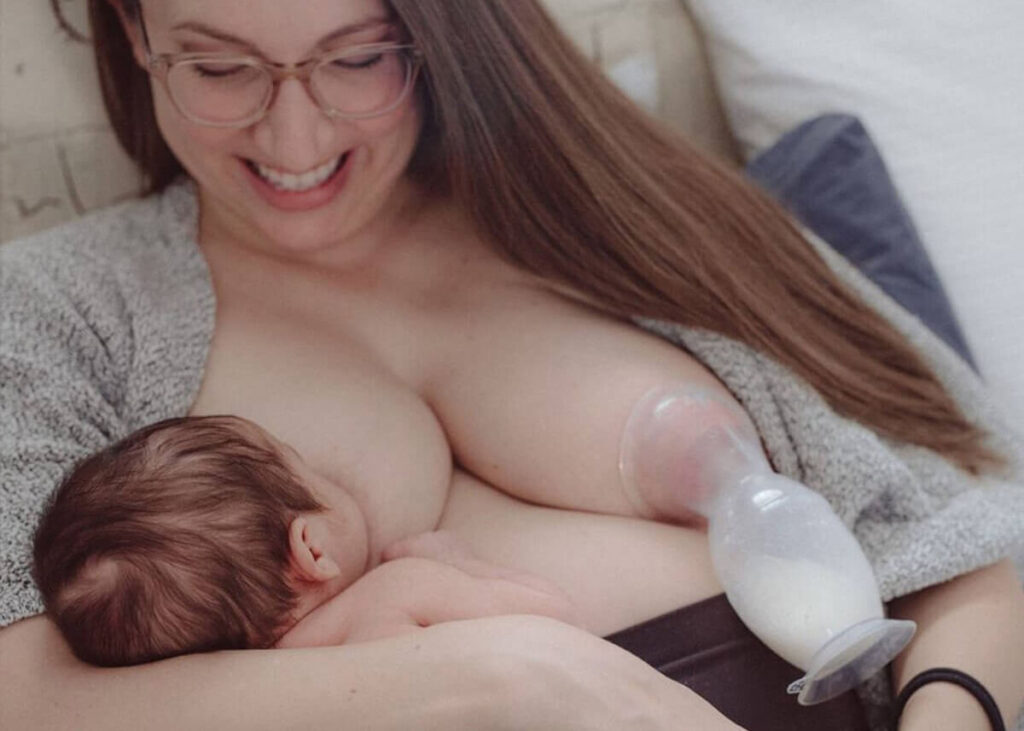 8. A Good Pump
This doesn't mean it needs to be super expensive and fiddly. If you're going to be exclusively pumping, you may want to invest in a quiet one, or if you're just doing it as a one off and occasionally, you could hire one and see how you go. A Haakaa Pump is also fantastic to save all your goodness.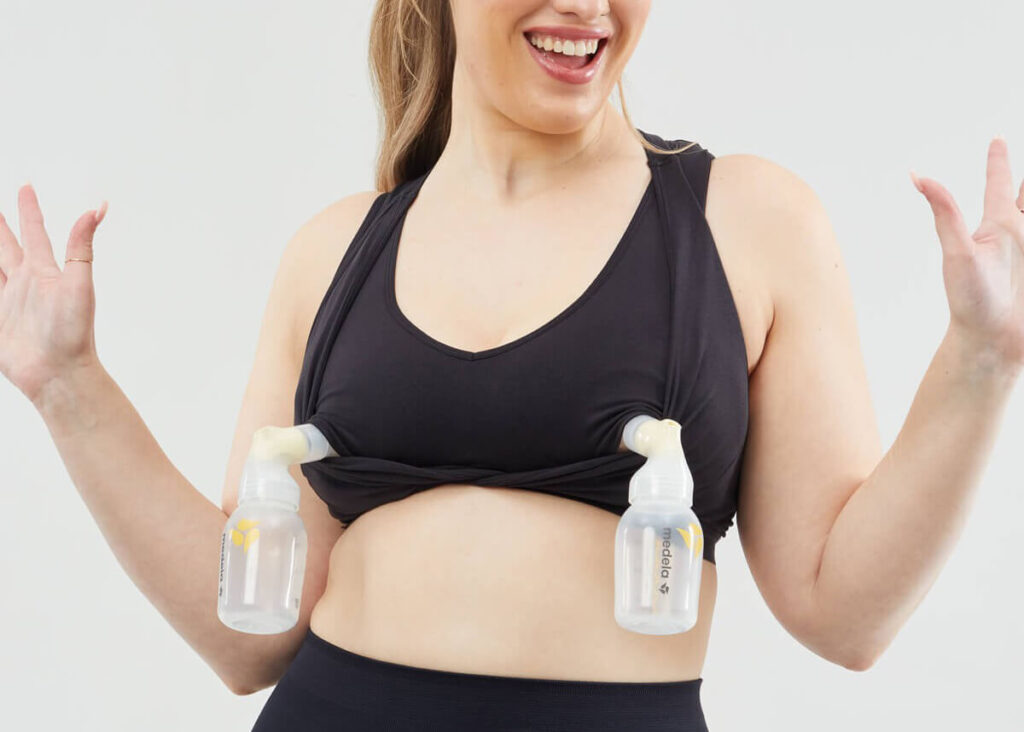 9. Pumping Bra
A good pumping bra will support your pumps so that you can regain use of your hands. If you're breastfeeding and pumping, look for a pumping bra with easy nursing access as well.
Check out our range of pumping bras designed for the on-the-go mama who needs a bra that allows her to feed & pump any time.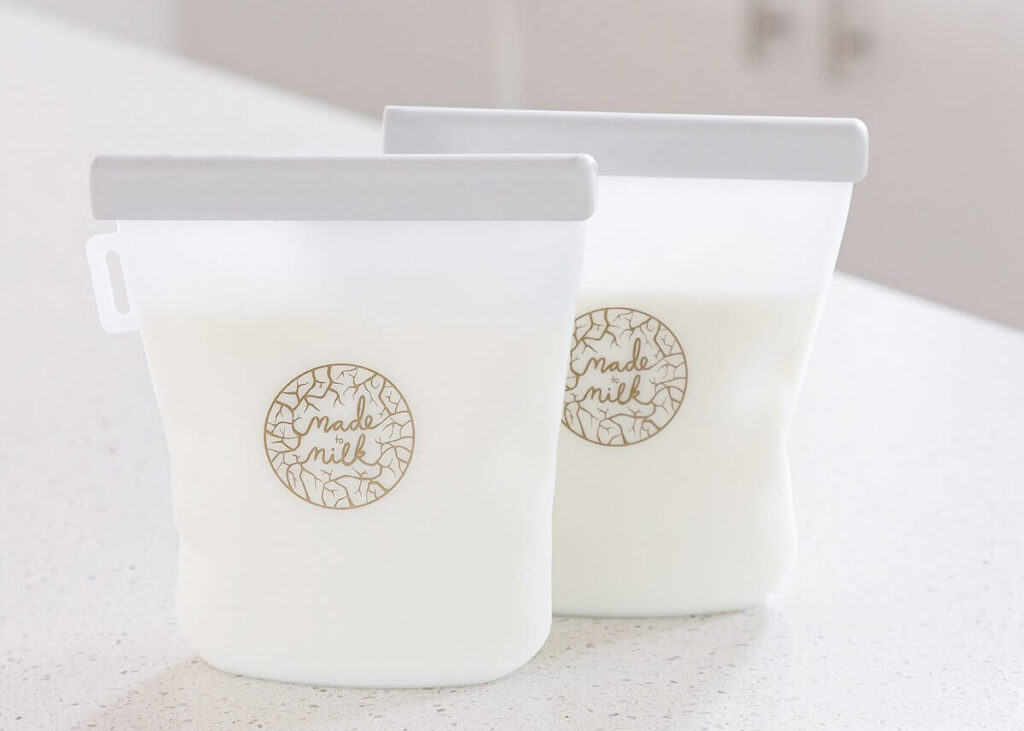 10. Milk Storage Bags
Including eco-friendly milk saver pouches in your pumping toolkit is a must for ensuring a successful pumping experience. While there's a saying that goes "there's no use crying over spilled milk," when it comes to breast milk, every drop counts. So, be sure to save every precious drop with these eco milk saver pouches.
No matter how you choose to nourish your baby, whether through pumping, breastfeeding, or formula feeding, there is plenty of support available to ensure they're well-fed because "fed is best." Remember, you're doing a fantastic job, mama!
LIKE WHAT YOU READ?
Join CakeMama Club & get 10% OFF your first order!
Plus you'll get tips + tricks for pregnancy, postpartum & breastfeeding, get member-only offers, earn CakeCoins every time you shop + more. Learn more