2020 has been a wave of emotions, but throw being pregnant, having a newborn or breastfeeding into the mix and you have yourself an absolute rollercoaster.
If you ask us, you deserve to be treated more than ever this Christmas! We've scoured the web for our top picks for mamas-to-be, brand new mamas and seasoned mamas. So keep on reading for a little wishlist inspo, or send this link straight to your family!
Mama-to-be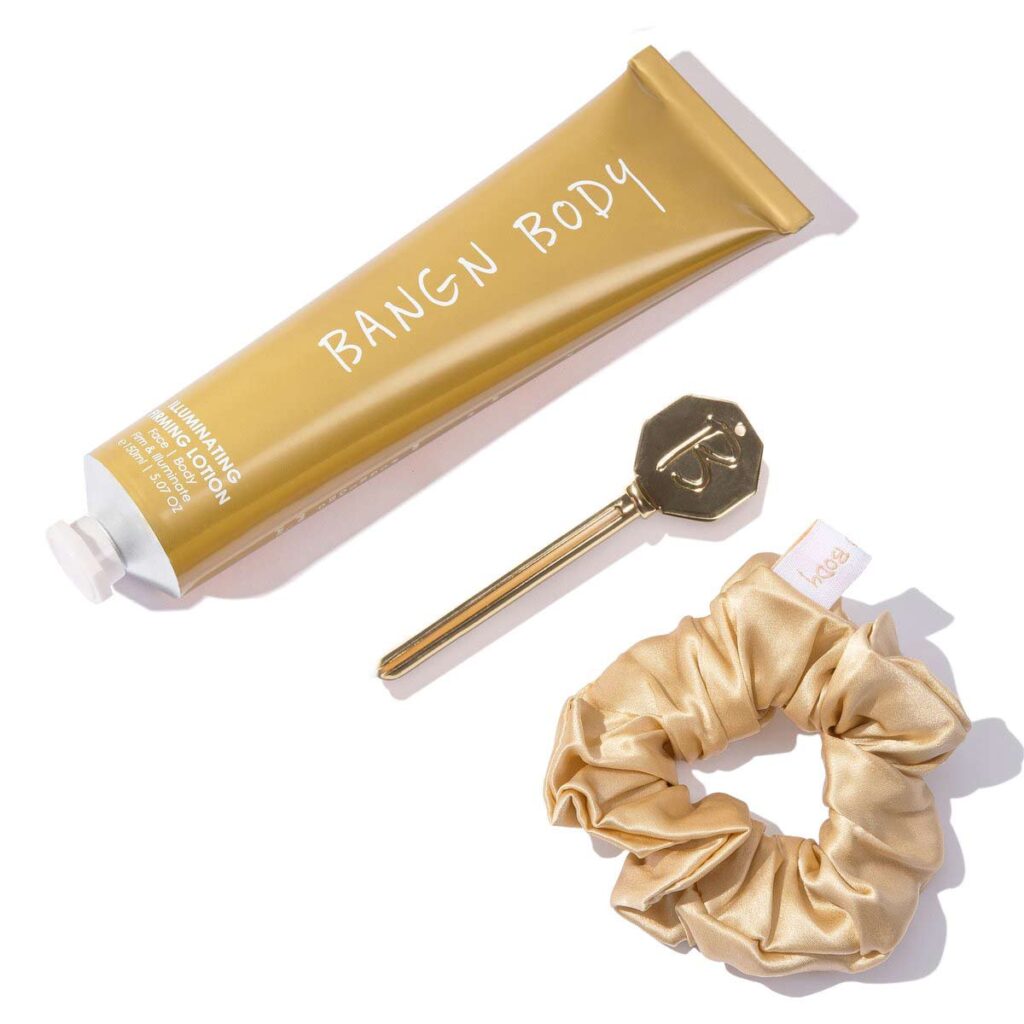 1. Illuminating Gift Bundle — Bangn Body
Say hello to an illuminated and hydrated baby bump this Chrissy with this gorgeous gift bundle by Bangn. Featuring their bestselling Illuminating Firming Cream, a festive golden scrunchie and handy tube key to get the most bang for your (or hubby's) buck.
Shop it here.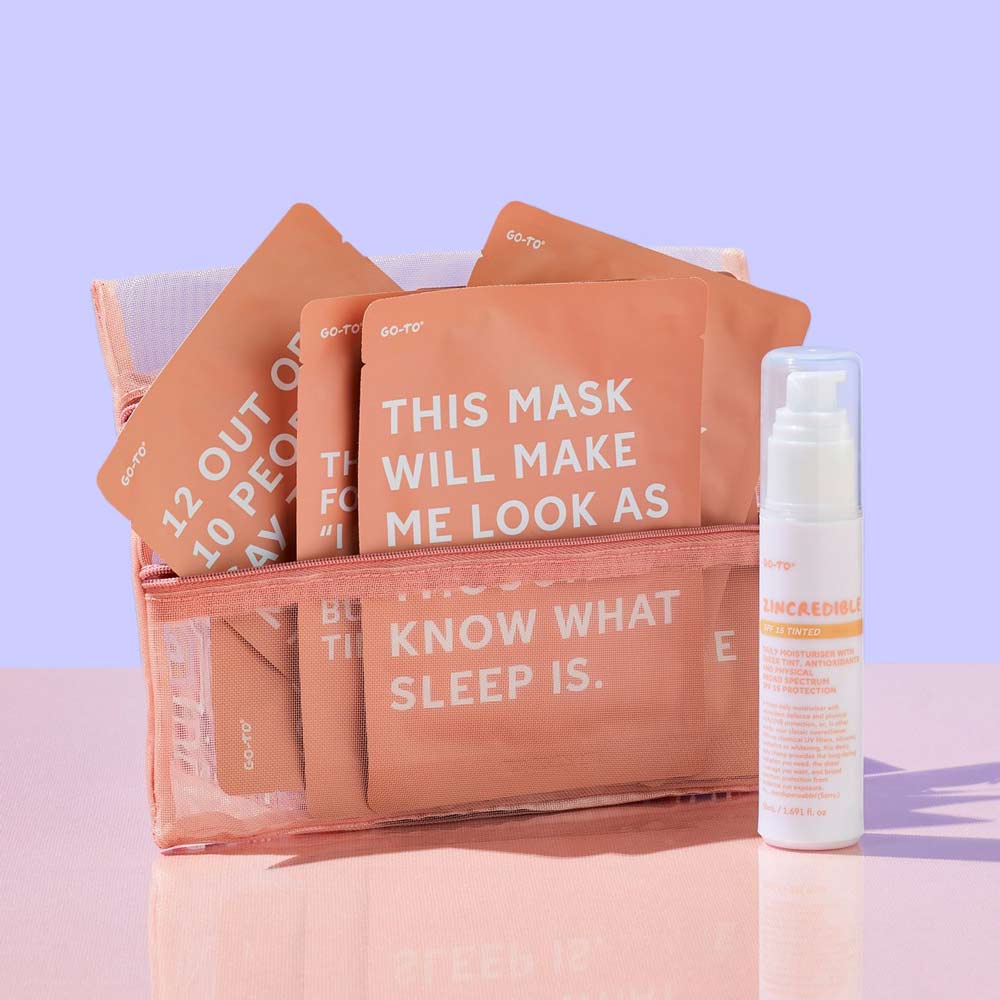 2. XL Glow — Go-To
Level up your pregnancy glow with this pack from Go-To! It features not one, but six of their much-loved Transformazing Sheet Masks, Zincredible (because being sun safe is important no matter what stage of life you're at), plus a super cute mesh bag!
Shop it here.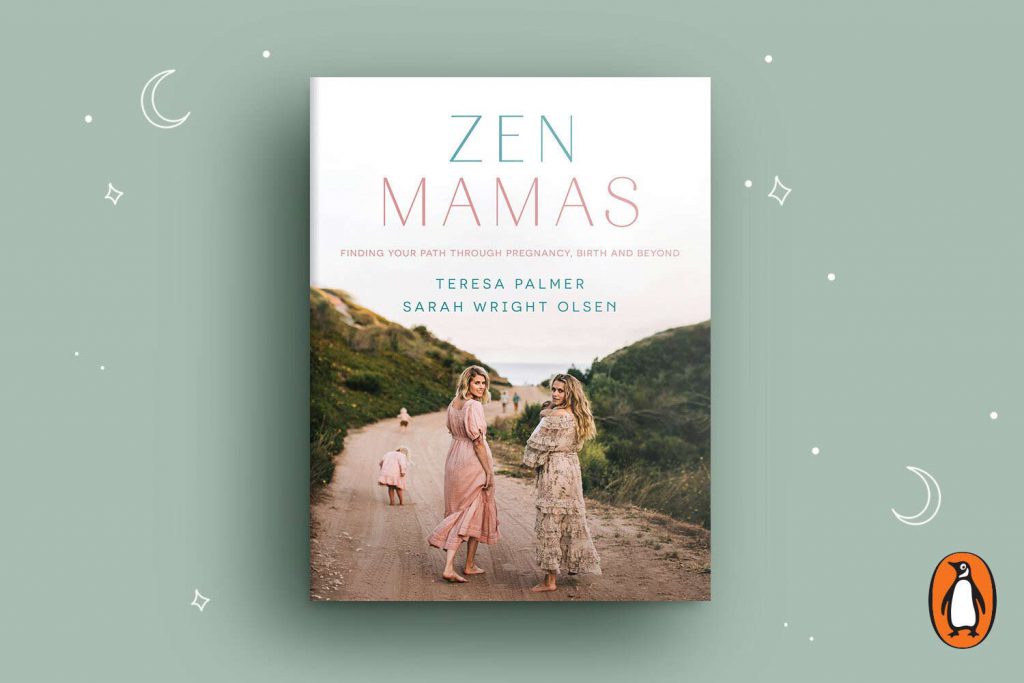 3. Zen Mamas — Teresa Palmer & Sarah Wright Olsen
It's no secret that we're huge fans of the lovely ladies behind Your Zen Mama, in fact our Founder, Tracey, was even featured on their website! In our unbiased opinion, however, we think this guide to "Finding Your Path Through Pregnancy, Birth and Beyond" is an absolute must-read for all soon to be mamas. Palmer and Olsen delve deep into their motherhood journeys and eloquently share some of the wisdom they've collected over the years.
Shop it here.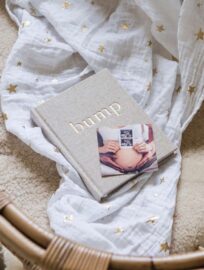 4. Bump. A Pregnancy Story — Write To Me
Record your entire pregnancy journey, from conception to birth, in this gorgeous hardcover journal. There's pages for weekly updates and bump photos, as well as extra spaces to include birth blans, name ideas, appointments, nursery inspo and more.
Shop it here.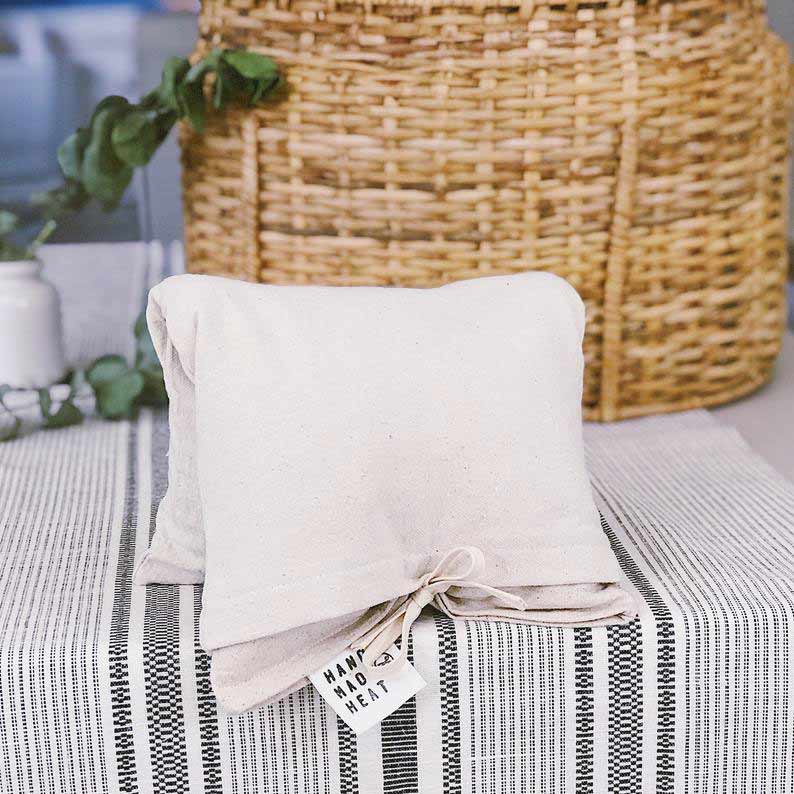 5. Nontoxic Self Care Heating Pad — Handmade Heat
As the name suggests, these handmade beauties are made with all natural, nontoxic ingredients. Perfect for those pregnancy aches and pains. The very talented Linsday also makes washable covers in a tonne of gorgeous materials. Check them out on her Instagram!
Shop them here.
New Mama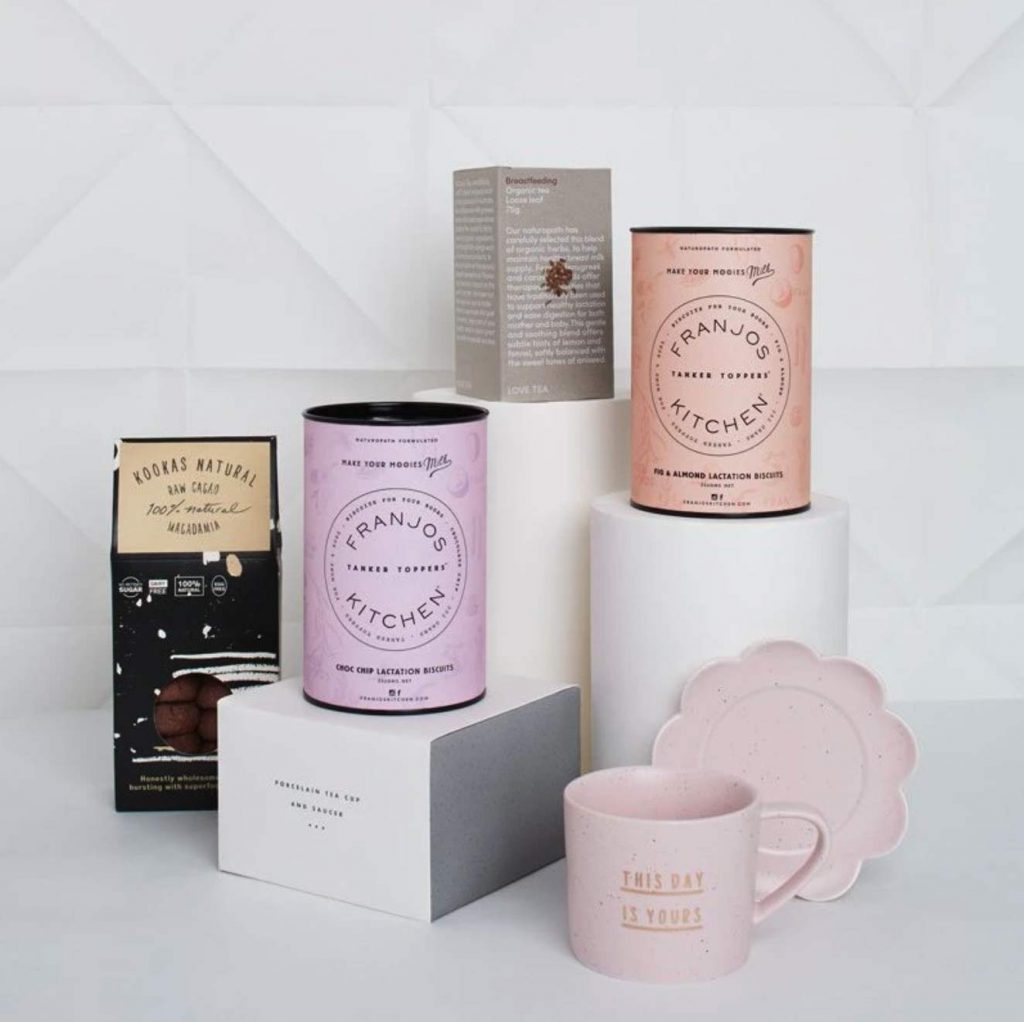 1. New Mum Gift Box — Franjos Kitchen
This pack is just as indulgent as it looks. Made especially for new mamas who need a little helping hand, this mix of biscuits, cookies and tea helps nourish new mums and promotes a healthy milk supply.
Shop it here.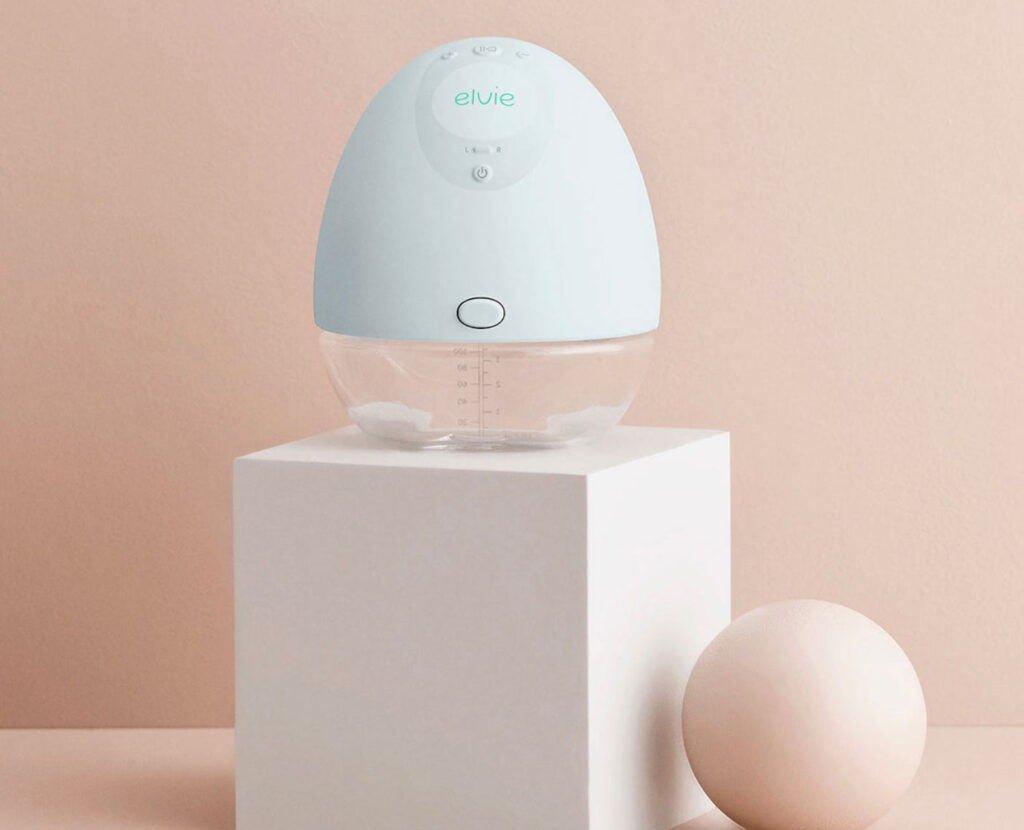 2. Breast Pump — Elvie
These bad boys are the world's first silent, wearable pumps and they have absolutely no tubes or wires, so they sit right in your bra. They're definitely a bit (or a lot) of a splurge, but there's no harm in popping them on your wishlist! You never know, Santa may be feeling extra generous this year. Plus it pairs perfectly with our seamless bras!
Shop it here.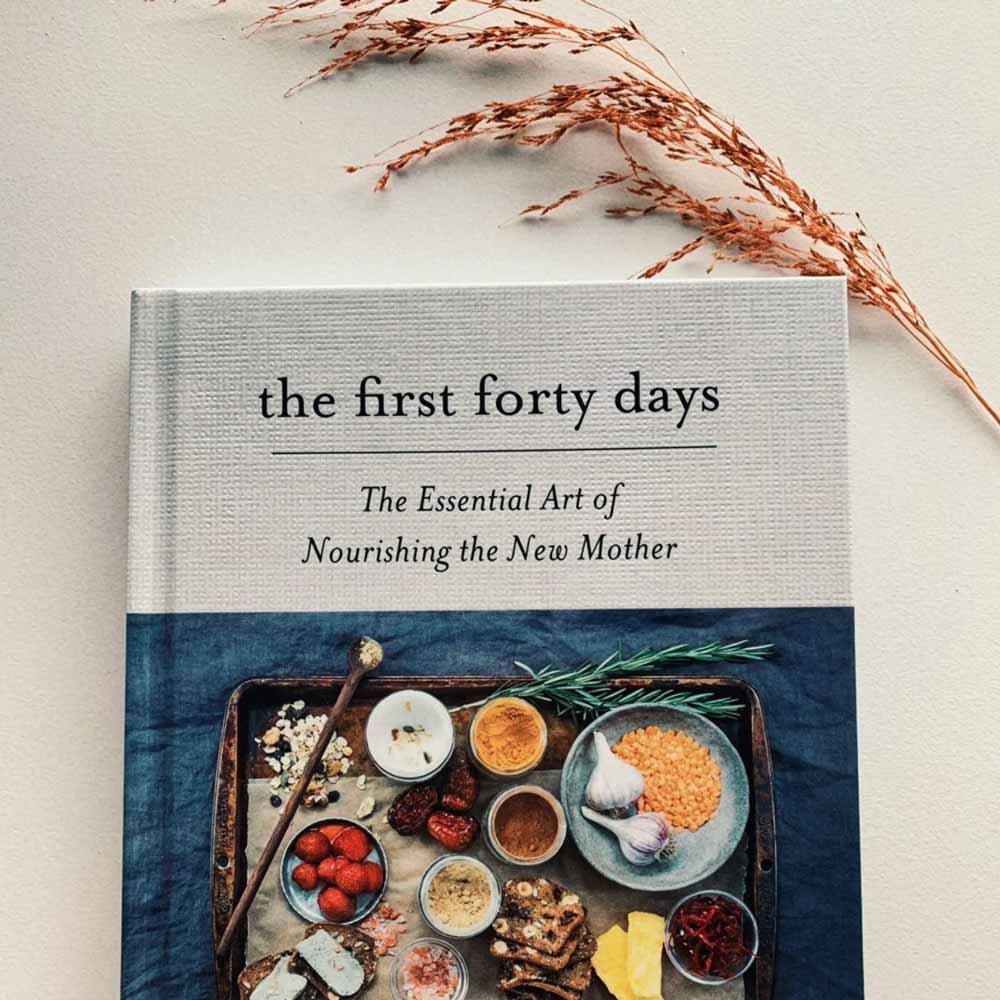 3. The First Forty Days — Heng Ou with Amely Greeven & Marisa Belger
The first 40 days post-birth are said to offer an essential and fleeting period of rest and recovery for new mamas. This book includes 60 simple recipes, including healing soups, replenishing meals and snacks and calming, lactation-boosting teas, as well as advice on getting help during the postpartum period, navigating relationships and the importance of healing and bonding with your newborn.
Shop it here.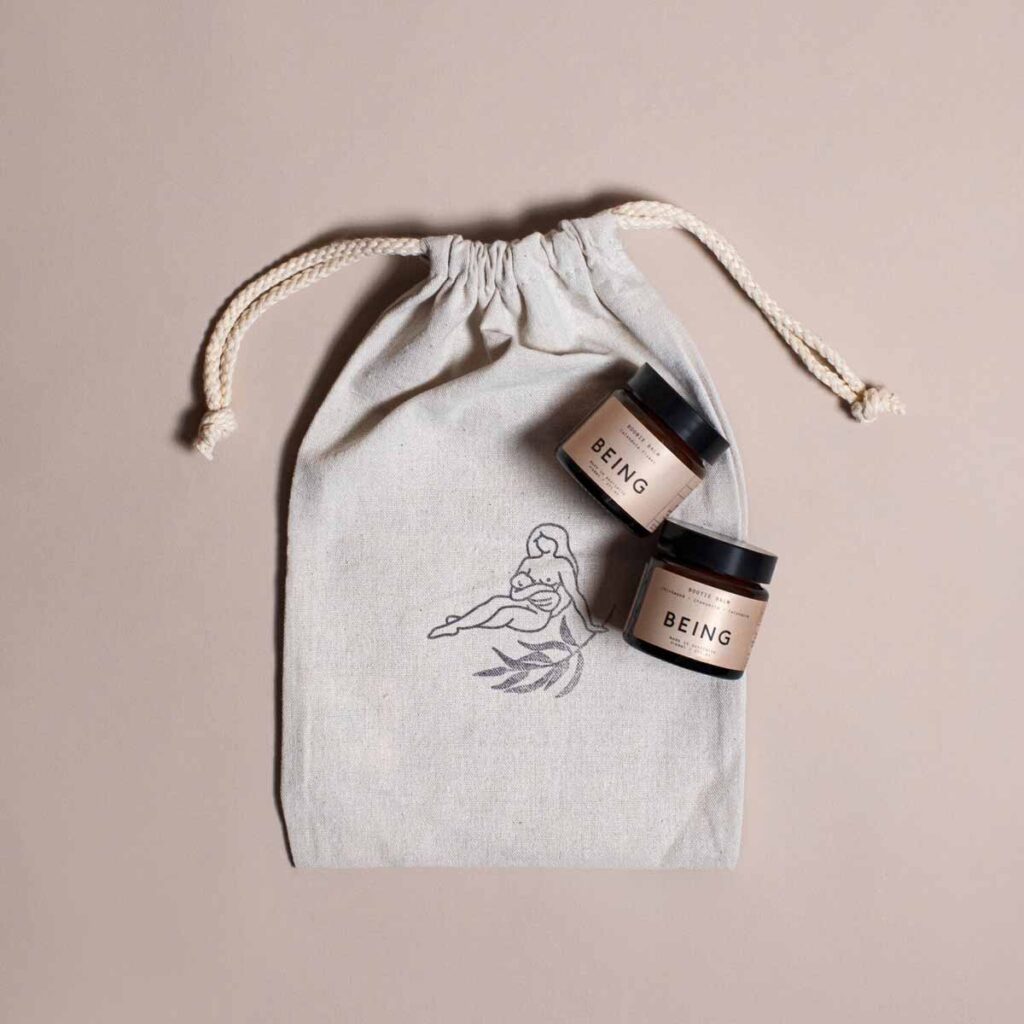 4. Mother + Baby Gift Pack — Being Skincare
Perfect for the new mama, the Boobie Balm relieves tender, breastfeeding nipples, while the Bootie Balm soothes nappy rash and nourishes bub's skin. Both balms are made with planet friendly ingredients and come in a beautiful cotton drawstring bag.
Shop it here.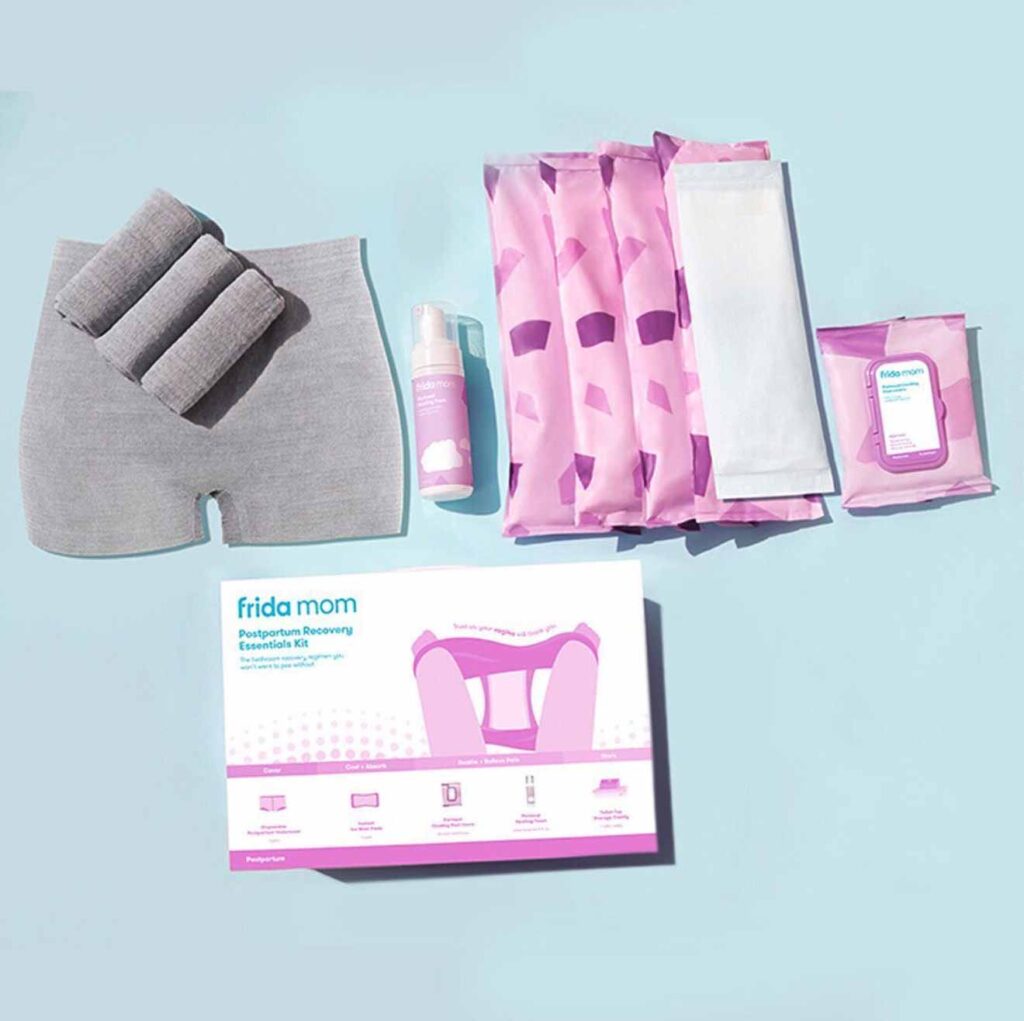 5. Postpartum Recovery Essentials — Frida Mom
Okay real talk, mama. You've just had your baby, you've realised Hollywood has been glamorising childbirth for eons and your downstairs is in shambles. Ask Santa for one of these! It comes with everything you need immediately post-birth, including disposable postpartum underwear, instant ice maxi pads, perineal cooling pad liners, perineal healing foam and a handy dandy toilet-top storage caddy.
Shop it here.
Seasoned Mama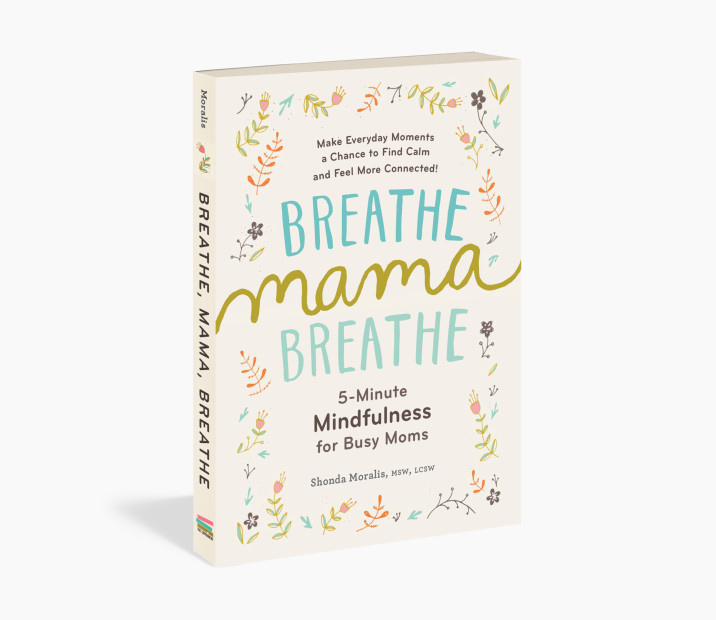 1. Breathe, Mama, Breathe — Shonda Moralis
This beautiful book by psychotherapist and mindfulness practitioner, Shonda Moralis, outlines her two part program for achieving mindfulness as a busy mama. In part one she teaches the basics of incorporating 5 minutes of mindfulness into each day, and part two includes over 60 mindful breaks for when you need to reset and refocus as a mama.
Shop it here.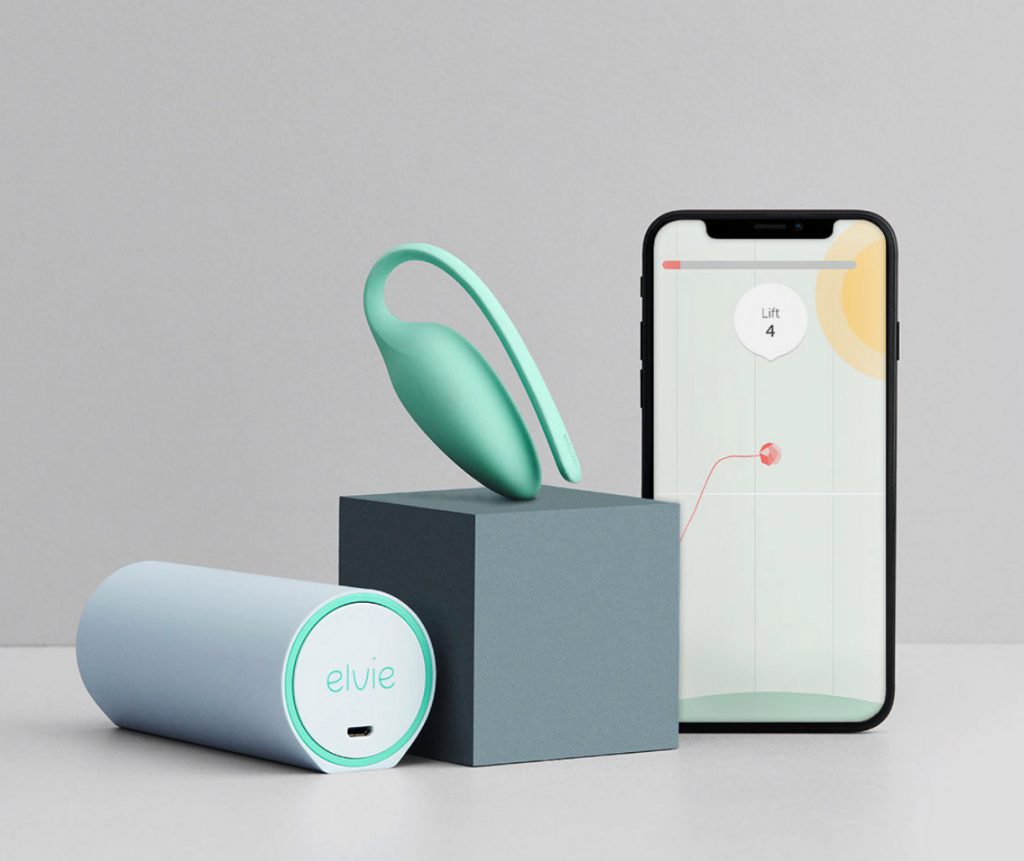 2. Kegel Trainer — Elvie
So you've had a couple of kids and you've got the whole mama thing down pat, but you have to cross your legs every time you sneeze. Believe it or not, this isn't how your life has to be! Elvie's trainer helps you track your pelvic floor exercises through their beautifully designed app, and is recommended by over 1,000 healthcare professionals! Enjoy more bladder control, faster postnatal recovery and enhanced intimacy in 2021 with this nifty gadget.
Shop it here.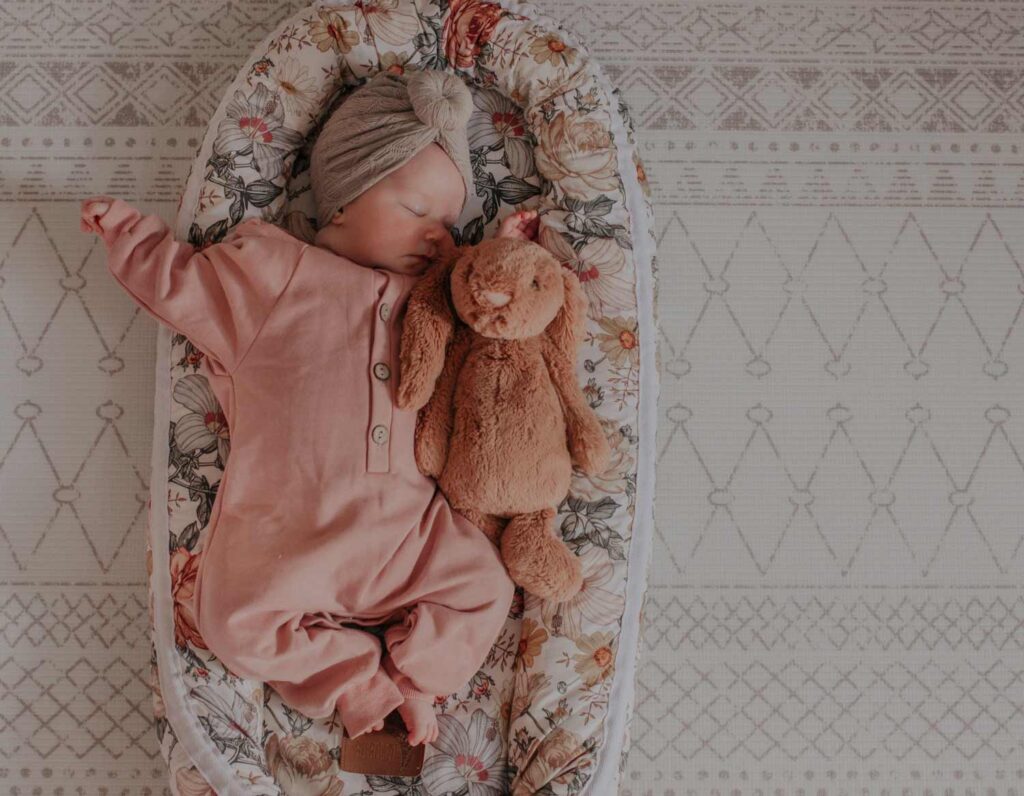 3. Organic Baby Nest — Bubnest
This isn't your first baby rodeo, but that doesn't mean you can't indulge in a beautiful bed for your new addition! These nests come in a huge range of gorgeous patterns and colours, so you can easily find one that matches your nursery aesthetic! We love this Bukett floral print.
Shop it here.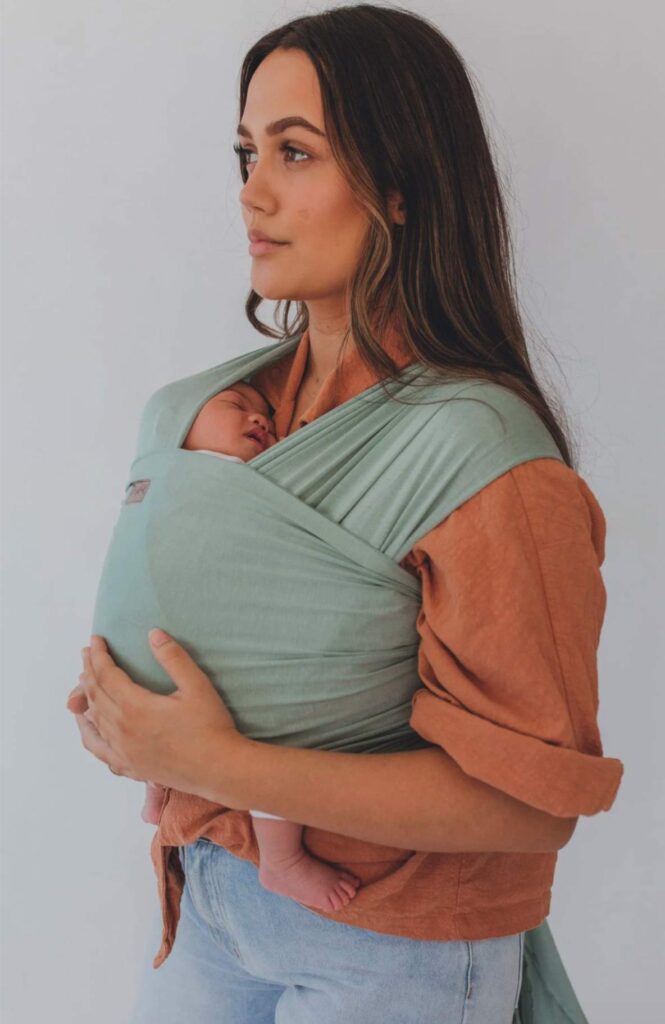 4. Baby Wrap — Chekoh
If you're running after a toddler while you also have a baby, baby wrapping is going to be a lifesaver. We adore these ones by Chekoh as they're made from a luxurious bamboo/spandex blend, they're completely adjustable and safe to use from birth right up until bub weighs 8-10kg
Shop them here.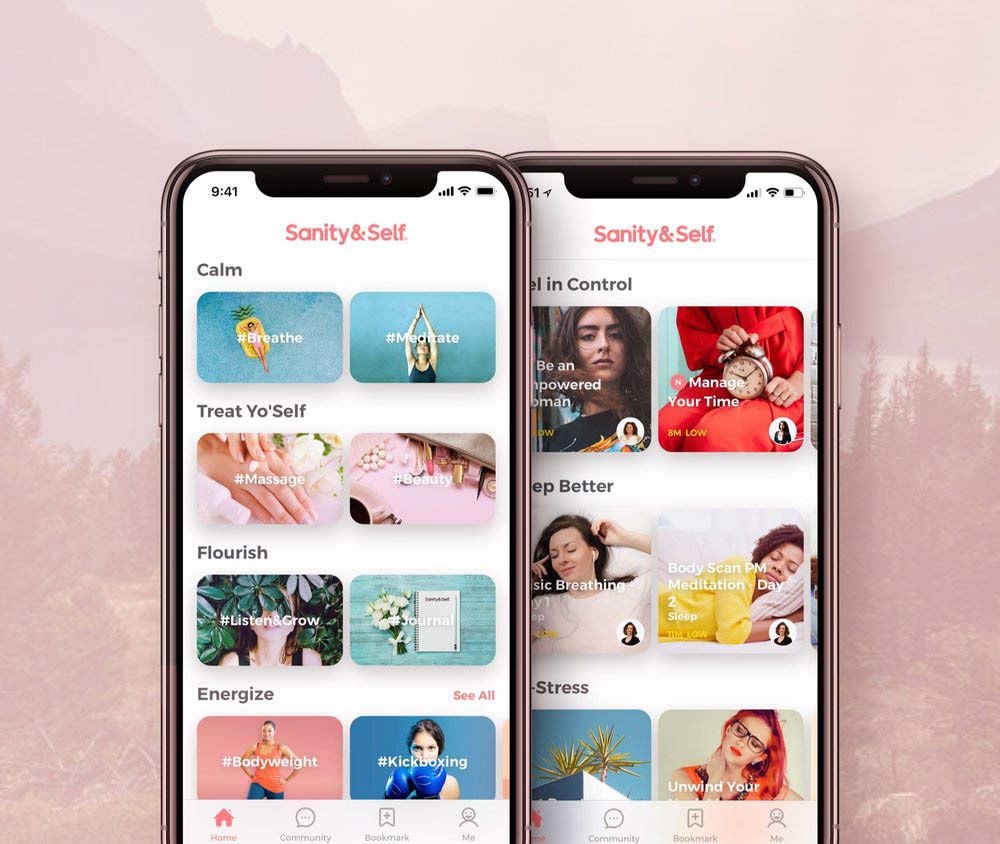 5. Sanity & Self
No matter where you're at in your motherhood journey, it's always important to take care of your mental health. Sanity & Self is the number one selfcare app for women, and provides support for relationships, mindfulness, sex, sleep, personal development, women's empowerment, personal training, breathing, meditation and so much more. A premium subscription gives you unlimited access to the entire audio library, and at $59.99 USD for a year's membership, it's the perfect gift for mindful mamas!
—
Disclaimer: We just want to make it clear that Cake isn't currently associated with or paid by any of these brands. We're simply a team of mothers who love these brands, their products and think you will too.