In honour of World Milk Day on June 1st we've rounded up some recipes for you to enjoy with all things "Milk" in mind!
World Milk Day serves to help bring awareness to the benefits of milk in our diets and to highlight sustainable food production of this global food. As a breastfeeding mama, dairy products can support healing after birth and support nourishment by providing top nutrients such as protein, calcium and vitamin D.
Here's some other tips and yummy recipes to try to support your postpartum and breastfeeding journey!
Tips:
Aim to consume 2-3 servings of full fat dairy a day to meet protein, calcium and vitamin D needs. Full fat dairy helps provide satisfaction, flavour and helps your body absorb the fat soluble Vitamin D!
When able, source grass fed, pasture raised dairy to provide maximum nutrients and fewer pesticide residues. Purchasing this way also supports sustainable dairy farming practices.
Get your Vitamin D levels checked and corrected! Many women are Vitamin D deficient and since Vitamin D is fat soluble, this means your milk might be deficient in this critical vitamin as well. Ensuring your levels are adequate can help the right amount transfer to your breastmilk and baby.
Recipes:

Need some recipe inspiration? Here's some ideas below, both recipes are revamps from Cake's resident Dietitian and Lactation Consultant, Jaren Soloff's book, The Postnatal Cookbook!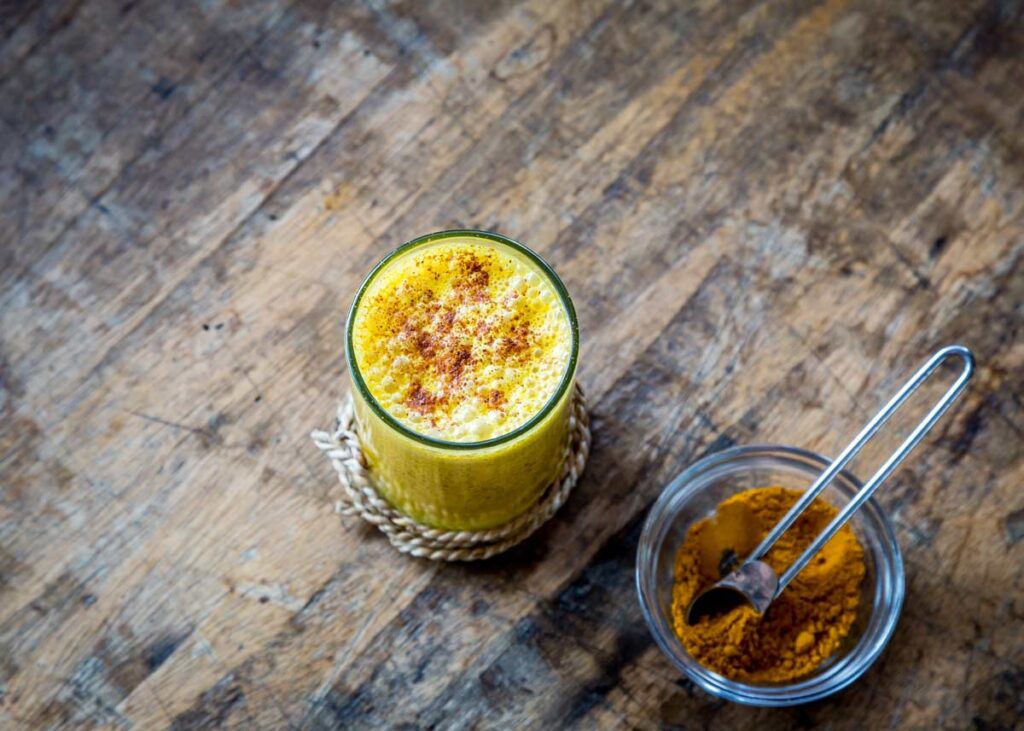 Golden Milk Latte
You may have heard of the benefits of turmeric, known for its bright yellow colour and powerful healing properties. In this recipe, we harness the anti-inflammatory effects of turmeric and combine it with protein-rich milk for a nutrition packed alternative to your morning coffee!
Serves: 4 (1 cup servings)
Prep and Cook Time: 20 minutes
Ingredients:
4 cups of milk of choice (grass fed, pasture raised!)
1 tablespoon coconut oil
2 tablespoons honey, more to sweeten as desired
2 teaspoons ground turmeric
2 teaspoons cinnamon
⅛ teaspoon of cardamom
Dash of fresh ground black pepper
Instructions:
Combine all of the ingredients in a small saucepan and set it on low heat. Using a whisk combine all of the spices together and let the mixture simmer for 20 minutes until gently simmering.
Ladle the milk into cups and sweeten with honey as desired and top with fresh cinnamon.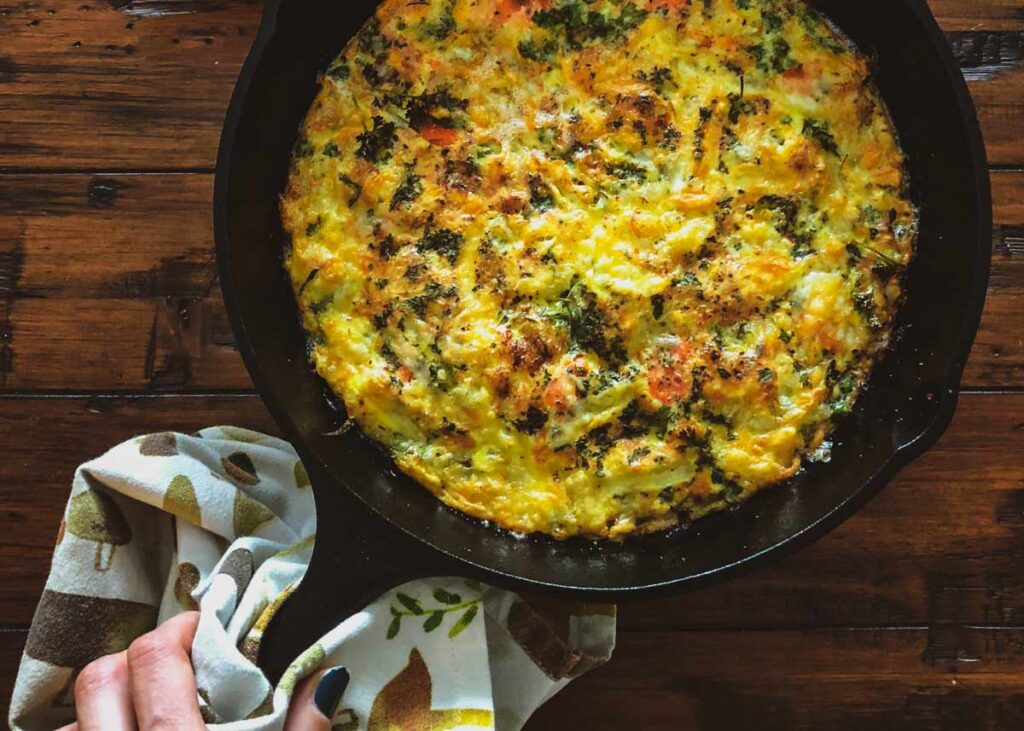 Easy Mediterranean Fittata
Frittatas are one of the most underutilised quick, easy and nutrient dense opinions for new mamas. They are a wonderful way to "clean out the fridge" when you have random leftovers and vegetables, use choline rich eggs and are a one pan meal. Try this basic recipe and customise it to your liking:

Serves: 6-8 (1-2 slices each)
Prep and Cook Time: 20 minutes
Ingredients:
1 tablespoon oil (olive oil or avocado oil work great)
2 cloves garlic, minced
1 bunch greens such as kale or spinach
Salt and pepper, to taste
1 14 oz can artichokes, drained
¼ c sundried tomatoes
½ c sliced cherry tomatoes
8 eggs
¼ c milk (grass fed, pasture raised when possible)
⅓ c feta cheese crumbles to top
Instructions:
In a cast iron skillet, add oil and heat over medium heat. Preheat the oven to 400°F (200°C) to bake the frittata.
Add the garlic to the skillet and saute until fragrant, about 2-3 minutes then the greens, salt and pepper to help wilt down the greens.
Next add the drained artichokes, sun dried tomatoes, cherry tomatoes into the pan and saute together until tender, about 5 minutes.
While the vegetables are cooking, whisk together the 8 eggs and turn the heat down to low to add the eggs to the pan.
Allow the eggs to sit in the hot skillet until "set" about 4-5 minutes, when edges have started to firm up.
Grab an oven mitt to move the skillet into the oven and bake the frittata for 8 minutes until the eggs are set (not runny). When done, add feta cheese on top, cut into slices and serve!
Here at Cake Maternity, our mission is to nurture nature and minimise our carbon footprint however possible — so we love the message of World Milk Day and the efforts to support sustainability throughout the world. Our Milk Bamboo Sleep Bra echoes sustainability, style and of course supports you as the "milk maker." Made from luxuriously soft bamboo, and designed for functionality with a reinforced racerback panel to add extra support, Milk embodies comfort and support. Enjoy these recipes as part of World Milk Day and take care of you, mama!
LIKE WHAT YOU READ?
Join CakeMama Club & get 10% OFF your first order!
Plus you'll get tips + tricks for pregnancy, postpartum & breastfeeding, get member-only offers, earn CakeCoins every time you shop + more. Learn more