If you thought that those pregnancy food cravings and hunger were real, then you are in for a real treat when breastfeeding! As a breastfeeding mama, you now know that the hunger that accompanies feeding a tiny human is REAL.
At Cake, our entire mission is dedicated to finding solutions for mamas that make the transition to motherhood easier (and more comfortable with our full line of nursing bras and apparel).
We've put together a list of 20 healthiest breastfeeding snacks to help you nourish yourself and your baby and keep the "hanger" at bay.
Do lactation snacks work?
There's been a boom of lactation snacks that have come onto the market in the past few years targeted at moms looking to increase their breast milk supply. While many of these products such as lactation cookies, powders and teas do contain ingredients that can help support an optimal milk supply, the reality is that milk supply is a supply and demand system.
There is no magic pill or supplement that can increase your milk supply if there is not enough "demand." This means that if you are looking to increase your breastmilk supply, lactation snacks are an added bonus to ensuring you are frequently draining your breast either through breastfeeding or pumping.
Lactation snacks cannot increase the quantity of your breastmilk, however they can work to help enhance the quality. We know that certain nutrients that a mother consumes during breastfeeding can impact the nutritional quality of breastmilk.
Here are some to be mindful of:
Fat soluble vitamins such as Vitamin D and A can be influenced by your diet, which is why some mamas may opt to supplement with Vitamin D in larger amounts vs providing their infant the Vitamin D dropper, since these levels in mom's diet can be passed onto the baby.
Consumption of a certain type of fat (called DHA) helps increase the ratio of DHA in breastmilk which can help optimize babies' brain development.
Micronutrients, which are nutrients we need on a smaller scale that are important during breastfeeding are choline, iodine and vitamin B12.
It is critical to ensure you stay well nourished when you're breastfeeding, as we're learning more about the impact of postnatal depletion which can occur when mothers are lacking in essential nutrients. Choose snacks with the nutrients mentioned above and also consider balancing your macronutrients (larger nutrient groups) such as carbohydrates, protein and fat, as this helps you maintain a balanced blood sugar and stay satisfied.
What to include in a breastfeeding snack.
When choosing a breastfeeding snack and stocking up your pantry, aim for quick and easy snack options that will add nutritional value to your day.
Ideally your snack should consist of at least 2 out of the 3 macronutrient groups below:
Protein: Choosing quality protein is critical for staying satisfied when your appetite is running wild. Proteins also help provide blood sugar balance so that you won't crash 30 minutes after your snack.
Carbohydrates: Carbs are the primary energy source for our brains, and every breastfeeding mama can use the gift of some extra energy! Aim to choose carbs that are rich in fiber (such as whole grain products, fruits and vegetables with the skin on) as these will keep you fuller longer.
Fats: Breastmilk composition can be influenced by the amount of fat we eat and helps provide satiety. If you are constantly finding yourself hungry in between meals and snacks, adding in fat may be the missing ingredient to hold you over.

Choosing to combine at least 2 of these groups together in a snack helps provide calories for energy and a great combination of nutrients to hold you over in between marathon nursing sessions.
Don't forget to include water alongside your breastfeeding snack. The hormone oxytocin (aka the love hormone) is released during your milk let down and leads to increased thirst. You should aim to drink at least half of your bodyweight in ounces per day and drink to thirst. Keeping an insulated water bottle by your nursing station so that you can hydrate every time you sit down to nurse is a great strategy to keep your water intake up. Investing in a quality water bottle you love can be a great incentive to keep your fluids up as well!
Should I snack at night while breastfeeding?
You've likely heard that during breastfeeding you burn an additional 500 calories per day. It's true that your energy needs are increased, however the number of calories burned can vary for each individual and can increase or decrease depending on the number of feeds throughout the day. It can be very common to wake up hungry in the middle of the night when breastfeeding since energy needs are higher overall.
Aim to:
Respond to hunger cues throughout the day and night as needed.
If eating at night, include a food containing protein in your snack.
Reflect on your eating patterns through the day to ensure you are getting enough.
Eat every 2-3 hours through the day to maintain a balanced blood sugar.
If you are continuing to notice that you are hungry at night while breastfeeding, you can also consider trialing a larger night snack before you go to sleep that includes both protein and fat to help keep you full!
What snacks increase breastmilk?
Now you know that snacks in and of themselves won't help increase your milk supply, however they can be a great booster! There are foods that are rich in galactogogues which are natural substances found in food that can help support milk supply. We've included snacks rich in galactogogues here and other ideas that are quick, easy and nutrient packed for breastfeeding.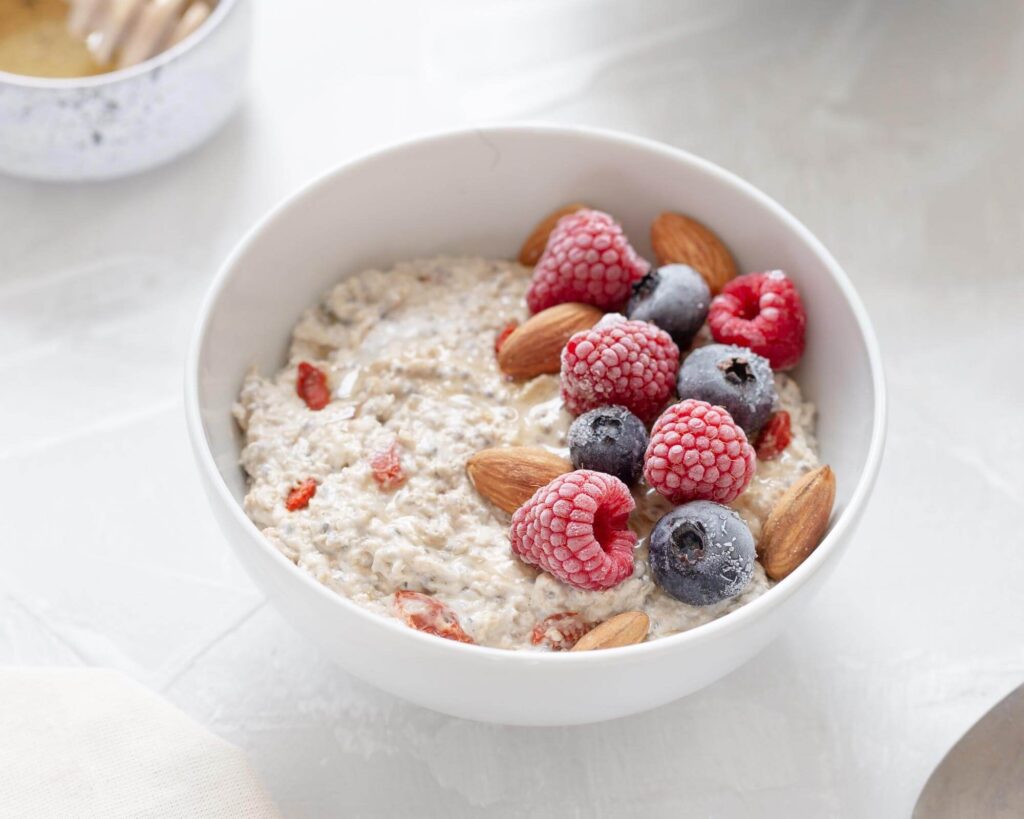 1. Oatmeal: This food is not only a whole grain packed with fiber to help nourish your gut but is also a natural galactagogue that helps to increase the milk-making hormone, prolactin. You can make a bowl and top it with nut butters for a dose of fat or greek yogurt to add protein and calcium.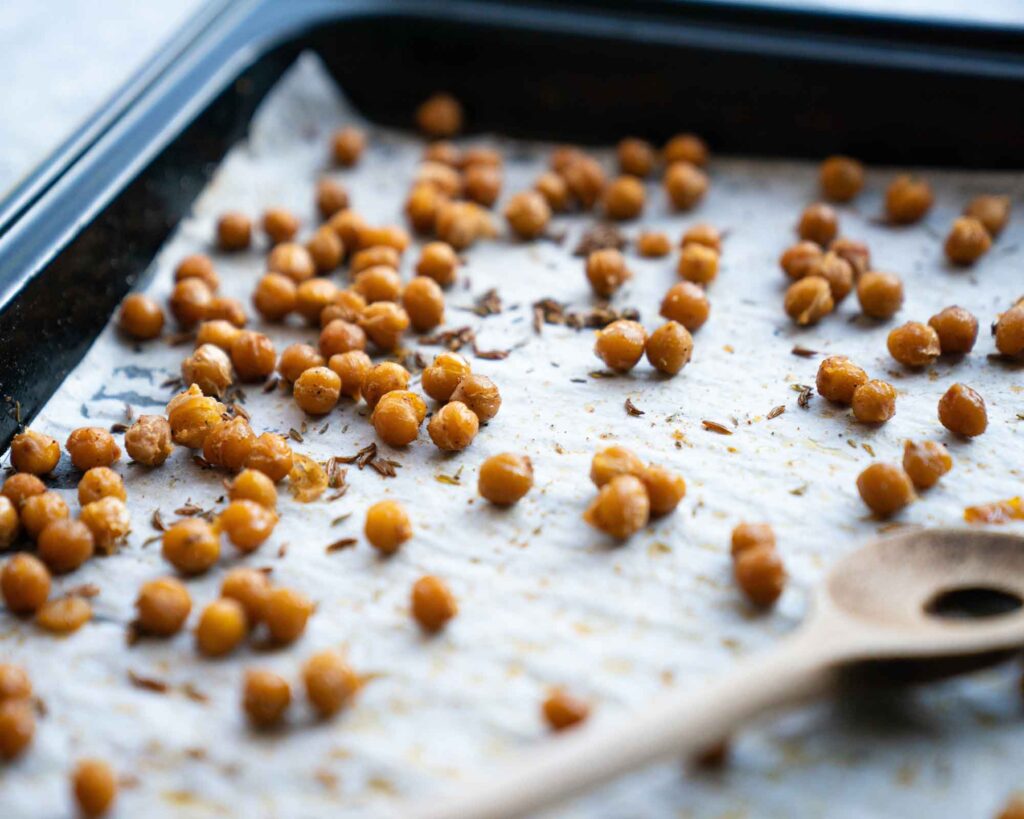 2. Roasted chickpeas: Beans are a wonderful source of plant-based protein and fiber and can be easily roasted to be a crunchy and savory snack! You can season them to your liking with salt, pepper and garlic powder, or if you enjoy spices add paprika.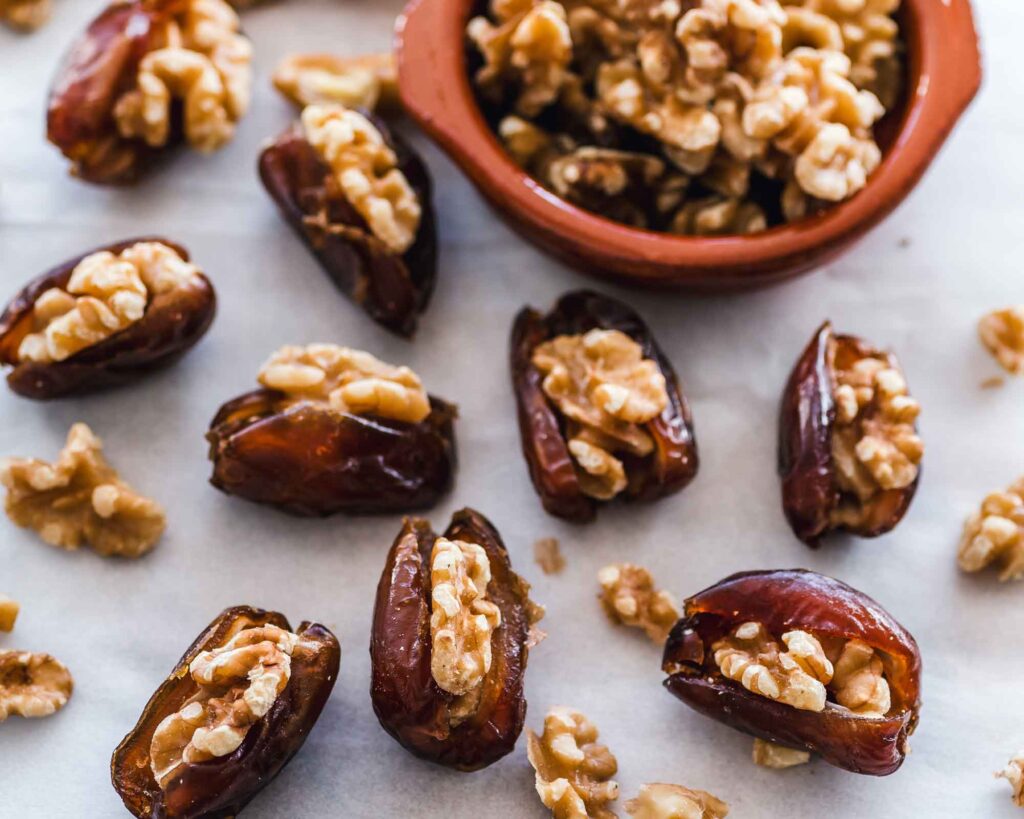 3. Dates and nut butter: Dried dates are not only great for inducing labor, but they make a sweet snack, too! Top with almond butter to provide sustaining energy.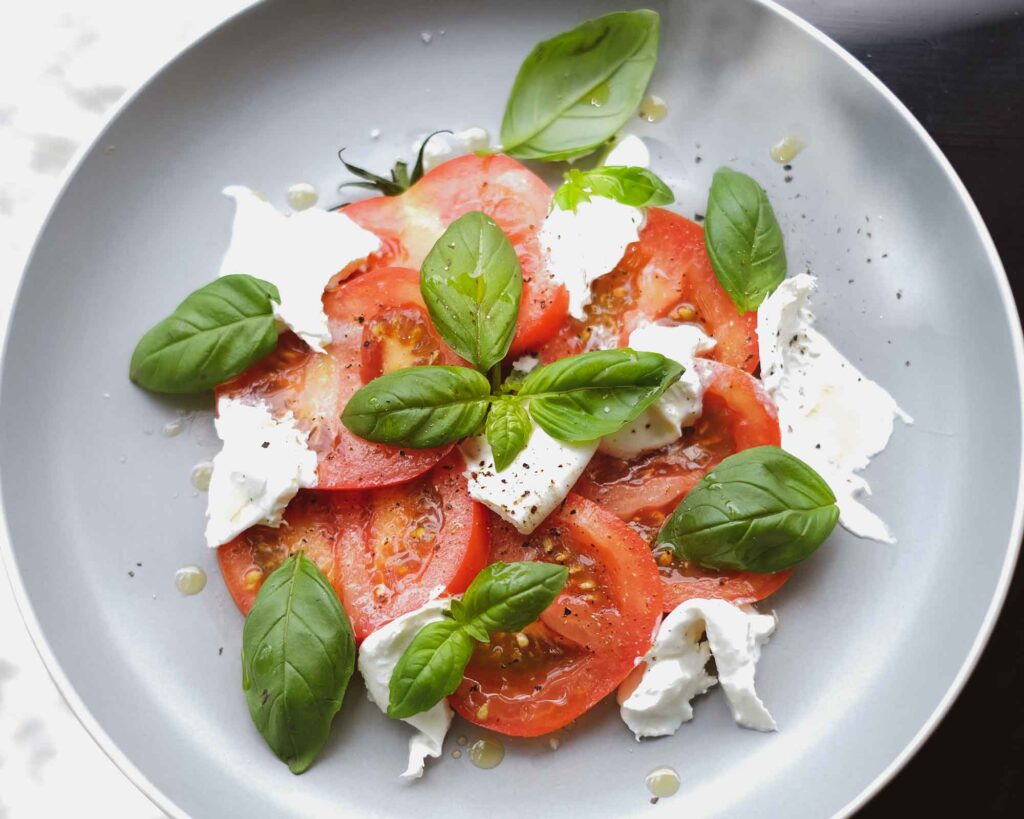 4. Caprese bites: Combine cherry tomatoes rich in vitamin c and fiber with small mozzarella bites and toss in olive oil for a savory snack that combines protein, calcium and fat all in one. Top with fresh basil and freshly ground salt and pepper to really let the flavors pop.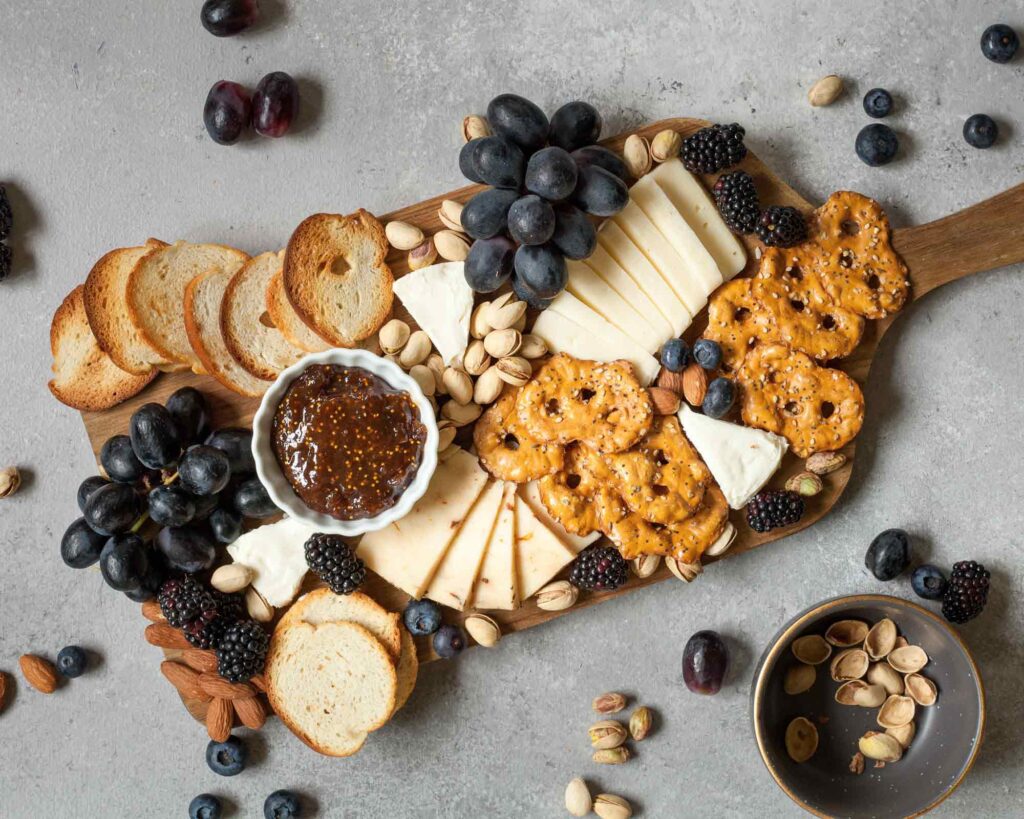 5. Cheese & nuts: Any cheese you have will do here, string cheese and snackable sized cheeses are great protein options to take on the go and pair well with salted nuts such as almonds, walnuts or cashews.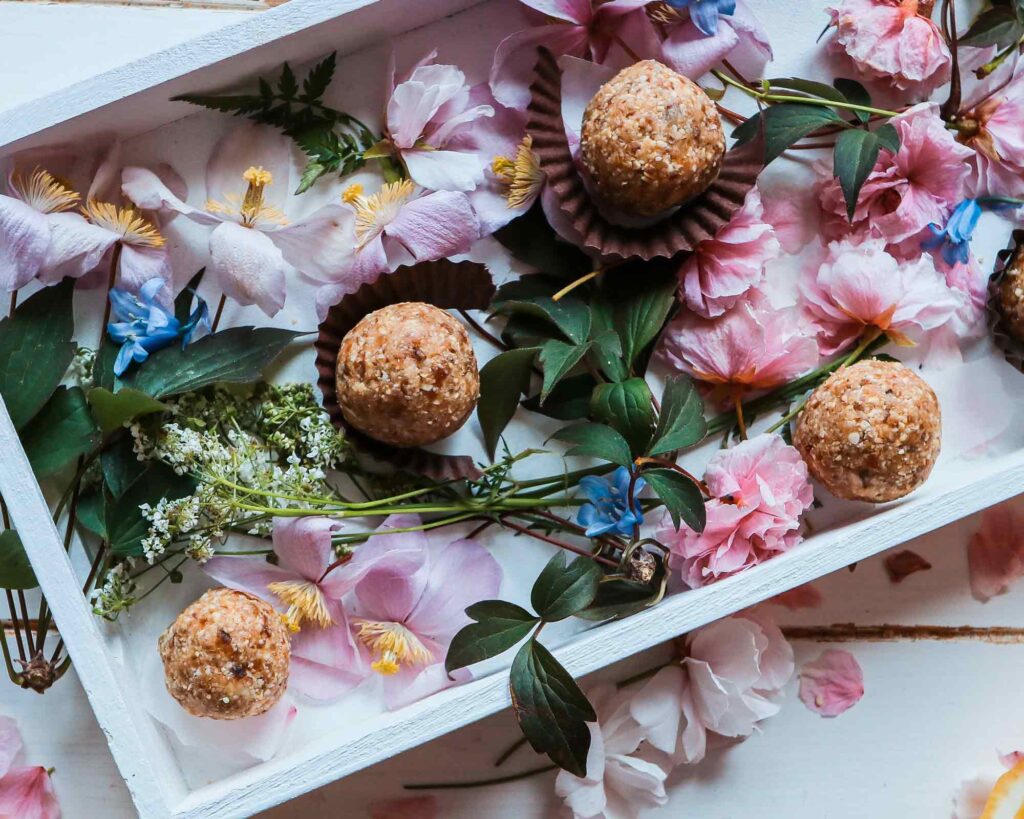 6. Energy bites: Make quick energy bites that are rich in milk-boosting foods with ½ cup rolled oats, 2-3 TB nut butter of your choice, 1 TB ground flax seed and 1 TB honey. Combine the ingredients together and top with your favorite toppings such as mini chocolate chips or dried cranberries.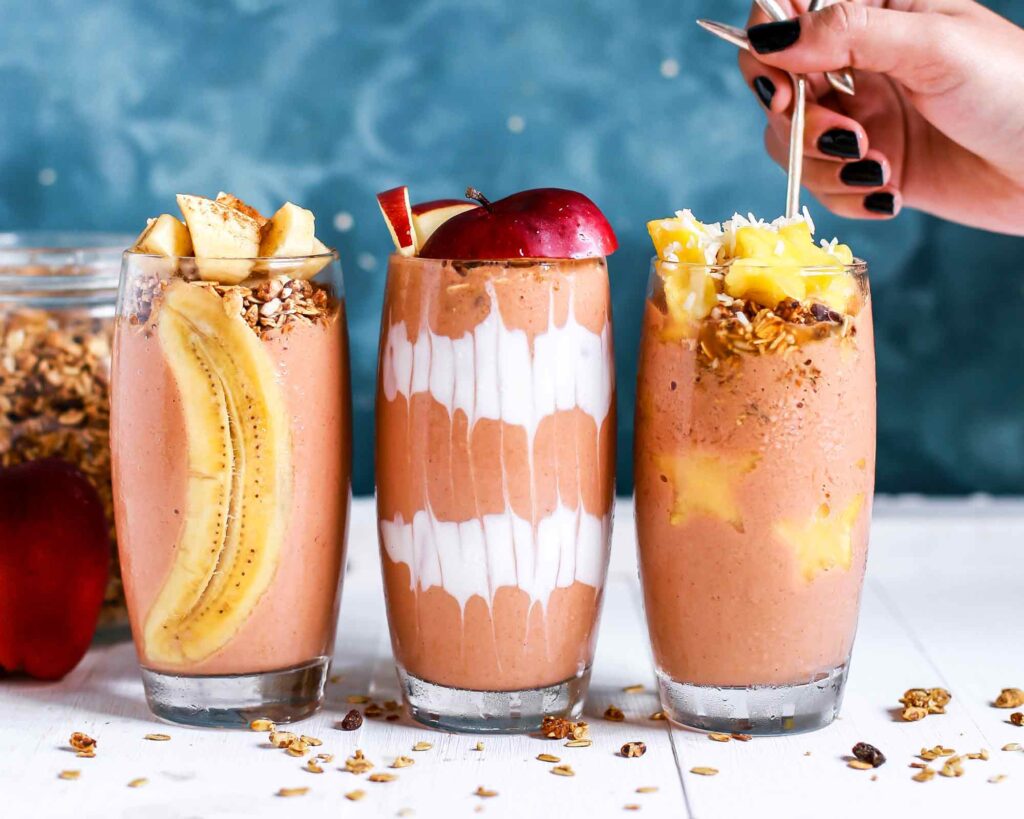 7. Smoothies: Keep frozen fruit and bananas on hand to blend up with your favorite protein powder and milk for a one handed nutrient boost.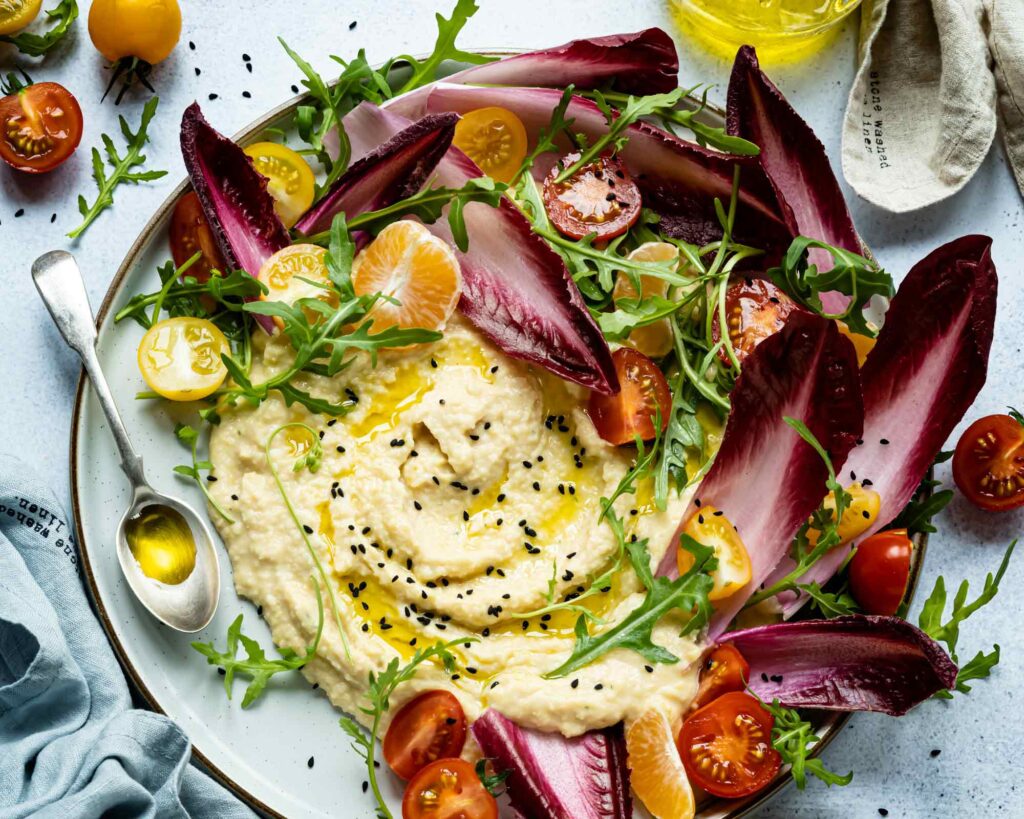 8. Hummus & vegetables: Vegetables such as baby carrots, mini cucumbers and cherry tomatoes all require zero prep work and can be the perfect vehicle to dunk in hummus which is rich in protein, fat and fiber (and comes in multiple flavors to boot).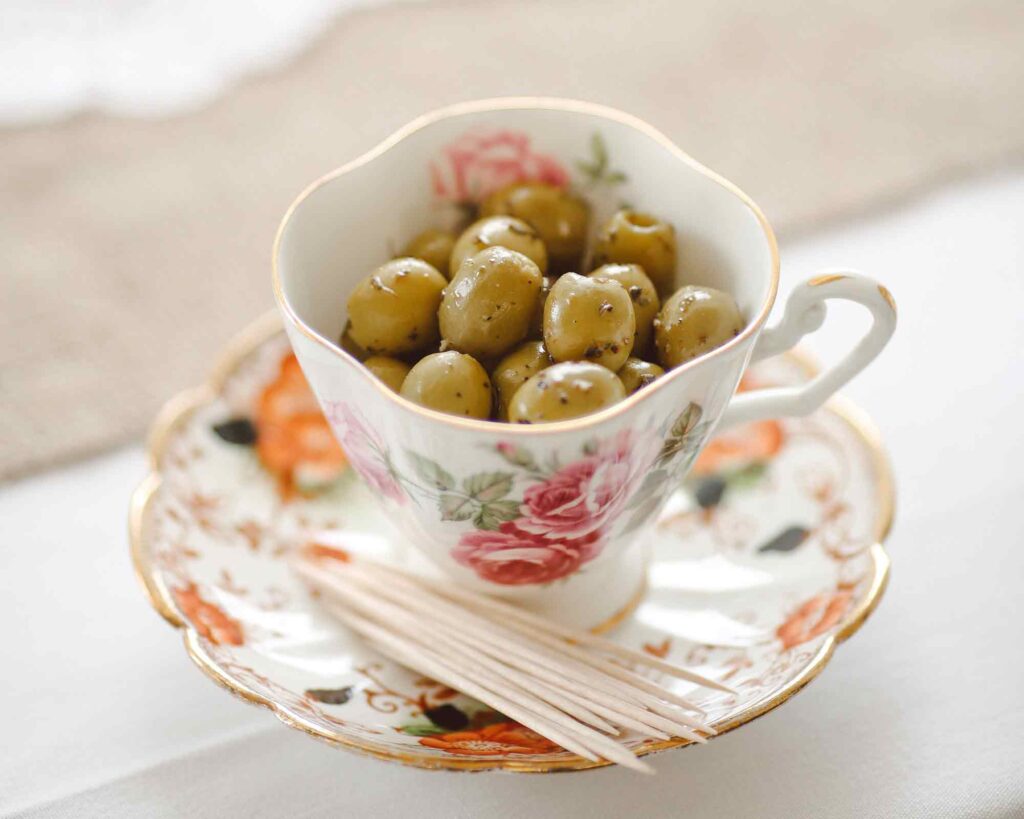 9. Olives & pretzels: Olives can provide a salty twist with a healthy dose of fat for your snack, add whole grain pretzels on the side or you can purchase an olive tapenade to enjoy as a dip.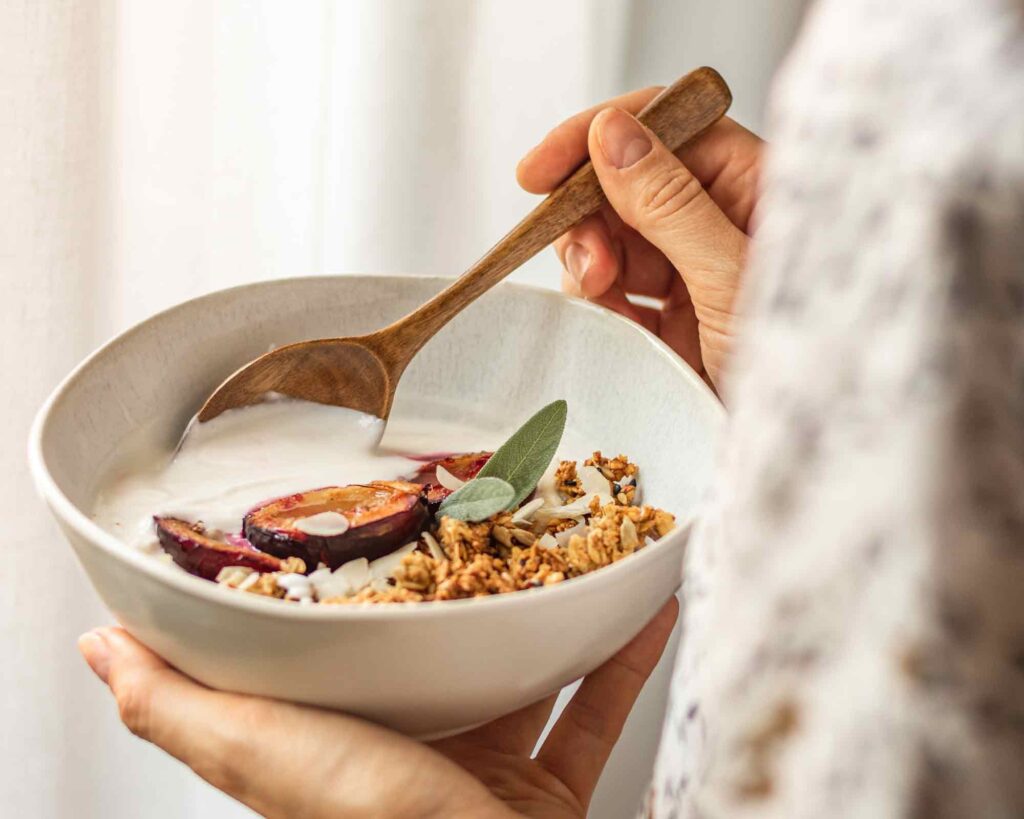 10. Greek yogurt & granola: Greek yogurt tops the charts among other varieties since it has twice the protein. Top it with a grain-free granola, nuts and honey to balance the tartness.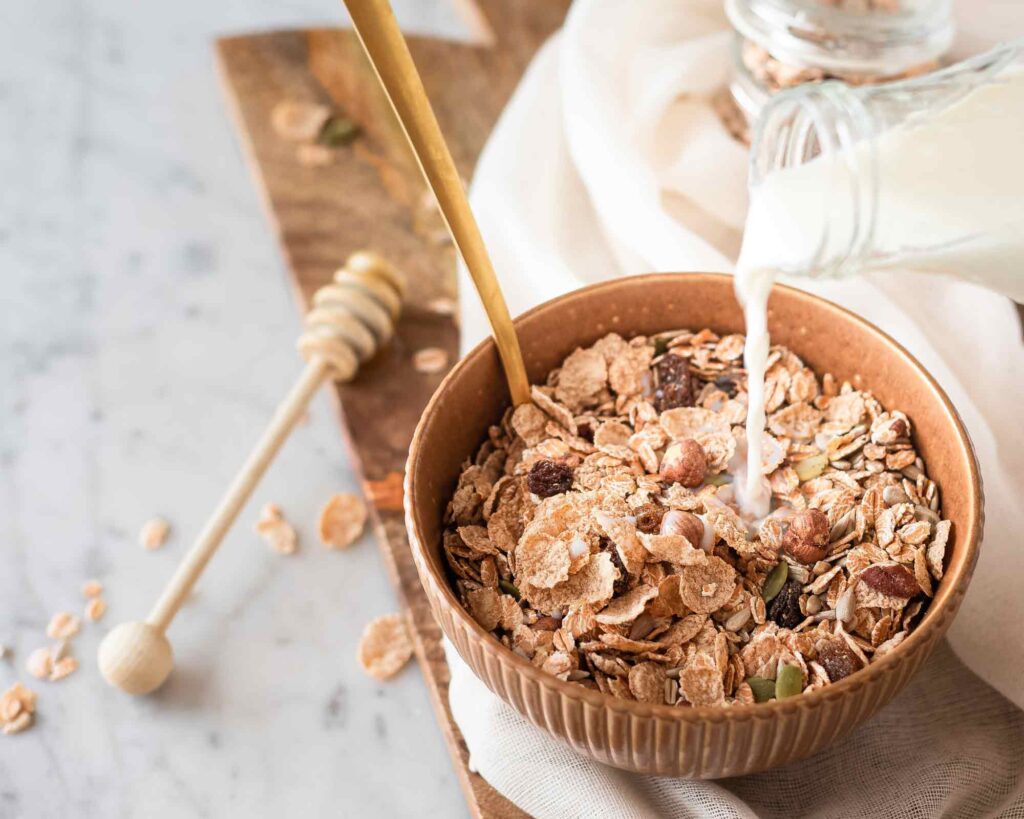 11. Whole grain cereal with milk: Quick and easy does it with cereal and milk, just be sure to choose a cereal that is whole grain (aim for 4g of fiber!) and be mindful of the added sugar content as well.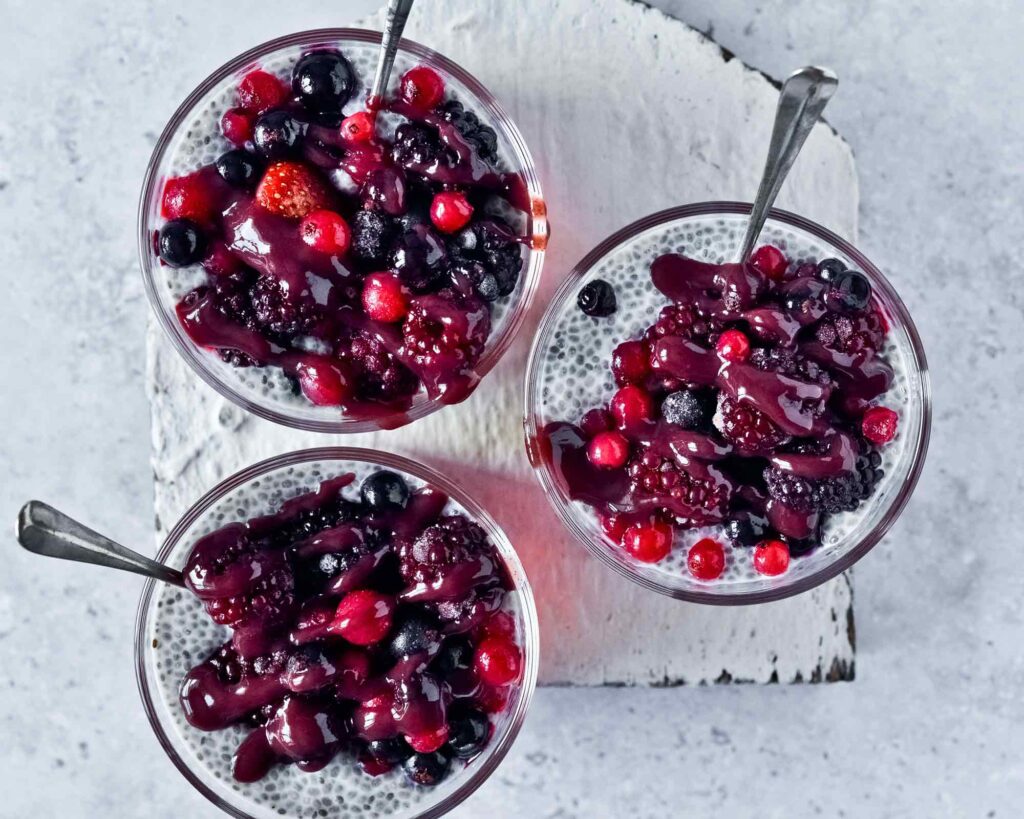 12. Chia pudding: Make these ahead of time in individual mason jars by sprinkling 2 TB of chia seeds (which are nutrition superstars rich in fat and protein) with 1 cup of your milk of choice and let it set in the fridge. Top with fresh fruit or nuts.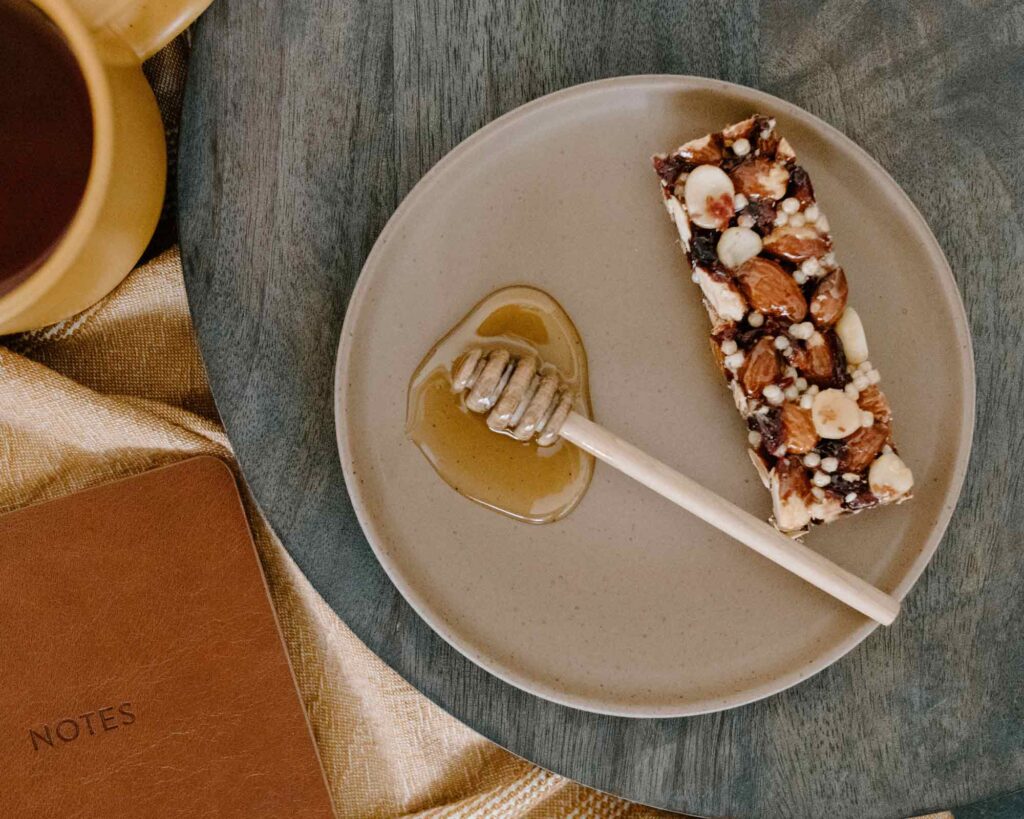 13. Bars: Keep these everywhere you can think of – at your nursing station or in your purse, car and diaper bag to have a quick snack on hand. Choose a bar with at least 10-15 grams of protein!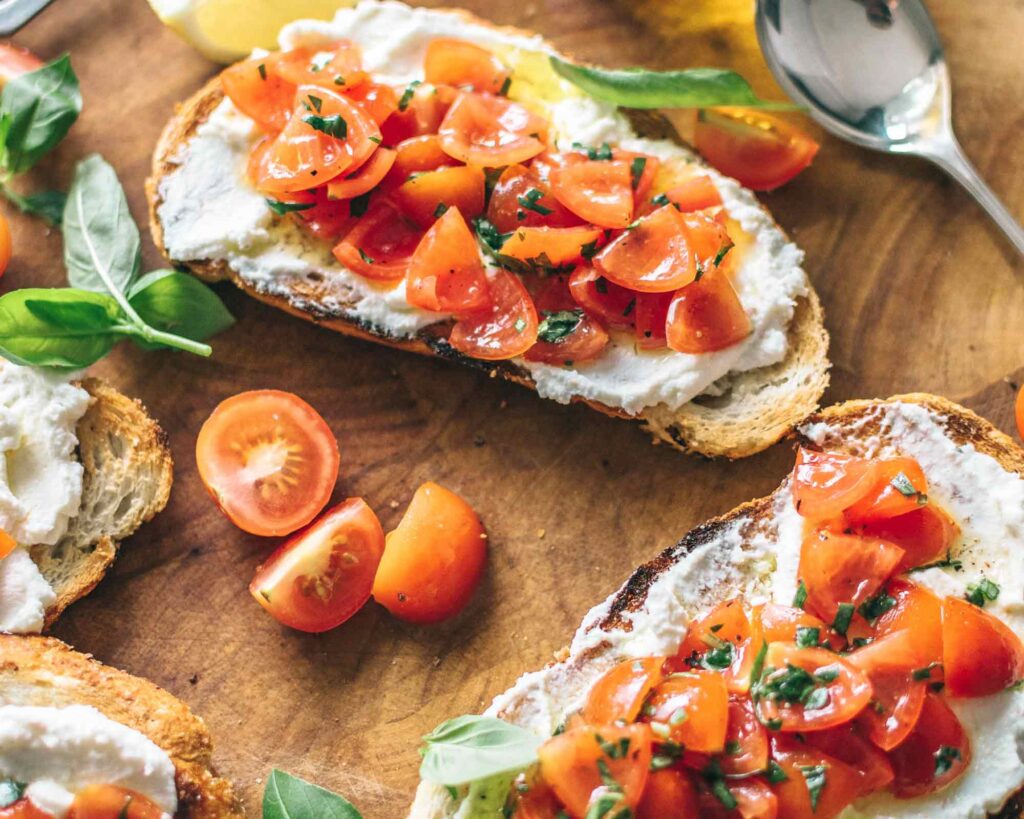 14. Open faced sandwich: Sandwiches aren't just for lunch anymore – when toasted and served open faced they can be a perfect nutrient rich snack. Try toasting whole grain bread and topping it with sliced cheese then add avocado and sliced tomato.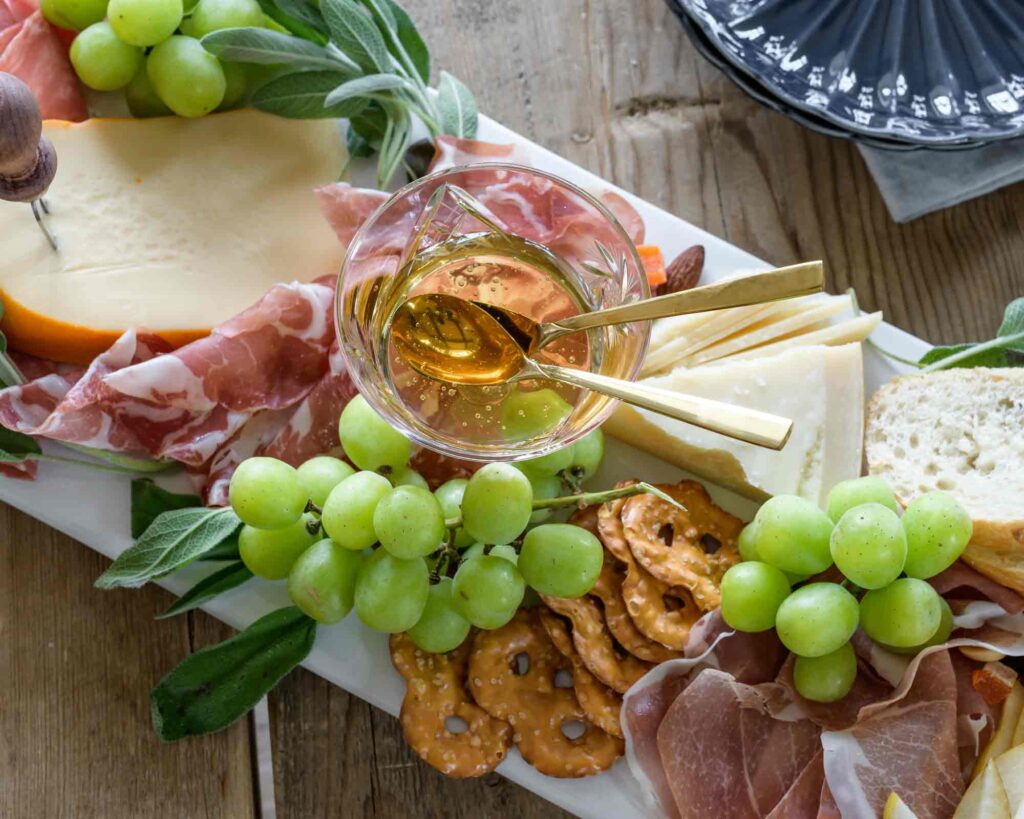 15. Deli meat & cheese: Aim to choose lean cold cuts such as turkey or ham here to pair with any sliced cheese of your choice, simply roll them up and dip in mustard to add some flavor.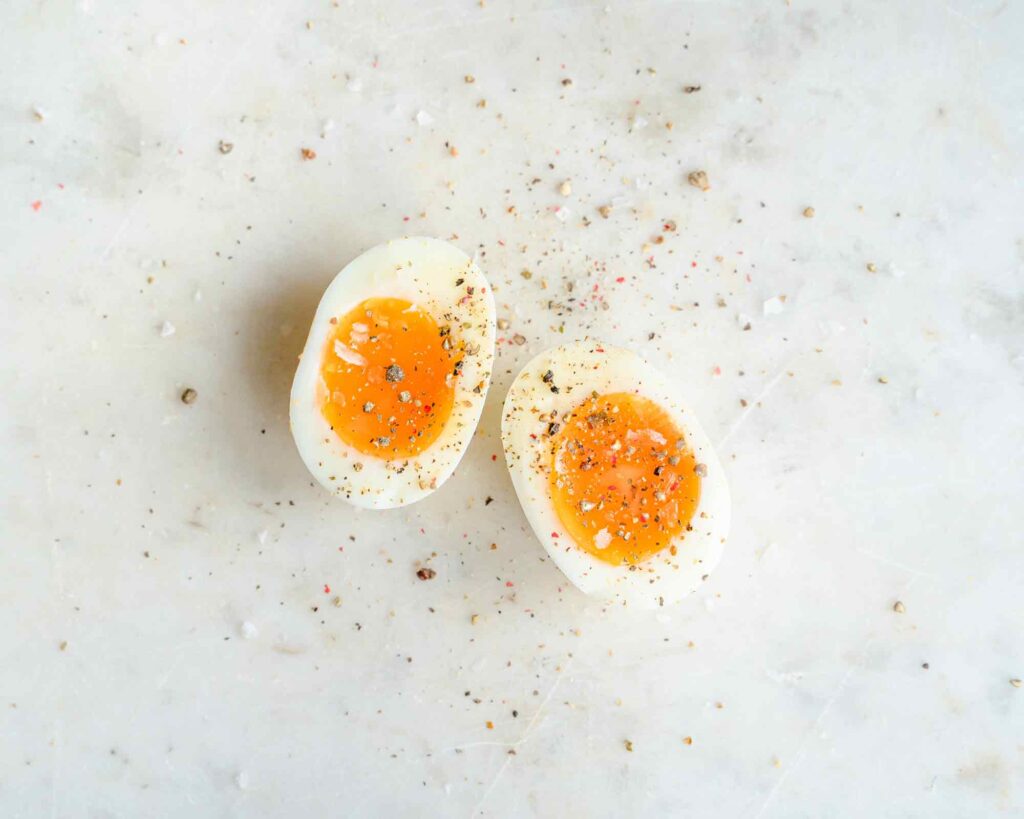 16. Hard boiled eggs & crackers: Having a batch of hard boiled eggs on hand gives you an easy protein source, ready to be sliced open and served with whole grain crackers, or mashed into an egg salad with mayo and mustard.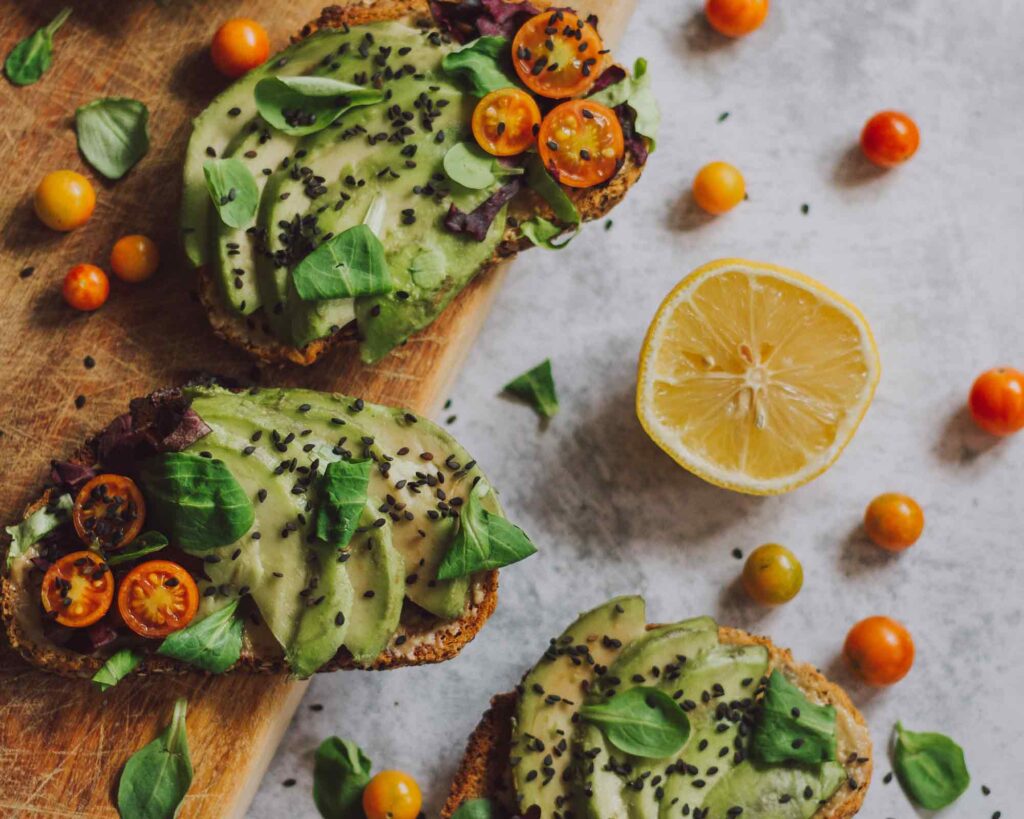 17. Avocado toast: Top your favorite toast with avocado, salt and pepper – add a hard boiled egg on top if you are feeling extra hungry.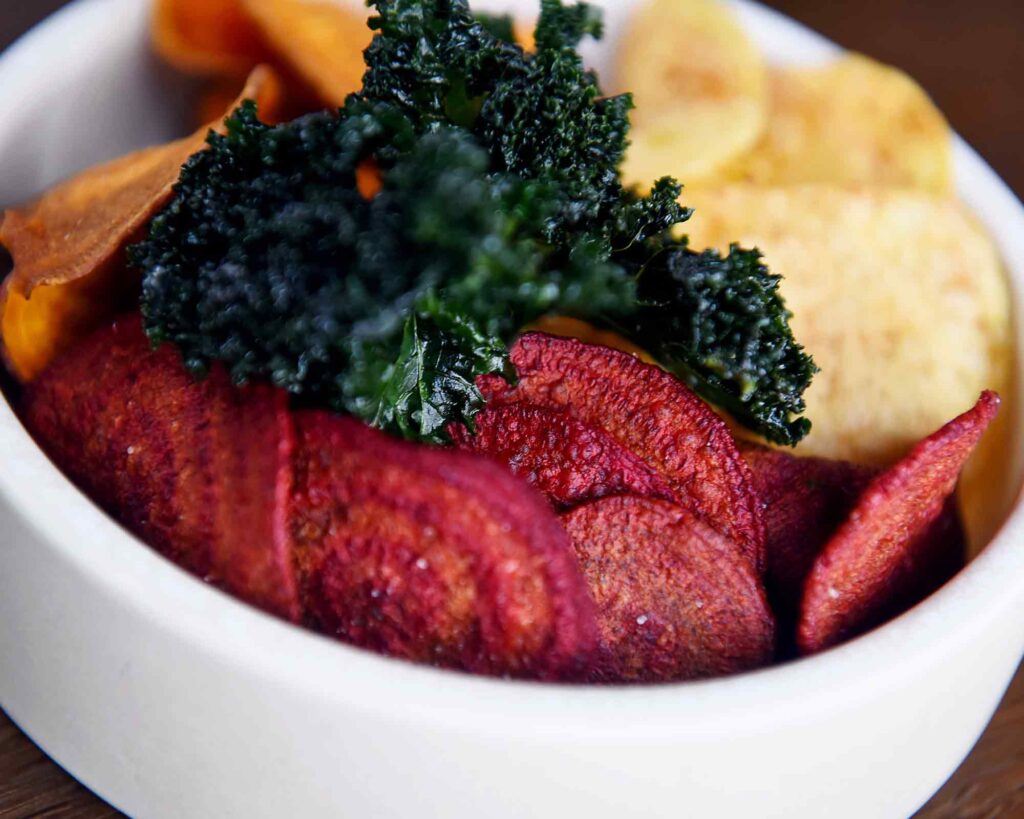 18. Roasted vegetable chips & mozzarella bites: Store bought vegetable chips such as beet or carrot chips can be a great way to get extra veggies in. Pair them with some mozzarella bites and you've got a savory snack combo.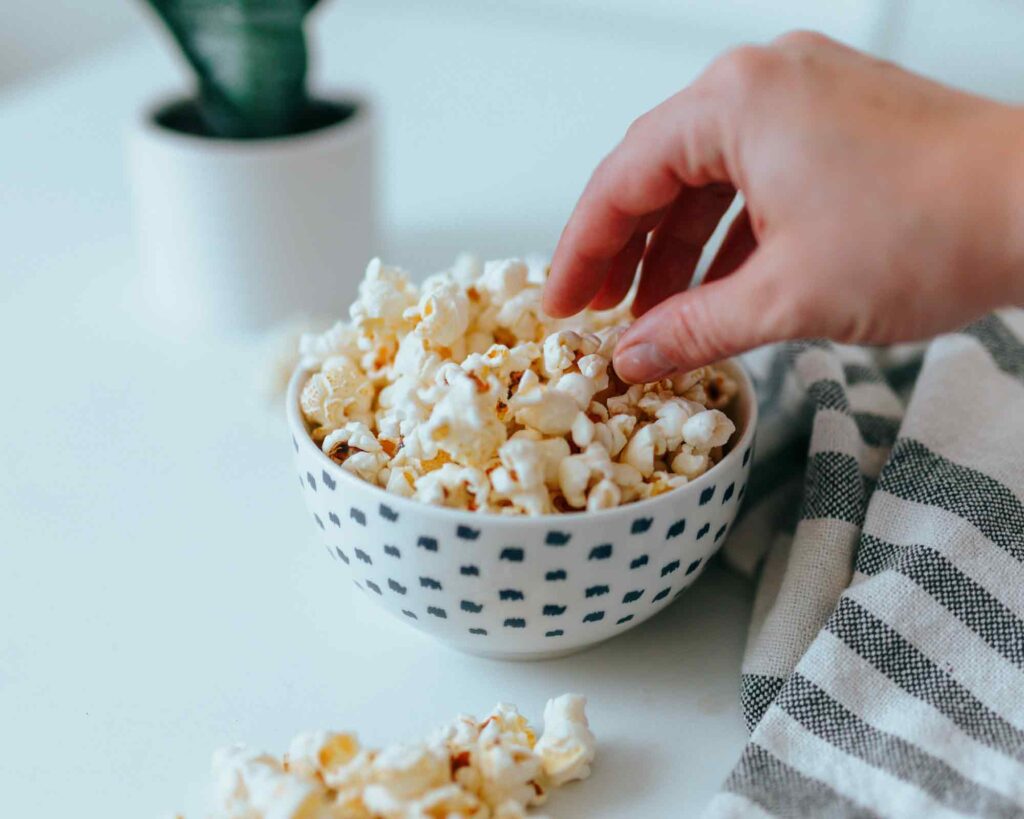 19. Air popped popcorn topped with dark chocolate: Popcorn is rich in fiber and the perfect vehicle for nutrient dense toppings such as dark chocolate for a sweet tooth or nutritional yeast for a savory profile.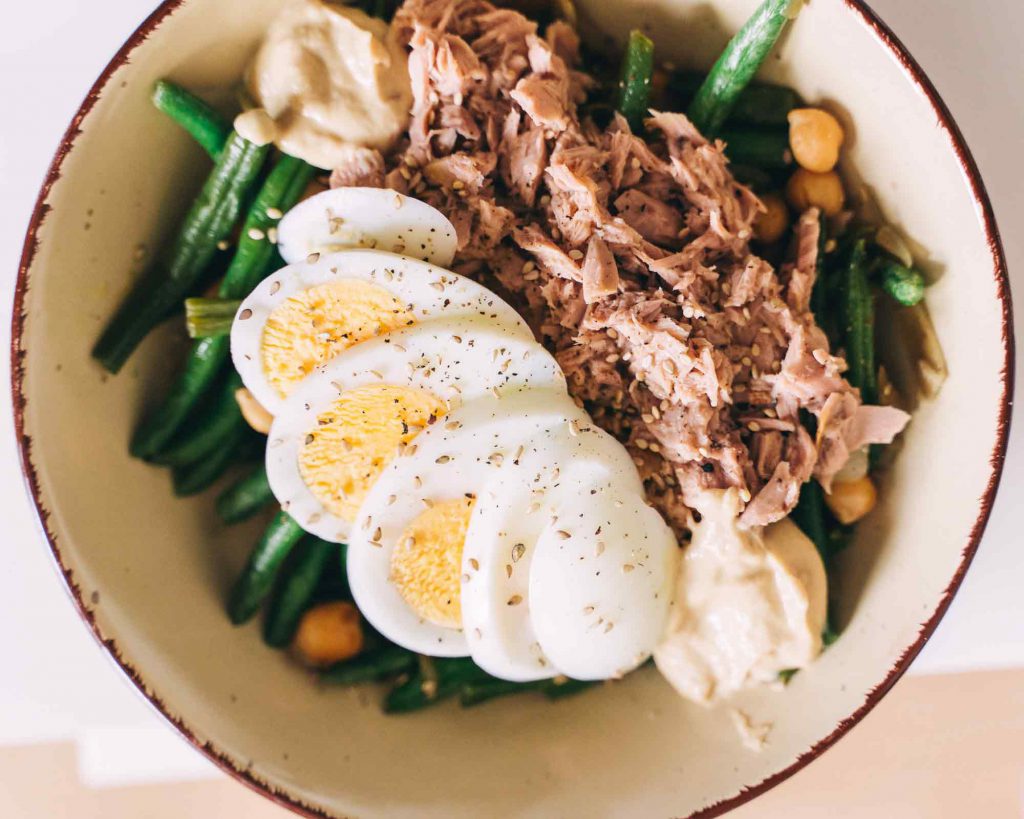 20. Tuna salad with avocado: Tinned fish is a wonderful way to have protein on hand and ready to go. Simply drain and mash with avocado and top with fresh ground salt and pepper.
You're stocked up on freezer meals for postpartum since you know your hands will be full, but don't forget your pantry! Try these quick and easy breastfeeding snacks to keep you full and satisfied so you can focus on what matters most.
LIKE WHAT YOU READ?
Join CakeMama Club & get 10% OFF your first order!
Plus you'll get tips + tricks for pregnancy, postpartum & breastfeeding, get member-only offers, earn CakeCoins every time you shop + more. Learn more