So you know you need to take care of your body and get some exercise when you're pregnant. A happy, healthier you will not only benefit you and your bub but can make your labour seem like a breeze as you'll be stronger and better equipped to handle the endurance compared to if you didn't exercise.
Making the decision to be healthy and active is a big step, so congratulations to you. What's next and how do you go about it? Be like a boy scout and get prepared and organised.
Get prepared: Out with the old, in with the new
Throw out your old bras that are no longer the right size or give you any support. If you're not sure, do the stretch test on them.
Lay them flat on the bench and remember what length they are by picking a spot on the bench or grab a measuring tape.
Stretch them out as much as possible and then let them relax. If they come back to the same spot, they are still good.
If not, then they will not be giving you support when you are wearing them, so throw them out. The elastics in a bra only last a certain amount of time and things like stretching, washing, detergent and sunshine can make these deteriorate and therefore lose their efficiency – meaning that they will not be stopping you from bouncing.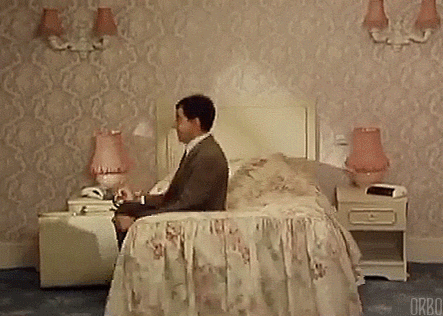 Choose an outfit that makes you feel great
When exercising, you will need to make sure that you're comfortable, can move (actually do the intended movements) and feel confident. Nothing says motivation like a new workout outfit.
Your workout clothing or maternity activewear is an important part of your routine. Ensuring that the clothing provides you with good levels of support and comfort will help to ensure you get maximum benefit from the exercise you are doing.
The choice is endless and it's simply a matter of finding a brand/s that you like the look and feel of.
Avoid clothing that is restrictive and uncomfortable.
Choose breathable fabrics that will keep you cool and allow for ease of movement.
Make sure you do some practice moves in the change room if you're not sure. Will you be doing tuck jumps or downward dogs? Will your clothing get in the way of your exercise?
Invest in a pair of good quality trainers
The type of exercise you do will largely determine the style of shoes you purchase. Like a good bra, your shoes should fit well and provide good levels of support, e.g. runners should wear shoes designed for running.
Running shoes and high impact sports shoes have a life of about 500km or 6 months before their materials start to deteriorate.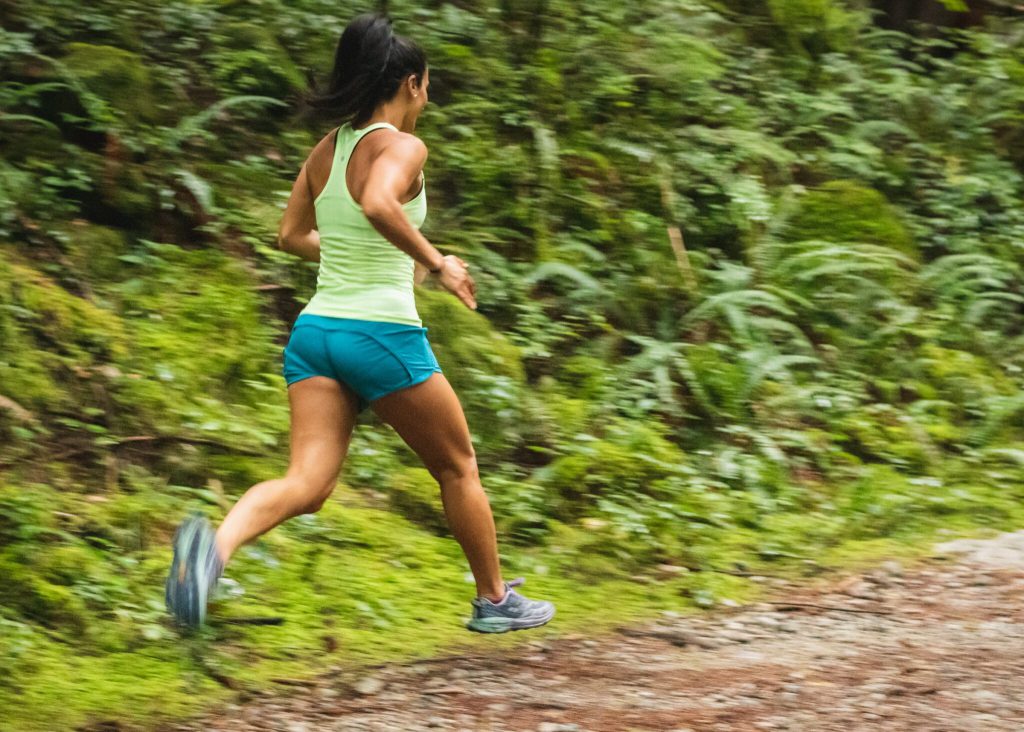 Find the best maternity sports bra for you
What to look for in a bra at different stages of pregnancy & postpartum
First Trimester:
You will still feel nimble and able without the bulk of your growing belly to inhibit you, but your breasts may feel super tender as this is the stage when they can dramatically increase in size.
You will definitely need to be supported at this stage so choose a maternity bra that stretches and grows with you but will also keep you fully encompassed and secure. Preferably no wires e as the increase in size can sometimes be dramatic. To make sure there is not going to be any pressure on your breast tissue, we suggest no wires.
No wires
Plenty of stretch (10% or higher elastane)
Good coverage
Extra hooks and eyes for ribcage expansion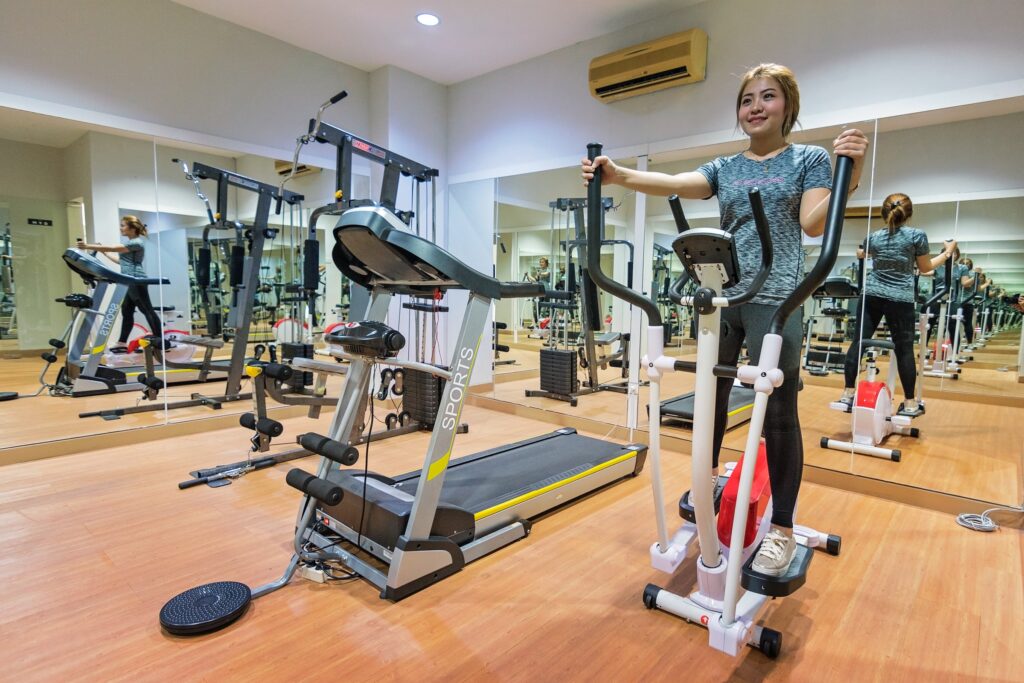 2nd/3rd trimester:
Although your breast growth may have stabilised, your ribcage will be expanding.
Choose a bra that has plenty of hooks and eyes to accommodate this. If you're already on the last hook and eye, then go up a band size and down a cup size to make sure you've got enough room for growth.
You can wear wires again as your breast size will be fairly stable.
Wires are ok
Good coverage
Supportive lower cup
Extra hooks and eyes for ribcage expansion
Did you know? Your breast size (not bra size, please note) will be approximately the same at 8 months pregnant as it is after 6 weeks of breastfeeding. Your ribcage will most likely be larger at 8 months pregnant.
4th trimester/breastfeeding:
If you are breastfeeding (or even if you're not) your milk will come in and your breast size will increase very quickly after you've had your baby.
The fluctuations of breast size can occur hourly and it's why we recommend a bra that is super stretchy, supportive and comfortable without any wires. A seamless bra is the best option at this stage and it's important to wear one during the night also.
When exercising, you should be fitted correctly so that you're not doing any ligament damage to your breasts when attempting high impact exercise.
Immediately after you've had your baby, you may want to take it easy especially if you've just had surgery of any sort. We recommend a bra with plenty of hooks and eyes so you can adjust this down once your ribcage contracts again.
No wires
Plenty of stretch (10% or higher elastane)
Good coverage
Seamless bra
Extra hooks and eyes for ribcage contraction
What level of support do I need for a sports bra
Different brands have different categories and levels of support. Choosing the right sports bra is imperative. Once again the type of bra you choose will be largely dependent on the type of exercise you do.
Low impact
Low impact exercises are basically anything that is without any 'bounce'.
Yoga
Floor work
Stretching
Sleeping
Weights
House work
Pilates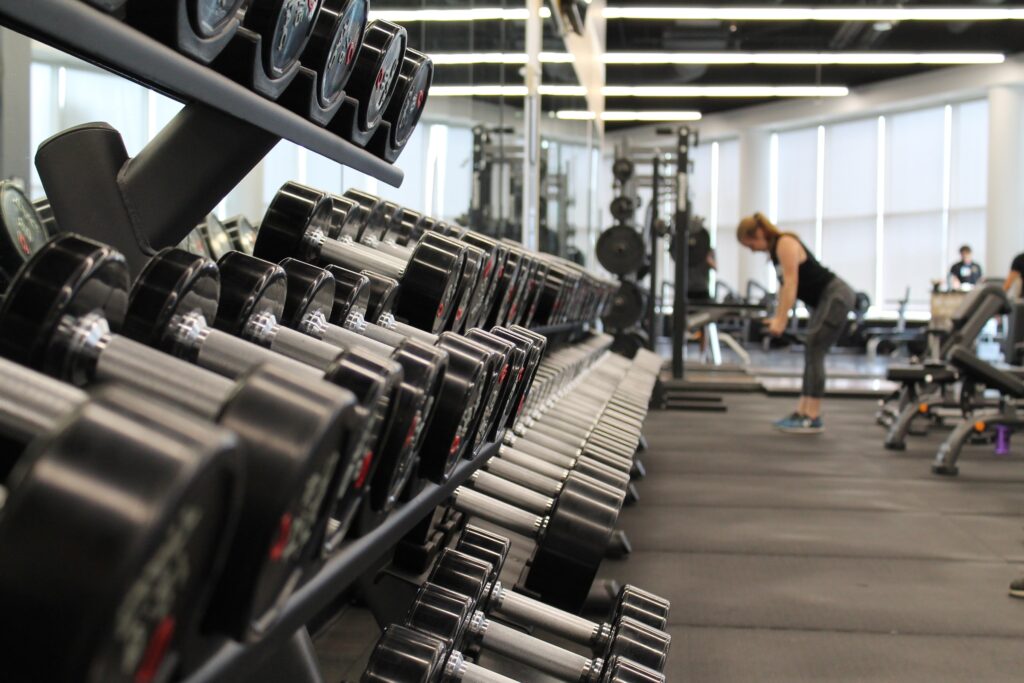 For low impact support, you'll still want to be contained and comfortable.
A less structured sports bra is appropriate
Choose a non-wired product with good stretch and high comfort levels
Choose a type of bra that is less restrictive and will allow for ease of movement
Our Lotus Hands-free Pumping Bra is ideal as a low impact workout bra and comfortable enough even just to lounge around the house. It's also a pumping bra so you can pump iron and milk at the same time.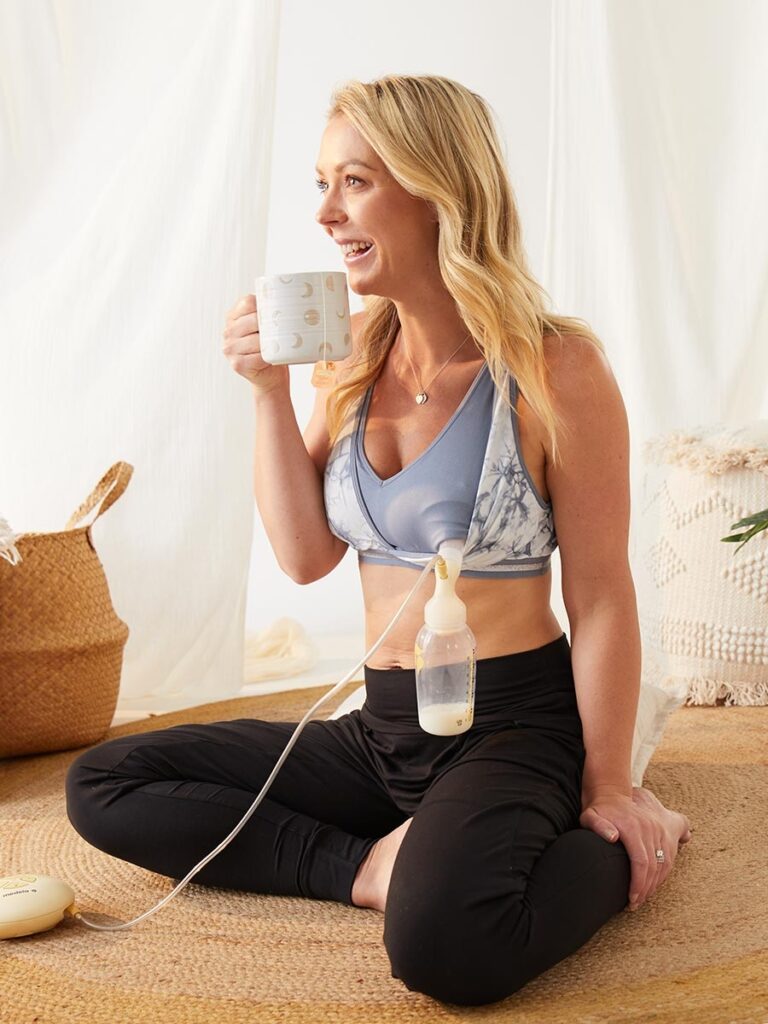 Medium impact
Exercise that has a bit of groove to it and slight bounce is medium impact, such as:
Walking
Hiking
Cycling
Elliptical training
Swimming
Low impact aerobics
Ballroom/line dancing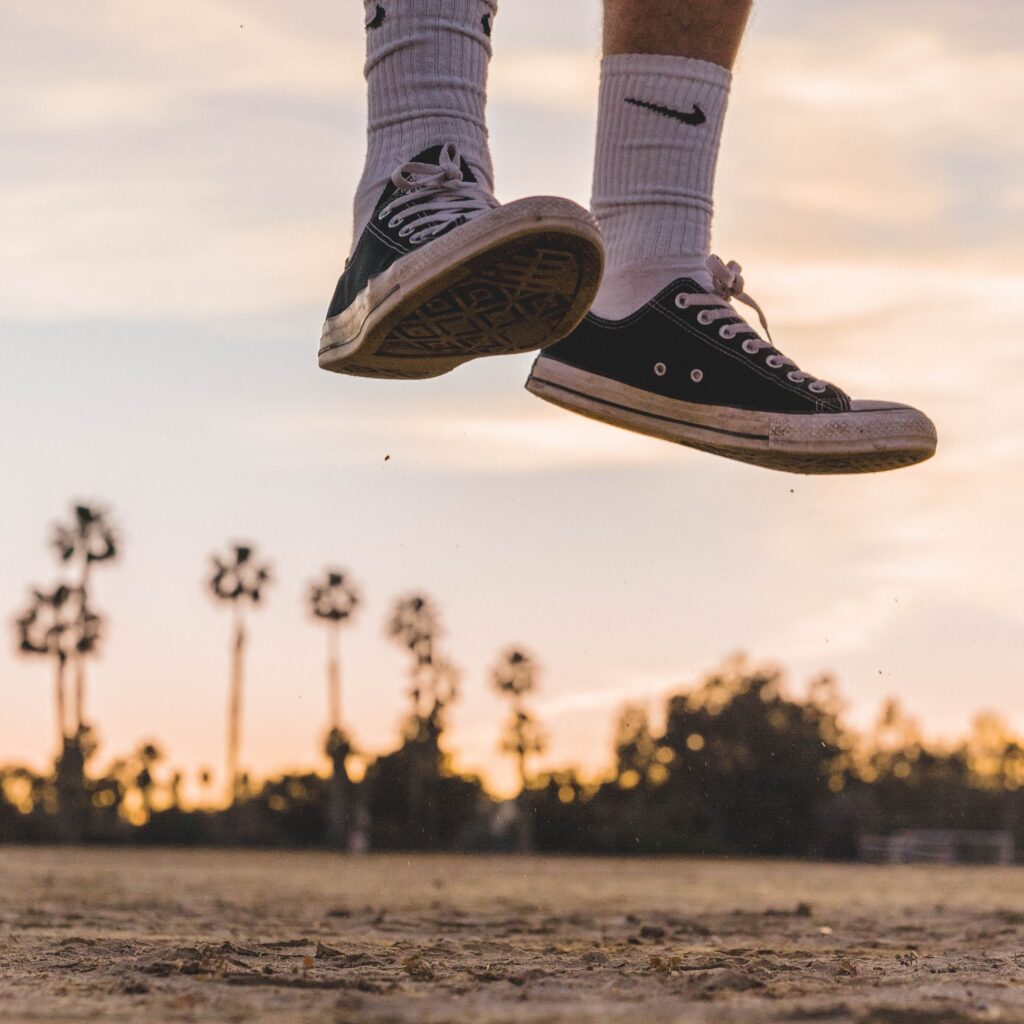 High impact
A bit more sweaty and jarring is high impact:
Skipping
Jogging/running
Jumping
Horse riding
Burpees
Tackle sports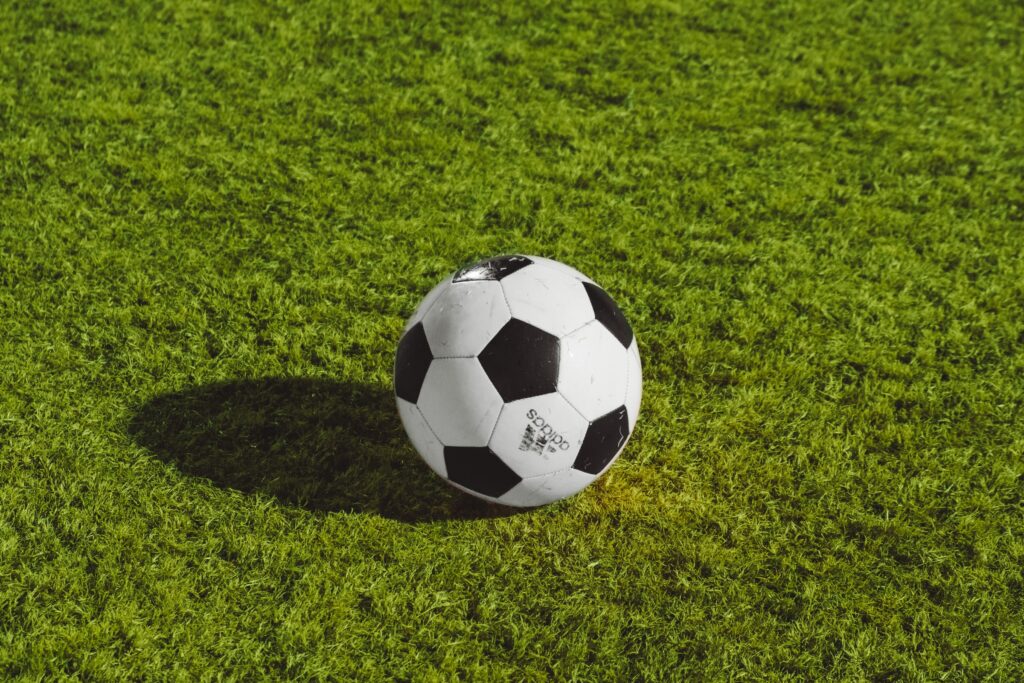 For women choosing a more high impact form of exercise such as running, a high impact sports bra is required.
A high impact bra will usually contain some type of wire. In the case of a maternity sports bra it is likely to contain a:
Flexible wire
Strong supportive fabric
Fuller breast coverage
High center front
Racer back or cross over back option
Strong supportive straps
Strong supportive back band
The Zest Nursing Sports Bra by Cake is the first fully structured sports bra that provides great support for medium to high impact exercise with nursing functionality. It is made from high tech spacer fabric that is moulded to the shape of your breast. This amazing fabric will breathe and wick moisture away from your skin, resulting in a cooler body.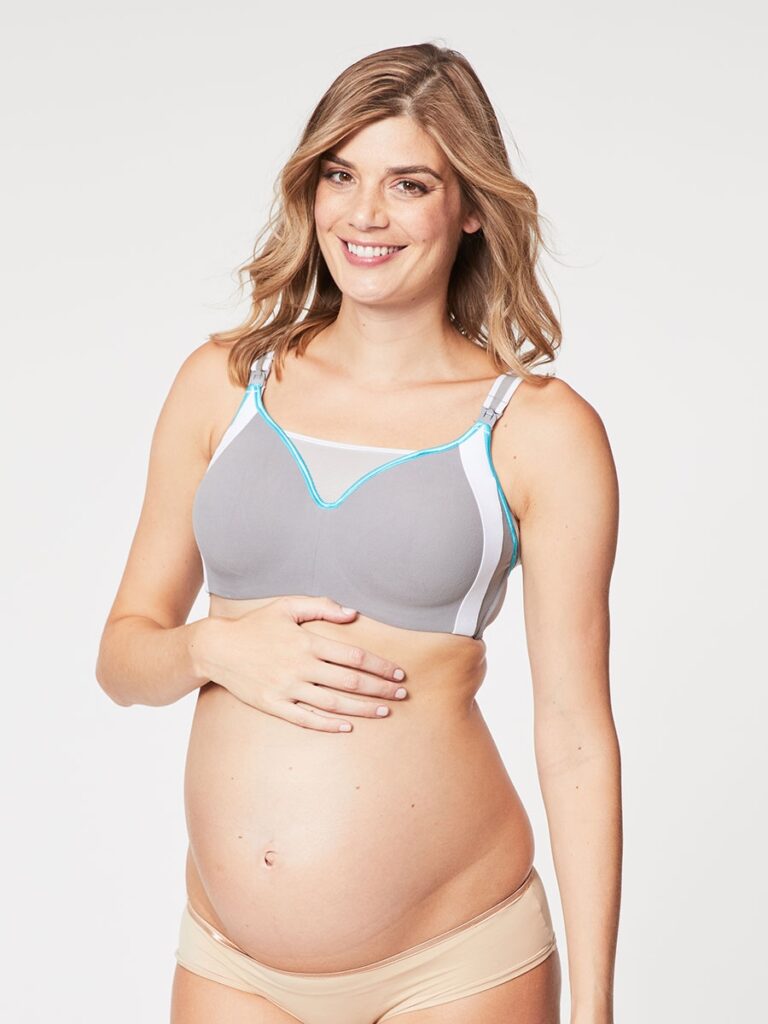 This type of sports bra is more rigid and is designed to hold the breasts in place, with minimal bounce. It should feel comfortable to wear at all times, but is likely to be worn during workout times only.
How should your maternity and nursing bra fit?
A correctly fitted bra should encompass the entire breast. There should be no excess fabric in the cups, no breast tissue spilling out from the side, underneath or the top of the cups.
The under band should be firm and should sit horizontally across the back. A back band that is riding up is too big and will not provide adequate levels of support. A back band that is too tight will pinch the skin and will feel extremely uncomfortable to wear.
The straps should be firm but not too tight. Choosing a bra that has adjustable straps will allow you to tighten or loosen the straps to suit your needs.
Some good sports bras have little devices on the back straps called 'J hooks'. They enable the wearer to bring the back straps together, to create a racer back design. This will provide the wearer with greater levels of support.
A sports bra should fit snug and firm. This will help to reduce movement in the breasts, which in turn reduces ligament damage, which can result in premature sagging of the breast.
Mistakes to avoid
As the saying goes – 'you get what you pay for'! This couldn't be truer with bras. Bras made from inferior fabrics and accessories, will likely be less durable and unlikely to fit & support correctly.
Avoid continuing to wear a bra once the elastics and fabrics have lost its shape and don't perform their function. It will no longer support you the way it is supposed to.
Avoid wearing bras made for low impact exercise when you are running. You will get very little support and it is likely to be a painful experience.
Avoid wearing a bra when the wire has popped through. This will feel uncomfortable as the wire moves during exercise.
Just like shoes, bras do need replacing. Avoid wearing the same sports bras all the time. Have a few that you can circulate and replace them when necessary.
Avoid wearing a bra that does not fit properly. Our breasts do change in size and shape. If you're ready to get fit, then get fitted to ensure correct support for your breasts.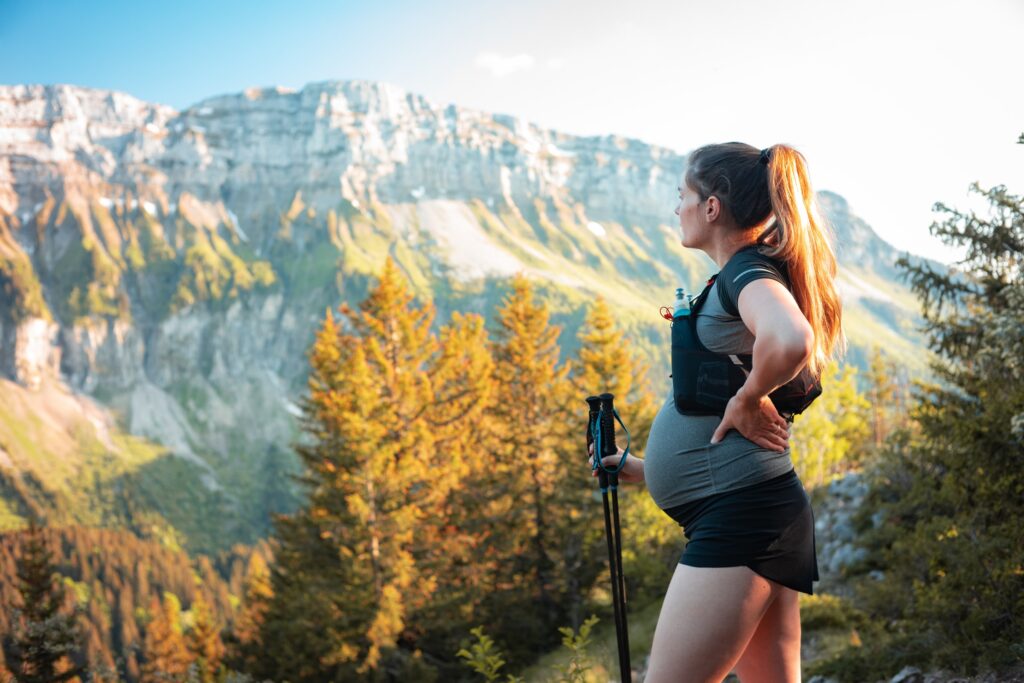 You've already taken the harder step and that is to make the decision to be a healthier and fitter you. Now all you need to do is grab your gear and get to it. Every small amount makes a difference to your mindset and your day. Enjoy the process and the transition. Your body and bub will thank you for it.
—
Disclaimer: Cake does not provide medical advice, diagnosis, or treatment. Any information published on this website or by this brand is not intended as a substitute for medical advice, and you should not take any action before consulting with a healthcare professional.
LIKE WHAT YOU READ?
Join CakeMama Club & get 10% OFF your first order!
Plus you'll get tips + tricks for pregnancy, postpartum & breastfeeding, get member-only offers, earn CakeCoins every time you shop + more. Learn more