As 2021 wraps up, we're delving into how and why you should wrap your baby. Or rap to your baby, whatever takes your fancy! You're probably going to have better luck getting them to sleep with the former, though…
Why should I wrap my baby?
When your baby is inside your womb, the movements of arms and legs are minimal and very restricted. Not only from the lack of space but also because of the lack of muscle development and the amniotic fluid that causes resistance. After your baby is born and starts developing regular sleep patterns and cycles, they lapse into REM, light sleep and deep sleep through very regular cycles. When they are in the REM/light sleep, they can twitch and startle, causing their arms and legs to fly up and wake them up prematurely, robbing them (and you) of your precious sleep cycles.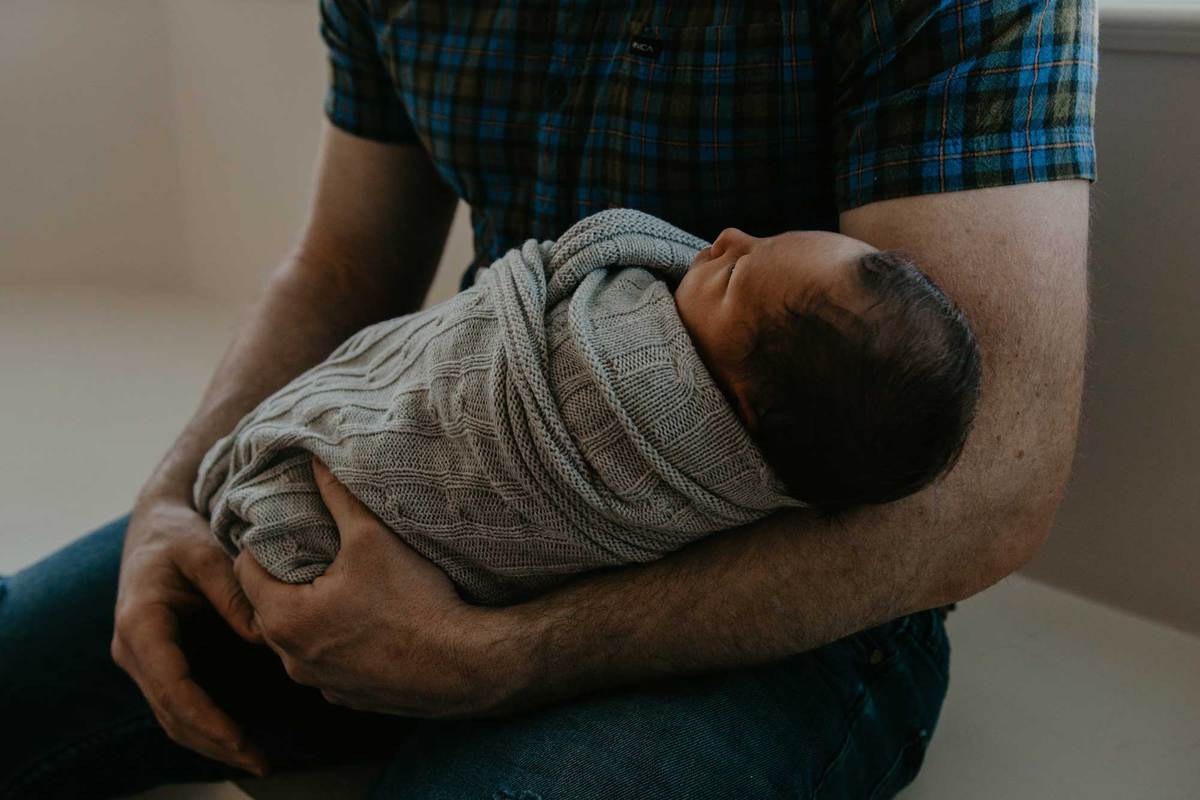 Beauty Sleep:
Not only will bub be noticeably tired if they don't get enough sleep, but they may be missing out on some vital rejuvenation, too.
The following occurs while you're sleeping:
Your brain develops and your cognitive memory improves and strengthens.
Your muscles are able to grow and repair, enabling them to become stronger.
Hormone levels are topped up and blood is produced and replaced.
If these processes are interrupted, you can pretty much bet you'll have a grumpy baby instead of a happy baby.
Temperature:
When you sleep, your body temperature drops and your heart rate slows. If your baby is wrapped, their body temperature will be more stable, preventing them from waking up early from being too cold. If the wrapping technique is done correctly, it can help promote sleep and relaxation.
Natural Fibres:
Make sure that the wrap is breathable and made from natural fibres. It's important that your baby's skin is still able to breathe as the temperature of the body should not increase at all or be smothered. For added bonus points, ensure the wrap you purchase has no nasty dye, too. Look for the Oeko-Tex 100 Certification to ease your mind about substances on your baby's skin.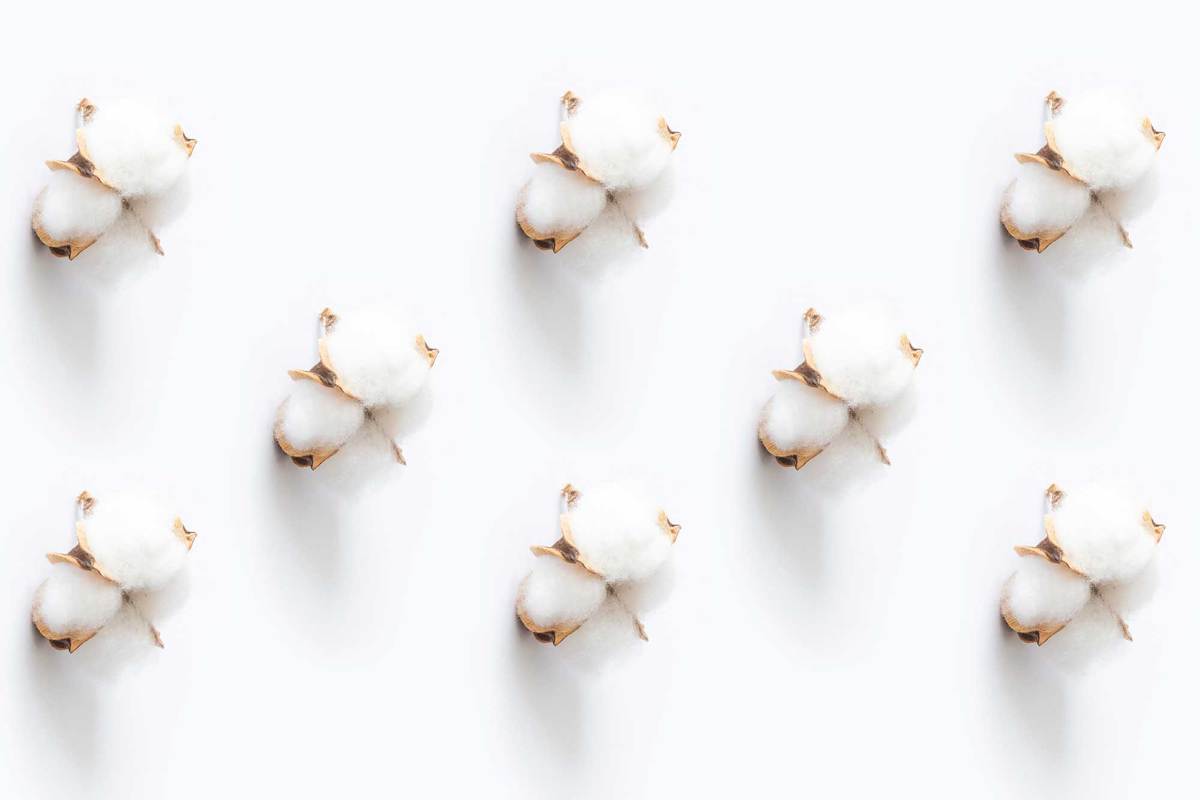 How to wrap:
Technique 1 — Diamonds Are Forever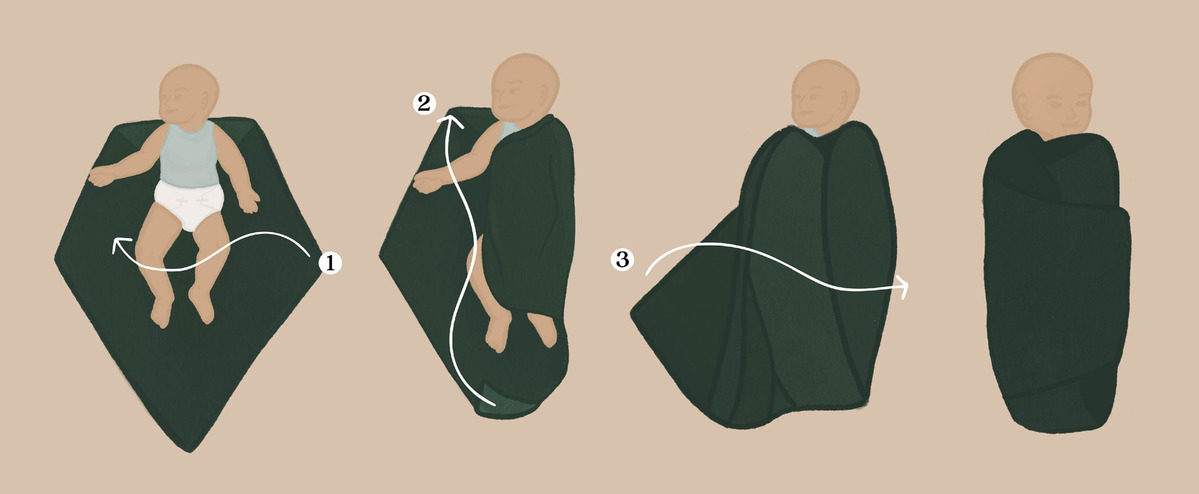 Starting with the muslin placed in a diamond shape, fold down the top edge approximately ⅙.. Place the back of baby's neck in line with this fold.
Keeping baby's shoulder in place, fold one side over the other and tuck under your baby's opposite side.
Fold up the bottom edge and tuck under your baby's exposed shoulder
With the remaining side, fold this over and under your baby's back and tuck in any tails in the folds.
Technique 2 — Square Bear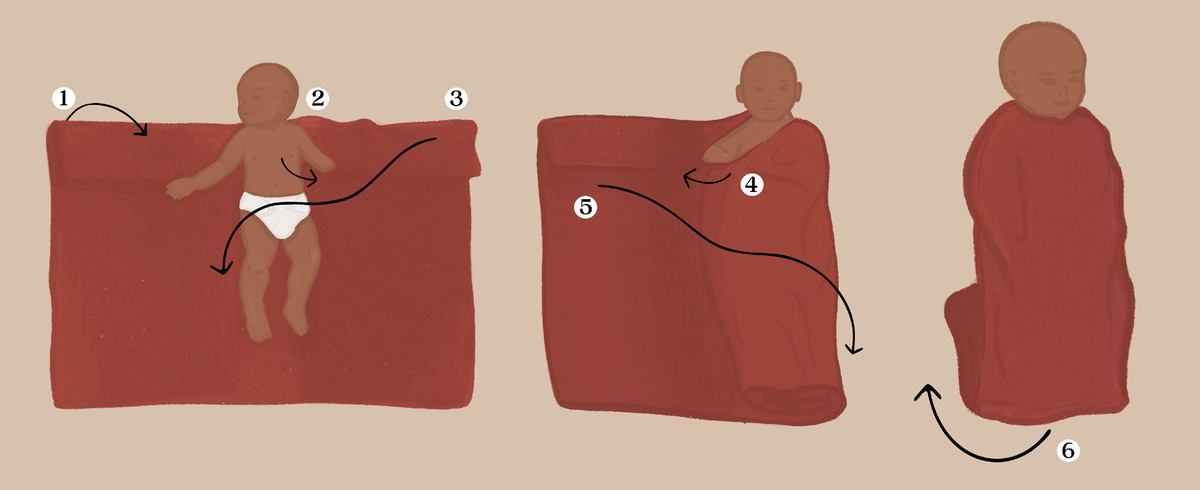 Starting with the muslin wrap in a square, fold down the top edge approximately ⅕. Place the back of baby's neck in line with this fold.
Wrap baby's first arm by creating a diagonal fold.
Fold diagonally around baby's torso and tuck underneath.
Repeat for the other side.
Fold the tail remaining at your baby's feet underneath them. You may be able to tuck the ends into the top (neck) edge or just allow your baby to lie on top of the excess.
Make sure that your baby's chin and mouth aren't covered and can't fall down into the folds of the wrap. If in doubt, unwrap and try again.
Whatever you choose to do, your baby is a gift and if you wrap them, you can also unwrap them every day. The best advice is to get into a routine and if you're going to wrap your baby, then make sure you wrap them everytime and in the same order of sequence so they can be aware of the signs that it's time for them to sleep. Happy wrapping!
—
Disclaimer: Cake does not provide medical advice, diagnosis, or treatment. Any information published on this website or by this brand is not intended as a substitute for medical advice, and you should not take any action before consulting with a healthcare professional.
LIKE WHAT YOU READ?
Join CakeMama Club & get 10% OFF your first order!
Plus you'll get tips + tricks for pregnancy, postpartum & breastfeeding, get member-only offers, earn CakeCoins every time you shop + more. Learn more