Diastasis Recti is a condition that many women are left with postnatal. Approximately two thirds of women will have it in varying degrees.
It is basically a gap between the right and left abdominal wall muscles that result in a rounded belly postnatal that does not go away.
Why does it happen?
During pregnancy an increase in hormones and an expanding uterus puts pressure on the connective tissues around the abdominal walls.
It is after labor that a woman's hormone levels will return back to normal and muscles move back into position.
In some cases a women's tissue gets so stretched during her pregnancy that the muscles loose their ability to contract back to normal.
Who is at risk?
Women pushing in labor for a long time
Women who are having a multiple pregnancy i.e. Twins
Women with poor muscle tone
Women who get pregnant later on in life
Women who have had a number of pregnancy's
Women having abdominal procedures where their bellies are inflated with air
Women having a C-section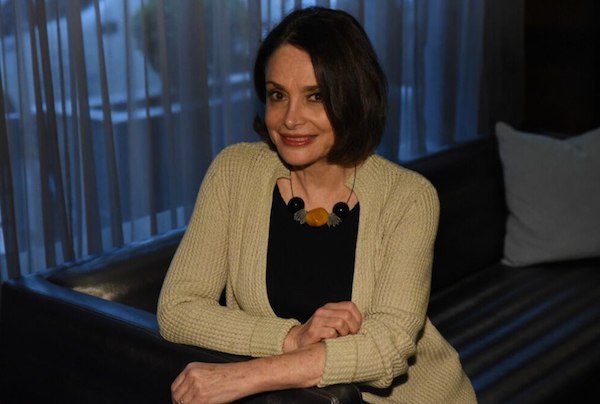 Julie Tupler, RN
I would like to introduce you to Julie Tupler. Julie is an expert in her field as a Registered Nurse, Certified Childbirth Educator and a Certified Personal trainer.
For over 25 years Julie has been teaching and developing the research and evidenced based Tupler Technique® Program for treatment of Diastasis Recti in women, men and children.
What is Tupler Technique?
The Tupler Technique® is a research and evidenced based program to treat Diastasis Recti which is a separation of the abdominal muscles. The program treats Diastasis Recti by:
– Healing the stretched out connective tissue that joins the separated muscles. It heals the connective tissue by continually positioning it in a narrow position to take the stretch off of it.
– Protecting connective tissue from getting stretched either in a forwards or sideways direction with activities of daily living or while exercising.
– Strengthening both the connective tissue and abdominal muscles with the Tupler Technique® exercises.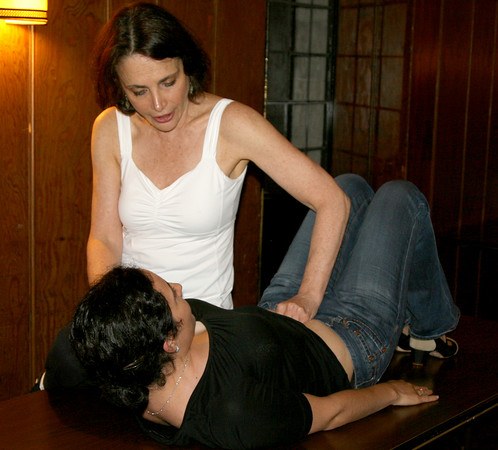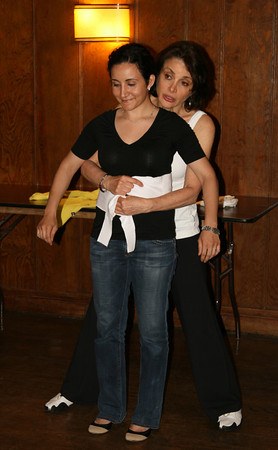 The 4 step program:
1. Tupler Technique® exercises
2. Wearing a Diastasis Rehab Splint®
3. Developing transverse muscle awareness with activities of daily living
4. Getting up and down correctly from seated or back lying positions
The program also prepares pregnant women for labor and patients having abdominal surgery for recovery after surgery.
Why is it important to correct Diastasis Recti?
The functions of the recti muscles are to support the back and the organs. When they separate and the connective tissue stretches sideways the abdominal muscles can no longer do their job. Side effect of a diastasis are back pain, umbilical hernia, GI disorders such as bloating and constipation and pelvic floor issues. A large diastasis can put a pregnant woman at risk for a C-section and can put a person having abdominal surgery at risk for an incisional hernia (stitches come undone after surgery).
How long have you been working in this field? Why did you start?
I started teaching exercise to pregnant women in 1987. I realized that childbirth education comes at the end of the pregnancy and only prepares the mind. So I started the business called Maternal Fitness in 1990 to prepare women for the marathon of labor. I taught pregnant women how to push with their strengthened abdominal muscles while relaxing their pelvic floor muscles to prevent pelvic floor prolapses. In the process of working with pregnant women and new moms I discovered the condition called Diastasis Recti and saw the effects it had on pregnant women and new moms and started my journey in developing the Tupler Technique® to treat diastasis recti without surgery.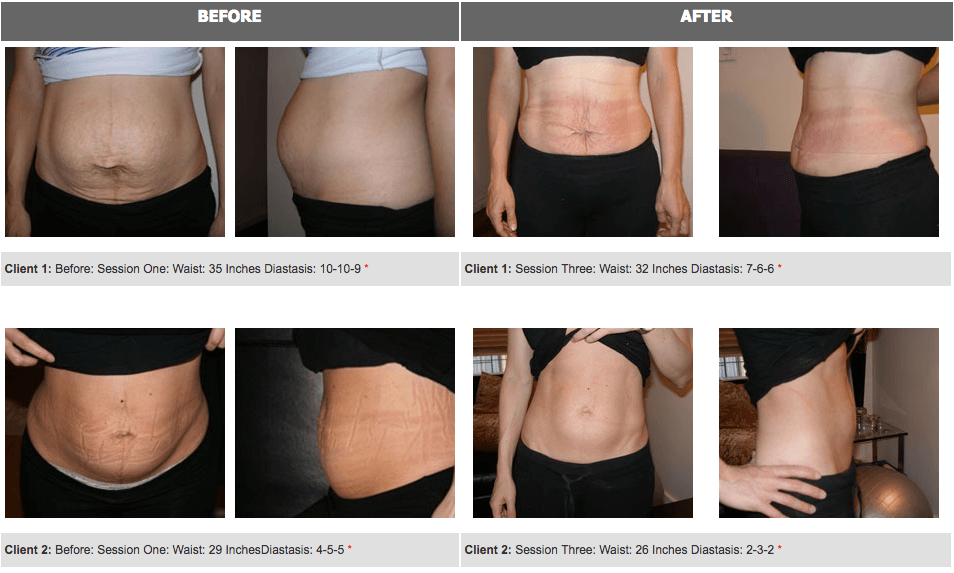 What has been your most rewarding experience thus far?
My most rewarding experience is when my program reverses an umbilical hernia and then my clients do not need to have surgery. I love it when a client tells me that doing my program has changed their life.
How do women find you?
Women and men find me through physician referrals, referrals from clients that have done the program and or course the Internet.
Books
I have written three bestselling books– Maternal Fitness (Simon& Schuster) and Lose Your Mummy Tummy (DaCapo), and Together Tummy (Mascot).
DVD's
I have produced five DVDs and invented the Diastasis Rehab Splint® and Diastometer™ for measuring diastasis.
Other Products
I have developed Together Tape and Corrective Connective Tissue Cream.
Online Program
I have also developed an ongoing 18- week online support program that my clients can use as much and as long as they like. It supports my clients with a weekly video, tips and blog to connect with others doing the program. It also includes a live monthly webinar where I answer my clients questions.
What do you see yourself doing in the next 10 years?
In 10 years I see myself still doing what I love to do! Treating clients, training medical professionals and speaking at conferences to medical and fitness professionals. I am hoping that in 10 years, Everybelly® will be checked for a diastasis as part of all medical and fitness evaluations.
—
Disclaimer: Cake does not provide medical advice, diagnosis, or treatment. Any information published on this website or by this brand is not intended as a substitute for medical advice, and you should not take any action before consulting with a healthcare professional.
LIKE WHAT YOU READ?
Join CakeMama Club & get 10% OFF your first order!
Plus you'll get tips + tricks for pregnancy, postpartum & breastfeeding, get member-only offers, earn CakeCoins every time you shop + more. Learn more