When it comes to childbirth these days, there's so many more things to consider than just whether you're having a home birth or a hospital birth. That's why we've sat down with the lovely Jessica from Positively Pregnant, to talk all about her work as a birth expert and why you should consider hypnobirthing as part of your birth plan.
To start out, we'd love to know a little bit about you. Where are you from?
I'm Jessica, and I'm originally from the Yorkshire Dales, but following a career in Film and TV and living in London for many years, I now live with my family in Northumberland.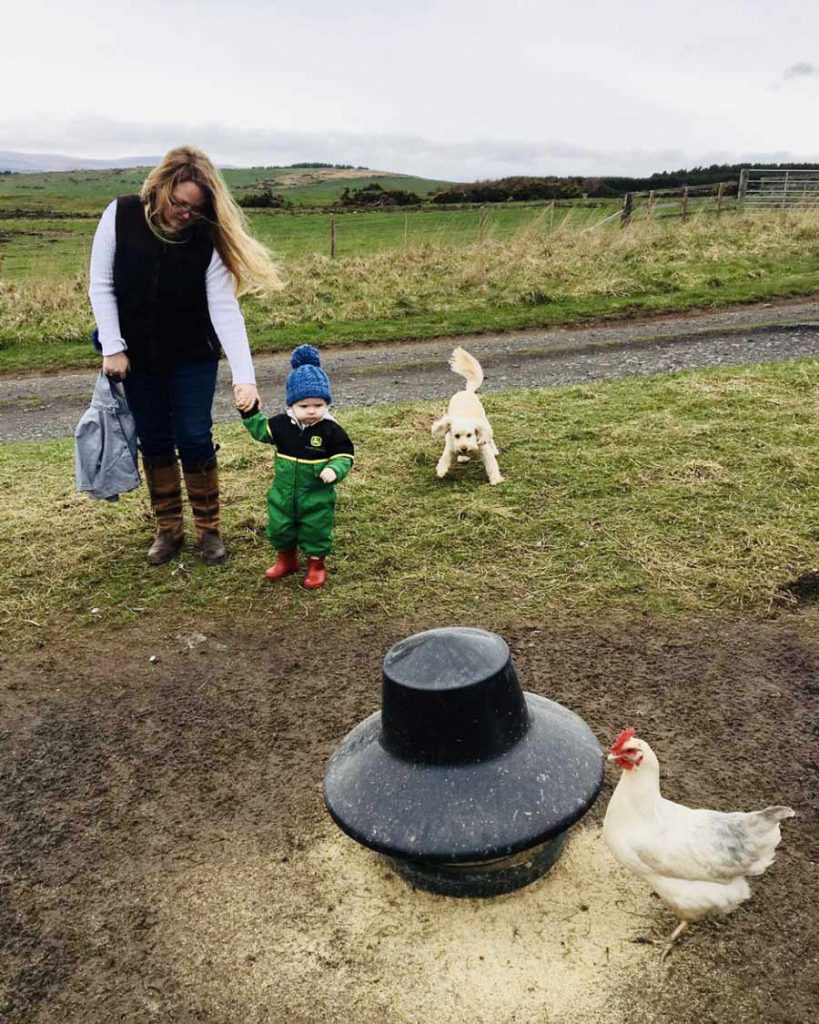 Who's in your family? Names? Ages? Pets welcome too!
I live with my husband Richard, on his rural family farm. We have a 3.5 year old son, and are expecting a daughter in Summer 2021! We have lots of animals including chickens, sheep and my 'dog daughter' Lola the cockapoo!
What's your occupation?
I'm the founder of Positively Pregnant and I'm a qualified Birth Educator, Hypnobirthing Practitioner and Clinical Hypnotherapist (specialising in female wellbeing).
What exactly is hypnobirthing, and what prompted your interest in the field?
Hypnobirthing is a way of preparing for your baby's birth which combines mindset work, physical relaxation, knowledge around how your body works during labour as well as feeling confident in understanding your choices & options in pregnancy and birth. Hypnobirthing helps you to understand the physiological process of birth & gives you a tool box of techniques to access if you need/want them, empowering parents to feel confident no matter how labour unfolds.
When I was first pregnant with our son I was absolutely petrified of giving birth; I have a super low pain threshold & just didn't know how I would be able to cope with the experience of birth I'd heard about from friends or in the media. A friend gave me a book about hypnobirthing & I wanted to know more so we went on a course as a couple. The huge shift in my perspective & my belief in what I was capable of truly changed my life, my experience of birth & motherhood. I knew I had to spread the 'word' and help as many mothers to feel this way as I could.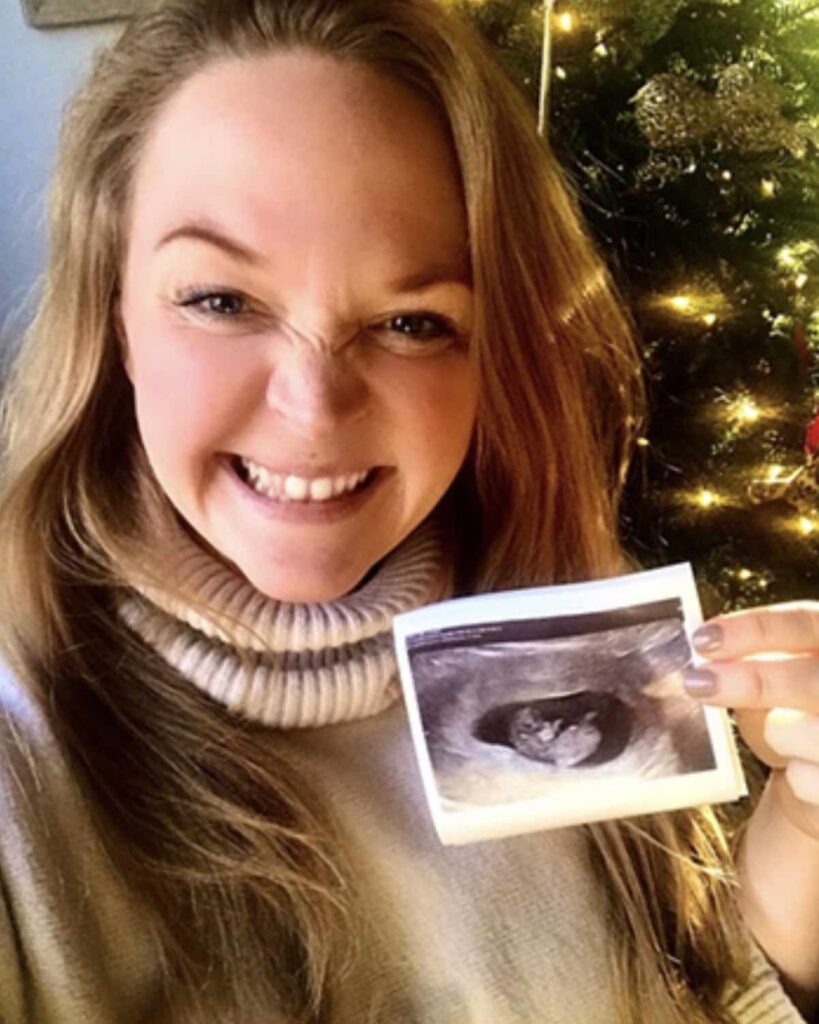 How did you get your start with Positively Pregnant? What advice would you give to anyone thinking of following a similar path?
I began my journey to creating Positively Pregnant by training with an approved Royal College of Midwifery training course. I initially taught 'part time' for one of the 'big brand' Hypnobirthing companies, however it soon became clear that I was super passionate about this, and that I had a huge amount more I wanted to share with parents & so I became an independent practitioner – I created my own original, comprehensive workshop combining everything a couple could need to know to have an empowering experience.
I'd advise anyone who is drawn to working with parents, birth work, or indeed ANYTHING which you feel passionate about, to do whatever you can to bring yourself a little closer to that reality each day. As far as we know – we only get one 'time around', and a life lived doing something which sets your soul on fire is definitely worth any short term inconvenience or discomfort.
What does a typical day for you look like? How much has Covid changed your routine?
A typical day for me right now starts with 2 pints of water (I'm obsessed…), getting our son ready for the day, and 1/2 an hour of dancing! I'm by no means a dancer, but at 7 months pregnant I'm finding it a great way of perking up my morning, having fun and keeping active!
On the days that our son is at nursery I like to have structured work time, with ample breaks for movement, stretching and time outside in nature. In the mornings I'll usually have my schedule of calls with clients who have done a course with me, following up & supporting them in whichever ways they need. At the moment I'm creating a series of prerecorded video classes, to go alongside written digital chapters for parents who aren't able to attend one of my live workshops.
Weekends for me are for teaching my workshops, which I absolutely love. I always end on a Sunday feeling relaxed, fulfilled and full to the brim with 'happy hormones'!
Covid has definitely changed my routine, as until recently (like so many working mothers) I was also taking care of him full time, at the same time as keeping everything going for Positively Pregnant and the couples it serves. We found our groove pretty quickly, learning to work and rest in wave like motions through the day depending on what my son was doing and how he was feeling.
I've actually LOVED working over Zoom, and was fortunate to be a little 'ahead of the trend', having launched my virtual Zoom workshops a few weeks before the first lockdown (prophetic?!). I find the connection and fun is amazingly still the same as it is 'in person', and I know a huge number of Mums I've worked with on group workshops have remained close friends a year on.
So, what benefits can mamas expect to see from hypnobirthing?
They can expect to start letting go of their fears and anxieties around birth, instead finding themselves feeling calm, confident and informed. 'Calmly excited' is how many couples over the years have described their attitude following their workshop.
They'll know how their body works, and how they can help it 'do its thing' during labour, they'll have a set of simple yet highly effective techniques to help ground themselves & relax during labour and into their parenting journey. They're also potentially going to ignite their inner feminist! They'll leave their workshop knowing that they get to call the shots here – it's their body, their baby, their birth!
Tell us a little bit more about Positively Pregnant and the services you offer!
Positively Pregnant was born out of a desire to share so much more than 'calming breathing techniques' or 'antenatal classes' – but to provide parents with life changing, empowering knowledge & understanding to transform their experience of pregnancy and birth.
I offer both private and group workshops over Zoom and in person (when Covid allows) and I'm also releasing my new 'Video Course' in the coming weeks, which will be a fantastic affordable option for parents unable to make a 'real time' course.
I also work 1-2-1 with couples as a Birth Mentor – providing a huge amount of contact time with me to explore whatever the couple wishes to in order to prepare mindfully and confidently for their baby's birth. I only take 1 birth mentoring couple 'on' per month to ensure they have my undivided attention.
I strongly believe that with the right knowledge, self belief and support that ALL birth can be a profoundly beautiful and positive experience for parents. I work with parents planning all types of birth; from water birth at home, to inductions and planned cesarean birth.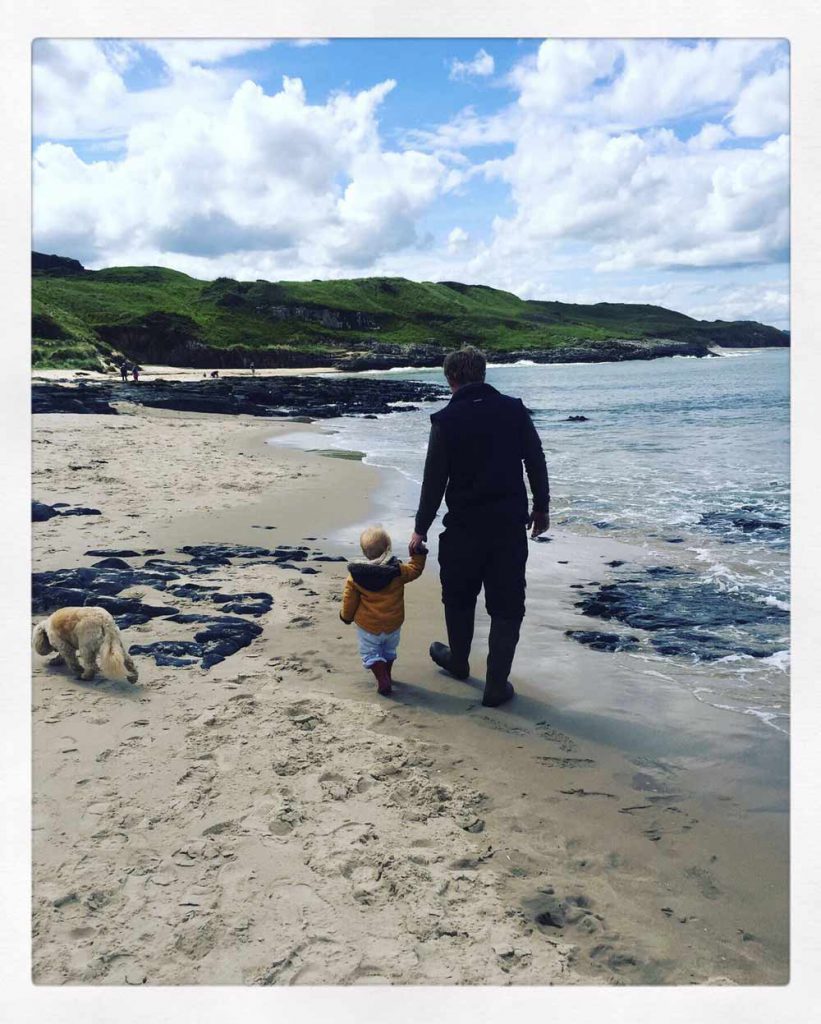 You also have a private Facebook group for mamas preparing for their babies' birth. What kind of resources can mums expect to find here?
My Facebook group is a community of pregnant mamas from across the UK; it's a really lovely 'tribe' of women, and was created during the 1st lockdown to connect pregnant and new mums at a time when we needed it most. It's a safe place where anything & everything is discussed – from worries and frustrations to 'what should I buy' and sharing birth stories.
Within the group there is also a free 'Confident Birth' mini course which I have created. It includes all sorts of useful information for expectant mamas – from 'How to write a birth plan' to information on pain relief options and choosing your birth place. There is also a series of awesome yoga videos from a pregnancy and postnatal yoga expert!
How do you find time for yourself everyday, and because I know fellow mothers will be dying to know, how much time are you able to put aside each day?
Honestly… I fiercely guard my 'self care' time now I'm a mother! I know how important valuing myself and my needs is for the wellbeing of my family, having seriously neglected them in the early months of parenting. I try and put aside/claim time for myself a couple of times a day.
Some days that could be 40 minutes of yoga in the morning and an indulgent bath & foot massage in the evening. Other days it will be more along the lines of forcing myself to go outside for a 10 minute walk or breathing in fresh air & practicing mindfulness as my day unfolds.
It's important to me that my children see me valuing and honouring myself and my boundaries!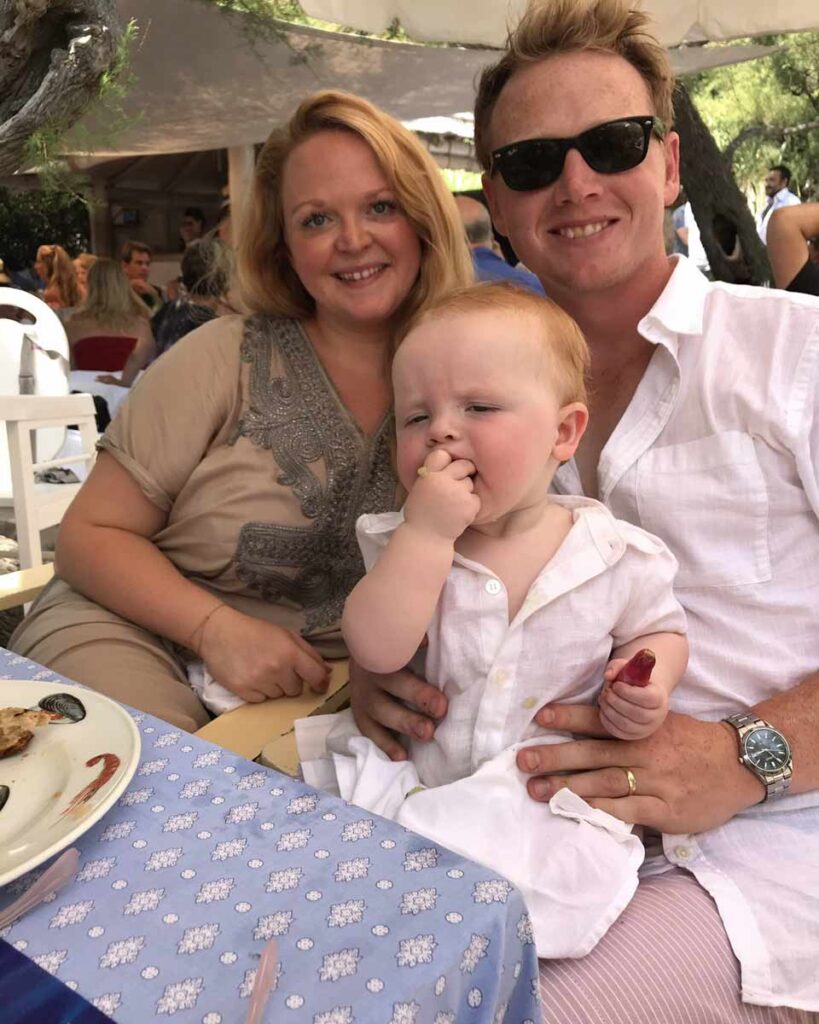 What makes you infinitely happy?
Aside from the work I do – being with my husband and son. I've really missed going away and travelling together this past year. I love that uninterrupted, focussed time you get as a family when you're away. We've had to be a lot more conscious about carving out 'time away' during covid, as two parents who run their own businesses from home!
What's the best piece of advice you've ever received?
"If you think you can do it, you'll make that your reality. If you think you can't, then you'll make that your reality too."
What are 4 things you can't live without?
(Aside from my family!) A decent fitting bra, music, mascara and my essential oils!
For mums who are feeling apprehensive about birth, what steps would you recommend they take to improve their mindset?
Be mindful about what you're consuming for your mind; if it makes you feel anxious, scared, frightened or angry, it's no good for you.
Be picky about what you listen to – other people's horror stories, or mainstream media probably isn't going to fill you with confidence. Instead seek out positive birth stories, empowering social media about birth, even videos of positive birth!
Give yourself time & space to connect positively with your body and baby – hypnobirthing relaxation tracks are a great way of doing this (I have a free selection available on my website).
Try and learn about birth from an empowering perspective – whether that's through social media accounts, books or by taking a class. Knowledge is power!
Where can we find out more about you?
Facebook Group (Home of the FREE 'Confident Birth' Mini Course)