Most women prefer to have a natural childbirth, because this is how natural intended. It is however, not always possible as there are several factors that need to be considered to ensure the safety of mum and the unborn child.
Your doctor, midwife or medical practitioner will keep a close eye on your progress throughout your pregnancy. They will alert you should they be concerned.
Factors that could prevent a natural childbirth are:
Family medical history
Developing condition during pregnancy
Premature baby (unexpected delivery)
Distressed baby during childbirth
Failing health of mother during birth
A mothers inability to deliver the child
What if I can't have a natural birth?
It can be emotionally distressing for some women who find out that they cannot have a natural birth.
For some women they have time to come to terms with it, as a C-section had been pre-determined during their pregnancy.
For others they go through their pregnancy with no complications and intend to have a natural birth as planned by themselves and their healthcare professional.
Birth plans do not always go according to plan and an emergency C-section can be required. This can be emotionally difficult for some women as they can harbour feelings of inadequacy, failure or simply feeling 'robbed' from what nature intended.
It is very normal to feel emotional at this time and you should get help should it be needed.
What is natural childbirth?
Essentially 'natural childbirth' is bringing your baby into the world the way nature intended – a vaginal birth.
There are two types of natural childbirths. Medicated and non-medicated. Non-medicated means that the woman gives birth without the use of any drugs.
Approximately 67% of women in the US have a natural childbirth, with 61% of these opting to have an epidural or pain relief. Only 39% of all natural childbirths in the US are non-medicated.
Drugs
Research has indicated that women who choose to take drugs during childbirth are more likely to receive intervention. By intervention I mean the use of forceps, vacuum extraction and or C-section.
This can result in tearing, swelling and bleeding. C-sections can leave women with headaches, fevers, low blood pressure and rarely nerve damage possibly from the epidural.
Non-medicated childbirth
By using various birth positions and possibly water, women can successfully deliver without the use of drugs. The advantage is supposedly a quicker recovery, less tearing, side effects and intervention is unlikely.
Mother is able to be able to be present and enjoy the new miracle that is her baby.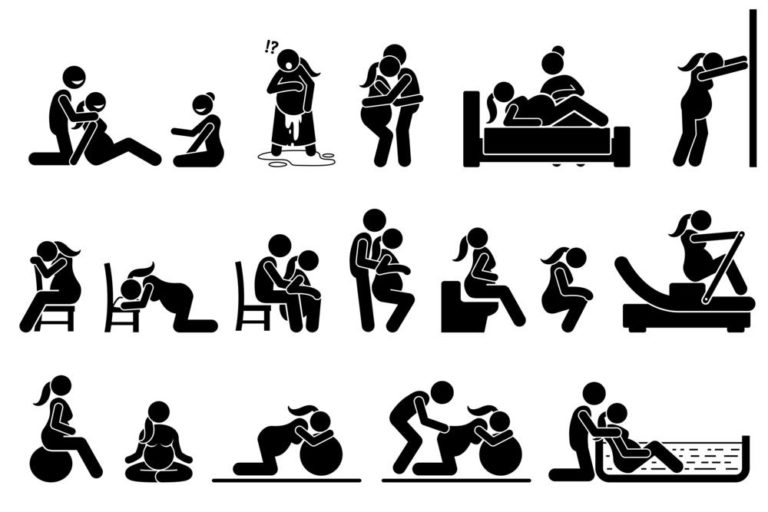 Types of natural births
Water births
A water birth is a gentle form of birthing. The warm water helps soothe relief pain and keeps your body buoyant, putting less pressure on joints and helps to reduce aches and pains.
Squatting
Squatting is probably the most primitive form of birthing. It is extremely effective as is opens up the pelvis allowing for baby to get into the correct position for birthing.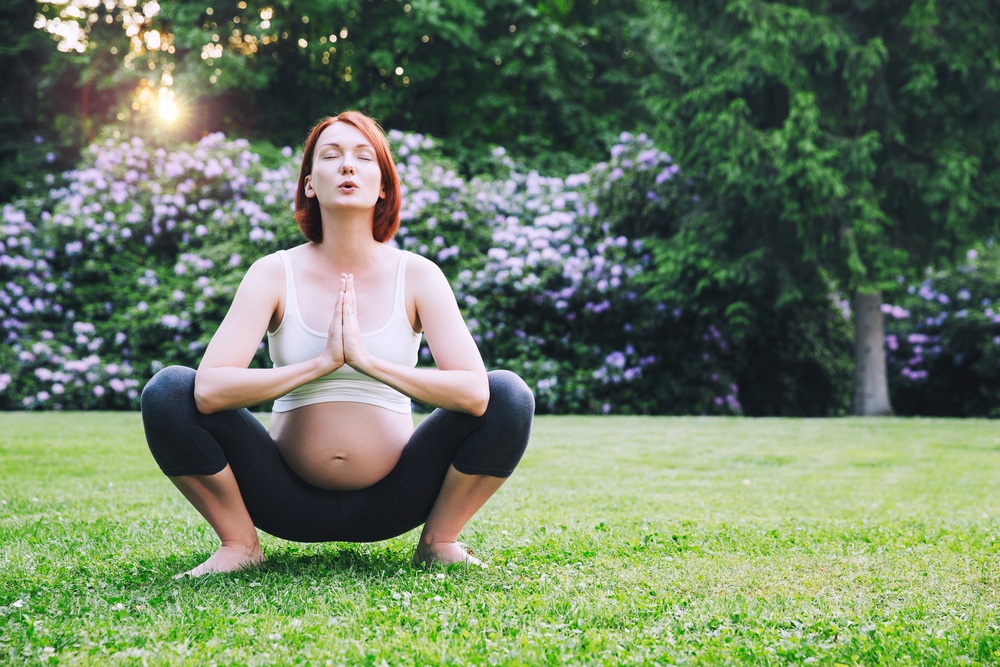 TIP: Build up your leg muscle strength during pregnancy. It will help to build up your strength and endurance for birthing in this position, as squatting for long periods can be difficult and tiring.
Keeping moving
Avoid sitting or lying down for too long. By keeping your body moving, it will help to maneuver baby into the correct position.
TIPS: Walk, dance, use a birthing ball and rock forward and back, and get in and out of bed or in and out of the bath. Do what feels right for you at the time.
All 4's
Remaining on all four's can be difficult for long periods of time; however, it will help to reduce back pain. Use a beanbag or birthing ball to help support your body should you decide to adopt this position.
Upright position
It has been suggested that remaining upright is the easier form of childbirth. This is because gravity assists in speeding up the birthing process. A women can feel less pain as the pelvis opens up naturally and she is less likely to need assistance or drugs.
Lying down
This is probably the most common form of childbirth but is not necessarily the easiest.
When you lie on your back you are putting extra pressure on your joints, back and hip area. It is a passive position and gets no help from gravity.
TIP: Lie on your side between contractions, this will help to relieve any back pain and reduce the tension on the perineum.
How to prepare for a natural birth
1. Do your research and find a good healthcare provider who believes in and specialises in natural birth. They will be able to help guide you throughout your pregnancy preparing you for a natural birth. You may have to meet a few first before you find someone that you resonate and feel comfortable with.
Should you decide to opt for a non-medicated birth, make sure you are very clear and choose a provider that adopts this practice.
2. Keep fit and healthy during your pregnancy. Attend specialised fitness classes for pregnant women. Focus on strength and endurance to help with the birthing process.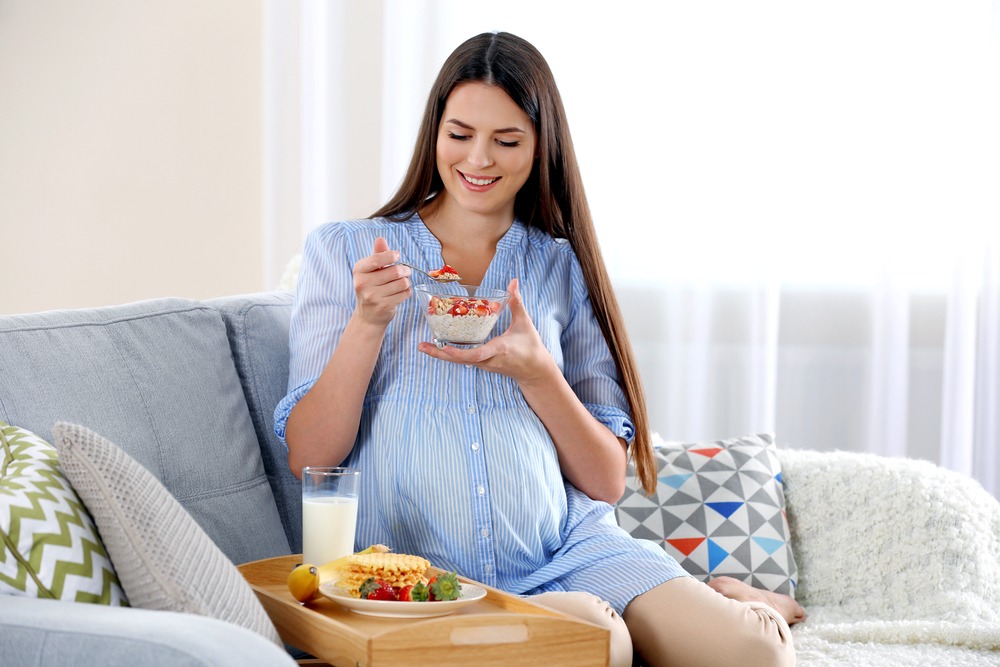 3. Eating healthy will also help to ensure you maintain a healthy weight during your pregnancy. It also helps with your energy levels and avoids developing pregnancy related illness such as gestational diabetes.
4. Attend natural childbirth classes. Do your research and learn the procedures. This will help to build realistic expectations in your mind.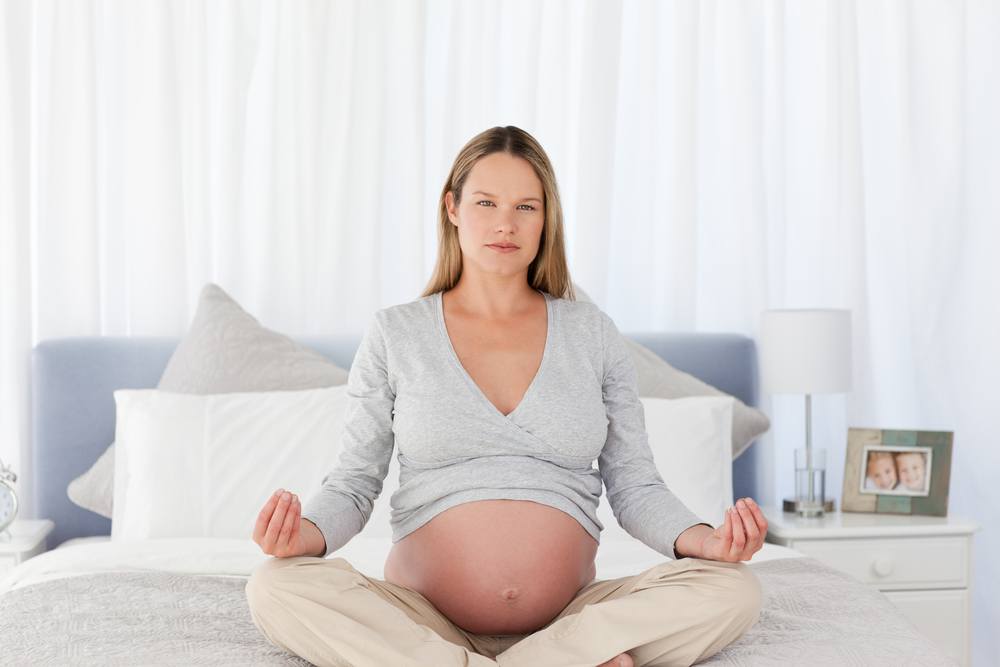 5. Adopt yoga and or meditation practices. Deep breathing is a very effective form of stress release. Breathing during the birthing process will help to calm both your body and mind.
6. Specialised classes such as hypno-birthing have become very trendy. Knowledge is power. Why not give it a go?
7. The power of affirmations. Surround yourself with positivity and remind yourself everyday that you are strong.
8. Believe in your body. It has been built for childbirth.
9. Write out a birth plan and make anyone who is attending the birth to be aware of it.
10. Why not choose a birthing coach. Someone who calms you and will be a strong support for the duration of the birth.
11. Spend early labor at home. You are likely to feel more comfortable and relaxed in your own surroundings.
12. Go with the flow. Resistance and stress can cause muscles to tense up, causing more pain.
13. Use warm water early on to help relieve pain and any discomfort experienced.
Have you considered a natural childbirth? Or have you had one? We would love for you to share your story and help other women who might be considering one.
Don't miss: First Pregnancy vs Second Pregnancy
Like this post? Follow Cake Maternity on Facebook to get the latest updates!
—
Disclaimer: Cake does not provide medical advice, diagnosis, or treatment. Any information published on this website or by this brand is not intended as a substitute for medical advice, and you should not take any action before consulting with a healthcare professional.
LIKE WHAT YOU READ?
Join CakeMama Club & get 10% OFF your first order!
Plus you'll get tips + tricks for pregnancy, postpartum & breastfeeding, get member-only offers, earn CakeCoins every time you shop + more. Learn more