New Mothers are of course overjoyed at the arrival of their new precious baby! With this beautiful addition and new role, comes a laundry list of new to-dos, challenges and unknowns. Not to mention, she is also recovering from the ultimate test of strength and endurance: labor, delivery and possibly surgery. All of this on little to no sleep!
It is so important to remind Moms to take time for themselves, which is why we have enlisted the gift experts at Nurtured 9 to curate The Ultimate Gift Guide for New Mothers.
We at Cake Maternity and the founders of Nurtured 9, Lauryn & Lindsey, share the same mission of supporting and comforting Mamas everywhere as they embark on their motherhood journey. Mom-care is not a luxury, it's a necessity and whether or not she wants to admit it, she would love a pick-me-up!
We have asked Nurtured 9 to compile a list of their go-to gifts for a New Mom and are here to help guide us on just what she needs during this special time (& some things she doesn't even know she wants, but soon won't live without!).
"We found that while there were a million resources on caring for baby, there was a glaring lack of resources on how to care for Mama, which is why we created Nurtured 9 as a place to do just that…nurture the mom. We love encouraging a new mom to embrace self-care during those first few weeks and months, reminding her that it's 100% okay to take a few minutes just for HER. Guilt free. Nurtured 9 gift boxes are thoughtfully curated to comfort, soothe and encourage Mama to break for self-care, prioritize mental health, and make sure she feels supported – physically and emotionally – as she adjusts to her new role. Here are some of our bestselling, favorite Gift Boxes and products for the New Mom!"
— Lauryn & Lindsey, Co-founders of Nurtured 9
Caring for Mom While She Cares for Baby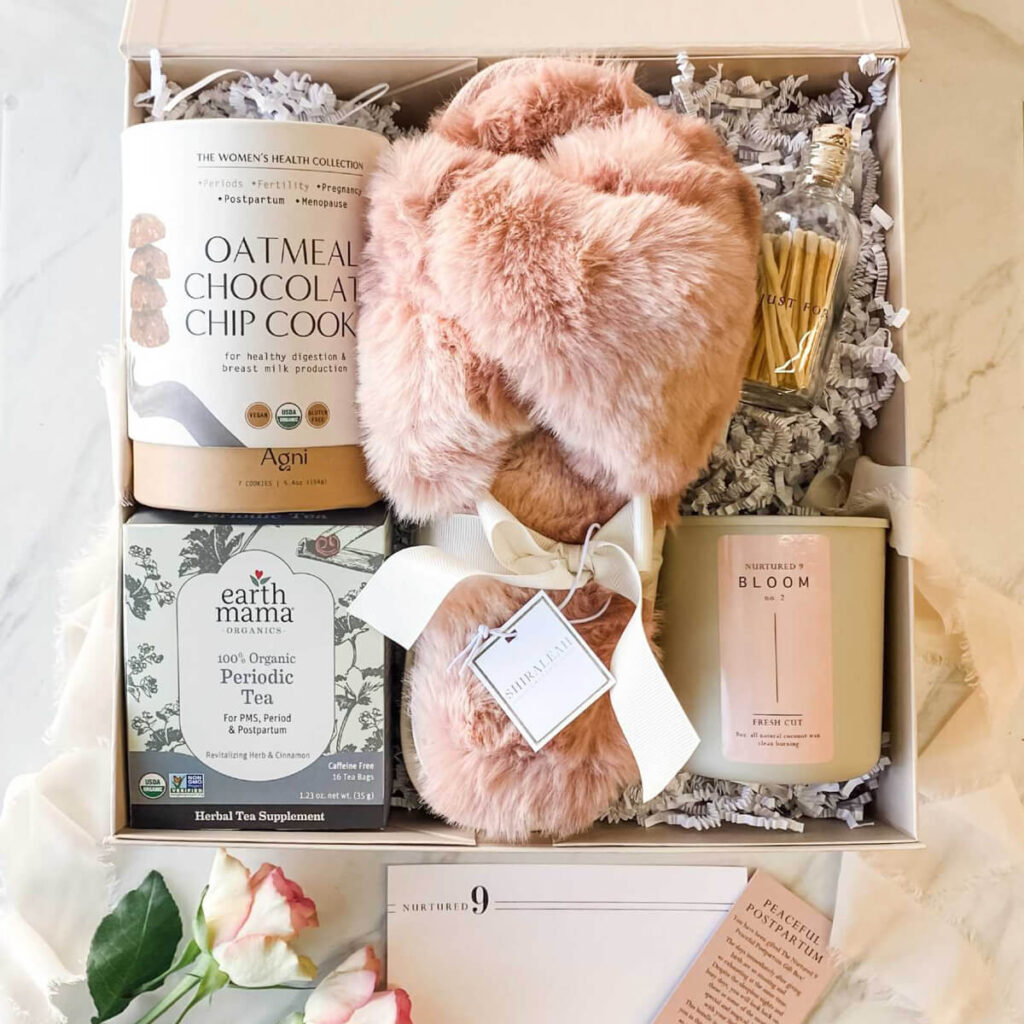 With some of our favorite cozy-up items, like cushy slippers, reparative tea, healing and milk-stimulating cookies, soothing candle and sweetly sentimented "Moment for Mama" matches, this bundle is the perfect combination of relief and extra special comforts. Mom will feel cared for and will have no choice but to kick up her feet for a moment with a sweet treat and (maybe) peace, just for her.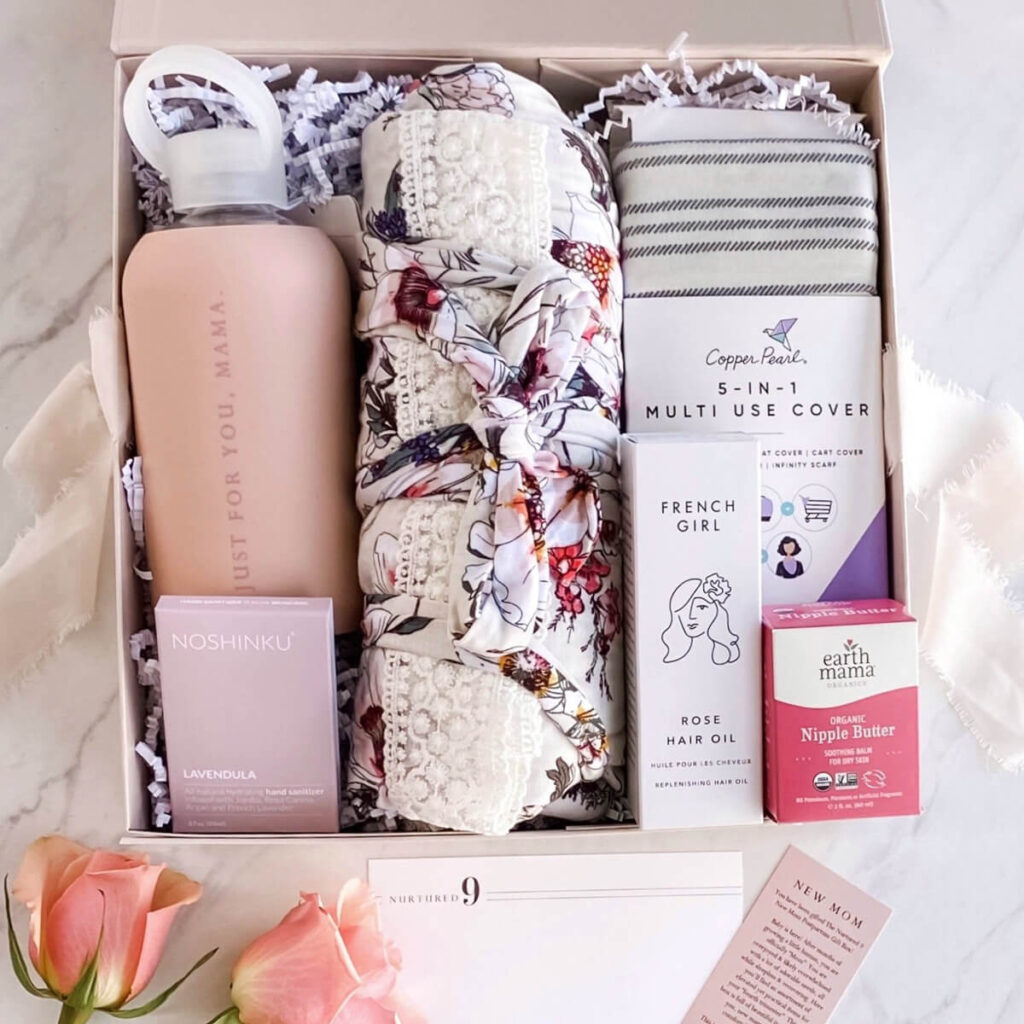 This gift for the new mom has been thoughtfully curated to include an assortment of elevated yet practical items that are perfect for a new mom during her "fourth trimester". From nursing discomforts to middle-of-the-night feedings to postpartum hair loss (yup, it's a thing), the bundle tackles all of the essentials in a way that makes her feel truly pampered. This new mom care package is full of beautiful items to help this new mama feel more comfortable in her skin, and help you show HER just how much you care.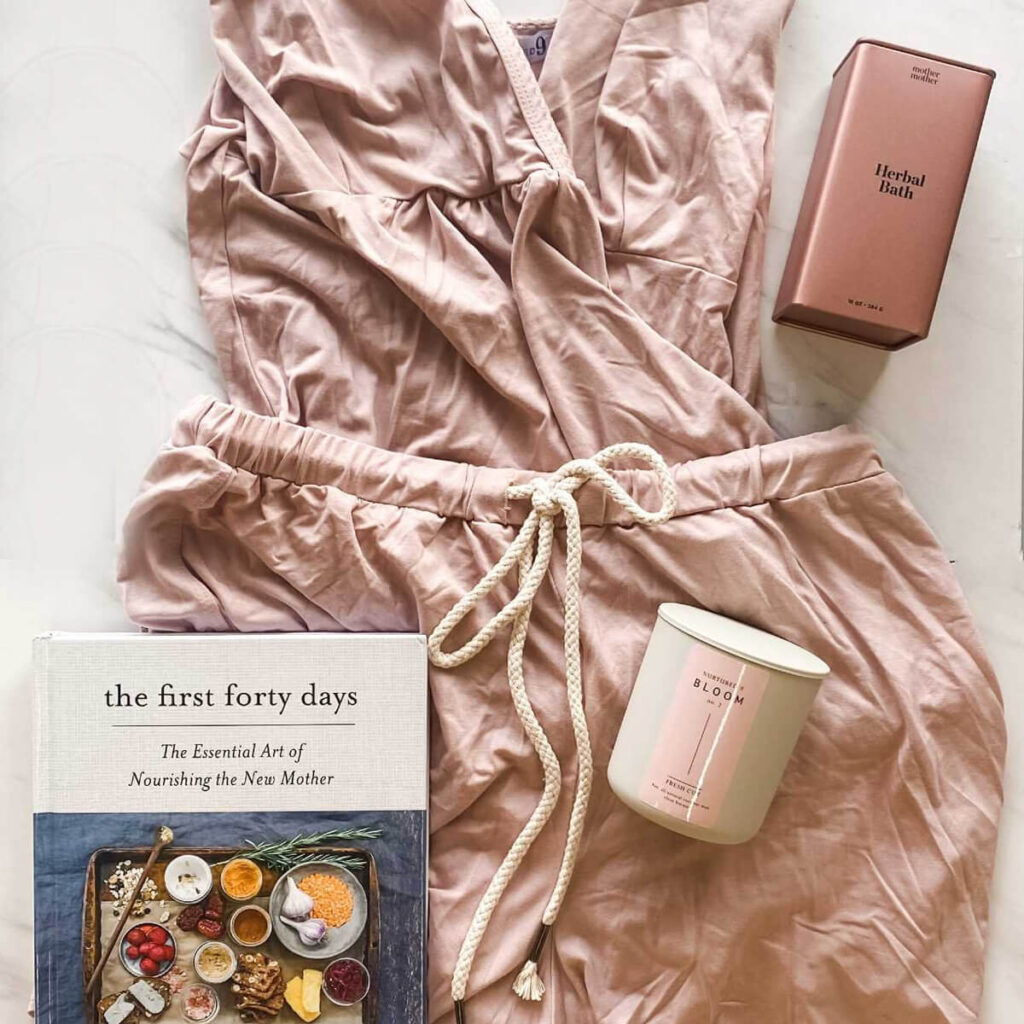 This gift box is all about healing Mama after birth, inside and out, so she can feel supported, comforted, and healthy. With an all-natural sitz bath and a cookbook specifically for nourishing the new mother, she can begin her soothing & healing process. Our non-toxic candle and silky soft & feminine pajama set will remind her to take precious moments for herself and keep her feeling luxuriated while in the whirlwind of caring for baby.
Some of our other favorite postpartum and new Mom items that would pair amazingly with some of Cake Maternity's essentials are:
A Nurtured 9 Delivery Robe to cozy up during night feedings and feel chic during the day when real clothes just aren't an option.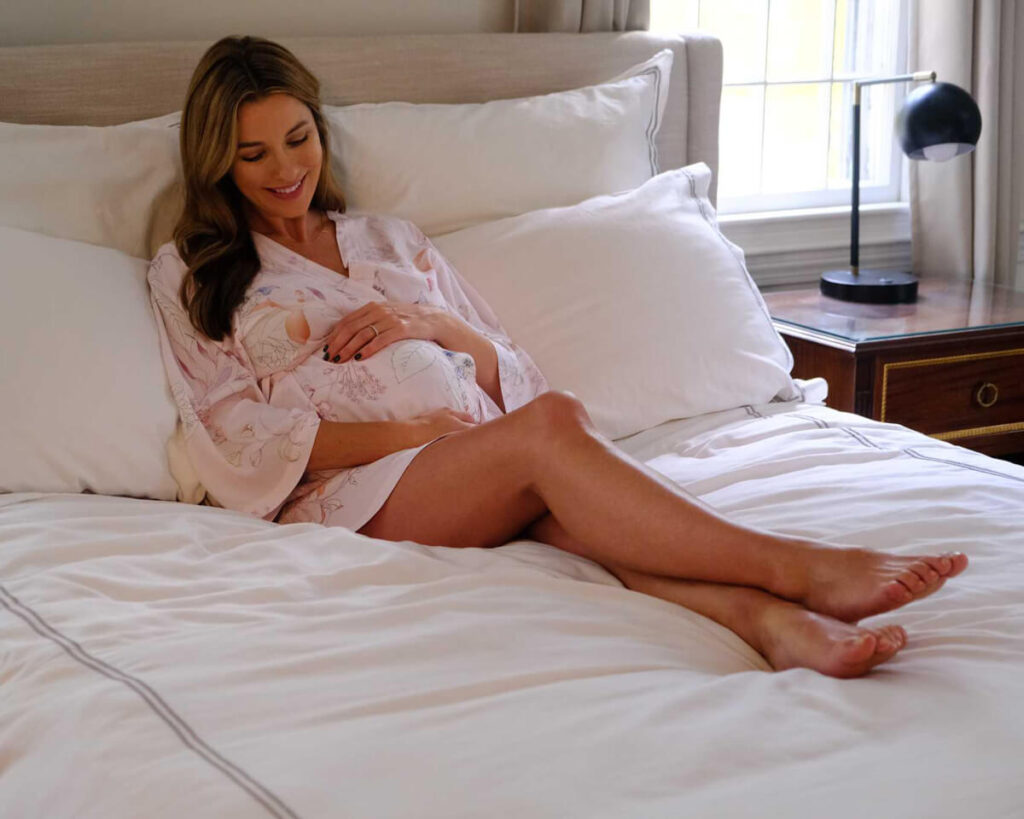 Our Just for You Mama Water Bottle or Mug Mama needs to stay hydrated…and probably also needs some coffee; these tick the box with the added sweet sentiment "Just for You Mama".
A Non-Toxic soothing candle and matches to encourage her to take a moment to relax.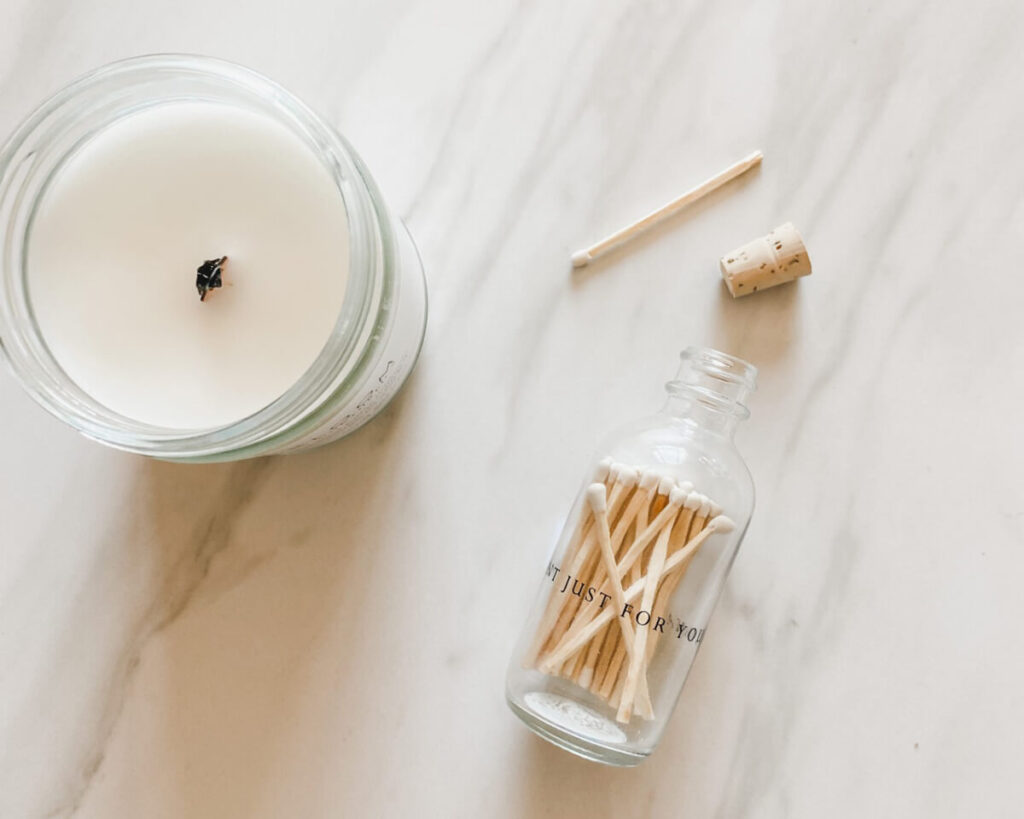 You're A F*Ing Awesome you know, as a reminder!
Our new Mama Bracelet Collab with Love Is Project to give her strength and a little sparkle in her new role, while also supporting a great cause.
Lastly, our Ultimate Gift Guide for New Mother's doesn't stop with Nurtured 9. Here are some other awesome ways to take the best care of the New Mom!
Book her a massage so she has a moment of peace and to soothe her achy body from hunching over to coo at baby (& change diapers!)
Send her favorite takeout because she is so busy and needs fuel!
Buy her a membership to Instacart or Shipt so she can same day order her needs.
Offer to book her a cleaning service so she can maybe nap when baby naps instead of try to clean.
For an exclusive discount to Nurtured 9, sign up to their newsletter here.