Breastfeeding is a challenging journey for any new mother, no matter what anyone says. Yes, we all have different breastfeeding experiences for the most part but they all come with their own challenges. From trying to get your baby to latch to worrying about whether you are producing too little or too much milk, it can become quite overwhelming, especially for first time mums.
Regardless, it is a very special time for a mother and baby to bond and is something all mothers hope they can master. However, no matter whether you breastfeed or bottle feed your child, a full baby is a happy baby.
Meet Louise, one of our Cake mums who has given birth to her sweet baby boy, Arthur. Keep reading to find out a little bit about her breastfeeding journey and what she wishes she knew before she started.
Louise's Story
I thought I was prepared for breastfeeding. Prior to the birth of my first child I read countless breastfeeding books and blogs, poured over the websites of breastfeeding groups and authorities as well as watching YouTube videos of how to latch a baby and different breastfeeding positions.
I had purchased ALL the breastfeeding things… Nipple creams and butters, breast pads, nipple shields, booby ice packs and gel pads, numerous nursing bras and clothing, a breast pump and nursing pillows (yes plural).
Fast forward to postpartum and I realised I had only prepared for the physical aspects of breastfeeding, nothing could have prepared me for the emotional rollercoaster breastfeeding entails.
The Burden
The immense pressure of being solely responsible for nourishing and sustaining the life of this tiny baby was mind blowing. More so than during pregnancy, the importance of drinking enough water, as well as eating enough nourishing food was constantly at the forefront of my mind.
The Record Keeping
Recording of the start and end of all feedings, wet nappies, dirty nappies, naps… Detailing every movement your baby makes was relentless but so necessary so in your sleep deprived state, you can answer all the questions your healthcare provider has pertaining to your tiny human.
Advice Can Be Contradictory
In the first day or two postpartum, I saw many midwives who would each show me a different position or technique. At the time I was so frustrated and wished they were all on the same page about the 'optimum way to breastfeed', I know now that breastfeeding is so unique to the baby and mother and you need to find what works best for the two of you.
The Guilt
I felt so guilty over the fact I didn't love breastfeeding right away, that I would be relieved at the end of each feeding and I couldn't envisage a day where breastfeeding would be effortless. Sure enough it did get easier, just as everyone said it would, latching became an afterthought, feedings became quicker and pain free, we found our groove.
Secrets to successful Breastfeeding
1. Relax
It is important that you are relaxed and in the right frame of mind before sitting down to breastfeed. Your anxiety and or stress can be felt by your young baby and may interrupt his willingness to breastfeed. A calm and composed mother is likely to have much more success and a more settled baby.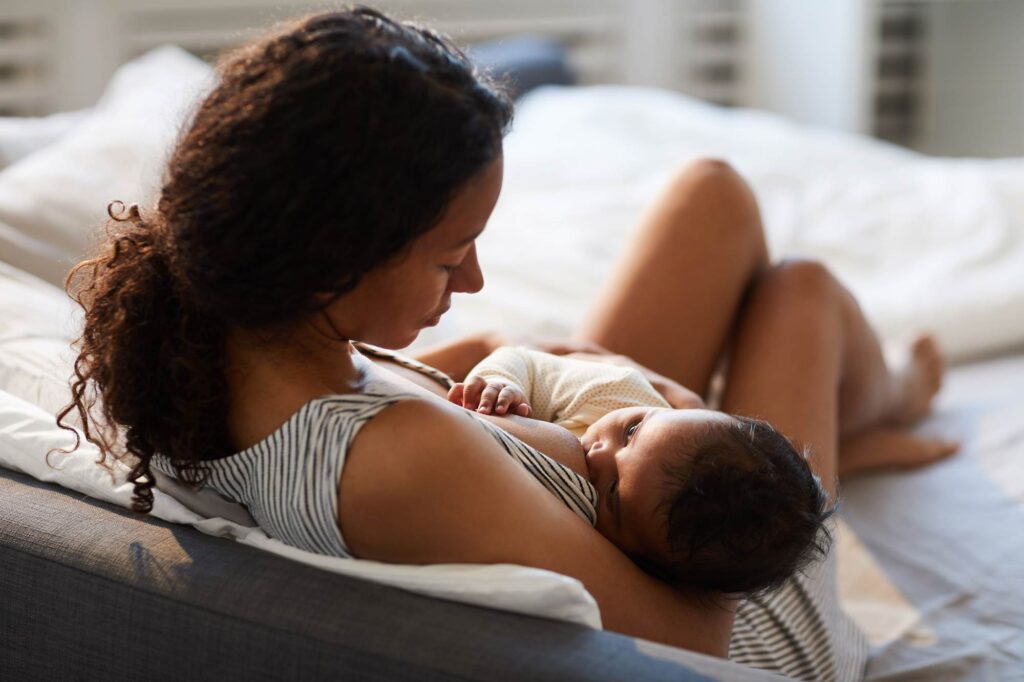 Secrets to Successful Breastfeeding
As we can see from Louise's experience and hear from countless other women, breastfeeding is not always easy. It doesn't matter how prepared you are; you cannot account for unforeseen factors.
You also can't be too hard on yourself. It all takes time and even though it can seem tough in the early days, it will become second nature a few months down the track.
What we should take away from this is that there is plenty of help available to women. Whilst breastfeeding can be difficult to start, surrounding yourself with key people (lactation consultants) and the ones you love, can make all the difference. Keep the channels of communication open and talk about your experiences. Bottling your fears and emotions up inside isn't good for anyone.
If you are anything like me, then I bet you have been scouring Google and YouTube, trying to find the best way or simply how to properly breastfeed your child. This was definitely me in the first few weeks after my son was born.
Throughout my personal experience and also some great information I found online I've picked up a few secrets that can help you towards a successful breastfeeding journey.
Relax and Get Comfortable
One, if not the, most important part of breastfeeding is making sure both you and baby are comfortable. If you aren't comfortable and you're feeling tense, your baby will feel that and react the same way and they will not latch on correctly.
Let's face it, you are going to be spending a huge amount of time holding your baby to your breast during the first 6-12 months of their life, so you better get comfortable. Finding a great chair or spot on the bed that allows you to be there for 20-40 minutes undisturbed and comfortable is ideal as some newborns will want to be feeding all day and night long. Ah, those sleepless newborn nights.
There are plenty of great pillows you can buy specifically for breastfeeding but even just propping up a few of your own pillows behind your back in bed can work just as well.
However, you must always remember to be alert and not fall asleep while holding your baby. That is why it is recommended to breastfeed your child outside of your bed during the night.
Enlist the Help of Your Partner
Sometimes in those first few weeks where your little bub is just eating, sleeping and pooping, it can feel like the majority of the work has to be done by mum (especially if you are breastfeeding) as newborns can spend hours upon hours per day feeding.
But to help master the art of breastfeeding, we suggest enlisting the help of your partner. During the night they could be on nappy duty after you finish breastfeeding. This will ensure that you don't doze off while feeding and that you're both feeling that equal share of new parent exhaustion.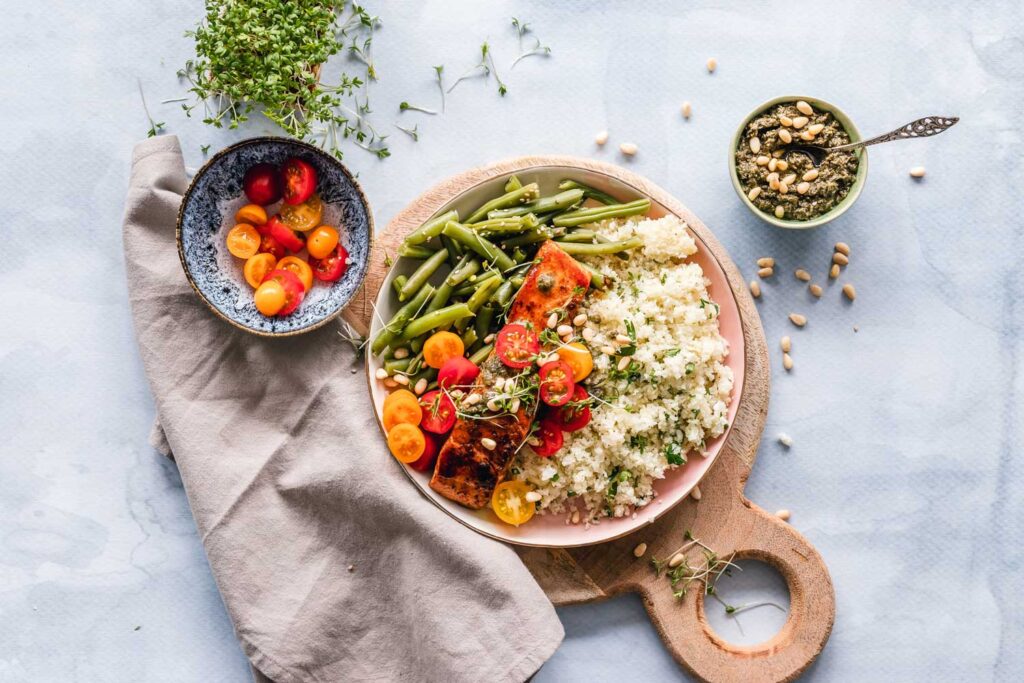 Pay Attention to Your Diet
Believe it or not breastfeeding can burn more than 500 calories per day. That is that equivalent of a 45-60 minute workout class, insane right? However, since it doesn't really feel like you are burning these calories, it can take a big toll on your body and your energy levels.
That is why creating and maintaining a healthy diet is very important when you want to stay healthy and energised throughout those early, sleepless nights.
Give Yourself Permission to be Less Than Perfect
This one is a biggie and very important. I think when we are pregnant, especially for the first time, we are consumed by reading and preparing ourselves to become parents. As women, we want the chance to breastfeed our children and give them the best nutrients possible for their developing brains.
However, the reality is that when you actually become a parent, you realise that it is almost impossible to do everything perfectly and you will 100% make mistakes along the way and there will be things you just cannot do, that is all completely normal and expected. Not every mother will have the chance to breastfeed for a variety of different reasons that are totally out of their control.
The most important thing to remember is that if your baby is happy and healthy, you have nothing to worry about.
How To Get a Deep Latch
This is something I have definitely typed into Google once or twice. It's something I think we all would love to master in those first few days and weeks of breastfeeding.
Positioning you and your baby nose to nipple and belly to belly can help deepen your baby's latch. Make sure that your baby's tummy is touching yours and that they don't need to turn their head in order to latch. Also, make sure to touch your nipple to your baby's nose so they become interested in feeding and lift their head up with an open mouth to latch deeply.
Getting a deep latch is crucial in your baby getting enough milk each day and night. For the first 4-6 months, your baby will have nothing but milk so it's important to make sure they are latching correctly. This will also help them sleep better and cry less which is something we all dream about in those early newborn days.
Drink Plenty of Water
Just like we mentioned before, breastfeeding can be incredibly taxing on your body. Just like maintaining a healthy diet, drinking plenty of water is also highly encouraged.
Making sure you stay hydrated will also help assist in maintaining your milk supply and help combat that fatigue from being awoken every 2-3 hours.
Ask For Help
Asking for help can fast track your breastfeeding journey. It can be overwhelming trying to figure it out on your own or behind your phone screen. We highly suggest reaching out to your local lactation expert or looking into what resources they have available for assistance at the place you gave birth.
Trust me, there are so many healthcare professionals out there whose job is to help you! Don't be shy asking for help. Getting some breastfeeding assistance can be a game changer.
Don't Compare Your Journey to Others
Just as we are all unique, so are our breastfeeding journeys. Stay true to yourself and continue as long as it works for both you and your baby. Don't listen to other people's judgements.
Practice
Practice makes perfect, or at least that's how the saying goes. In this case, being consistent and practicing trying to latch your baby is the best way to go. It won't happen overnight. For some, it can take months to get it down pat but once you do, you will thank yourself and it will easily become second nature for both you and your little one.
Good Nursing Bras
When that milk comes in 1-2 days after you give birth, you will feel it! Just when you thought your pregnancy boobs couldn't get any bigger, they do and they become very sensitive and painful, as they are constantly filled with milk.
That's why finding comfortable yet quality nursing bras is essential in your breastfeeding journey. There is nothing worse than feeling that underwire dig into your skin. A good bra shouldn't even feel like you are wearing a bra.
We have a huge selection of high quality, affordable and extremely comfortable bras. Some of our favourites include the Tutti Frutti Nursing Bra which is a luxuriously soft and wire-free bamboo viscose bra that has delicate lace that'll take you from day to night, pregnancy and beyond. Another favourite here at Cake is our Croissant T-shirt Nursing Bra. This buttery soft flexi-wire nursing bra will hug you in all the right places, with its lightly contoured cups offering shape, comfort and support.
There you have it, everything I wish I knew about breastfeeding and some tips to help you master the art of nursing. Remember, breastfeeding is not the be all and end all of becoming a mother and all that really matters is that your baby is happy and healthy along with you. We hope this blog post was helpful and we would love to hear more about your personal breastfeeding journeys below in the comments.
For more breastfeeding advice contact your local lactation consultant or check out these helpful resources:
Tresillian – A not-for-profit organisation that helps parents gain confidence in their new roles as parents and by teaching them about routines in breastfeeding, sleep, settling and nutrition.
Australian Breastfeeding Association – Supports and encourages women who want to breastfeed or provide breastmilk for their babies, and advocates to raise community awareness of the importance of breastfeeding and breast milk to child and maternal health.
International Lactation Consultant Association – Provides you with the essential tools, resources, and information to best support families.
Lactation Consultants of Great Britain – Advice and consultation on practice and protocols related to infant feeding in the UK.
Don't miss: Pumping Breast Milk: Everything You Need To Know
Like this post? Follow Cake Maternity on Facebook to get the latest updates!
—
Disclaimer: Cake does not provide medical advice, diagnosis, or treatment. Any information published on this website or by this brand is not intended as a substitute for medical advice, and you should not take any action before consulting with a healthcare professional.
LIKE WHAT YOU READ?
Join CakeMama Club & get 10% OFF your first order!
Plus you'll get tips + tricks for pregnancy, postpartum & breastfeeding, get member-only offers, earn CakeCoins every time you shop + more. Learn more