There are plenty of ways to reduce baby shower waste for a more eco-friendly event, from sending virtual invites to selecting reusable party decorations. The lovely team over at WebBabyShower have shared their techniques to create a zero-waste baby shower that's better for the planet (and the next generation)!
Making the planet greener for future generations has never felt more important than when you have a baby on the way. As you prepare to bring a new life into the world, you're likely contemplating ways to be more environmentally friendly so your baby-to-be can continue to enjoy this beautiful planet we call home.
One such action many parents take is reducing waste at their baby showers. There are plenty of ways to make your baby shower more eco-friendly to celebrate your new addition without sending loads of trash to the landfill. Recently, our team at WebBabyShower interviewed Amity Hook-Sopko, Editor of Green Child Magazine, for her tips on hosting a zero-waste baby shower.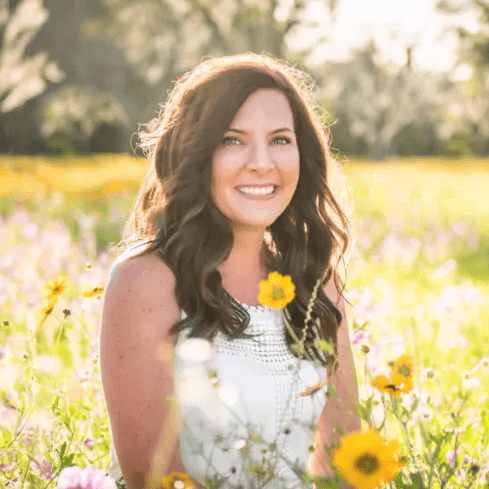 Hook-Sopko's key piece of advice is to realize that "what you're doing makes a difference, and there's no need to stress yourself out trying to go 100% zero waste." So, instead of pulling your hair out to achieve perfection, Hook-Sopko recommends doing whatever you can to reduce waste. Every action matters – no matter how small.
Opt for Virtual Invitations Over Paper Ones
The first step to reduce waste is opting for virtual invitations over paper ones. However, if you're set on sending actual paper invites, Hook-Sopko recommends looking for "FSC-certified paper and recycled content paper with a high post-consumer recycled content" for a more eco-friendly option.
Choose Eco-Friendly Decor
For decorations, Hook-Sopko recommends avoiding balloons and other single-use party decorations. Even biodegradable balloons aren't as great as they seem, with plenty of animals dying from being "strangled, tangled, or choked by balloon ribbon, or bits of balloon."
Instead, opt for eco-friendly decor items, like potted plants and flowers, or objects around your home, like vases, candles, and lamps. Additionally, use reusable plates and flatware instead of plastic, disposable dishware. Instead of paper napkins and plastic tablecloths, opt for real linens, as these will elevate your event and reduce waste.
Overall, Hook-Sopko says the greenest option is to use what you have.
Organic Food Is The Way To Go
When it comes to food, buying organic and fair-trade items is the way to go. If you are handy in the kitchen, consider serving homemade items instead of packaged ones from the store. At the end of the party, Hook-Sopko recommends composting leftover food and paper waste to complete the green cycle. If you have any recyclable items – like glass bottles, aluminum cans, or plastic containers – throw them in the recycling bin so they can be reused.
Be Smart About Gifting
Another way you can reduce baby shower waste is through your baby shower gifts, including the ones you give and receive. While gifts are great – and often one of the main benefits of having a baby shower – the bags, wrapping, and tissue paper they are given in are not.
On your baby shower invitation, ask your guests if they can try to wrap their gifts in more eco-friendly ways. For example, they can wrap their gifts in baby blankets, diaper bags, or baskets that can be reused later on. If some of your guests insist on using a gift bag, ask them to reuse the ones they have at home instead of purchasing new ones from the store.
Choose Eco-Friendly Prizes
The same concept can apply to baby shower favors or prizes you give your guests. Give eco-friendly gifts – like plants, seed bags, or homemade jam – in reusable or biodegradable packaging. Or, give experience gifts – like spa gift cards or movie tickets – since these are fantastic favors that don't require wrapping or other physical waste.
All of these techniques are effective ways to reduce waste at an in-person shower. But hosting an in-person shower isn't your only option.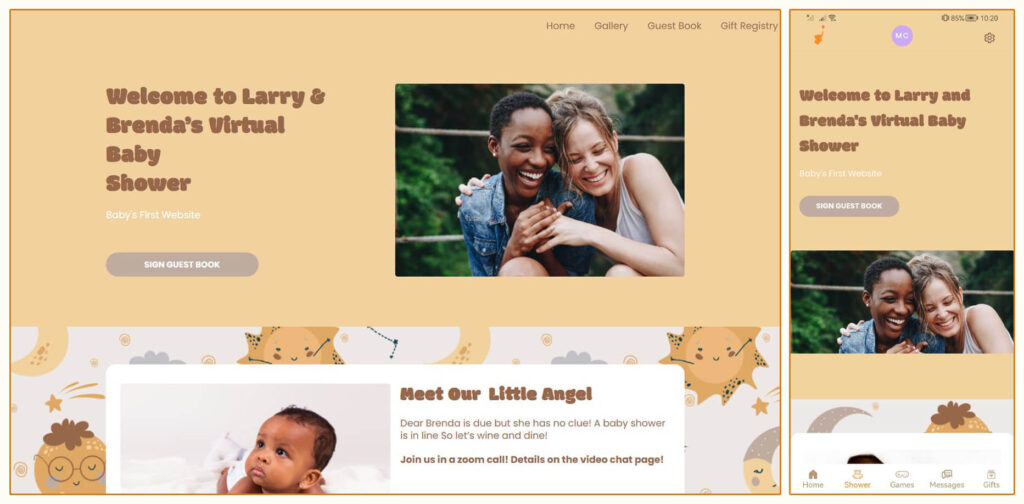 Consider including more friends and family in an ecologically sustainable way. Reduce travel expenses and environmental impact by including distant family via a virtual service like WebBabyShower. An all-inclusive platform, through which you can get your baby shower games for both in person and online, free unlimited invites, an event website, video chat, and mobile app.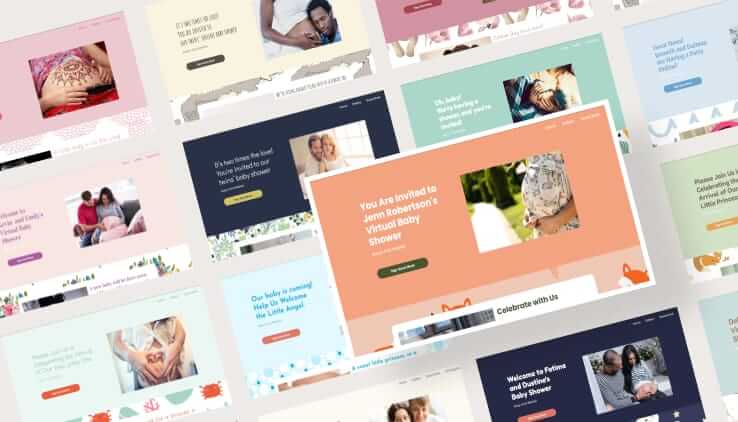 Hosting a modern baby shower lets you include more of your tribe while reducing environmental impact; a rare win-win! Just like weddings all have a website today, this trend has moved into other life milestone events.
If you're not doing an in-person event at all, then an online baby shower is hosted entirely virtually, minimizing your waste to practically zero. Besides being super eco-friendly, online baby showers are also easy to host and cost-effective, making them an ideal option if you're short on money or time.
These kinds of new formats are ideal if you have friends and relatives living all across the globe since they attend your baby shower from anywhere in the world. So, you can still spend quality time with the people you love – even if you are states or countries apart. Maximizing connection and minimizing waste is the virtual baby shower mantra.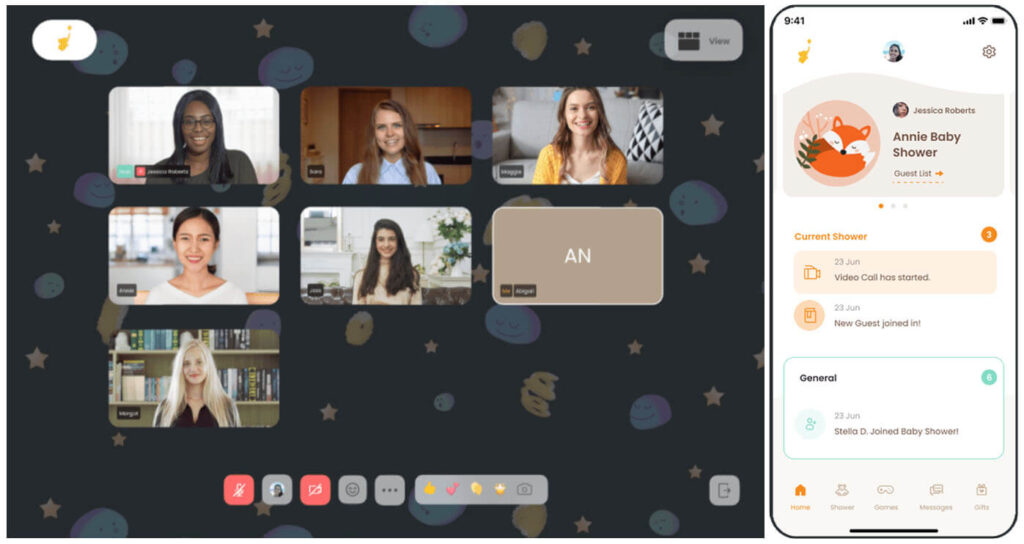 Whether you decide to host an in-person, hybrid, or online baby shower, using online tools is an excellent way to help your zero-waste event run as smoothly as possible.
Using apps like WebBabyShower can make your zero-waste event go from stressful to manageable. We hope this article has given you some practical ways to make a difference at your baby shower. Any methods you use to minimize waste – no matter how small – benefit the planet and the next generation, creating a better future for your little one.