October is Breast Cancer Awareness Month. Not a day, not a week, but an entire month. It's not to be taken lightly, with some significant statistics that are on the increase every year. We know it's not the most lovely topic to talk about, but the more aware you are, the more likely you are to detect it early — key to a good prognosis.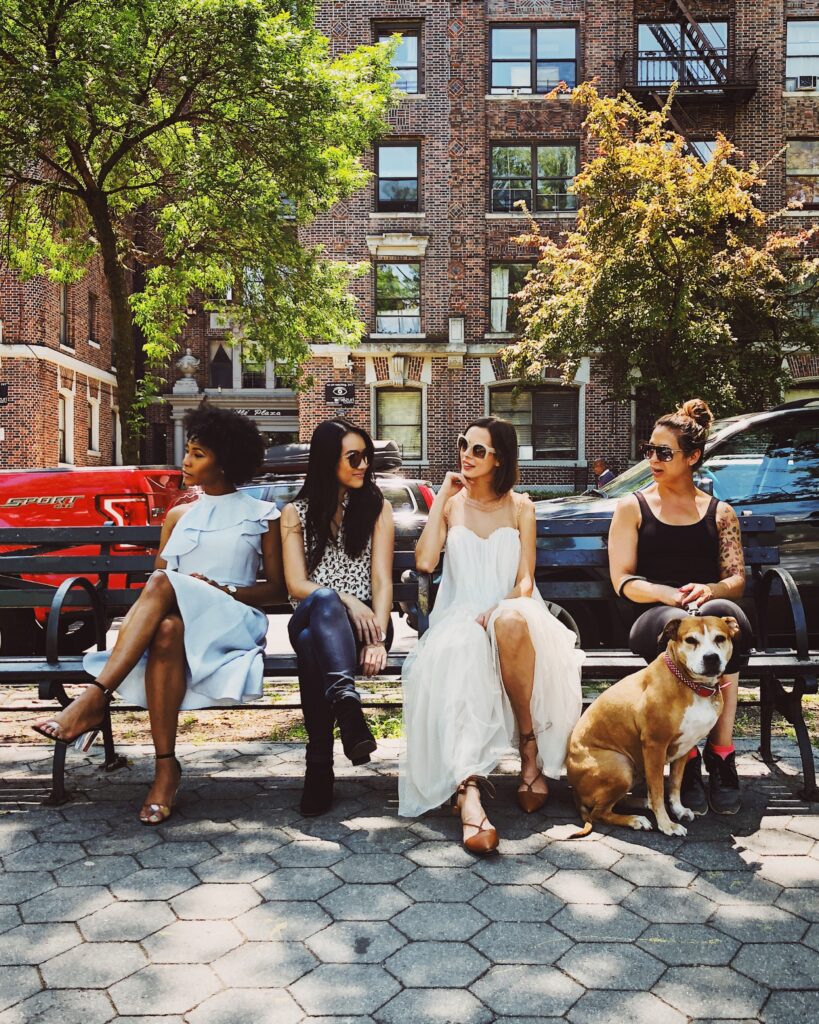 What is breast cancer?
Breast cancer is a disease in which a malignant cell forms in the tissues of the breast. These usually multiply with the onset, hence the importance of early detection.
Breast cancer can occur in women and in men of any age. It is more likely to occur if you are over 40 and have a history of breast cancer in your family. Early detection is the best way to beat the cancer and this can be done through self examinations once a month. If in doubt, always see your doctor. If you're over 40, an annual mammogram is also advised.
Worldwide Statistics for 2022:
An estimated 20 640 new cases in Australia in 2022
1 in 8 American women are diagnosed
1 in 7 Australian women are diagnosed
An estimated 287 850 invasive breast cancer cases will be diagnosed in 2022
As of Jan 2022, more than 3.8 million US women currently have or previously had breast cancer
43 250 US Women are expected to die of breast cancer in 2022
Get to know your breasts by doing regular monthly checks, or even every 2 weeks as they do tend to fluctuate over the course of the month. This is especially important when your breasts are changing a lot over a short period of time — when you're pregnant, breastfeeding, or weaning. The best way to quickly notice any changes, is to get to know your breasts very well. Even the slightest change is worth seeing your health care professional about.
How to do a Self Breast Examination (SBE):
Step 1: When lying down, in the shower or sitting; raise the arm of the breast you are checking above your head.
Step 2: Gently feel with all 4 tips of your fingers all over and around your breast. It's recommended to do this in 3 ways:
In a circular, spiral motion from the nipple all the way to the chest wall.
From the outside in, in a star formation.
Up and down from the armpit to between your breasts.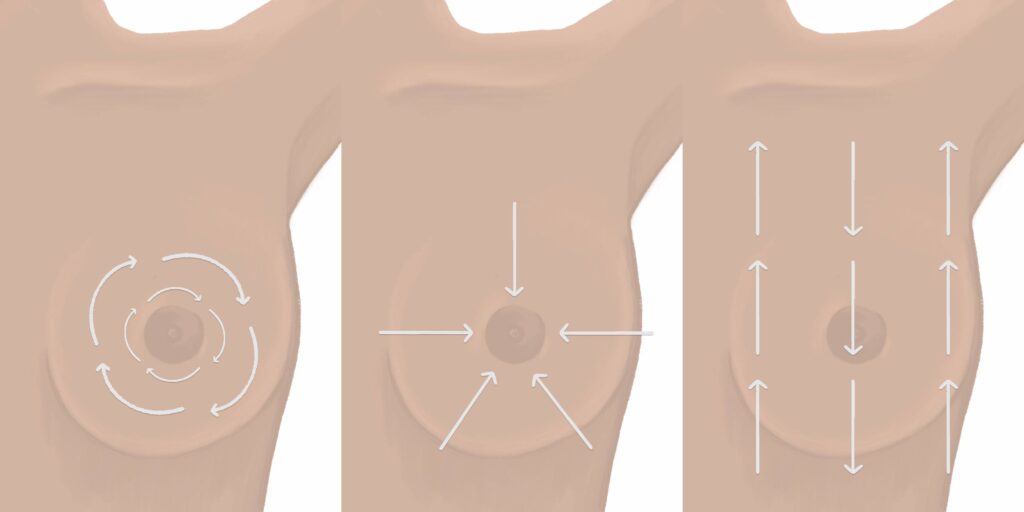 Step 3: Take note of any of the following:
Lumps
Bumps
Pain
Swelling
Discharge
Skin changes
Nipple changes
Thickening of the tissue or skin
Whilst there is a lot of research out there, they still don't know what causes breast cancer. There are some factors which may put you at greater risk, however.
Lifestyle risks (the ones you have control over): According to Breast Cancer Australia, these factors put you in a higher risk category, but by no means guarantee you will develop cancer.
Regular alcohol intake
Being overweight or obese, especially post-menopause
Lack of physical activity
Smoking
Not having children or breastfeeding (this one's interesting for us mamas)
According to Cancer Australia, having children and breastfeeding for an extended period of time decreases your risk of breast cancer by 7% for each child you've had. It is thought that the changes that occur in the breast during a full term pregnancy or whilst breastfeeding, make the cells less likely to become cancerous.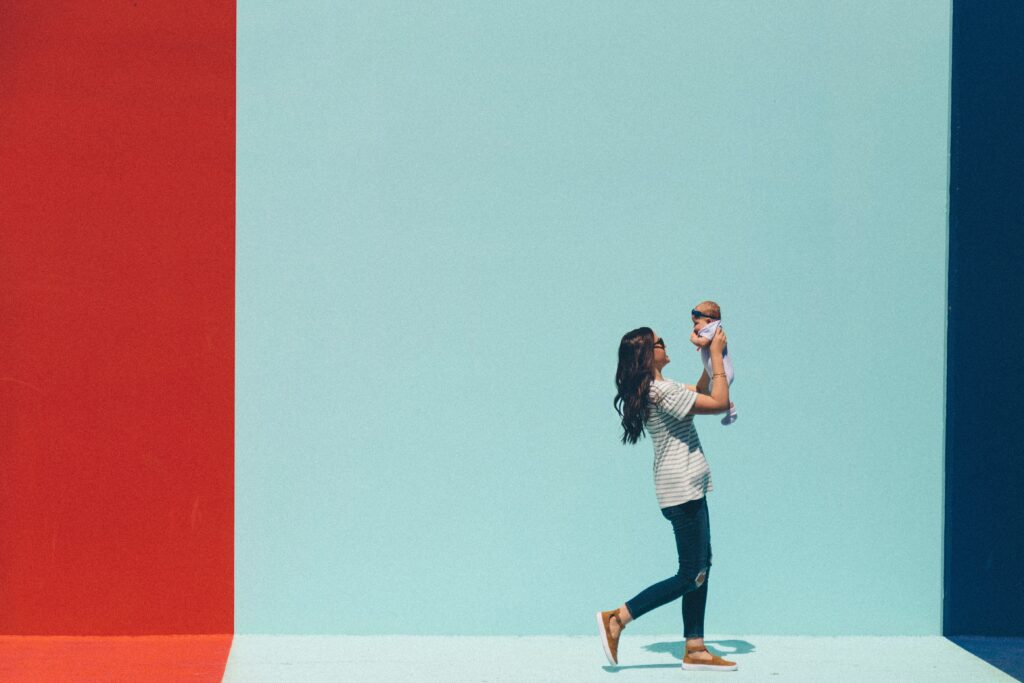 Non-modifiable risk factors (sorry, these you cannot change): Having none of these risk factors doesn't guarantee you won't develop breast cancer, nor does having any or all of them mean you will.
Being female
Aging — more specifically being over 50
Family history of breast cancer
Presence of BRCA1 & BRCA2 genes
First period before you're 12 years old
Late menopause
High breast density
Contrary to some popular beliefs, these things have not been proven to cause breast cancer:
Microwaves
Mobile phones
Deodorants
Wired bras
Early detection is the best way to beat this cancer, which affects so many of us. Most people will know someone who has breast cancer. With the right information and tools to perform self breast exams, and the confidence to speak up about any changes, we can improve our odds against this silent enemy.
—
Disclaimer: Cake does not provide medical advice, diagnosis, or treatment. Any information published on this website or by this brand is not intended as a substitute for medical advice, and you should not take any action before consulting with a healthcare professional.
LIKE WHAT YOU READ?
Join CakeMama Club & get 10% OFF your first order!
Plus you'll get tips + tricks for pregnancy, postpartum & breastfeeding, get member-only offers, earn CakeCoins every time you shop + more. Learn more