I am not sure what I love more? The sound of the waves rolling in, sand between my toes, the warm sun kissing my skin or the sounds of children laughing and playing.
Heading off to the beach for the day can be a logistical nightmare, so we have come up with a list of Mummy Beach Bag essentials to help make your day out pleasant and stress free.
Beach Bag
Invest in a good quality beach bag.
We recommend il Tutto's beach bag 'The Queenscliff'.
The Queenscliff beach bag is large in size and is made from canvas and PVC. This bag is strong and durable and ideal for wet environments.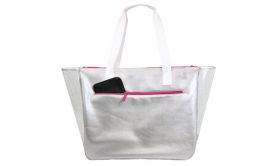 Features include:
– Two large waterproof zip top compartments
– Large back zip pocket for valuables
– Silver waxed coated canvas front and back is water resistant and can be easily wiped clean
– Colour pop – handles and highlights
– il Tutto monster teddy charm
Purchasing a good quality bag is a good investment, as it will continue to provide you with good service for years to come.
Mummy accessories
These might include:
Sunglasses
Keys
Phone or camera for capturing those precious moments
Magazine or book
Lip chap
Cover up or sarong
Food
It is always a good idea to pack a small icebox with fresh food. Pack snacks that are nutritional easy to eat and with minimal fuss!
Nuts
Breakfast bars
Fruit
Water
Cookies
Remember to take any empty food containers and bags home with you at the end of the day and keep our beaches clean.
Sunscreen
Invest in a good skin sunscreen i.e. SPF50+ (approved by the skin cancer council). Remember to reapply throughout the day, especially after swimming.
I find the spray on sunscreens particularly good, as they are easy to apply and less messy.
Hats
A must have for any hot day. I recommend a wide brimmed hat to keep the sun off your face, shoulders and neck.
Baby wipes
Baby wipes are essential for any Mom. They are so useful for cleaning up the little hands and faces.
Beach toys
Pack your children's favorite bucket and spade along with any other robust toys that will handle the salt water. It is a good idea to take a mesh carry bag for beach toys. This way the sand falls through the mesh and you avoid taking too much sand home.
Beach Towels and Blanket
It is a great idea to pack a large blanket to sit on. This way you have a dry sand free area to sit on, leaving your towels for drying yourself only.
Togs / Swimsuit
Choose good quality swimmers that are UPV 50+ tested. They will help to protect your skin from the harmful UV rays and will last longer.
Rosewater swimwear for mothers is a swimwear brand designed specifically for pregnant and nursing mothers.
Features include:
– Flexible wire for added support
– Fuller bust capacity
– Built in shelf for support
– Racer back design for lift and comfort
– Designed to accommodate a growing belly
– Drop down cups for feeding
Change of clothes
Pack a change of clothes. Most beaches will have shower facilities available to rinse off and get rid of any excess sand.
Clean dry clothes will ensure comfortable children who are less likely to complain on the drive home.
Liner for the car
A large plastic liner for the boot is always a great idea. This way you can place all of your damp, wet and sandy beach gear into the car without making too much of a mess.
Items can then be removed from the car when you get home and rinsed out at your convenience, ready for the next trip.
—
We are super excited to be giving away il Tutto's Queenscliff beach bag.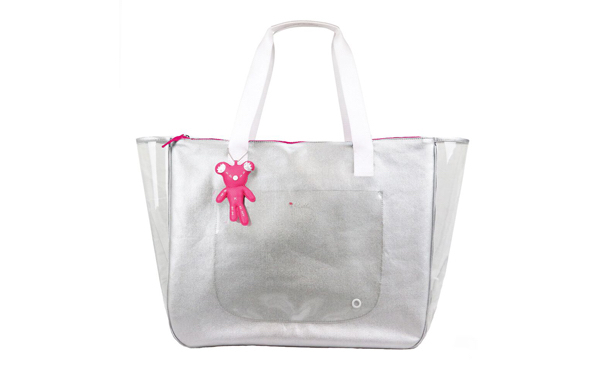 1. Simply leave a comment on our Instagram page under the beach bag post for your chance to win.
2. Tag two (2) friends.
Competition ends July 8th 2016 EST.
Good luck!