Maternity Bras 101: The Definitive Guide to Finding the Best Bra For You
A maternity bra or a comfort bra, as they can be known is designed and engineered for women to wear during their pregnancy. Maternity bras can be wireless or with a softer flexible wire. The flexi-wire maternity bras are constructed with a wider smile (shape) for the wire to fully encompass your breast tissue and sit under and around your breast. The wireless options, which include seamless maternity bras, also tend to be popular for leisure, weekends and time around the home.
Maternity bras tend to be made from soft, breathable fibres, cotton lining etc. to provide comfort and the ability for women to stay cooler. This is much required especially as a woman's body temperature will rise whilst pregnant.
Why do I need a maternity bra
During pregnancy a woman's breast will go through a lot of change. Some women will increase up to 3-4 cup sizes, making the breast much larger and heavier.
Regular bras are not designed for your bust during this time & won't fit. They will become tight, restrictive and can cause tissue damage if an incorrect size is regularly worn.
They look beautiful but can be restrictive, as they can contain heavy wires, can be itchy and irritable to wear. They are also generally not built with any give or allowances to cater for the change shape of a woman's body and bust.
A maternity bra is specifically constructed and designed to give the wearer support, comfort and a greater stretchable fit that allows for small amounts of movement in breast size, without compromising its fit.
A good supportive maternity bra is vital to ensuring good breast health and can help to reduce pre-mature sagging and stretch in the breast.
Not all bras are created equal
As you are aware, there are many different types of maternity bras in the market i.e. Seamless bras, flexible wired, non-wired, sports, full cup, soft cup and contour maternity bras to name a few. Prices can range from $10-$100. You generally get what you pay for.
Bras with a higher price point generally tend to be made to a better quality & standard. They will wash and retain their ability to perform (look, support & fit) for longer. They are designed to endure the rigours of wash and wear, which is needed in a maternity bra.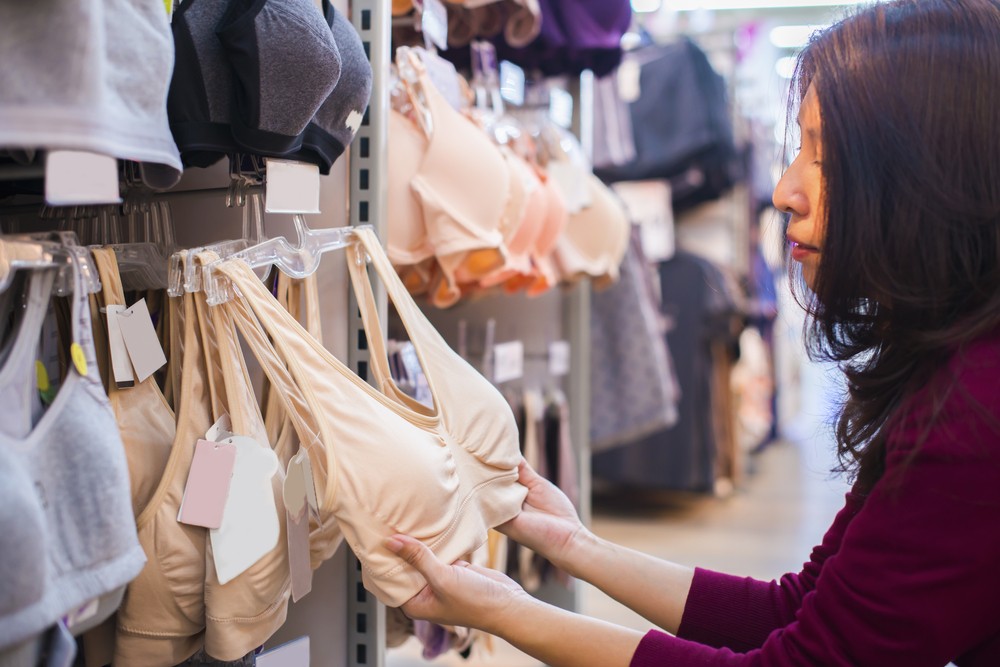 What features should I look for when buying a maternity bra?
Look for a maternity bra that contains the following features:
5-6 hook and eyes – this will allow room for the rib cage to expand. Get ideally fitted on the near tightest hook, so that you have room for expansion on the looser hooks, as your ribcage expands to.
Cotton lined cups – this will enable the skin to breath and keep cool especially as you're likely to get hotter faster
No itchy lace exposed to the skin – women are generally more sensitive when pregnant.
Cotton lined straps for extra support and strength – As the bust grows, its weight increases. This can be quite uncomfortable especially as you won't be used to it. A lesser quality, overly stretchy bra strap can also place undue pressure on the shoulders, which ends up carrying most of the weight of the breast, as opposed to the bra frame.
The lower cup is strengthened, which prevents the fabric from being overly stretchy. This provides for additional support and lift
The Upper cup needs to have some give to avoid it cutting into the breast tissue, especially as you grow
80% of the support in a bra comes from the back band. A Double layered back band will provide you with the security, support and strength in a bra
Nickel Free hooks and sliders are less like to cause and allergic reactions or rashes, which are also common.
It is our recommendation that you get fitted for your first maternity bras at about 3 months of pregnancy by a professional bra fitter, when your bust would have settled after initial hormonal development. By this time your breasts will have stabilised.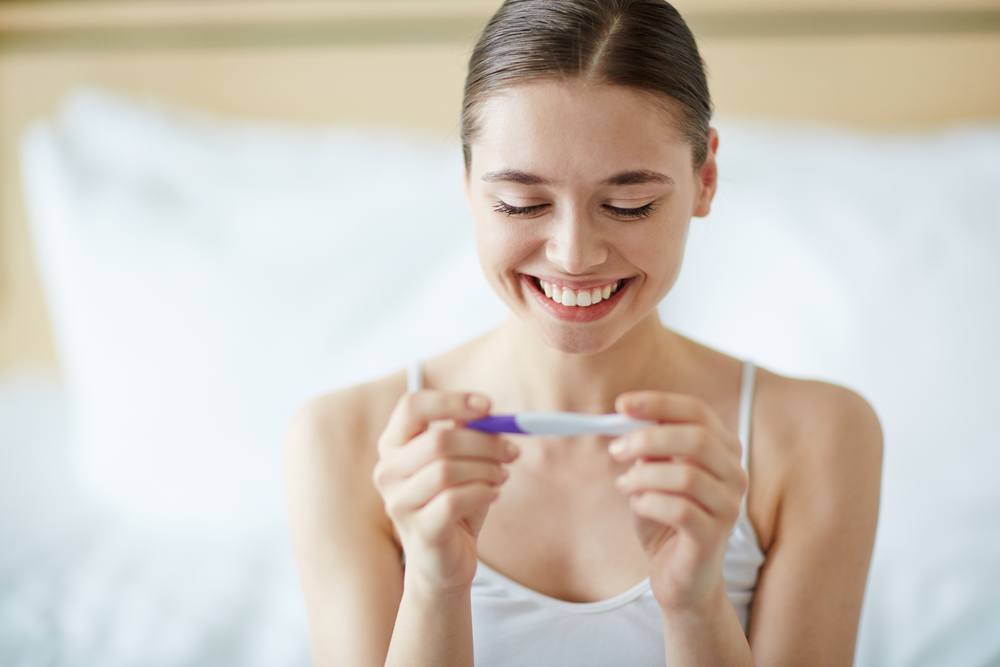 When should I buy a Maternity Bra?
Most women will experience a rapid increase in their breast size over the first 3 months of after conception.
Rapid growth in your breast will cause your breast to feel engorged & swollen. Your regular bra is likely to be uncomfortable and restrictive. When this happens, it's a tell tale sign to consider a maternity bra. We recommend stopping wearing your regular bra.
The main reason for this is that most cup and band size specific bras won't fit correctly any more.
Start by investing in a good quality seamless maternity bra, which you can especially wear around the house, on the weekends etc. This bra should provide you with good levels of support and should have a moulded stretchy cup for cup depth. It will support you without restriction.
Most Seamless bras come in sizes XS-XXL – check the size chart on the tag or packaging, to determine which size that's good for you.
After about 3 months, it's a good point to be investing in a good cup & band size specific products. A good quality maternity bra is especially designed to give the wearer maximum levels of support and comfort, which is very important during this time when your breasts are changing.
Looking after your breasts during pregnancy will help prevent premature breast sagging and breast damage.
Breast health
A woman will experience changes in her breast size and shape throughout her life. Aging, pregnancy and breastfeeding are all factors that affect the size and structure of the breast.
As we age our skin looses elasticity. he skins ability to remain firm and plump is lost this is when sagging occurs.
During pregnancy and breastfeeding the breast increases in size and weight dramatically. The skin is stretched during this time and strain is applied to the ligaments and tendons that are holding the breast tissue in place. If a poorly fitted maternity bra is worn during this time, it can aid in further damage as the ligaments have to do more work to hold up the breast.
After pregnancy and or the conclusion of breastfeeding a women will often find that the breast will return back to a similar size as pre-pregnancy. However, the shape is different and she is often left with excess skin.
A lot of women will find that their breasts are heavy at the base and will find push up bras and or padded bras helpful after nursing.
How many Maternity Bras should I buy?
It is our recommendation that you buy a minimum of four Maternity bras that will compliment your lifestyle and your wardrobe requirements.
A good place to start is with the following:
Basic T-shirt bra in Beige for work
Basic T-shirt bra in Black for work
Seamless bra for around home
A prettier, lace option/s for occasions
Purchase no less than 3 bras! One for the wash, one for wear and one for the drawer. It is not necessary to purchase a huge amount. What's important that you purchase quality bras that fit you well & will maintain their shape, stretch and support?
A good maternity bra will last approx. 6 months if worn on a weekly basis
How should my maternity bra fit & look?
As you are probably already aware, the experts say that approximately 80% of women are wearing the incorrect bra size.
There are a few simple tests you can do at home to access whether your bra is fitting you correctly.
Stand in front of the mirror in your current bra:
1. Bend forward slightly placing your boobs into the cups and then fasten the band to your liking
2. Your maternity bra should fit reasonably firmly around your rib cage without restriction.
3. Ensure your straps are not digging into your shoulders. Adjust the straps if needed. They should fit comfortably and not feel tight or slip off your shoulders.
4. The back band should not cut into your back tissue. Loosen the hook and eye, as needed trying to stay close to the tighter hooks. If this is not possible you require a larger band size.
5. Your back band should not ride up your back. It should sit comfortably in a horizontal position. Adjust the hook and eye to achieve this position. If this is not possible, you will need to go down a band size.
6. Importantly, your breasts should not appear to bulge over the top or sides of the cups. If this occurs you need to go up a cup size.
7. Ensure your breasts are filling out the bra cups, and that they fully encompassed in the bra cups. The band should fit firmly against your rib cage. If it pushes forward, the cup may be too small. You may need to go up a cup size.
8. If your bra cups are not filled out, baggy or loose, we recommend you go down a cup size.
Download your FREE Maternity Bra fitting guide today. Downloaded by 50,000+ pregnant & nursing women, you'll also love the step by step guide to fitting and caring for your bra.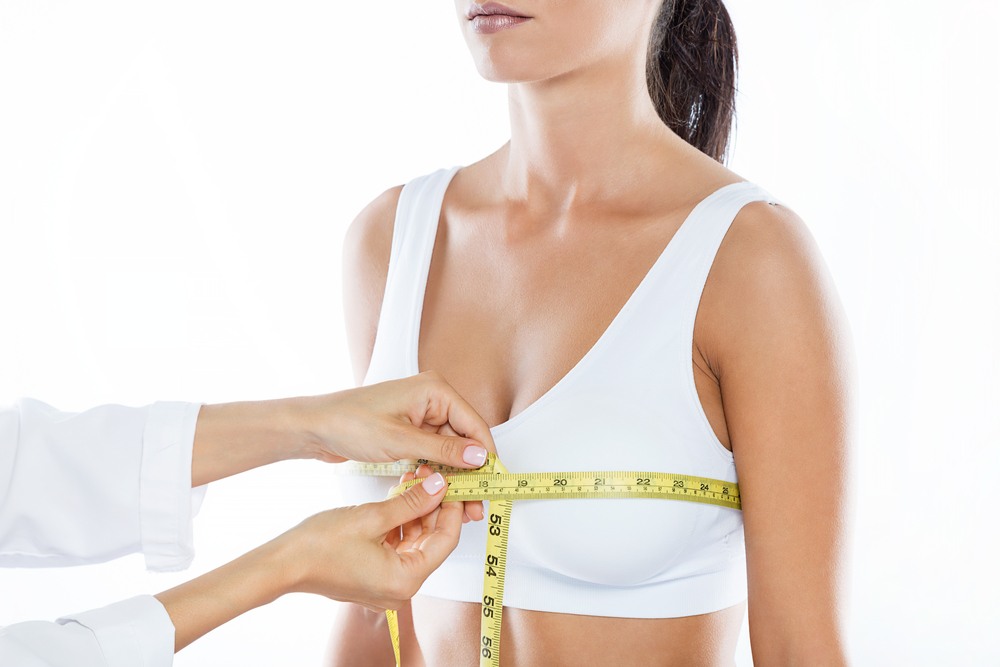 What bra size should I be wearing?
It is important to remember that your bra size is just a number alphanumeric representation of your bust.
We always recommend getting yourself fitted by a professional bra fitter. Should you not have access to a store or fitter, start by looking at the size of your current bra that doesn't fit. Wearing it, work out the symptoms! Is it a cup size too small or two too small?
What does the band feel like? Is it too tight?
Using the above method, try to work out your new bra size. Most good online stores like our own, offer free shipping & exchanges. We recommend purchasing one or two to determine your size first or order several in a few adjoining sizes, some of which you can then send back, after you've found your size.
Also remember, every brand and potentially bra style will fit slightly differently, so its important you're happy with the fit of the bra on your body.
Lastly, remember that there will be some changes to your body during months 3-9 of your pregnancy. Ensure the bra isn't too tight or too loose. A good maternity bra will also have a certain amount of give in it to avoid itself becoming redundant too fast.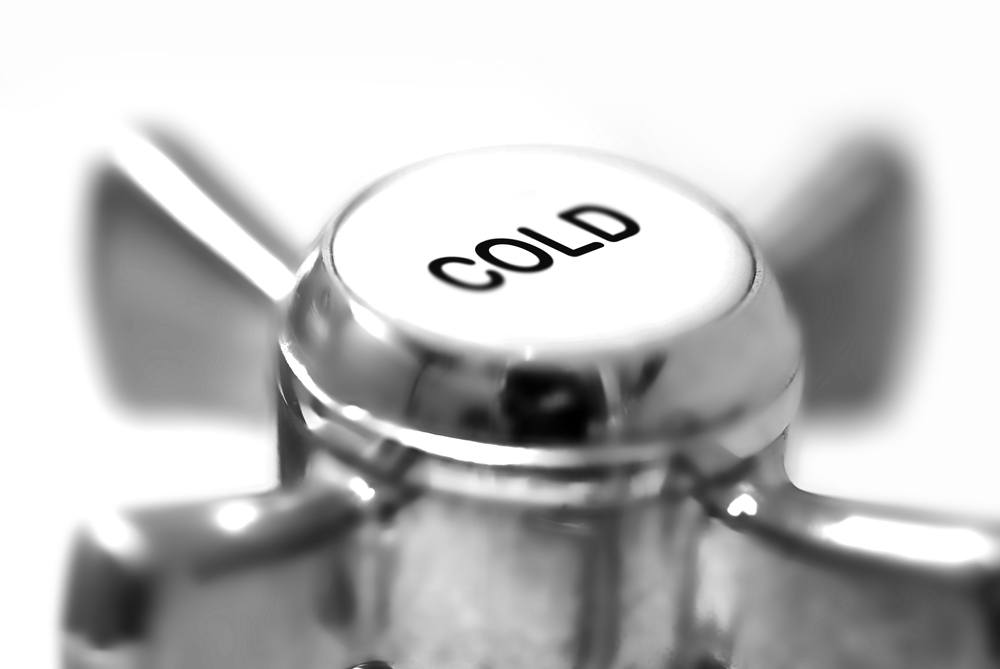 How do I care for my maternity bra?
Maternity bras are hard working. They have to support a heavier bust and do tend to get worn more often than regular bras, which you will naturally have more off.
It is important to look after your maternity bras, as you especially need them to function. Read the care label and follow the washing instructions to help extend the bra's life.
A lot of brands suggest you hand wash their bras. We know this is not always possible or practical, but we recommend you wash your maternity bra in a lingerie wash bag at a minimum. This will help to avoid the lace, fabric, being caught on velcro, zips and any pulling of delicate trimmings and fabrications.
Also wash in cold water, as this will help to avoid fading and shrinkage of fabrics, such as cotton (Cotton is often used in the wire channelling, if hot or warm water is used the cotton will shrink and the wire can pop out the end or start to squeak).
Wash your darks and lights separately. This will also help to avoid any dyes running and will keep your whites looking beautiful and fresh.
Hang your bras out to dry in a shaded place. Avoid direct sunlight, as this will fade the fabrics.
Avoid using a dryer, as this will damage any wires and shrink the fabrications. It will also loosen the fibres, making the bras less supportive and functional over time.
Drip dry do not wring out the bra as this could damage the construction and fabrication of the bra.
Once washed and dried, store in your lingerie draw.
Keep your moulded cups open and fit one inside the other. This will avoid denting of the cups and will help to retain the shape.
Soft-cupped bras can be neatly folded with straps tucked in.
All good bras have a limited life expectancy of about 6 months. Washing and caring for them correctly will help to prolong your Maternity bras life giving you better value for money.