What Is a T-Shirt Bra and How to Choose One
Simply put, a T-shirt bra is a bra that is not visibly seen from under a T-shirt. It is usually designed to be a basic, everyday bra, containing minimal lace, embellishments and decorative detailing.
T-shirt bras usually contain some type of padding, foam, spacer, which is then molded, to help create a smooth contoured profile and a flattering shape form underneath clothing.
T-shirts bra's come in a range of different colours with beige and black being the most popular. A beige T-shirt bra when worn under a white T-shirt cannot be seen, as it blends into the wearers flesh tone.
TIP: The beige tone you choose to wear is dependent on your flesh tone. Darker skinned women should look for a darker tone of beige (more like a mocha colour), with lighter skin women looking for a cooler softer tone of nude.
Do T-shirt bras always have padding?
Not all T-shirt bras come with padding. However, a large percentage of T-shirt bras do. Some contain structured built in padding, while others have removable pads for your convenience. This is because women are looking for a discrete smooth profile.
The disadvantage of no padding is that the nipples can push through the fabric, which for some women can be less than desirable.
This is particularly note worthy for pregnant and breastfeeding women who have enlarged, hardened nipples.
Which T-shirts bras work best for the larger bust?
During pregnancy and while breastfeeding our breasts become much larger. For some women this is a welcomed change. For others this may not be the case.
Padded, foam bras can accentuate the size of your bust. This is because some bras have much thicker foam padding than others.
A fuller busted woman who is looking to minimize her bust should ideally look for a spacer foam T-shirt bra. Spacer foam will give the wearer a smooth, slick profile and added support without the bulkiness of a foam pad.
Spacer fabric is much thinner than traditional foams used in T-shirt bras. It preforms much better as it molds to the body, providing for a less bulbus appearance.
Which T-shirt bras work best for nursing mothers?
Folding down a bulky foam cups is not easy when trying to breastfeed. Its preformed shape may make it difficult to undo and stay lowered. It can be fiddly and less than discrete too.
A spacer foam T-shirt bra is generally easier to peel back and fold down when nursing or breastfeeding. It contains less bulk and is more user friendly.
Look for a bra that contains an A-frame inner support structure. It will provide added support and discretion while feeding.
6 Hooks and eyes for easy adjustment as your rib cage expands and contracts.
Adjustable straps and or J hook for versatility from under a variety of different T-shirts styles.
A flexible wire for added support and good shape.
Cake Maternity T-shirt bras
One-piece front cup and frame design for a smooth seamless appeal
Flexible wire for extra support and great shape
Spacer cup bra for a snug fit that moulds to your shape
Sufficient stretch to accommodate without restriction
Easy drop down cups for feeding
6 hook and eye extension for ribcage expansion
Inner Cotton A-frame support
Available in 32C – 40K
Uses Oeko-Tex® Standard 100 materials and accessories, to ensure this garment is free from harmful substances
Cold hand wash recommended
This style fits slightly bigger in the cup. If in doubt, purchase one cup size smaller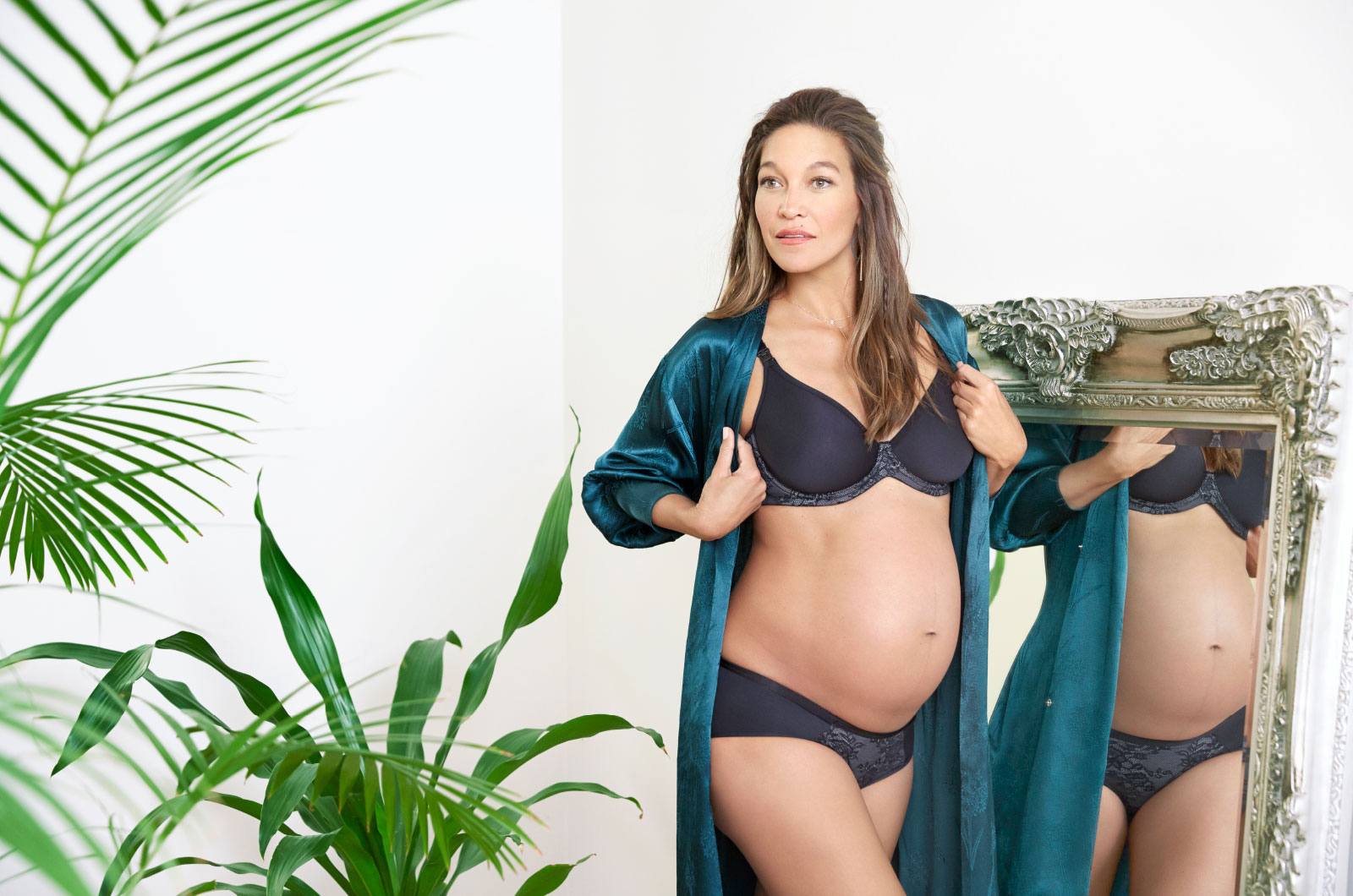 Flexible wire
Spot A-frame folded edge sling
Satin top cup trim
Contour spacer cup
Drop down cups for feeding
Lace bra frame and back band
Uses Oeko-Tex® Standard 100 materials and accessories, to ensure this garment is free from harmful substances
Available in sizes 30B-38H UK
Cold hand wash is recommended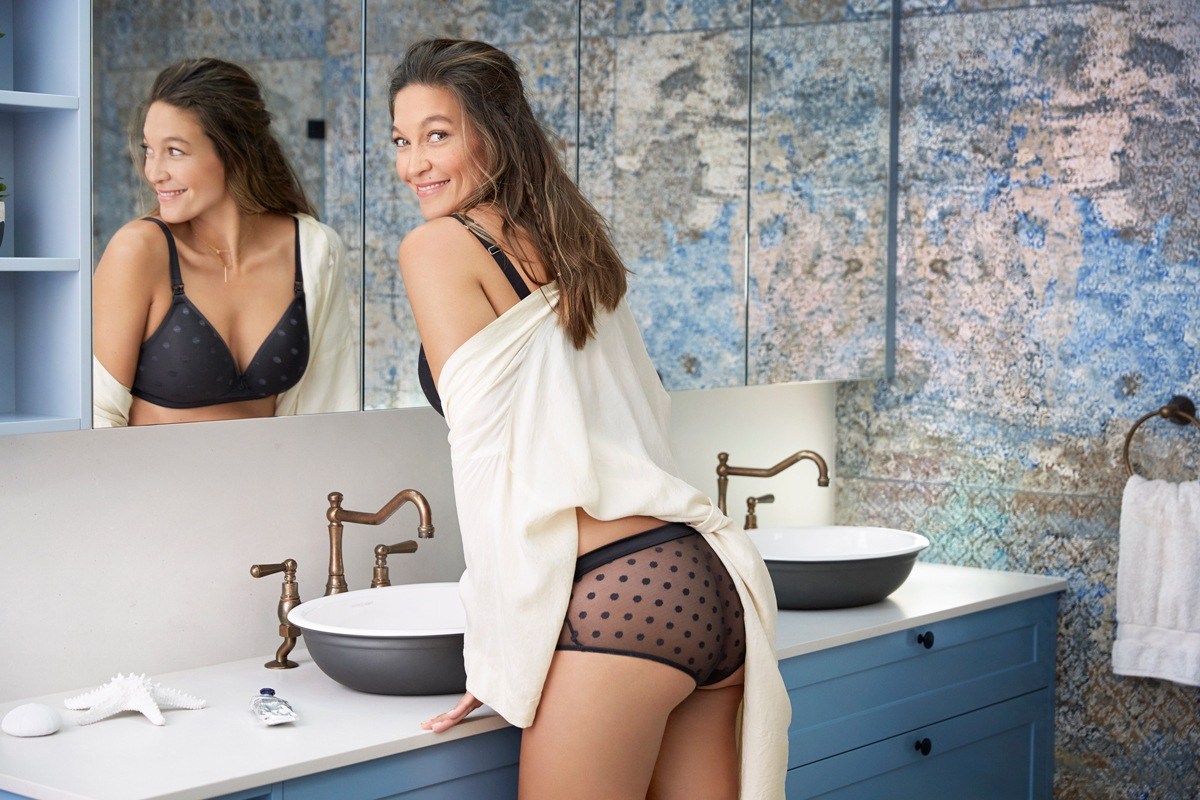 Non-wred
Wide, adjustable shoulder straps for full support
Internal cotton sling for added support
Easy to use nursing clips
Contour cups for a smooth profile
Light foam moulded cups
Uses Oeko-Tex® Standard 100 materials and accessories, to ensure this garment is free from harmful substances
Available in sizes 30A-38E UK
Wash in cold water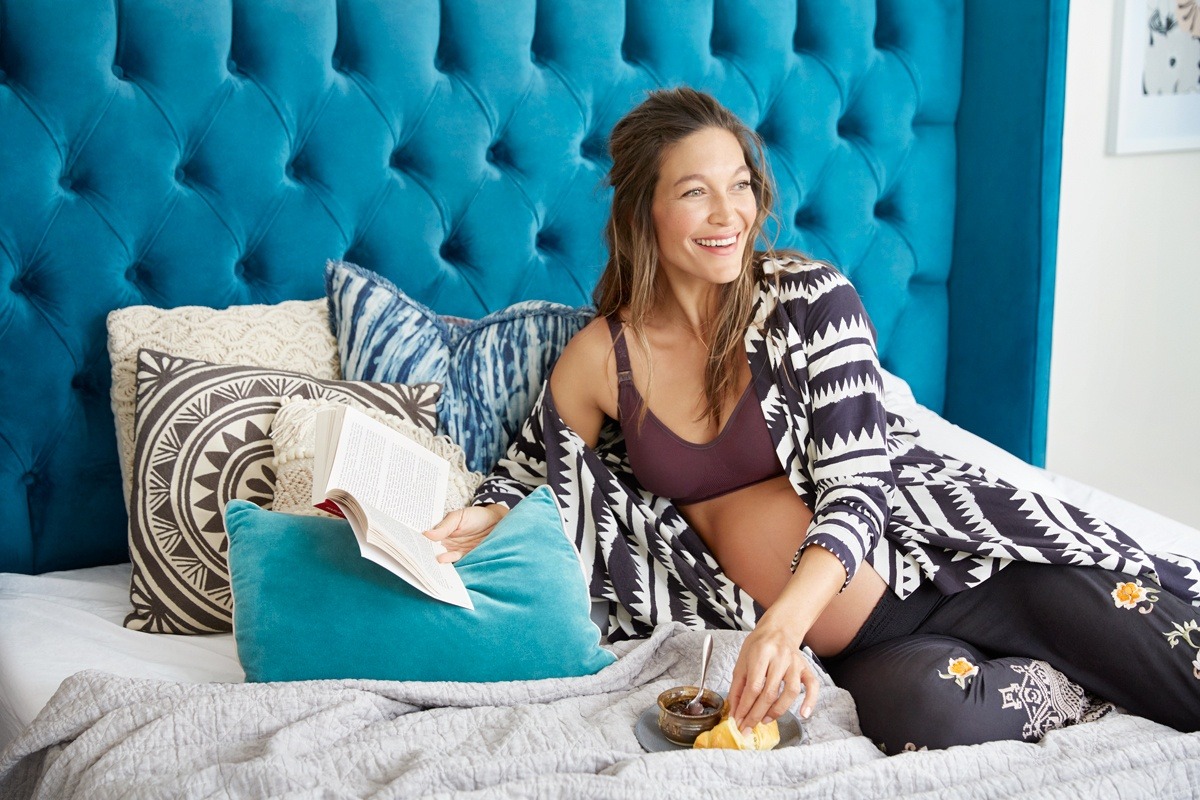 Rock Candy seamless nursing bra
Easy Sizing – S, M, L, XL
Removable foam pads for shape, support and discretion
Regular bra back opening for convenience
Cross over back strap option
Special, grippy straps that will restrict slip & increase support
Fabric moulded cups for smooth seamless appeal
Quality anti-pill yarn
Smooth seam-free side panels
Stamped care labels avoiding itchy tags and stitching
6 hook & eye extensions for greater adjustability
Superior fabric with high elastic for stretch memory
Additional side panel support ribbing
Uses Oeko-Tex® Standard 100 materials and accessories, to ensure this garment is free from harmful substances
Cool machine wash