Pregnancy is an exciting time.
Creating memories of this time in your life is something you will cherish. In this digital and social media age women are continuing to share more too.
We have compiled a list/starting point to help guide you through a maternity photo shoot.
What photographer should I use?
Deciding on a photographer is an important step. Do your research and choose a photographer who you feel comfortable with. If you feel shy or nervous around them, this will reflect in the images.
TIP: At Cake Maternity we only use female photographers.
We find the rapport between model and photographer to be more relaxed and natural. This is particularly true should you choose to do a lingerie or semi-nude photo shoot.
Look through the photographer's portfolio to ensure you will receive the style and quality of images you are after. Discuss the price and package in the early stages to avoid any disappointment later.
Remember you get what you pay for. More experienced photographers will command a higher price and this will usually be reflected in the results.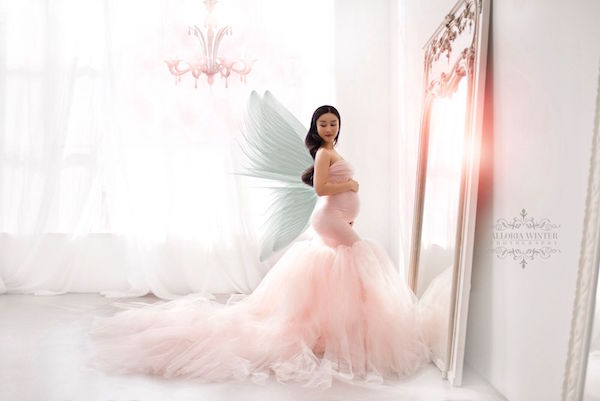 Location
Decide on whether you want a studio shoot or a shoot on location.
Most professional photographers will have their own studio setup with lights and props.
It is important to understand that a studio shoot tends to be more posed and contrived, but can result in some beautiful and dramatic imagery.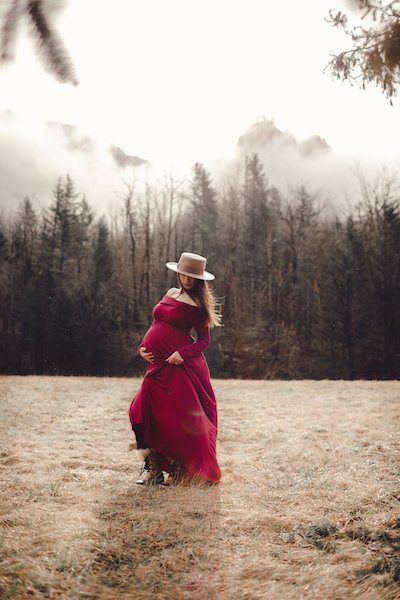 Environment
Shoots on location can appear more natural.
A location could include your home, garden, beach or special place.
Subject matter
This memory will be a permanent record of this special time in your life.
Think and choose carefully the stage of pregnancy you want on record and who will be in the shoot.
Some ideas:
Mum only
Mum and Dad to be
Mum and other children
Mum, Dad and children
Mum and parents
Mum and pets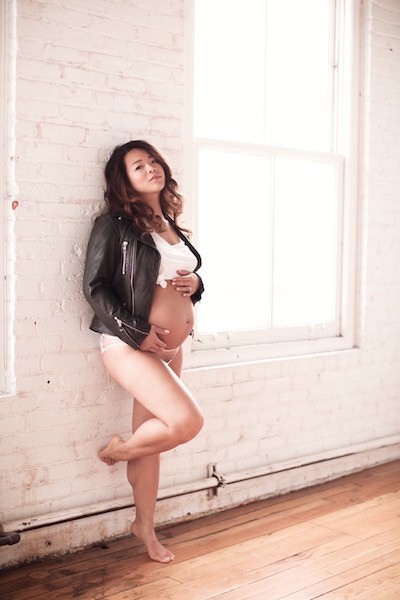 Poses
It is important to remember that if you feel comfortable when posing this will result in a more natural fluent pose in the photograph.
Experiment with standing, sitting and or lying down positions, until you find a pose that feels write for you.
Don't be forced or encouraged to remain in a pose that feels unnatural. Finding the right position can take time so be patient.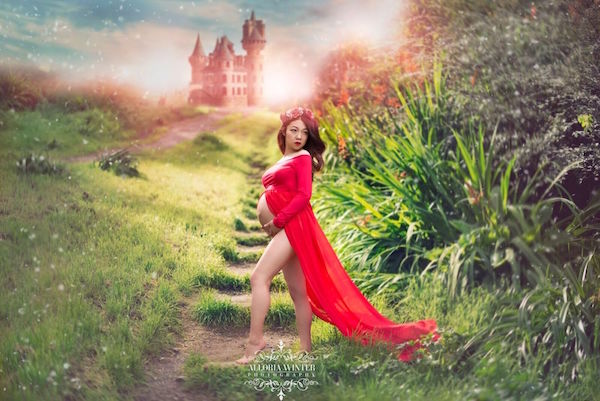 Themes
The ideas are endless.
Pinterest and Instagram are wonderful sources of inspiration for those with a less creative mind.
Your selected photographer also is likely to have some great ideas.
Your photos should represent your personality and can be as fun or serious as you like.
A photo shoot could be themed around a:
Baby announcements
Gender announcements
Bump shoot
Recording the stages of pregnancy
Love between mother and child
Nude pregnancy
Lingerie
Swimwear
Fantasy
Fitness
Editorial in studio
Mother and fathers love for one another
Family
Birth photos
New arrival photos
Hospital photos
Breastfeeding
Maternity photos are a lasting memory of what is a very special time in our lives. Try not to over think things too much and enjoy the experience!