Master
breastfeeding

with our

FREE

Breastfeeding

e-book

.

Written by Midwife Marney Atkins-Smith, you'll learn everything you need to know about breastfeeding from the why to the how.

Your privacy is important to us, we'll never share your information. By entering your email, you agree to receive marketing emails from Cake Maternity.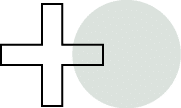 Learn what to expect when
breastfeeding & the benefits too.
We'll cover everything from what to expect during each stage of pregnancy + beyond to the 4 P's of breastfeeding. It's our aim to simply break down everything you need to make your breastfeeding experience as seamless as possible.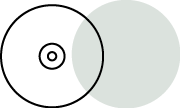 Learn how to get that perfect
latch + 8 breastfeeding positions.
Getting that first latch can be tedious but it's incredibly rewarding once you've got it. We've got some pointers to get you there and have detailed 8 different breastfeeding positions so you can find what works best for you and bub.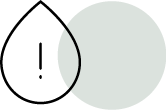 Learn hack, tips & tricks &
troubleshooting considerations.
Here you'll find a wide range of issues you might encounter and the solutions you need to get back into the swing of things. From cracked nipples to low flow to where you should keep your breast pumps, we've got you covered.

The best wireless bra ever! I have been looking for the right wireless bra for ages, it has been IMPOSSIBLE to find the right nursing/wireless bra. And then I found Cake Maternity. The Tutti Frutti bra is both beautiful, comfortable and a fit! I am so pleased :-)
LIVA G
This bra is the best bra I've ever bought, fits so well! Was feeling a bit unsure about spending this amount of money on a bra, but I'm so glad I did, worth every cent! Such a relief having a comfortable bra while pregnant! Definitely buying another!
BREEZE
"Having shopped online and purchased a few nursing bras, and sent them all back, I had given up hope for a non-wire nursing bra that's comfy and super supportive. But this bra is absolutely amazing. This is honestly one of the nicest bras I have purchased"
LILIAN J
"THE best bras! These bras are so worth the extra investment, they are truly supporting, comfortable and made me feel myself again when I came home from hospital. I ended up buying another 3 bras from Cake Maternity as I was so impressed with them."
SOPHIE
"This bra is supportive and comfortable. The switch to a non wired bra is scary for a girl with G cups (US); however, this bra manages to keep my boobs comfortable, separated, and lifted. I think these will be great to have after baby too!"
BETHANY