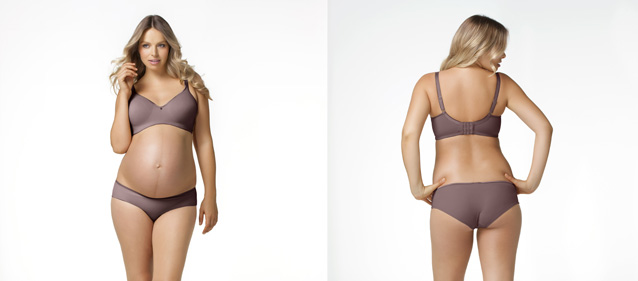 < back to blog posts
NEW RAISIN CROISSANT NURSING BRA
Arrived today! 'Raisin Croissant' is the latest edition to the Croissant range.
Raisin Croissant is a beautiful warm mushroom brown colour and complements the existing nude and black colours ways on offer.
The Croissant range has continued to be one of Cake Lingerie's top selling bras. It's unique construction and spacer foam technology contributes to its success. The design is versatile and offers great shape, support and comfort, it is no wonder that Croissant has become a favourite to so many new mothers.
Features include: A strong supportive spacer foam fabric that moulds to the body, moulded cups, seam free cups, A frame for modesty, drop down cups for feeding, fully adjustable strap, double layered back band for added support, flexible wire for great shape and lift, contrasting wire channels, hoops, 6 hooks and eyes, made with love pendant and comes in sizes 10C-18H(AU) or 32C-40K(US).
< back to blog posts