Motherhood: the state of being a mother
Motherhood is a journey and one that we will all experience differently. We will all take the wrong turn every now and then, as we learn to navigate and find balance between our family's needs and our own.
Ways to Prep for the Role of a Lifetime
Being a mother will be one of the hardest but most rewarding jobs you will ever do. There is unfortunately no complete manual that guides you through each stage perfectly as everyone's experiences are different.
There are however, a few things you can do before your baby is born to help prepare you for the role of a lifetime.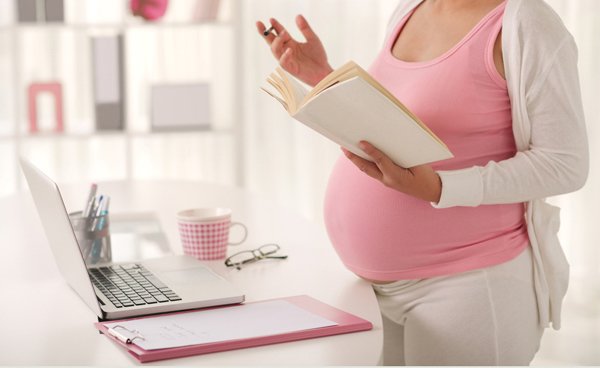 1. Read
Knowledge = Power. Take the time to read and educate yourself as much as possible. There is a plethora of information available! Take the time to sift through and take what applies to you and your family.
Remember that no one baby is perfect and what works for one might not work for another. So the information you gather should be stored and tested when appropriate. Don't be discouraged if a method does not work for you. Simply try another one until you find one that is successful.
2. Reconnect with yourself
Spend time reflecting on what is important. Identify the values that are important to you and what kind of mother you want to be.
Understand your limits and know your strengths. Reassure yourself that you are enough and that you will make mistakes along the way.
TIP: Yoga and meditation are wonderful grounding practices that help us to centre our energy. These are both wonderful tools that should be taken with you into motherhood.
3. Ask for help
Don't be afraid to ask for help. Call a family members or a friend should you need a helping hand.
4. Make new friends
Your life is about to change dramatically; which includes your social life. Get to know other young mothers in your area. Not only will they be great company but they will also be a wonderful resource.
5. Reconnect with your partner
Spend time with your partner while you can. Once baby comes you will have less time for each other, with the focus more on baby.
Talk about the things that are important to you both; morals, family values, family traditions, discipline, screen time, day care etc, to ensure you are both get on the same page.
Remind each other that you love them and promise to keep the lines of communication open to avoid resentment and feelings of unhappiness.
A happy family starts with a happy couple.
Related: Babymoon Ideas
6. Leave work happy
Should you be leaving paid employment for a period of time or permanently, hand over your role professionally! Leave the workplace with your head held high, with no feeling of guilt or regret. This way you can start the next phase of your life with a clear conscious.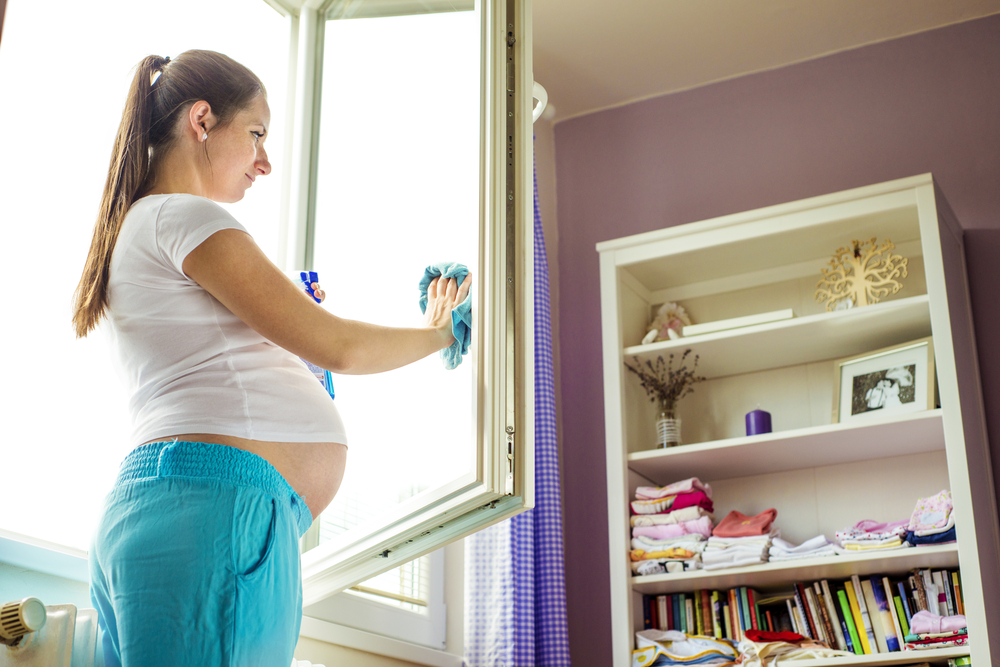 7. Nest
Take the time to prepare the nursery and to clean the house before the baby arrives. Having everything clean, tidy and in its place will reduce stress levels and will help with the mental preparation.
8. Look after yourself
Get yourself into good habits. Eat plenty of fresh fruit and vegetables, protein and low GI carbohydrates. A healthy well-balanced meal will give you longer lasting energy and will help to lift your mood.
TIP: Avoid processed foods and sugary drinks. They will leave you feeling tied and lethargic.
9. Home
Settle down in an area that works for the whole family, baby included.
TIP: When choosing a location to settle down in make a decision based on your needs not your wants: Child care facilities, schools, parks, doctors, shops, distance from partners work, public transport.
10. Say no
Learning to say no will be empowering. Don't feel guilty and be a little selfish. Your energy should be focused on you and your family at this time. Once you get into a routine and feel comfortable, you can take on more.
11. Routine
Get yourself into a routine early on. Baby's love routines and so will you once baby arrives. Routines help to simplify and organise your daily activities.
12. Anti-natal classes
Join an anti-natal class and enjoy being in the company of other like-minded couples.
Midwifes are a wealth of knowledge and will help to ease your mind and prepare you both for the up and coming birth.
My Birthing Story
I've been lucky enough to be blessed with two beautiful boys who are now 12 and 7 years old.
In both cases my pregnancies were a breeze! They were uncomplicated and I felt healthy throughout. My birth stories however, were a completely different story however.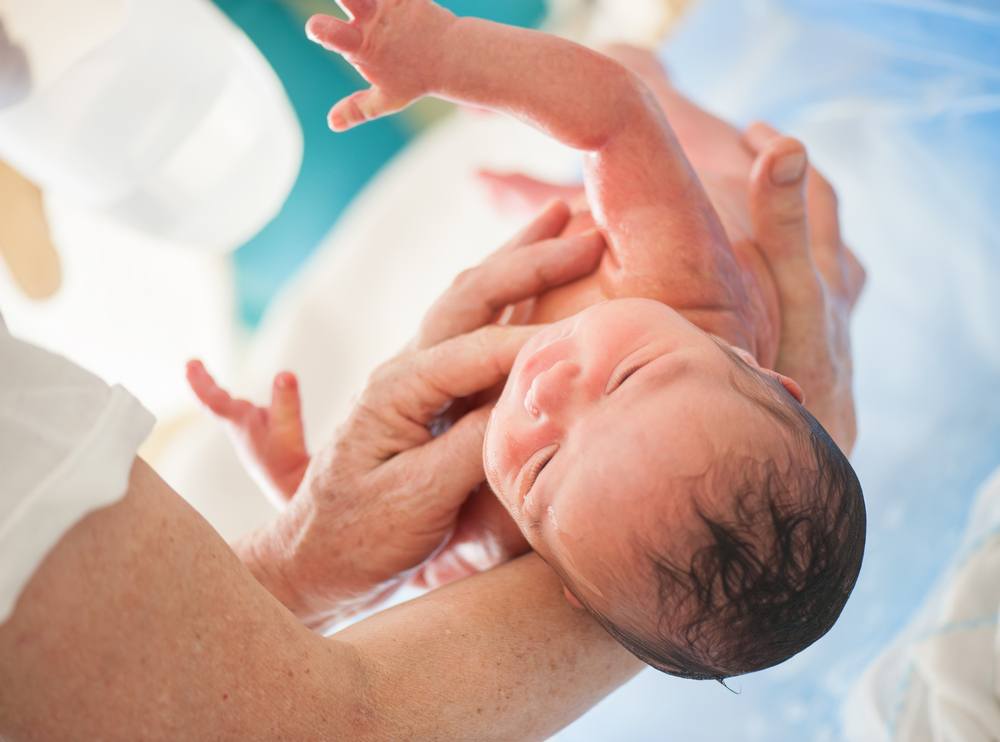 Birth Story 1
I am not the type of personality to do a lot research. I tend to go with the flow and follow my gut. With my first child Ethan, I was very keen to have a natural birth without any pain relief and after visiting the hospital I decided on a water birth. This seemed like the best choice for me as the birthing rooms were less clinical and they had warmth about them.
As far as first birth goes, I moved on very fast with Ethan, which I did not expect. My contractions started late morning and became very strong mid afternoon, which is when we decided to head to the hospital.
We were taken to our suite and I was given an examination. Things were progressing nicely. I spent the next few hours in and out of the shower in the birthing suite, enjoying the warm water on my back until I was almost completely dilated. It was at this point that I started to feel an overwhelming need to push.
Moving to the bath was a welcome relief. I felt weightless and the warm water gave me a comforting hug. The lights were dim in the room and the atmosphere calming. My partner was beside me the whole time and when Ethan finally crowned, he was there to catch him.
It is hard to describe my emotions and the feelings of relief as we looked at his toes and fingers and then noticed he was a boy. Ethan was born at 10.30pm the same day.
As far as births go, the water birth for me was a good one. I felt calm and in control the whole time. I only had a few small tears as a result, which required a couple of stitches.
Ethan was a very calm baby initially, until we jumped into bed for a much needed sleep! Ethan then decided to make his presence be known by screaming the room down. Panicked and unsure what to do, the midwife came in and helped me with his first feed of breast milk.
It was my intention to sleep that night, however, I hardly slept. This was due to excitement and the sudden realization that I now had a little baby who needed looking after.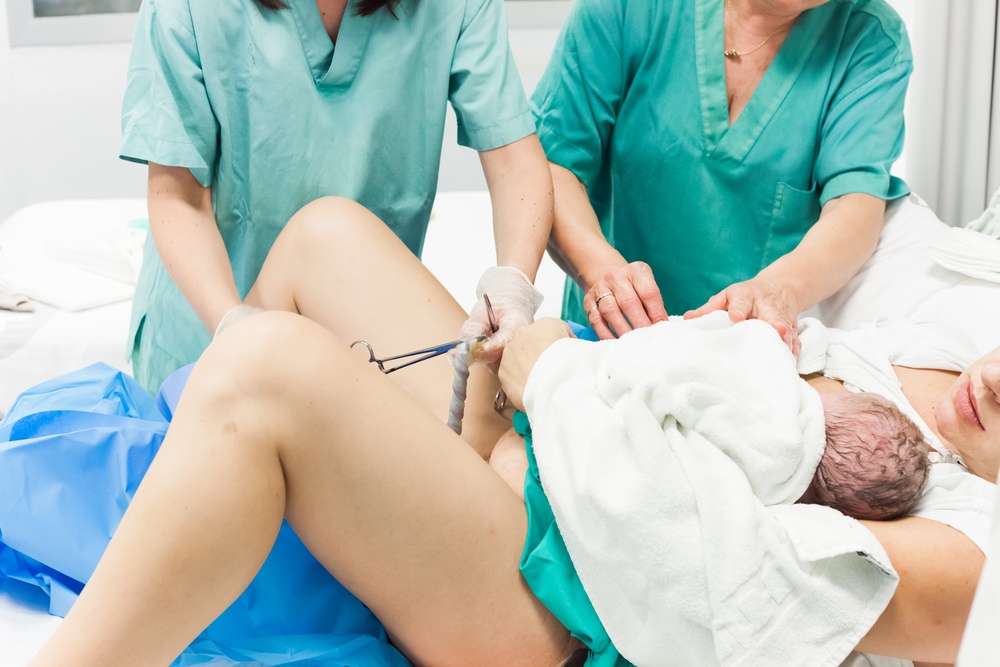 Birth story 2
My second birth, 6 years later was completely different. The midwife repeatedly told me that as soon as I experienced my first contractions I should come to the hospital, as the birth is likely to be fast, considering my experience with Ethan.
Around midnight, 3 days after his due date my contractions started. We woke Ethan up who was now almost 6 years old and made our way to the hospital. The contractions grew increasingly more and more intense and when we finally got to the hospital, I knew I was dilating.
We made our way to the room and I was checked immediately to see how far on I was. I had hardly even begun to dilate and had only achieved 1cm.
The midwife noticed a brownish discharge and advised me at this time, that baby was distressed and I would have to be closely monitored. A monitor was then placed around my belly.
My contractions continued for many hours with little progress. I was told at this time that a water birth was out of the question and that I would be giving birth on the bed. Of course I was disappointed, but to be honest I just wanted the best for my unborn child.
As the hours passed doctors started to appear in the room along with interns who had requested to be present. We decided at this time that the birthing suit was not a good place for Ethan and that he should be spared the details of his brother's birth. Ethan spend most of the night in the hospital T V room, happy and content that he was going to see his little brother soon.
The pain became unbearable and the need for relief was unbearable. I began sucking on gas and felt some sense of relief.
As night passed and daylight came I was making little progress. The doctors started talking about other alternatives for delivery. They wanted to use forceps to get him out or failing that a C-section would be necessary.
At this time I requested an epidural. The procedure was quick and painless compared to what I was experiencing. The pain relief was almost instant. I could not help thinking to myself why I hadn't asked for it sooner!
Carter was posterior and a large baby. As the doctor pulled him out his shoulders got stuck. Eventually with some pulling and vigorous movement he was free.
There was a sudden throng of activity and a need to get Carter breathing. He was almost blue in color and was not making any sounds. After what seemed like an eternity, finally the noise we were all waiting for – a cry! The relief was enormous and so was he -10LB.
Carter was born at 12.30pm in the afternoon the following day.
My partner bought Ethan back into the room and he met his brother for the first time.
The epidural was a new experience for me and I needed help to get to the ladies. My legs felt weak and it was not easy to walk. Soon after I was showered and Carter was bathed, we were transferred to the private suite where we stayed for a night before returning home.
I hope my stories demonstrate that all births are different. We should not judge or pass blame. We should support women in their experiences and understand that some choices are not always an option.
Lessons I Learned After Giving Birth
I think most women enter the world of motherhood with ideals and expectations of what it's going to be like.
We have inevitably sat and judged another woman for the choices she has made when dealing with an inconsolable child and said that we would never do that!
The reality is that motherhood is really hard and there is no defined way to parent.
1. Every child is different
I have two children. Both boys have been raised in exactly the same way and been given the same opportunities. They are polar opposites. I am constantly surprised by their reactions and the way they navigate themselves through life.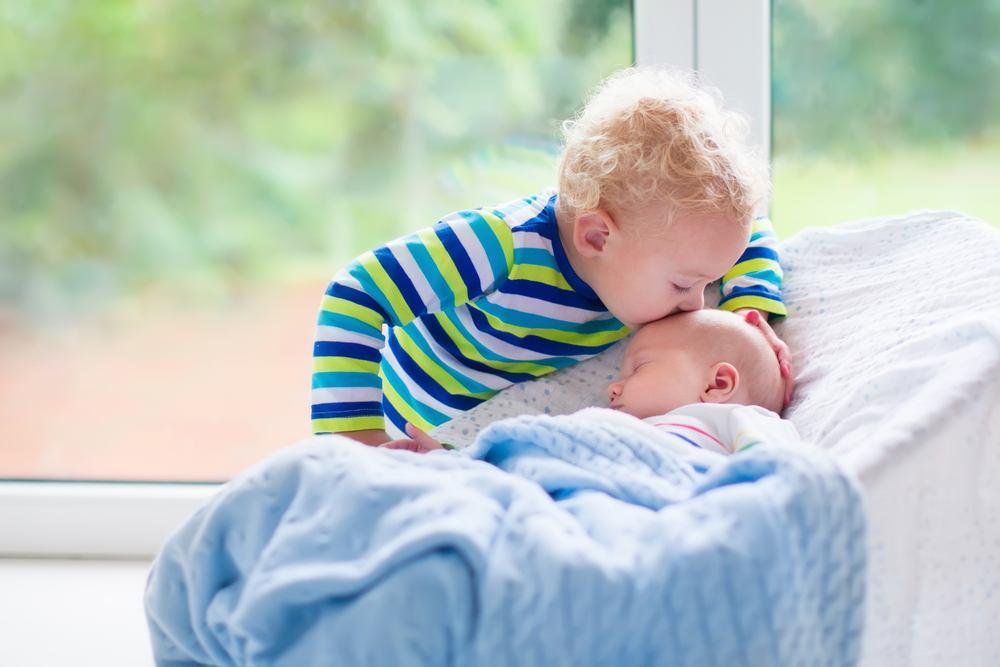 2. It is easier second time around
I was a nervous wreck with my first child. I was the oldest child of two in my family and a lot of my friends had not yet had babies. I suddenly found myself in the very strange world of parenting with my first.
With my second child it was like getting back on a bike. I felt much more comfortable and confident with my decisions. I was less fussy and stressed when it came to making decisions.
Related: First Pregnancy vs Second Pregnancy
3. Life does change
I remember when I was pregnant saying that my baby was going to fit into my partners and my lifestyle and that we would not change.
The reality was that a lot changed! Virtually every decision we made revolved around our baby's routine. We laugh about it now, as we were so naive.
4. I am strong
I learnt that my mind and body is incredibly strong. I am capable of achieving anything I put my mind too.
5. Trust my instinct
A mother's instinct is usually right. I have learned to trust my gut instinct because times after time it has proven to me to be correct.
6. I will make mistakes
No one is perfect. Mistakes are all apart of the learning process. I try not to beat myself up when I make the wrong decision and I have learnt to forgive myself. Talking to my partner often makes me feel better as he helps to put things into perspective.
I know that I will make more mistakes; the key is to learn from them and not make the same one again.
7. Learn to say no
Being a mother is a full time job. I have learnt to say no to people and not to feel guilty about it. I feel empowered and control of my own destiny.
8. Don't compare
I work hard to avoid comparing myself to others. I surround myself with caring people who are invested in me and accept me for who I am. I have little time for fake people who judge and leave me feeling less than important. I choose to have fewer loyal friends rather than lots of unfaithful ones.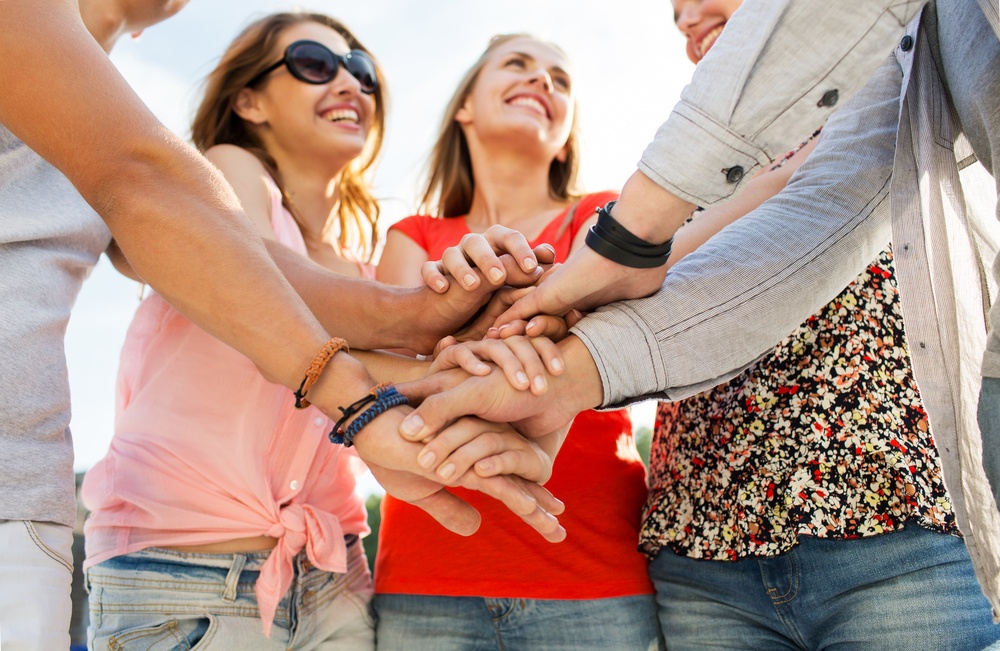 9. Ask for help
Asking for help is not shameful. I am not Super Woman and I cannot do everything by myself.
My friends and family and only too happy to help should you need it.
10. Me time is essential
Taking time out for myself is essential to being a happy mum. This is something I learnt in recent years. I try to spend time everyday doing the things that make me feel happy and alive. Me time helps me to connect and acknowledge my feelings. It is very easy to ignore my needs when I am looking after my families needs daily.
11. To lead by example
My children look up to me as a role model. It is important that I lead by example and communicate effectively with my children.
My life experiences are lessons learned for my children so that they do not need to make the same mistakes I made.
12. Motherhood does not define me
I am a women first and then a mother. Motherhood does not define me. It makes me more complete.
13. No greater love
I thought I knew what love was before having children. There is nothing that compares with the love experienced between mother and child.
Things Mothers are Grateful For
My journey has thus far has been incredibly rewarding and hard at the same time. As a mom I want to protect my children from hurt and bad experiences, but at the same time I want them to grown up to be strong independent men.
I am grateful for:
1. My body
The human body is an incredible thing and it is not until we have children, do we learn just how incredible it really is.
As I get older my body continues to change. I have to work harder to keep in shape, which means changing my diet and incorporating more exercise into my routine.
I enjoy the challenge and love looking and feeling fit.
Related: Love the Body You're In
2. Love
There is no love like that between a mother and child. Until you have a child, you have never truly loved.
No amount of words can ever describe how I feel about my children. They are the perfect package of both my partner and I. I am so proud of them both for all they are and all they have achieved thus far.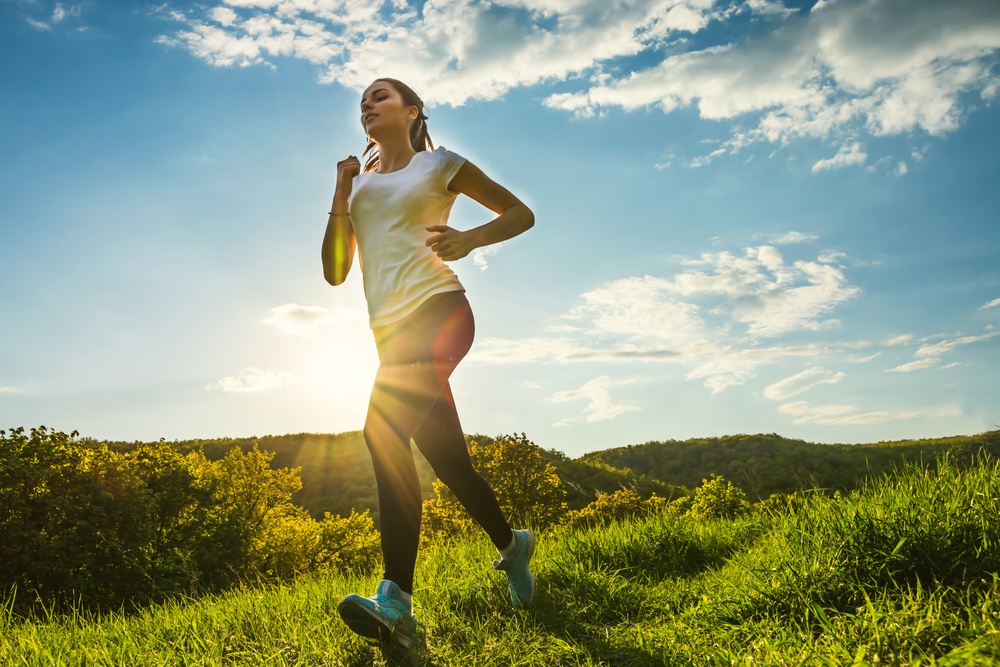 3. Good Health
We should be thankful for our good health. Exercise daily and eat well. Learn to listen to your body. Should something not feel right get it checked out immediately.
I treat my body like a temple. I nourish it with good wholesome natural foods and do some form of exercise daily. I want to be around for my children as long as I possibly can be, and experience a good quality of life.
4. Being present
Take time to enjoy the moment. We are always in a big hurry and miss out on so much.
I practice Yoga and find the calm nature of the practice beneficial. I try to live for the moment and appreciate everything around me.
5. Learning
Life's lessons are constant! Learning from our successes and failures helps us become stronger and more engaged in our surroundings.
I try to be a better person everyday for myself, my partner and for my children. I lead by example and try not to focus on the negative.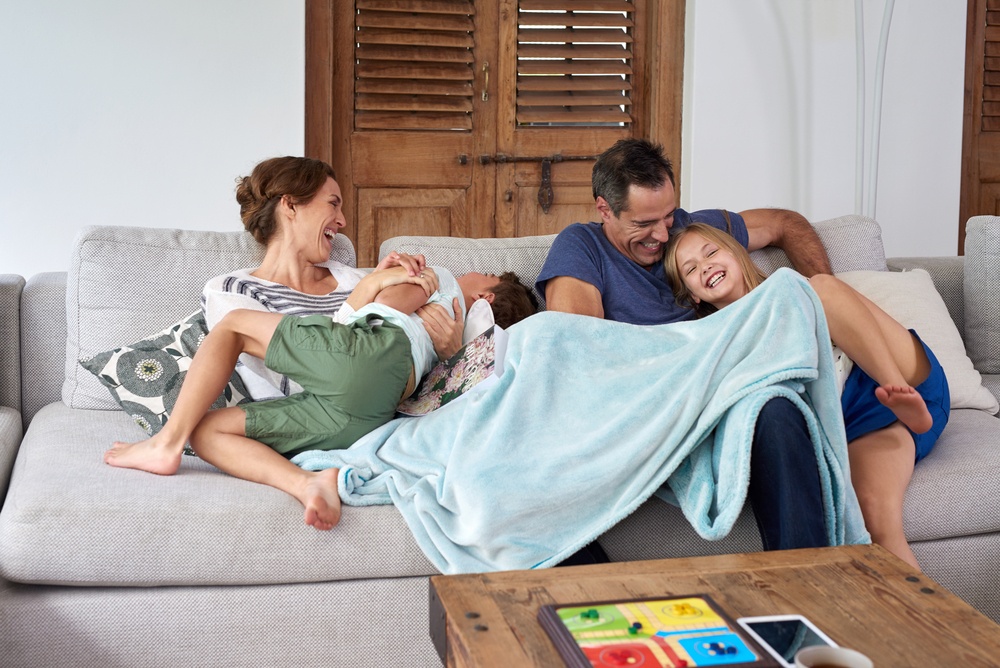 6. Family
Family is everything, all bundled into one! Family is life, love, security and fun!
I cherish every moment with my family. I know that one day my boys will be all grown up and they will begin their own journey and start a family of their own.
7. Honesty
Children say it how it is. There is nothing more humbling than being reminded by a child that you have got it all wrong, and that you don't know everything.
I am very strong willed but will admit it when I'm wrong and will always apologize should I have offended someone.
I am always honest and avoid being around people that are less than truthful.
8. Security
A good work ethic and strong belief helps build security within.
I am my own master. I choose to hang around with positive people and avoid toxic relationships that only bring me down.
I choose to have a small circle of friends. These are people I can trust and rely on should I need them.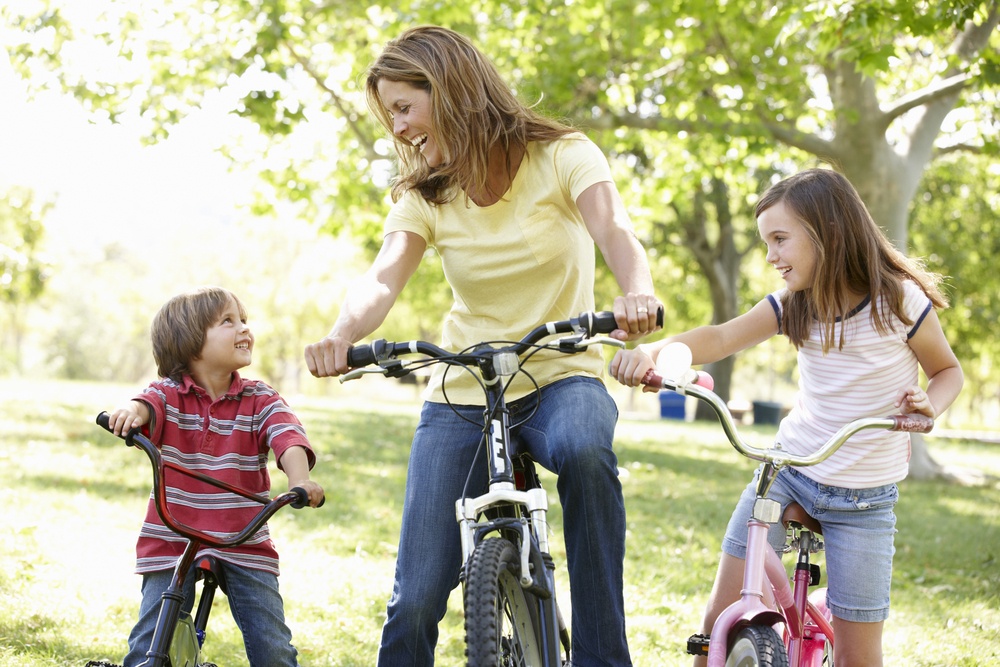 9. Fun
Playing with your children helps us to reconnect with our inner child.
I love spending one on one time with my children. Lego is a favorite of my youngest child. He is so creative and his imagination is wild. We have so much fun together building.
10. Laughter
Laughter is the best medicine! Learn to laugh at yourself and not to take life too seriously.
I try not to take life too seriously. I am very silly at heart and love to make my family laugh, especially when someone is feeling down or stressed.
11. Sunrise
Cherish the early mornings. It is such a beautiful time of the day.
I never used to be a morning person, however, I have become an early riser out of necessity, as my two children are morning people and wake at 6.00am.
I make the most of this time of the day and go for an early morning run. It is the perfect way to start the day.
12. Mothers
Reconnecting with your mother and thanking her for all she has done for you.
I have developed a whole new appreciation for my mother after having children. I love to watch her interact with my children and cherish the memories that are made.
13. Travel
Explore the world around us through a different perspective! Children see things so differently.
As a family we love to travel. Traveling is one of the best ways to learn and appreciate what we have.
I love pointing out the beauty in our surroundings and hope that my boys will also learn to appreciate it the way I do.
14. Teaching
Teaching is a privilege and should be taken seriously. Teach and guide your children the best way you know how.
I am always talking to my children and installing good morals and an understanding of differences. I try to set an example and encourage my children to question should they not agree with me and stand up for what they believe in.
15. Quiet
Those brief moments of silence….
Me time is precious and when I do manage to sneak away, I choose activities that involve quite, such as Yoga and meditation.
After a class I feel re-energized, happy and thankful for everything I have.
16. Couple time
Reconnecting with your partner and enjoying each other's company without interruption is key.
My partner and I spend Friday's together. We take the day or part of the day off and start with a morning session of Pilates and then do brunch or lunch. We use part of the day to reconnect and talk about our week.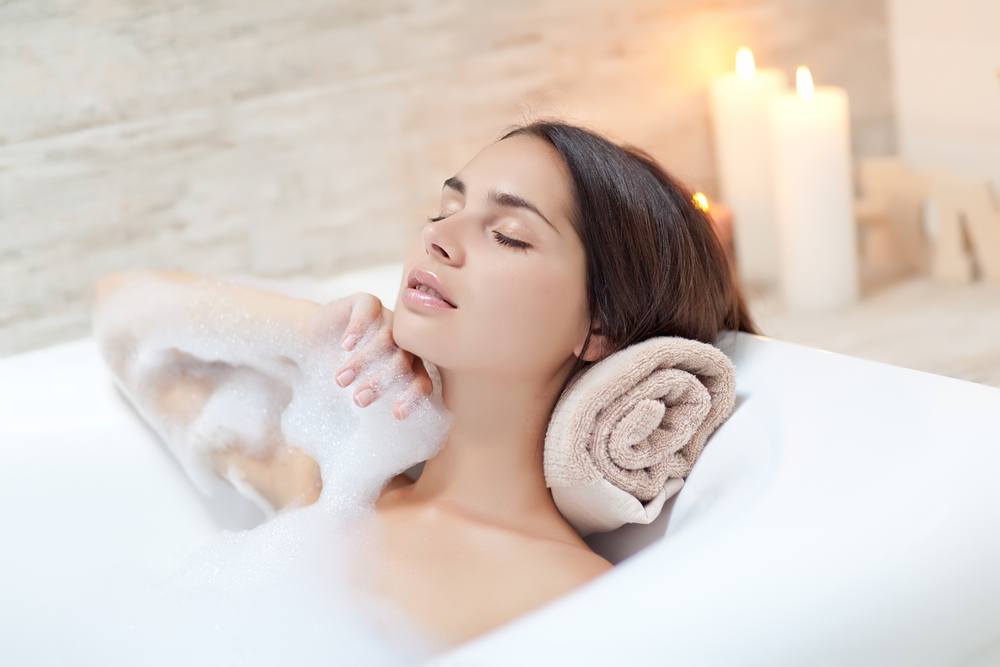 17. A bubble bath
Indulging one's self once in a while because me-time is important.
A nice deep hot bath is my favorite way to indulge. I try to have one at least once a month, shutting the outside world out and indulging in calm and relaxation.
18. Milestones
Celebrate the successes and triumphs.
I am not very good at being in the spotlight, however, I love to celebrate others success.
One day I will look back on our business success and celebrate it, at the moment I am too busy living in the moment and appreciating what we have.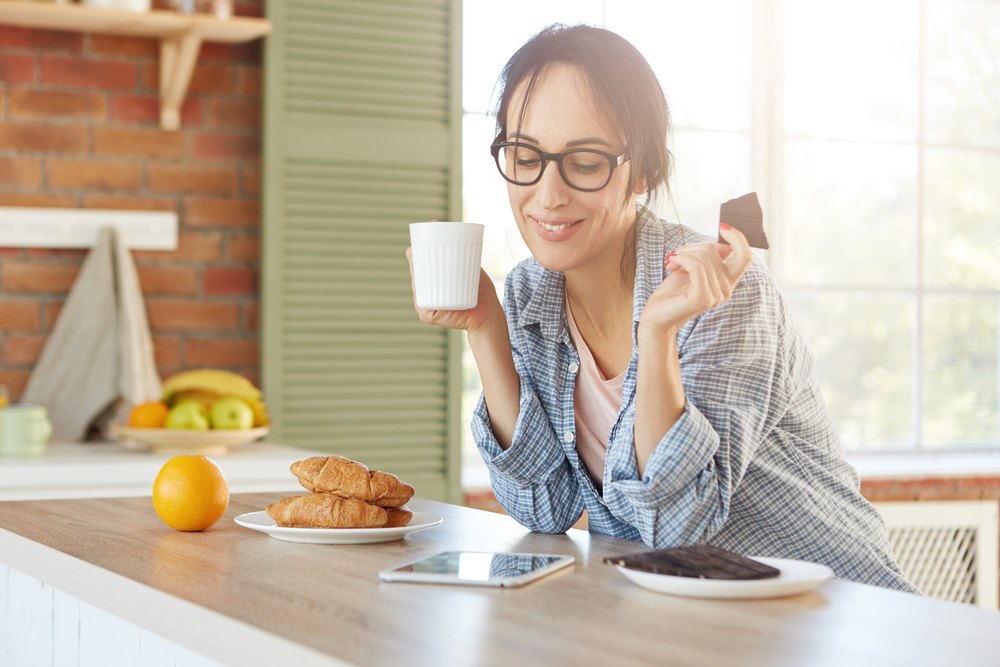 19. Chocolate
Need I say anymore?
I have 4 squares of dark chocolate every night with a cup of Green Tea. This is my treat of choice… It feels naughty but is good for me at the same time.
20. Sleep
After a long day, a warm bed is where I want to be.
I love to sleep. There is nothing more satisfying than going to sleep knowing that my family is happy and my children are tucked up nicely in bed for the night.
I will leave you with a quote from Jill Churchill that sums up motherhood to me.
"There's no way to be a perfect mother and a million ways to be a good one." —Jill Churchill
It is my advice to be true to you and be good to others. This way you will be the best possible example to your children.
Don't miss: Working Mom Guilt is Real: How to Handle It
Like this post? Follow Cake Maternity on Facebook to get the latest updates!
LIKE WHAT YOU READ?
Join CakeMama Club & get 10% OFF your first order!
Plus you'll get tips + tricks for pregnancy, postpartum & breastfeeding, get member-only offers, earn CakeCoins every time you shop + more. Learn more