Everyone is different. Every body is different. Every breast is different.
We all experience changes in our bodies during pregnancy and nursing. Some women will experience dramatic changes in their body shape and breast size, while others will experience little change.
Our bodies are all different. A woman that is a D cup can be a completely different D cup to another woman. Listed below are a few different body types and bust shapes.
Different body types:
Short Torso
Long Torso
Long diaphragm
Regular height
Wide diaphragm (baby sitting high)
Long diaphragm
Different breast types:
Wide set
Full top cup
Empty top cup
Full lower cup
Full side cup
Rounded
Pointy
Soft Bust
High set
Narrow Bust point
The above factors will help to determine what style of bra works best for you:
Balconcy shaped bra: full lower cup, wide set, full side, rounded.
Fuller coverage bra: most bust shapes and also perfect for heavier busts.
Seamless bra: most bust shapes and smaller sizes are suitable.
Contour bra: softer bust, high set, narrow bust point, empty top cup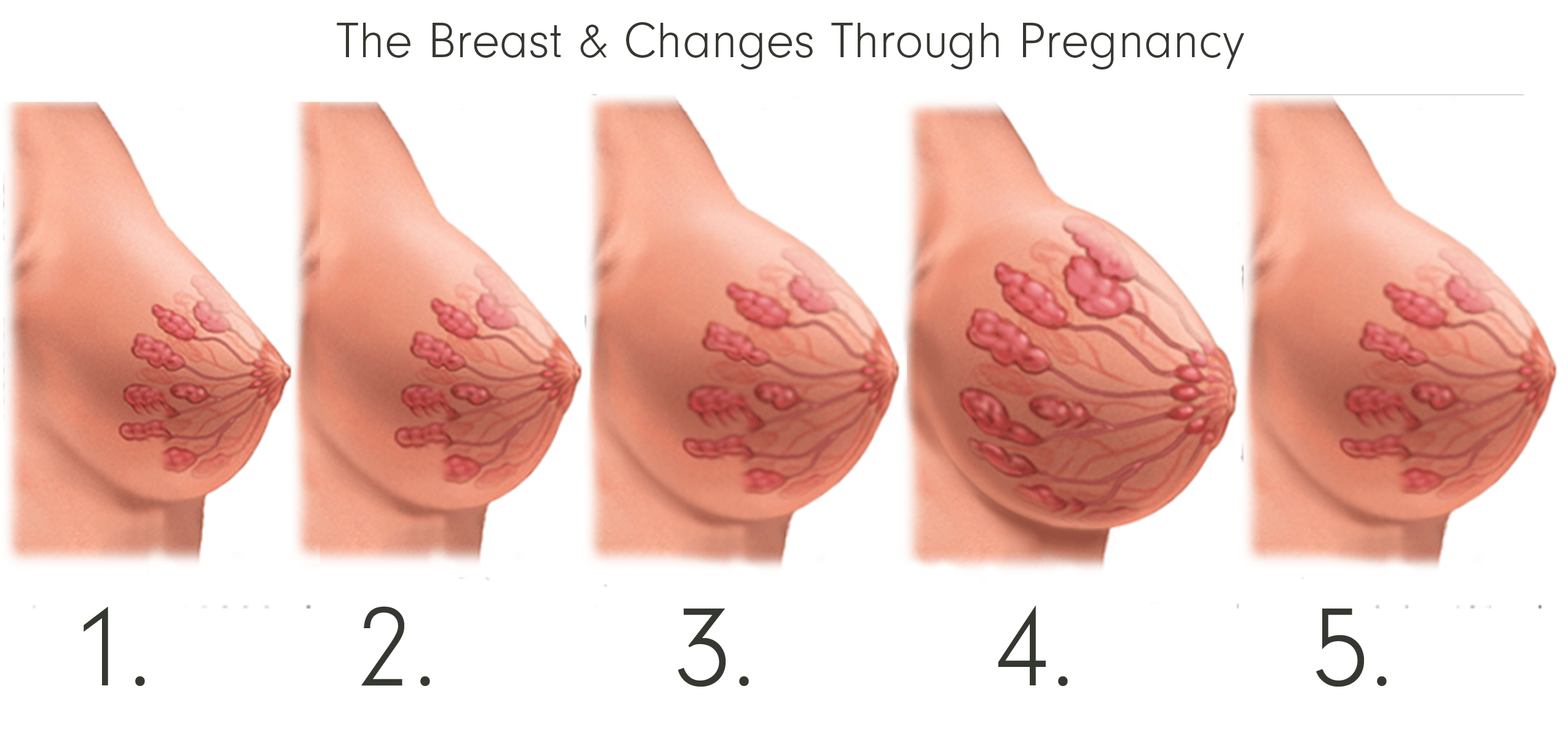 Love the Body You're in:
1 – 3 months:
Breast are tender and beginning to increase in size, volume and weight, possibly dramatically. Choose a seamless bra for the most comfort during this stage.
3 – 8 months:
Breasts will continue to grow but the rate will be slower. The ribcage may also start to expand, meaning your bra band size may increase. A supportive and comfortable bra is recommended with cotton lining that will allow your body to breath and not irritate your sensitive skin.
8 – 9 months:
Not much growth occurs at this late stage compared with the other 8 initial months.
0-4 weeks post natal:
Breasts will be at their maximum size, weight and tenderness due to the milk production required. Your seamless bra will also come in handy here.
4 weeks +:
Breasts will most likely be the same size for the remaining of your feeding. If feeding slows, breast size will also diminish due to the reduction of milk supply. To remain supported with a feminine shape, a flexible wire bra is recommended that is well made to endure your breast feeding time.
It is important to know that your breasts will not necessarily be the same size and shape in every pregnancy. After multiple pregnancies and after breastfeeding the breast shape and structure will change. There fore it is important to get refitted and invest in new bras to ensure you are getting the best support.
If you are well supported and wearing a bra that fits well– we are sure you'll look back at your pregnancy and nursing time with a smile.
We often hear from the previous generation: "I wish I could have worn that when I was pregnant"
Related article: nursing bras small cup sizes