It is through personal experience and ongoing feedback from you, that an extensive range of bras and undergarments has been developed to cater for every stage of pregnancy and beyond.
We have come up with a list of 5 essential bras that every woman should own during pregnancy and while breastfeeding.
A Seamless bra
The Cotton and Rock Candy bras have been designed specifically for the transitional periods during pregnancy and immediately post birth.
Its soft, luxurious fabric is designed to stretch whilst supporting your changing body shape, during a time that can often be very uncomfortable and challenging.
Our seamless bras come in several styles and in a great range of colors.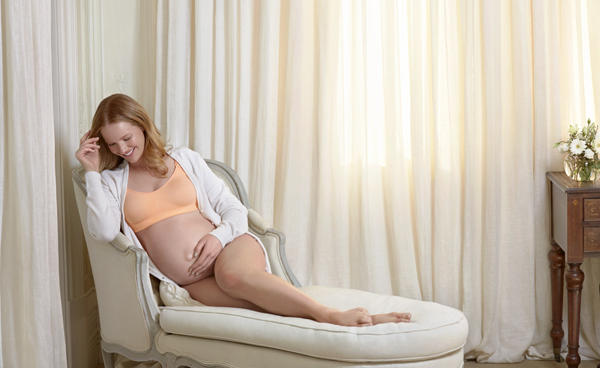 A Non-wire lace bra
A few women prefer to wear non-wired bras during their pregnancies. Non-wired bras are a good option and if carefully designed can offer a tremendous amount of support.
Choose a bra that is comfortable, supportive, gives you separation, lift and good cup coverage. A good non-wire bra will feel great for all-day wear, although it may not offer the best levels of support and shape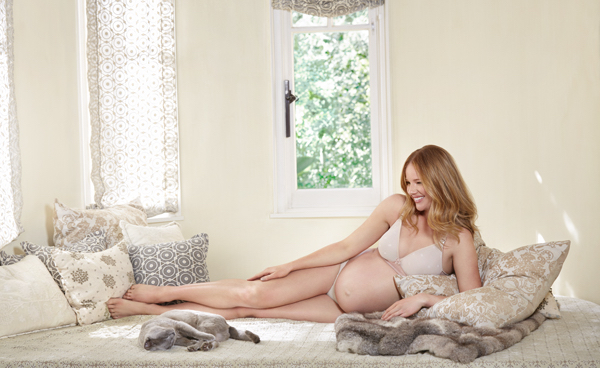 A Flex-wire bra
A flexible wired bra is a fantastic alternative to a rigid wire. The flexible wire is malleable and moves with your body, providing comfort, good shape and lift.
Because the flexible wire is not as rigid as those wires used in a mainstream bra, the center front will not always sit flush up against the chest. This is particularly true with a larger bust.
A flexible wired bra is recommended during periods when the breast has stabilized i.e. 3 months post conception and 4 weeks post birth.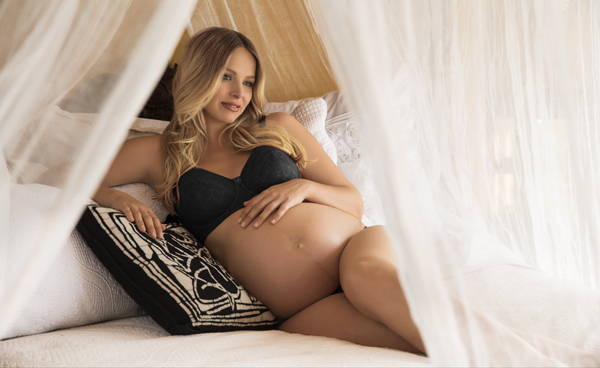 A Contour t-shirt bra
A contour nursing bras is the prefect choice for wearing under a T-shirt. It provides versatility and a smooth profile from under outerwear. The foam cups will also provide added support and good shape.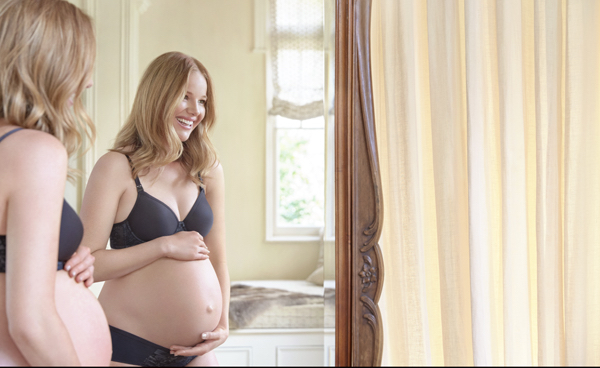 A Sports bra
Sports bras are specifically designed to provide the wearer with added support during exercise. Be careful when purchasing a maternity and nursing sports bra. Seam free stretchy sports bras are ideal for low impact exercise only as they will encourage movement and will not provide the necessary support required for high impact exercise such as running. Only a fully structured sports bra with rigid fabrics, wide elastics, substantial straps, bounce minimizing panels, racer back design and or flexible wire are ideal for medium to high impact exercise as they will hold you in place giving you maximum support.