It's every mum's worst nightmare. Your newborn child falling ill. For Catherine Williams, this nightmare became a reality when her beautiful baby boy, Alessandro, came down with a fever and was diagnosed with meningitis at just two weeks old.
Keep on reading to learn more about following your intuition as a mother, the importance of being able to accurately measure your baby's temperature, and Alessandro's incredible journey.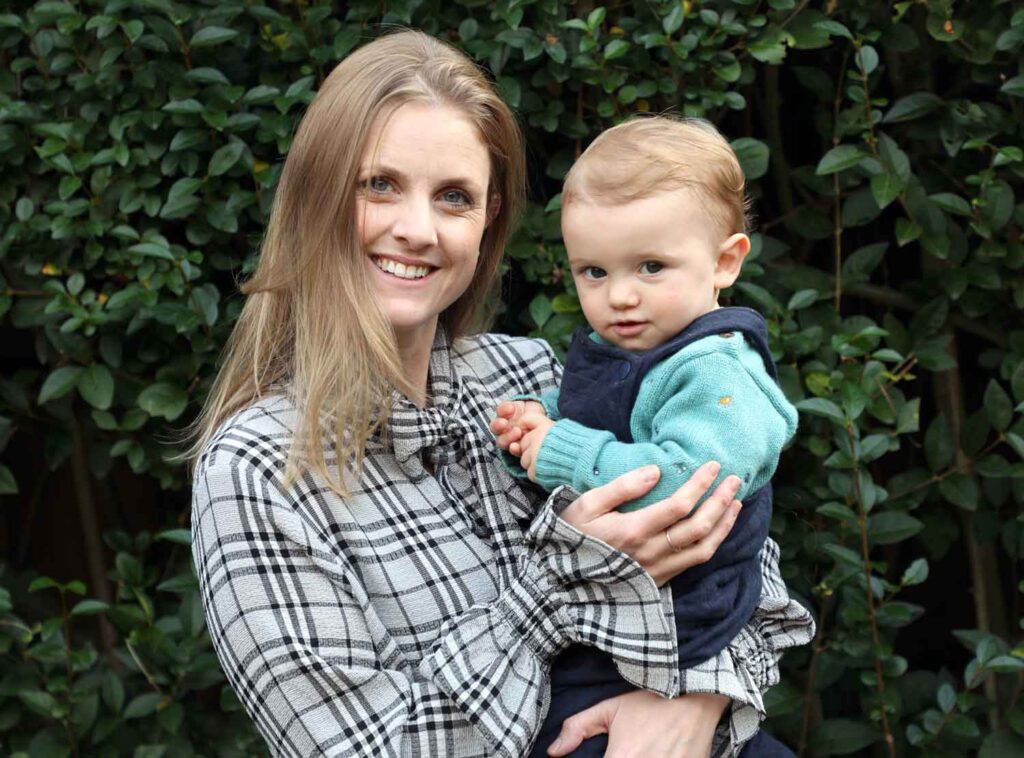 Catherine's Story
I call my husband, Luca, as I bundle the kids out to the car, fumbling as I check my purse for my Medicare and health insurance cards: "I'm taking Alessandro to hospital, he has a fever".
"…ok…". I can almost hear Luca's eyebrows arch down the phone, though to his credit and my enduring gratitude he doesn't try to discourage me.
It feels a bit melodramatic to me, too, even as I say the words, but there's something propelling me towards our local ED (tempting, though it admittedly is, to go back inside and not buckle a tired toddler and newborn baby into the car for a hospital run).
My mum calls me as I turn on the ignition: "Darling, I can be there in 10 minutes to mind Alice while you take Alessandro". "Mum", I say, without even really knowing why, "I can't wait".
I still have no explanation for what it was that made me rush straight to the ED rather than try treating Alessandro's fever at home, or waiting for a GP to make a house visit a few hours later. Call it intuition or call it hypochondria – whatever it was, I will be eternally grateful for it.
You see, I didn't know it then but my two-week old baby had meningitis.
You don't ever want to have reason to step foot inside a Special Care Nursery. They're amazing places, and if you need them they're the only place you'd want to be, but if you do find yourself in an SCN it's because your baby – or the baby of someone you love – needs highly-skilled medical care.
We were there because my two-week old son, Alessandro, had an infection that had got into the membranes surrounding his brain and spinal cord. One in five children who have had bacterial meningitis are impacted permanently, by things like cerebral palsy and deafness. A small number of them die. Suffice to say, it's serious. In Alessandro's case it ultimately necessitated a two-week course of intravenous antibiotics with all the suffering that brought, as doctors repeatedly failed to insert cannulas to deliver the medicine into his infinitesimally tiny veins.
We were enormously fortunate that Alessandro's illness was picked up so early that he was able to make a full recovery, and the reason we were able to get such early treatment was that by sheer chance we had the right kind of thermometer at home to check for a fever in a newborn.
On the day Alessandro fell ill he felt warm to me, and I checked his temperature repeatedly with a costly digital ear thermometer that read as normal. Later in the afternoon I found a little under-arm thermometer in our medicine cabinet and decided to try that, too. It finally gave me the accurate reading of 38.1 that made me take Alessandro straight to hospital.
How deeply grateful I am to the staff of Melbourne's Box Hill and Mercy hospitals. I entrusted my baby to their care and they returned him safely to me, caring for my husband and daughter and me along the way.
As we walked out of the Mercy on the final day of Alessandro's intravenous antibiotic treatment, I resolved to try to make sure my baby's suffering hadn't been in vain. In recounting our experience to friends, I realised that everyone we spoke to had no idea that a digital ear thermometer isn't an accurate way to take the temperature of a baby younger than three months. I knew then what I had to do: spread the word! And so here we are.
I wish that you could see Alessandro now. He's a force of nature – an unstoppable, divine little darling with an infectious chortle who can't help but wiggle every time we stick on some tunes. Give him a ball and he's off dribbling around the room (he's such a natural that he's now his dad's retirement Plan A!).
I can't bear to think that what he went through could possibly be for nothing. Knowing how to detect fever in young babies is critically important because of its potential to enable illnesses to be picked up and treated early and effectively. So if detecting fever in your baby and responding appropriately isn't something you're comfortable doing, talk to your GP.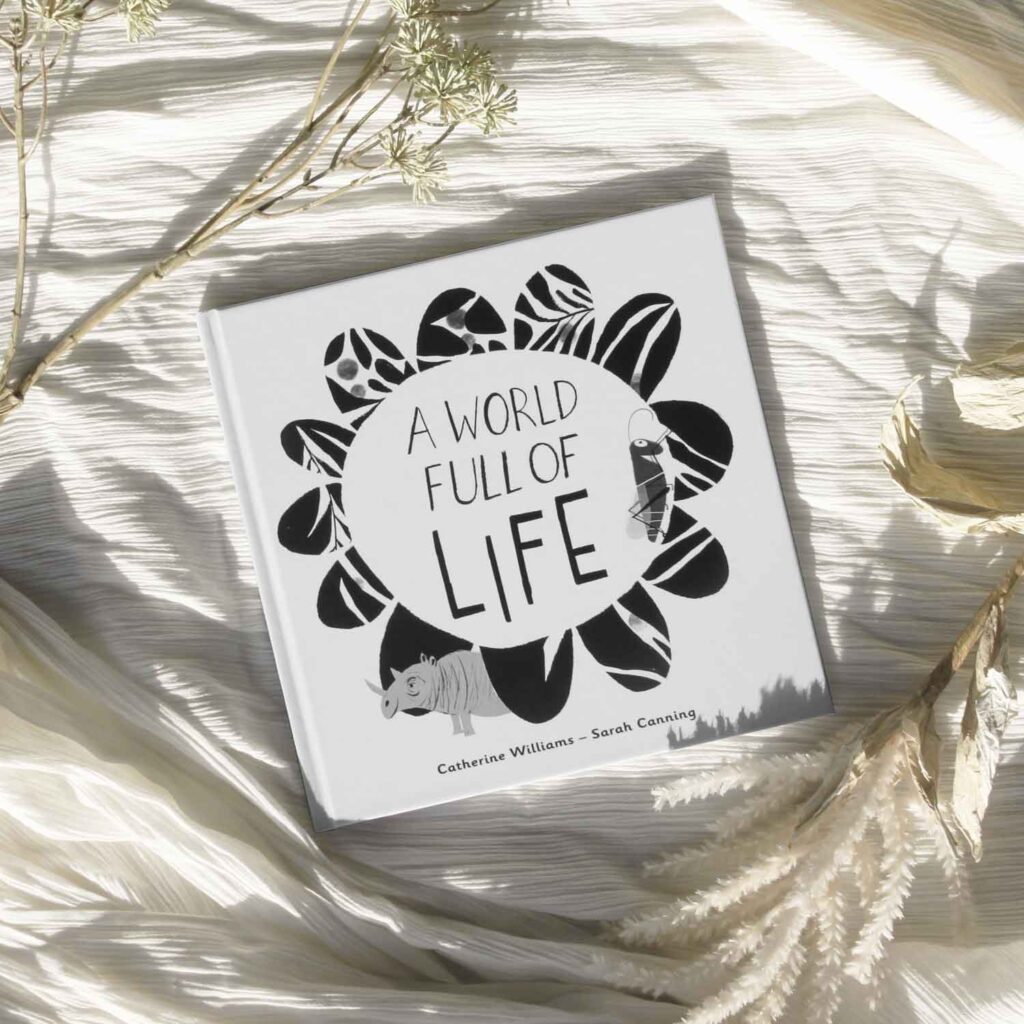 A World Full of Life
"A World Full of Life" is a sweet black and white book for the tiniest bubbas, featuring illustrations designed to give you and your babe plenty to talk about, and charming prose to fall back on for those times you're too tired (we hear you, oh yes we hear you!) to muster proper conversation. In order to honour the excellent medical care Alessandro received, Catherine and her friend and collaborator, Sarah Canning, donated 100% of their profits to the Murdoch Children's Research Institute (MCRI) during the book's launch month, July 2020. At Cake, we purchased 100 copies of this beautiful book to support Catherine and the MCRI, and gifted each copy to our very deserving customers.
"We are beyond thrilled and grateful that Cake Maternity, a brand I've relied on ever since I fell pregnant with my first child and recommend to every expectant mama, has very generously thrown its support behind our efforts xx" — Catherine Williams
Going forward, 50% of the profits from "A World Full of Life" will be generously donated to the Murdoch Children's Research Institute by the authors. If you'd like to get your hands on this beautiful book, visit www.aworldfullofbooks.com.
See more of Catherine's work on her Instagram.