New mums are often forgotten.
They are so busy looking after their precious new arrivals and fulfilling there every need that they often forget about looking after themselves.
We have come up with 5 great Valentine's gifts that will nurture and care for that special new mum in your life.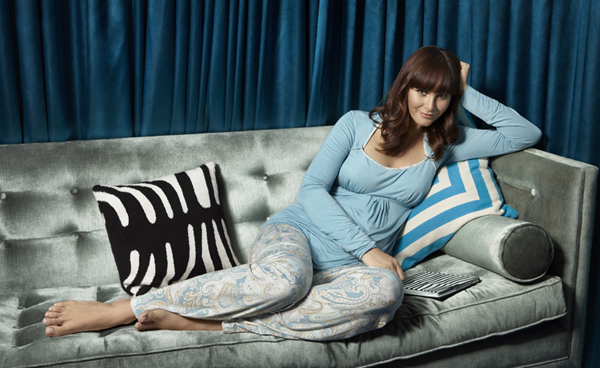 The Crème Brulee PJ set is made from soft luxurious modal fabric. The fabric is a natural fibre and it will not only feel amazing on but will help to keep your body cool.
Helpful features include: Drop down cups for feeding, built in shelf for support, full stretch for comfort and flexibility.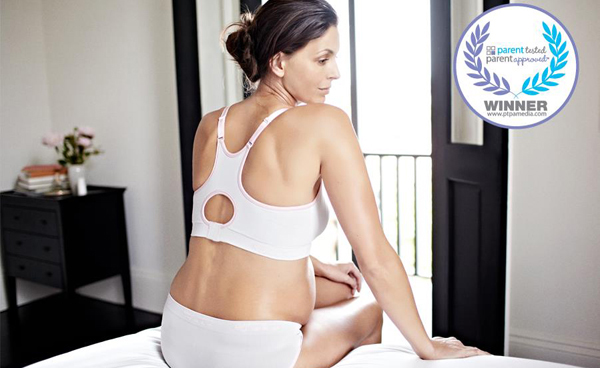 Feeling supported and comfortable is essential for a good nights sleep. The award winning Cotton Candy seamless bra will not only feel amazing on but will provide you with a snug secure fit during transitional periods when the breasts are fluctuating in size. Available in 4 easy sizes S-XL, in 4 great colours.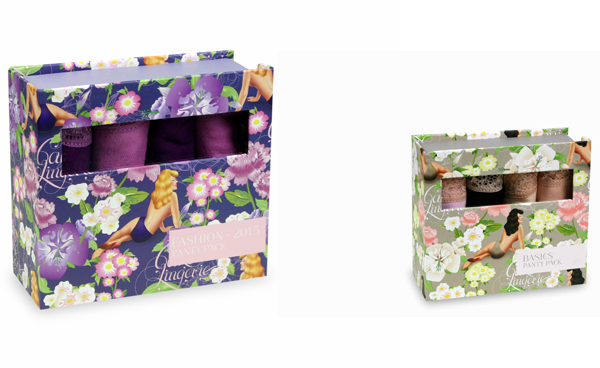 Cotton Panties are a wonderful choice for new mums. Not only do they feel comfortable, but also they allow the skin to breath, which can help to prevent irritation and infection. Cut low to sit under the belly these cute 4 packs of cotton panties are an ideal gift that will be very much loved. Available in sizes S-XL.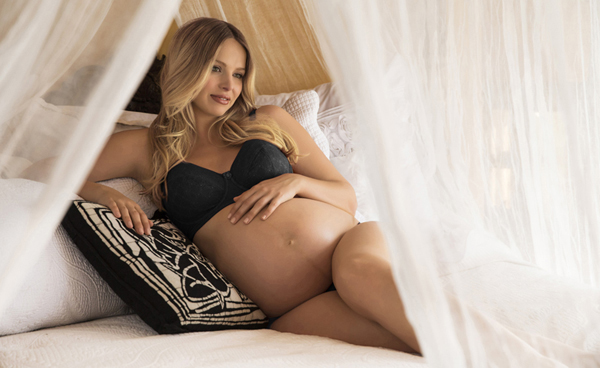 Midnight Parfait nursing bra and brief set
Midnight Parfait is a wonderful compromise between femineity and practicality and is the perfect choice for a mum who is looking for a bra that is sexy and playful. This beautiful engineered flat lace bra is super cute with its polka dot accents and cameo details.
Midnight Parfait is a flexible wired bra. This makes it the perfect choice for a fuller bust. Available in sizes 32C-40K(US).
Midnight Parfait also comes with its own matching post partum brief. Designed with a high waste this brief will help to create a smooth profile from under clothing. Available in sizes S-XXL.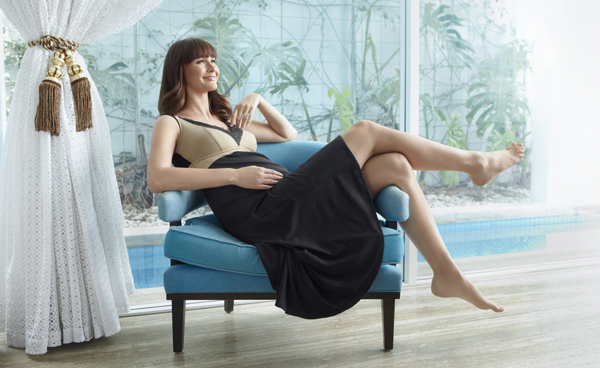 Honeycomb Macaroon Chemise is a beautifully designed chemise for pregnant and nursing mothers.
Designed for a fashion forward mother the Honeycomb Macaroon chemise has drop down cups for feeding, built in shelf, full stretch skirt and embroidery anglaise detailing.
Available in sizes S-XXL.
Gift Vouchers are a great way to surprise her this Valentines Day. Gift Vouchers can be purchased directly from cakematernity.com and can be redeemed from Cake Maternity direct. Choice your gift value and let her loose. The lucky recipient of the Gift Voucher can choose from all Cake Lingerie, rosewater swimwear for mothers and CupCake Nursing pad products.
Which gift idea would you love to receive this year?