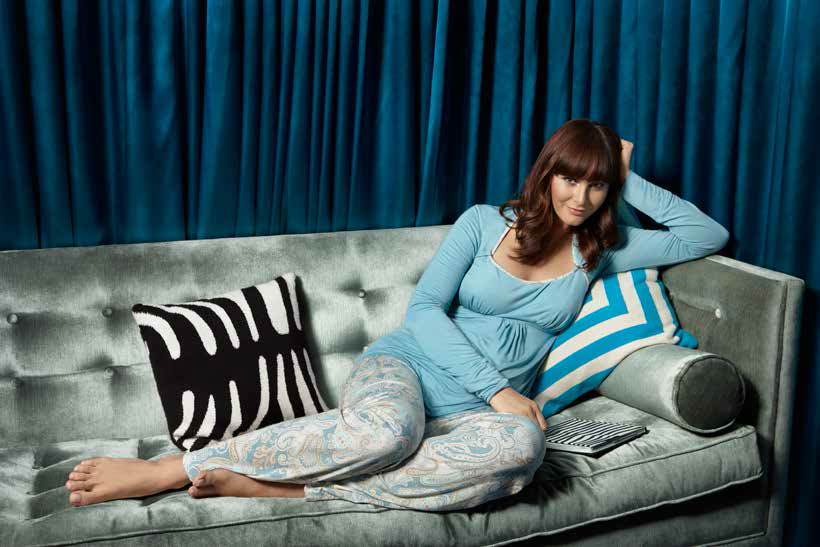 We Love To Hear From You
Cake Maternity is commited to remaining number one in quality, service and reliability, and your feedback is vital to that process. Which is why we are always delighted to hear from you!
You can read through reviews posted by our customers below, or leave your own feedback by using the form on this page.
"Hello, my name is Susy and I am a home maker,

literally. I live in Kansas with my husband and three glorious children ages 3, 20 months and 2 months. I discovered your nursing sleep/yoga bra while pregnant with Lila, the 20 month old and it was truly a lifesaver. Since the birth of Alba I have discovered your Rock Candy Seamless nursing bra and have since purchased four of them, permanently replacing all of my other nursing bras. I and my milk maids want to say, THANK YOU ALL for such glorious products!
Keep up the great work and know that you have a personal promoter here in Kansas, USA. Thank you all!"
SUSY 'homemaker' / US
"WHAT! A bra I don't want to take off AND I'm breast feeding.
Your bras are amazing to say the least. They are the most comfortable bra I have ever worn before after or during feeding. Please someday go into post feeding bras so that I never have to look elsewhere for a bra again. I am thankful that I feed for around two years so I will able to enjoy the life of my bras. Thank you thank you thank you. I have shape, support and I feel attractive (a little of a challenge post pregnancy). Please don't stop at maternity. I will be posting on facebook and sharing. Thank you again."
JANE C / AUSTRALIA
"Hi! Just wanted to send a quick note of feedback about your FABULOUS nursing tank, purchased a few months ago just after the birth of my 2nd child at Kick Maternity in Toronto, Canada. Wish this brand had been available for my first! It was the only tank left (apparently they had flown off the shelves), and I'm so glad it was in my size. I wear this item almost daily now, so can attest to how well it holds up after numerous washings. The fit is perfect (I really like the length), and it allows me to breastfeed very comfortably anywhere I go, providing coverage of my tummy. Thank you for such a well made product – I'm glad I found you!"
ERIN / CANADA
"Hi Cake Lingerie, I just wanted to let you know how fantastic your nursing bras are. I just love them. I only received a couple last week but I haven't taken them off. It is great to have found a bra that is supportive and practical yet looks great on. Thanks!"
REBECCA / AU
"Hi Cake Lingerie, Love your apricot sorbet bra. I have it in a 14ff & it's the only nursing bra I've come across in aus (& internationally) which is comfy & looks half decent. I had a battle finding a good bra like this & now have a few.s even once I'm no longer nursing : )"
ALANNA / AU
"Thank heavens I found Cake Lingerie! I just received my first order (Rocky Road & Vanilla Cream) & I couldn't be more pleased! Not only are these by far the best nursing bras, but they are the best bras I've ever hadl! They fit like a dream, the quality is fabulous, & the details are gorgeous! I was swooning as soon as I saw the pretty packaging, & then I saw the wonderful Mother's Day scarf! You have a new customer for life. I'll be wearing your bras even once I'm no longer nursing : )
Liquorice twist by Cake Lingerie is the best nursing bra ever! If only it came in nude too…"
KATIE TAYLOR
"I ordered my first pair of bras from your site the other day. Having the live chat was fantastic and very helpful. I received my purchase in prompt time and in such beautiful packaging. Along with my purchase was a lovely scarf as a free gift. I loved my purchase (and was sooooo comfortable) and the service so much, that I have just purchased another bra with briefs and briefs to match my last bra. Keep up the great work! Would definitely recommend to any pregnant woman or breastfeeding mum!!""
AMANDA LEIGH IRWIN
"Hi, I received my order this morning after only ordering it late last week and I wanted to provide you with some feedback about how incredibly impressed I am with your service and your product. The packaging was simply gorgeous and the quality of the product is outstanding! I have tried on so many different nursing tops and they are all made of terrible fabric and do not fit well at all. The fit and material of your tops is fabulous – I am incredibly impressed and will be purchasing more from your product range. I have also emailed each of the women in my mothers group to let them know about your website and nursing top and will be praising you with all of my other friends who are currently pregnant."
SAMANTHA / US
"Cotton Candy – I have four! Could not live without them.."
ALISON / AU
"The cotton candy bra has been my hands down favorite all time bra! I hate bras in general. I'm super picky, and I LOVE it."
CLEA / AU
"Thank you for my new maternity lingerie!!! Your packaging is stunning and the bras look of such great quality I just want to get back in your site and order more! Exquisite designs I am sure they will make me feel beautiful even on those days you don't post baby !!!! Thank you Cake Lingerie!!! Look forward to receiving more special packages in the mail!!!"
BRENNA
"Oh so glad I've found you guys. Was thinking that my life was over with beige and black."
HEATHER MIHALOVITS
"This has been my favourite nursing bra – Grey Cotton Candy"
ALANNA CURTIS
"Hi there, I just wanted to say THANKYOU so much for the Black cotton candy set that I was super lucky enough to win from you in one of your giveaways. All I can say is wow. So comfy, and looks so nice on too (even while I'm still pregnant!). Will recommend for sure. So thankyou so much, keep up the amazing work. Such beautiful lingerie at a time when every woman needs to feel special."
THE WELL NEST
"Thank you for the amazing fitting! I have never had so many bras to choose from that actually FIT!! Cake bras are amazing!!!"
BRITTANY DARLING
"I have the Blueberry Torte PJ's and robe and want to pack my bag to head to hospital to have my baby so the new Apple Crumble Torte robe would be fantastic…. and looks comfy too. Love your range I have loads of it and looks fantastic and feels great ….not uncomfortable like most maternity bras…. look forward to you letting us know when your new styles are available! Mel x"
ANGELA XOXO
"Positive Feedback! I just wanted to say how absolutely thrilled I am with my purchases. Everything has been excellent, of particular note has been the packaging (felt like my birthday), the lingerie bag (nice surprise), the tiniest of details (nothing seems to have been overlooked), the quality of the workmanship (exceptional) and most importantly the fit (extremely comfortable). The underwear I had to wear for my first pregnancy 7 years ago made me despondent but now I feel pregnant and sexy! Thank you!"
DANIELLE J / US
"The bras are perfect! Thank you for your help! Love your bras – and the wonderful press you're receiving! I'm spreading my praise for you amongst all my Canadian friends – and beyond!"
DR. REBECCA S / MELBOURNE AUSTRALIA
"Well done on creating beautiful maternity underwear that is comfortable. I will recommend your range to all my yummy mummy friends."
BENEDICTE W / CANADA
"(On Bra of the Month Campaign) Thank you appreciating your customers and allowing them the opportunity to give feedback on something that seems so hard to find."
LEANNE K / AUSTRALIA
"Love your lingerie! Couldn't live without them. I have worn your flexible wire bras whilst pregnant and breastfeeding – it's nice to finally have some good shape and support!"
NICOLE S / LONDON UK
"I am TOTALLY IN LOVE with your lingerie!"
MELANIE D / US
"I was so excited to log onto your website and see the new range. I received my cookies and cream set yesterday and tried it on as soon as I got home last night. It felt and looked beautiful! So happy with this purchase and the friendly nature of the staff. I will certainly be returning once I have done some more growing!! xx"
TIFFANY H / US
"Wonderful to wear your lingerie, your flexible wire bras give fantastic shape and support plus are very pretty too. Highly recommended! Just wish I had found you guys earlier than a year into nursing my daughter!"
NAOMI B / AUSTRALIA
"I just found out about your brand, and now want, no NEED, pretty much all your bras!"
CRYSTALL L HOBART / AUSTRALIA
"I have just received a box of total joy :0) Cake Lingerie how I love you! Thank you very much for the prompt delivery & the beautiful presentation of my lovely new things, I felt very special opening the bag & the boxes. Pregnancy & nursing will never be ugly again!"
JENNY B / AUSTRALIA
"I was blown away by how fantastic Cake Lingerie flexible wires are. As a mother who has been nursing or pregnant for the best part of 4 years, I'd forgotten what it was like to have proper support and life! Your bras are simply fantastic!"
SARAH M / US
"Your flexible wire bras are THE BEST. I wear mine 24/7, great to sleep in too! nothing else compares to your wonderful bras, please bring out more colours!"
KELLY H / AUSTRALIA
"I washed my gorgeous Cake bras yesterday and they came out just like new! Really such lovely maternity and nursing lingerie! I recommend all pregnant and nursing ladies to invest in some Cake!"
SARAH G / UK
"Hi There,
I just wanted to write and congratulate you on your knowledge and passion for maternity underwear. Since having our baby I started wearing your lingerie and the feel, fit and comfort it gives is just great.
You certainly know how to make a new mum feel beautiful.Thank you for adding that something special and feminine to what is usually plain….. and well just 'functional' lingerie for expecting or new mums.
Keep up the great work!!"
SAMANTHA E / AUSTRALIA
"I love my Cake products. They fit perfect and cover all areas well. Their bras give a great shape and are extremely comfortable."
JESSICA C / AUSTRALIA
"By far Cake Lingerie are the prettiest and MOST comfortable lingerie I have ever worn!"
RENEE G / AUSTRALIA
"I just received my Cake Lingerie and must comment on how fast the shipping was to the US! It even got here a day early. My lingerie was beautifully packaged, I felt like I was giving myself a gift:) I wear a 36G and your lingerie is amazing, and most comfortable I have ever worn and it's sexy and pretty. Thank you so much. I'll be replacing all my nursing bras with Cake Lingerie bras :)"
CARM F
"Love your flexible wire bras! I wear a size 34E and the wire gives me more support and much better shape! Love it."
SARAH F / AUSTRALIA
"Love wearing your flexible wire bras while nursing, they are great and sure does feel good to be in a underwire bra again even though it's flexi and light."
SHAUNA CB / US
"Thank you so much Cake Lingerie for designing an underwire maternity bra! The courier just dropped my order off and I have to say I'm a very happy customer who will return! Super fast delivery, beautiful packaging and of course absolute comfort! My two year daughter commented 'oh mummy that is gorgeous' :-)"
MEL M / AUSTRALIA
"As a physio, Cake's flexible wire bras has given me the best posture, support and shape of any bra I own or have tried on and I am very happy to recommend this to my patients as well. Flexible wire bras are the answer to my prayers – even my mothers group loved the look and style of your bras."
PHAEDRA T / UK